Since the early days of Elasticsearch, we knew search was a versatile platform that caters to many different use cases. Since its early start, and even more so since a company was founded around it, we've been investing in making this a reality.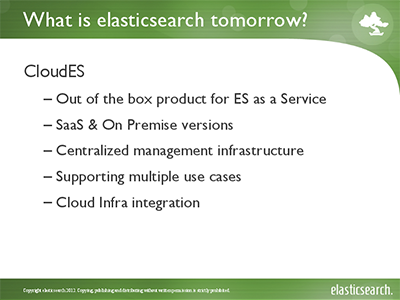 We didn't stop with just Elasticsearch. Over the past couple years, we developed language clients for many popular programming languages. We embraced and developed Kibana to bring us closer to our users when it comes to visualizing and exploring data. Logstash allows users to reach into to the vast amount of time series data they have, process it, and centralize it in Elasticsearch. Elasticsearch for Apache Hadoop allows users to integrate Elasticsearch natively with Hadoop and its vast ecosystem.
As you can see, we've been busy. But, we never lost sight of one of our biggest ambitions when we started it all. See, if our belief was true and search enables so many different use cases, it's inevitable that organizations will start using our products across their entire organization, either on premise, or in the cloud. Once this adoption curve hits an organization, we wanted to provide the option to run something we called "CloudES," providing "Elasticsearch as a Service" functionality in a single, simple product, both on premise and in the cloud.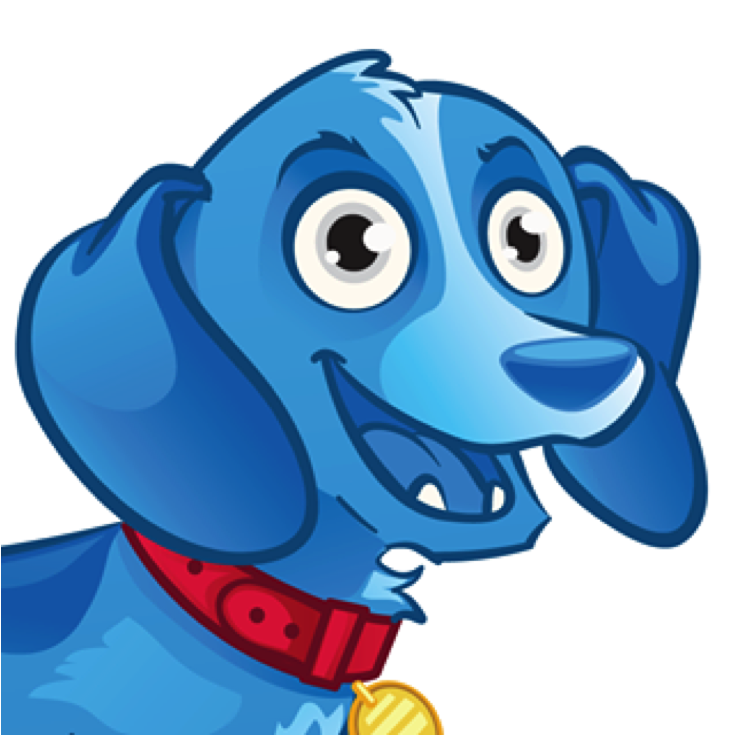 Yet, there is another reason for this "CloudES" product that started to manifest over the past few years. People were not just running multiple Elasticsearch clusters and looking for a way to consolidate them, they were also, at the same time, trying to solve their use case by providing our technology as a service to their entire internal organization. Logging as a Service is the prime example here, as our technology is so advanced to be the only one in the market to really be able to tackle such a problem. We realized that "CloudES" would be instrumental for helping companies achieve this ambitious goal as well.
While we were busy, one company caught our eyes for some time now, Found ( http://found.no). For the past few years, Found has been busy building the best "Elasticsearch as a Service" out there. They have built a service that is extremely simple to use, with a very strong technical foundation. Moreover, they have been great educators about Elasticsearch with their Foundation community space and articles.
When we met and started to deep dive into the technical architecture of Found, I was immediately impressed. Found has been providing Elasticsearch as a Service the right way, where each user has their own cluster. But one can't just stop there, and Found has been using Linux containers for some time now to make sure clusters can be easily be packed on beefy machines – critical when using AWS.
But that's not where the technical challenges stop for such a service, and Found has addressed each and every one. The service has a scalable proxy architecture to properly direct traffic of users to their respective clusters, a smart manager that can allocate clusters and instances across a vast array of host machines, all while providing top notch security and privacy.
There are many more features implemented in Found, including periodic snapshots, cluster upgrades, and support for multiple Elasticsearch versions. We all thought it was pretty impressive.
Once we started to talk about our vision for such a service was when everything just clicked. Found has been thinking and experimenting with taking all that they have built, packaging it up, and allowing users to install it on premise, enabling them to provide Elasticsearch as a Service. This was just spot on when it came to our original vision around CloudES.
Couple that with the fact the team is a perfect match to how we work at Elastic, and this opportunity to join forces was just too good to miss out on.
I am proud to announce that Elastic has acquired Found, with the whole Found team joining us. We are now light years ahead in bringing our original vision to fruition, and you can see how this is just another good reason for our rebrand as Elastic.
Read more about the Found team's thoughts around the subject, and we have created an FAQ specifically addressing common questions around it.