Elastic and Google Cloud collaborate on generative AI and security as a part of an expanded partnership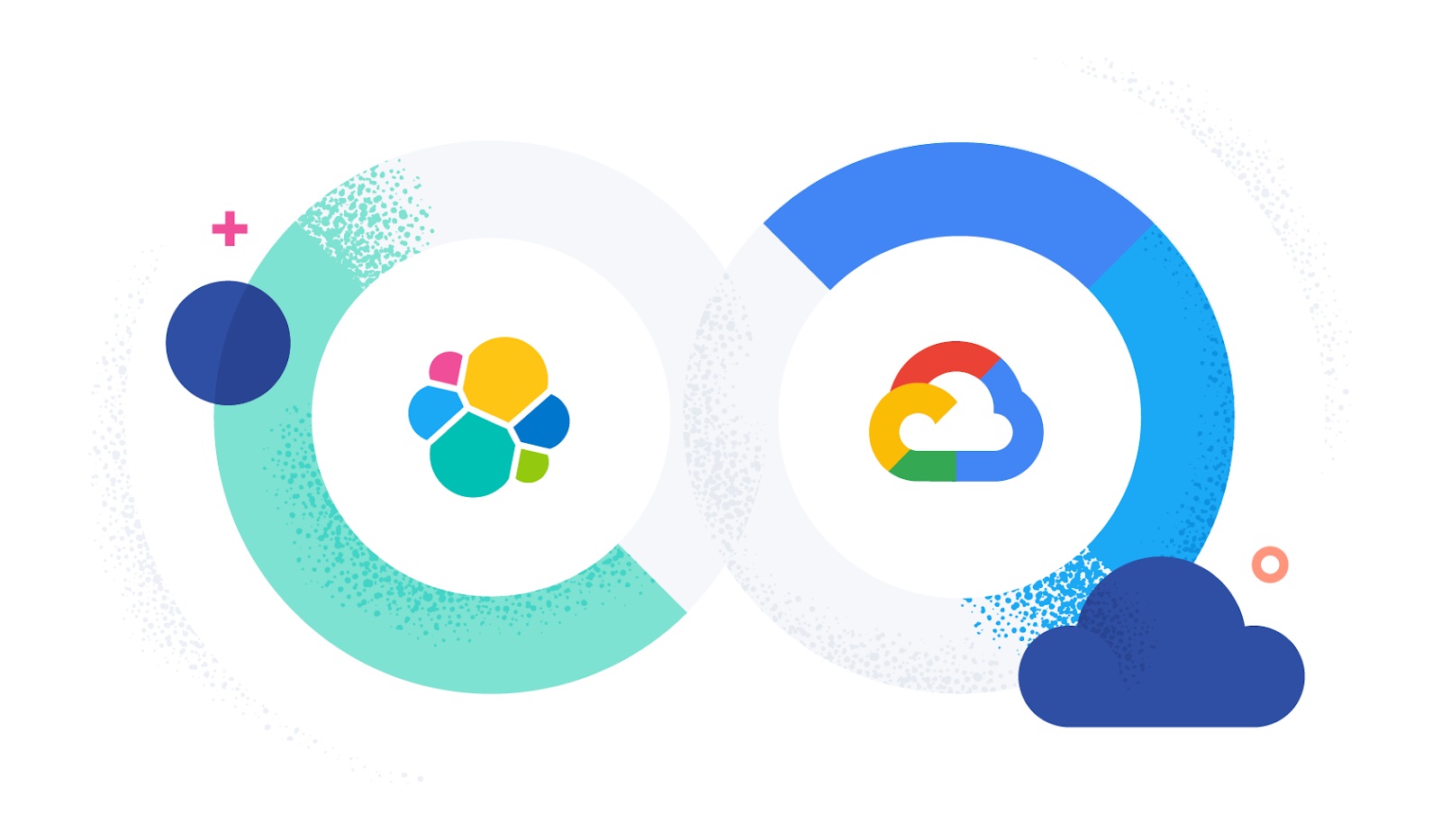 Elastic® — Google Cloud's 2023 Technology Partner of the Year — and Google Cloud are building on our recent joint success with increased investments to accelerate and extend joint go-to-market activities and drive technology integrations. Our collaboration includes the powerful combination of the Elasticsearch Relevance EngineTM (ESRETM) and Google Cloud's Vertex AI platform, which empowers developers with a scalable toolset to build privacy-first generative AI solutions. Google Distributed Cloud will also now include Elastic Cloud on Kubernetes (ECK) to better serve public sector customers that have the strictest regulatory and compliance requirements. Other advances include a new integration between Elastic and Google Cloud's Security Command Center (SCC), as well as Elastic support for cloud security posture management on Google Cloud. 
"There is significant opportunity for generative AI to deliver real business value, but the pace of innovation can be overwhelming," said Jim Anderson, VP of NA partner ecosystem and channels at Google Cloud. "We are proud to work closely with Elastic to leverage the power of Google Cloud's Vertex AI platform over all of an organization's proprietary data in Elasticsearch to help our joint customers speed the adoption of privacy-first GenAI."
Privacy-first AI-powered search for today's complex questions
The combination of Elastic and Vertex AI delivers industry leading semantic search with hybrid and vector search capabilities via the Elasticsearch Relevance Engine (ESRE). Elastic's fast and scalable search capabilities are an essential component to generating useful context for conversation-based searching with retrieval augmented generation (RAG). Elastic's enterprise grade security ensures that a company's proprietary information stays confidential. The end result is a privacy-first generative AI-powered search experience that generates the most relevant and factual answers to users' complex questions.
Compliance in the cloud: Enabling more customers to build and monitor AI apps
We are proud to bring the Elastic Stack — Elasticsearch®, Kibana®, and Logstash® — to Google Distributed Cloud. Public sector and regulated enterprise customers want a cloud-like experience and access to the same solutions as our other customers. But many have strict regulatory and compliance requirements that can only be met with air-gapped and sovereign environments. The inclusion of the Elastic Stack within Google Distributed Cloud will enable companies to build compelling search and AI powered applications, monitor their apps and infrastructure, and protect that infrastructure while still meeting their compliance requirements.
Shielding cloud environments with integrated security and support
We are excited to announce a new integration between Elastic and Google Cloud's Security Command Center (SCC), as well as upcoming Elastic support for cloud security posture management on Google Cloud. Elastic can now consume security events, audit logs, and more directly from SCC. Cloud security posture management (CSPM) discovers and evaluates the services in your cloud environment — like storage, compute, IAM, and more — against configuration security guidelines defined by the Center for Internet Security (CIS) to help you identify and remediate risks that could undermine the confidentiality, integrity, and availability of your cloud data. By leveraging our Dataflow templates, many of these new insights can be captured without the need for dedicated infrastructure, saving customers time and money.
Increasing collaboration on go-to-market initiatives
In addition to expanding our collaboration in areas such as generative AI and security, the two companies will also increase investment in joint go-to-market initiatives as a part of the expanded relationship. Google Cloud has committed to working with Elastic to drive new business and accelerate sales cycles through additional co-selling support for Elastic Cloud with Google Cloud field sales teams globally. To ensure clients understand the business value of adopting Elastic on Google Cloud, both teams have also invested additional funds in global marketing activities, including worldwide events, digital programs, campaigns, and sponsorships. 
"Together with Google Cloud, Elastic is committed to helping organizations drive innovation in the cloud," said Laurent Mechain, VP of strategic alliances at Elastic. "The growth of our strategic partnership is crucial to helping our joint customers solve today's complex data challenges, including the ones presented by generative AI."
The release and timing of any features or functionality described in this post remain at Elastic's sole discretion. Any features or functionality not currently available may not be delivered on time or at all.
In this blog post, we may have used or referred to third party generative AI tools, which are owned and operated by their respective owners. Elastic does not have any control over the third party tools and we have no responsibility or liability for their content, operation or use, nor for any loss or damage that may arise from your use of such tools. Please exercise caution when using AI tools with personal, sensitive or confidential information. Any data you submit may be used for AI training or other purposes. There is no guarantee that information you provide will be kept secure or confidential. You should familiarize yourself with the privacy practices and terms of use of any generative AI tools prior to use. 
Elastic, Elasticsearch, ESRE, Elasticsearch Relevance Engine and associated marks are trademarks, logos or registered trademarks of Elasticsearch N.V. in the United States and other countries. All other company and product names are trademarks, logos or registered trademarks of their respective owners.