Someone Like Me: Corey Williams explains what Come As You Are means to her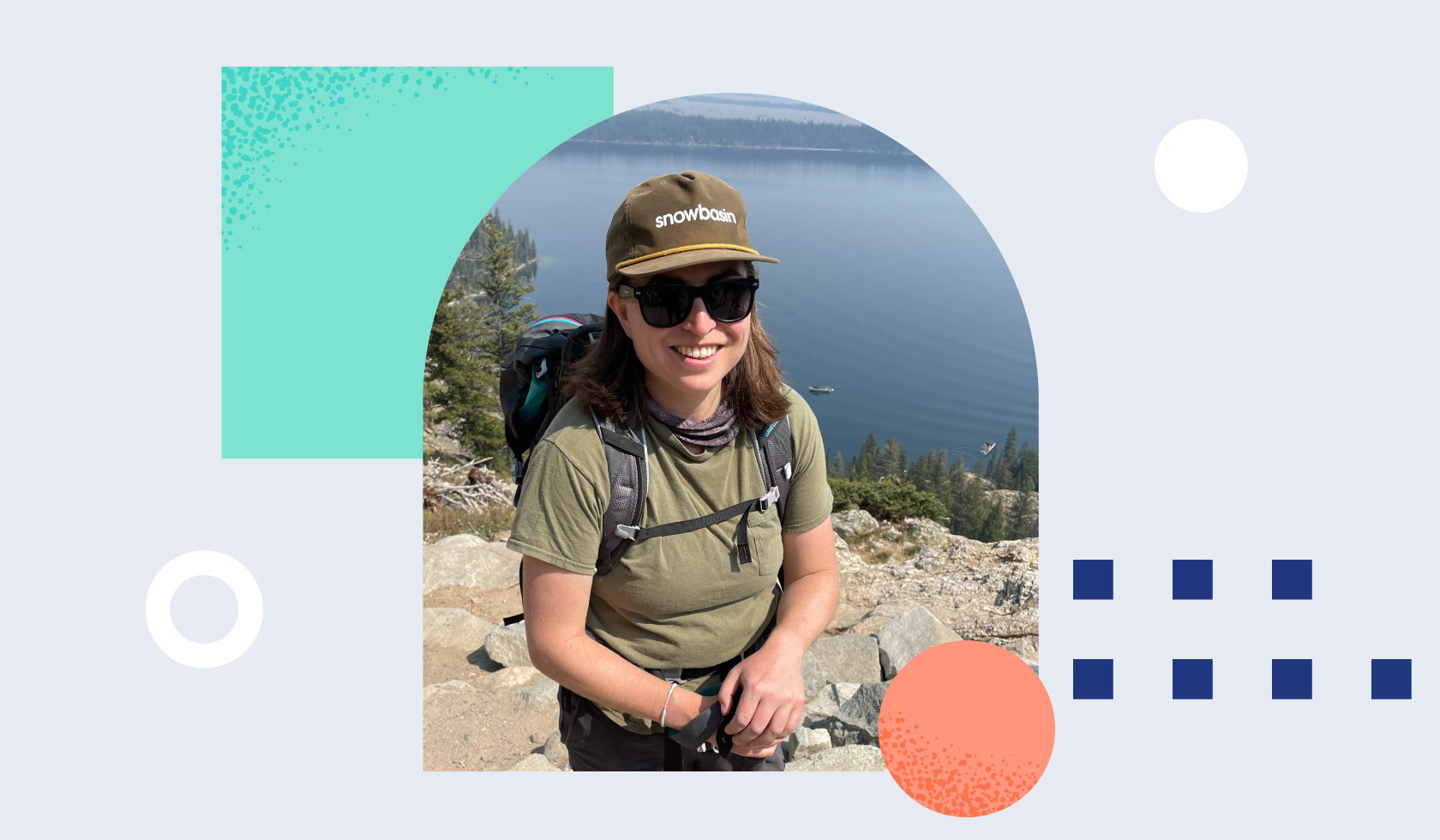 At Elastic, we encourage people to come as they are. Not, come as you think you should, but come as you really are. It's written into our Source Code, the values that define our entire culture. 
And that culture is what made it easy for Corey Williams, Workplace Experience Lead, to seamlessly transition to Elastic. She joined the company as part of an acquisition, but with the cultural alignment of both companies, it was an easy move, says Williams.
"Culturally, I was able to just fit in," Williams said. "The Source Code paralleled my previous company's culture."
Identifying as LGBTQ+ wasn't a factor for Williams either. "I was able to just jump in and be who I am," she says. "It's remarkable how unremarkable it is." For example, Williams is open with her team about her relationship and living with her partner. "No one blinks an eye," she says. 
That's our As YOU, Are Source Code tenet in action. We intentionally hire people from all backgrounds, beliefs, locations, and walks of life. It's what makes us such a great place to work. 
"I think of physical appearance," Williams says. "During an interview I was holding, a candidate mentioned that they were growing dreadlocks as part of a pandemic hairstyle, and they were going to get them cut if they were offered the role. I said, 'You don't have to, it doesn't matter, we don't have a dress code and we certainly aren't going to tell you how to wear your hair,'" she says. 
Williams tends to dress androgynously, and feels comfortable being at the office wearing what she wants to wear. 
"What I wear doesn't impact how people see me," she says. "People care more about what you're able to contribute versus what you look like."
At Elastic, Williams is responsible for putting on internal events to offer experience and engagement opportunities for Elasticians. For example, she created the inaugural E-lympics event we put on in February, a virtual Olympics of sorts where employees competed to earn points and prizes. 
Currently, Williams is working on summer programming, including drag queen bingo in our offices for Pride. She is also a part of the LGBTQ+ ERG called RainbowStack.
"It's my own identity and I want to amplify what they're doing," she says. To do that, she tries to bridge the gap between the business and social components, similar to what she does in her official Elastic capacity. 
"It's like the connective tissue that brings groups together and gets the stage and audience that they need to make sure that they're on the radar of stakeholders," Williams says.
But because her work with Facilities is in a mostly male-dominated industry, it's only recently that she started going into things with her normal energy and confidence. Because her name can be gender-neutral, she would 'hide behind it.'
"I originally did not share my pronouns over email; I wanted the advantage of being perceived as a male," she says. "I would save the surprise and command respect in that way."
Recently, she's found herself correcting people more often. "I don't need to use that as a hidden advantage," she says. "I am owning it more with Pride."
We asked Williams her advice for finding and working in a company that lets you come as you are:
Develop an

inclusion mindset

—and look for it in others. When you believe that you can grow in a diverse workforce and encourage feedback, you allow people to truly come as they are.
Reflect on what you don't know, and focus on understanding. What perspectives are you missing? What do you need to learn more about? 
Celebrate progress, but know that change takes time. Hold people accountable to get better everyday and be a part of the solution, but be forgiving as people work towards that.
Understand what the companies' priorities are and whether something is being worked on. Ask questions during the interview process like: How does your company foster an inclusion mindset? In what ways have you embraced marginalized communities? Tell me about the DEI groups and initiatives. 
To show up as you are takes confidence, and a support system—something that we foster at Elastic to empower our employees as much as possible. 
Are you interested in joining a company with a source code to live by? We're hiring. Check out our open roles today!