The summer heat is kicking in (even in normally chilly Amsterdam) and us Elasticsearchers need a little break.
Hence, we decided to combine the next three weeks of events into one blog post and start-off again in mid August (the 18th to be exact). We'll also announce our winner(s) of the #ElksInTheWild holiday competition then - so be sure to take some holiday pictures with your plush ELK and share your photos with us on Twitter.
What's this #ElksInTheWild thingy about? If you missed our last blog post here's the "how-to" guide: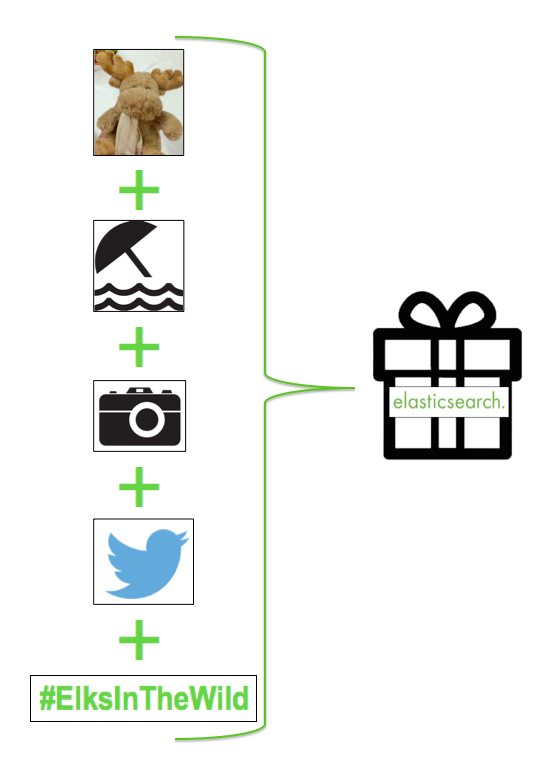 In case you lovely humans are around, here is what's on the calendar for the next three weeks:
Upcoming Events
North America
Jul 31st - Aug 1st: CascadiaJS (Portland, OR) - say hi to Joe Fleming
Aug 7th - 10th: Defcon (Las Vegas, NV) - say hi to Rashid Khan
Aug 11th - 14th: Gartner Catalyst (San Diego, CA) - stop by our booth (we're there all week!) and see Jen Grant's session "Elasticsearch: More than Search: Insights from Big Data Deployments" on Thursday at 9:25am
Europe
Aug 1st - 3rd: eurucamp (Berlin, Germany) - say hallo to Colin Surprenant and Isabel Drost-Fromm
Upcoming Meetups
North America
Jul 31st: Elasticsearch Meetup (Minneapolis, MN)
Europe
Jul 28th: Elasticsearch Meetup (Tel Aviv, Israel)
Aug 4th: Ops Talk User Group - Elasticsearch/Logstash/Kibana Workshop (Tel Aviv, Israel)
Aug 9th: Warsaw Java User Group (Warsaw, Poland)
That's it for now. Stay tuned for more Elasticsearch happenings after our summer break.
P.S.: Contact us if you're interested in hosting a meetup or are giving a talk about Elasticsearch - we can offer support and send you swag!