Heya (Ni Hao) to Aliyun customers …
Today, we're announcing a multi-year collaboration and strategic partnership with Alibaba Cloud to offer a new service called Alibaba Cloud Elasticsearch. This includes Elasticsearch, Kibana, and all X-Pack features hosted on Alibaba Cloud, deployable by customers with a just few clicks from Alibaba's site. By collaborating with Alibaba Cloud, we'll be able to provide Alibaba's customers with the latest versions and features of the Elastic Stack (formerly known as the ELK Stack) and X-Pack and work together with Alibaba Cloud to build and launch new services such as logging.
It's been an absolute privilege for me to be in Hangzhou at Alibaba's The Computing Conference 2017 to make this important announcement in front of thousands of developers, startup entrepreneurs, and IT professionals. We view China as an important market and we love the pace of innovation that is happening all across the country with our software in gaming apps, mobile apps, web apps, and within traditional IT systems.
While this super exciting for us, I'd like to recognize the wonderful community that's been built in China. It's these users who have contributed to putting Elasticsearch on the map. In the last two years, we've done over 50 meetups and developer events all across China. We've been to Beijing, Shanghai, Guangzhou, Shenzhen, Hangzhou, and many more cities. Our community is more than 5,000 users, and keeps growing daily. And this was all made possible by our first hire in China, Medcl Zeng, our engineering evangelist, and many volunteers who have helped us along the way.
Alibaba Cloud team, thank you (Xie Xie) for a great week in China.
It's going to be an exciting next few years for us.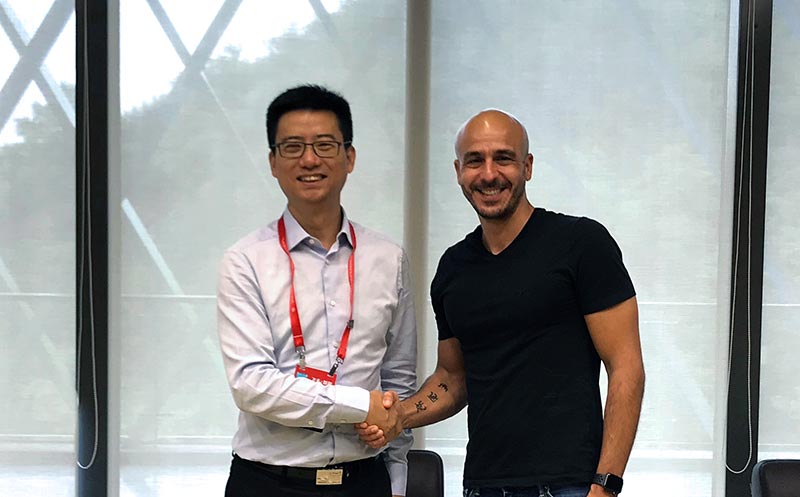 Simon Hu, President of Alibaba Cloud and Shay Banon, CEO of Elastic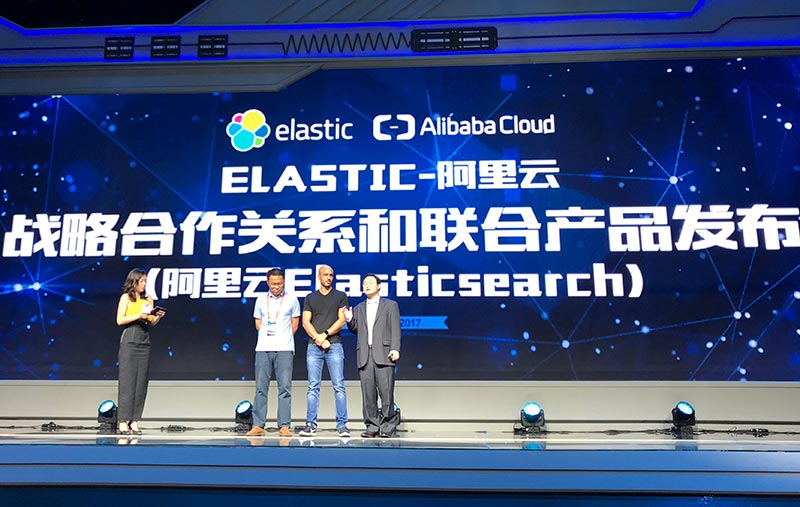 Shay Banon, CEO of Elastic, announces partnership with Alibaba Cloud at The Computing Conference 2017