Everyone in the Kibana team wishes all our readers a very Happy Holidays.  See you in 2020!
Maps
Version 7.6 Elastic Maps will give users the capability to display a label for Point features.  It's something that our customers have asked us to do as it's part of what anyone who looks at maps would expect to have: the text of the value of the feature is visible on the map.
Holy Smokes. Killer Feature! - said one of the reviewers of the PR to make this change.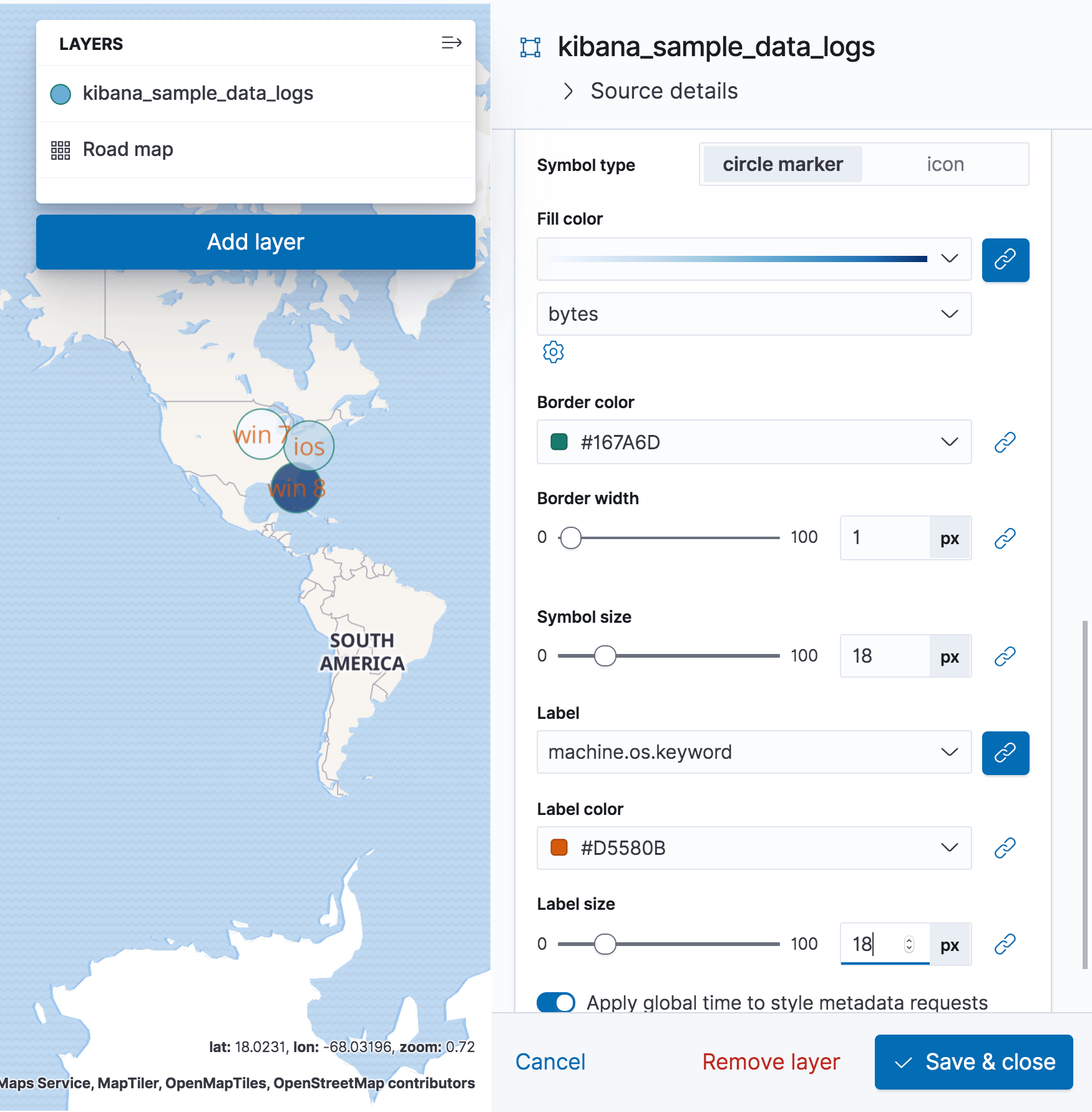 Security
Both Spaces and Security Nav Controls have been migrated to the new Kibana Platform. 


App Architecture
The following items were migrated to the Kibana platform this week:
We made good progress on the implementation of the HTTP batching/streaming service and fixed a regression to allow registration of per-app top nav items.


Kibana App (Visualizations, Sharing, Discover)
Continued to work on migration to new Kibana platform, removing the last global angular dependencies in Graph and changing UI/saved_objects usage in Visualize, Timeline Dashboard and Maps.  We also migrated the Sample Data API and services, as well as KQL Telemetry and Scripts API. Finally, we added stricter linting rules for "kibana" plugin to enforce correct imports for Platform-ready parts of the plugins