Elastic Observability
AI-powered observability platform
Unify metrics, logs, traces, and profiling for AI-powered insights built on the ELK Stack — the most widely deployed observability solution.
Use Cases
Open, extensible, full-stack observability built on AI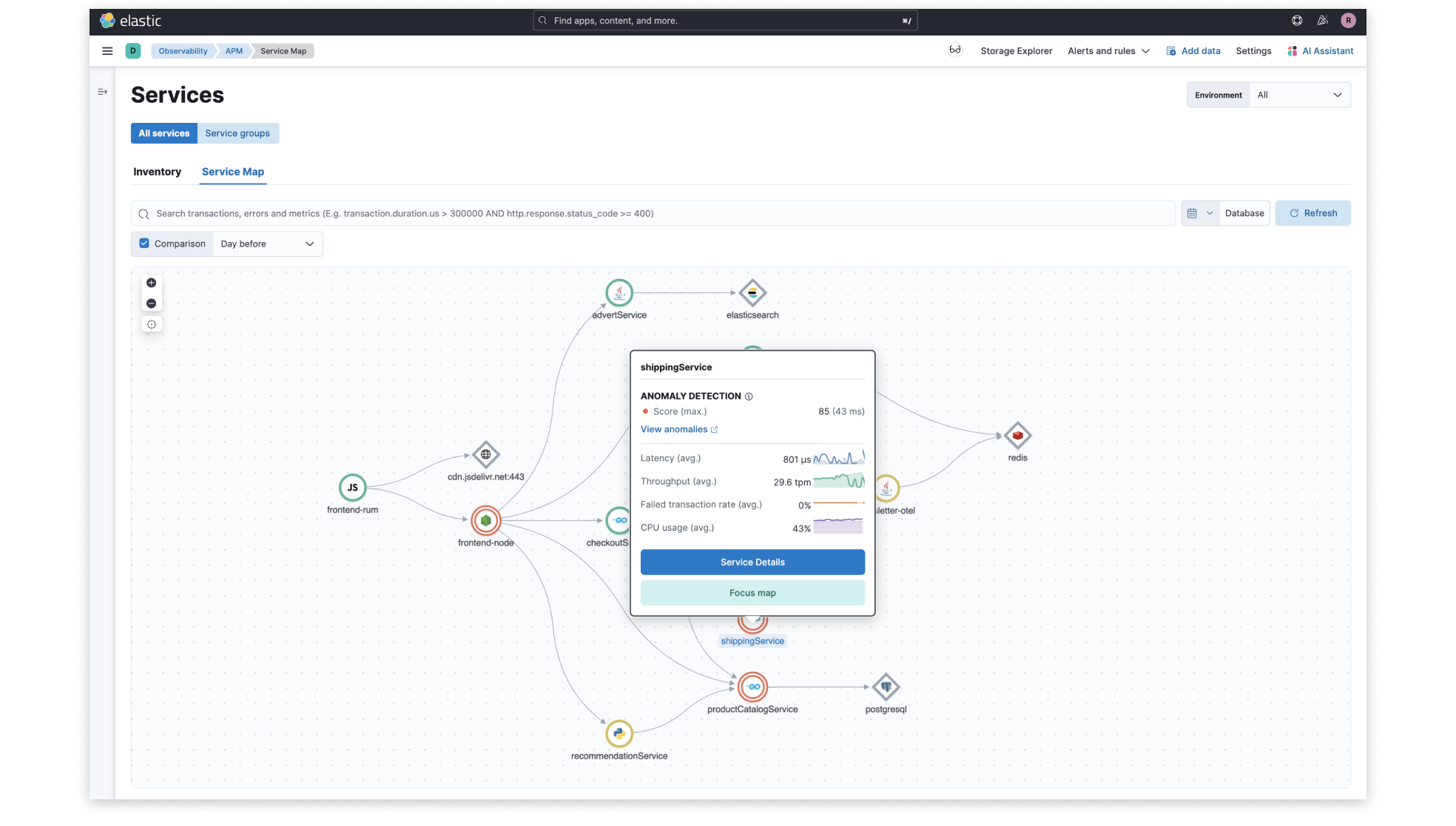 AIOPs

Context-aware actionable insights with ML and AI

Automate anomaly detection and accelerate root cause analysis. Shift from manual data chasing to interactive exploration with generative AI.

Get AI-powered insights

Tool consolidation

Reduce tool sprawl for faster problem resolution

Unify observability with 350+ Elastic integrations, including native support for cloud services and open-source projects like OpenTelemetry.

Unite teams and tools

Cloud monitoring

Unify visibility across hybrid and multi-cloud

Seamlessly ingest telemetry across all your applications and infrastructure – wherever they are hosted – for insight into the most complex environments.

Monitor all clouds
CAPABILITIES
One solution. Limitless observability. Smarter insights.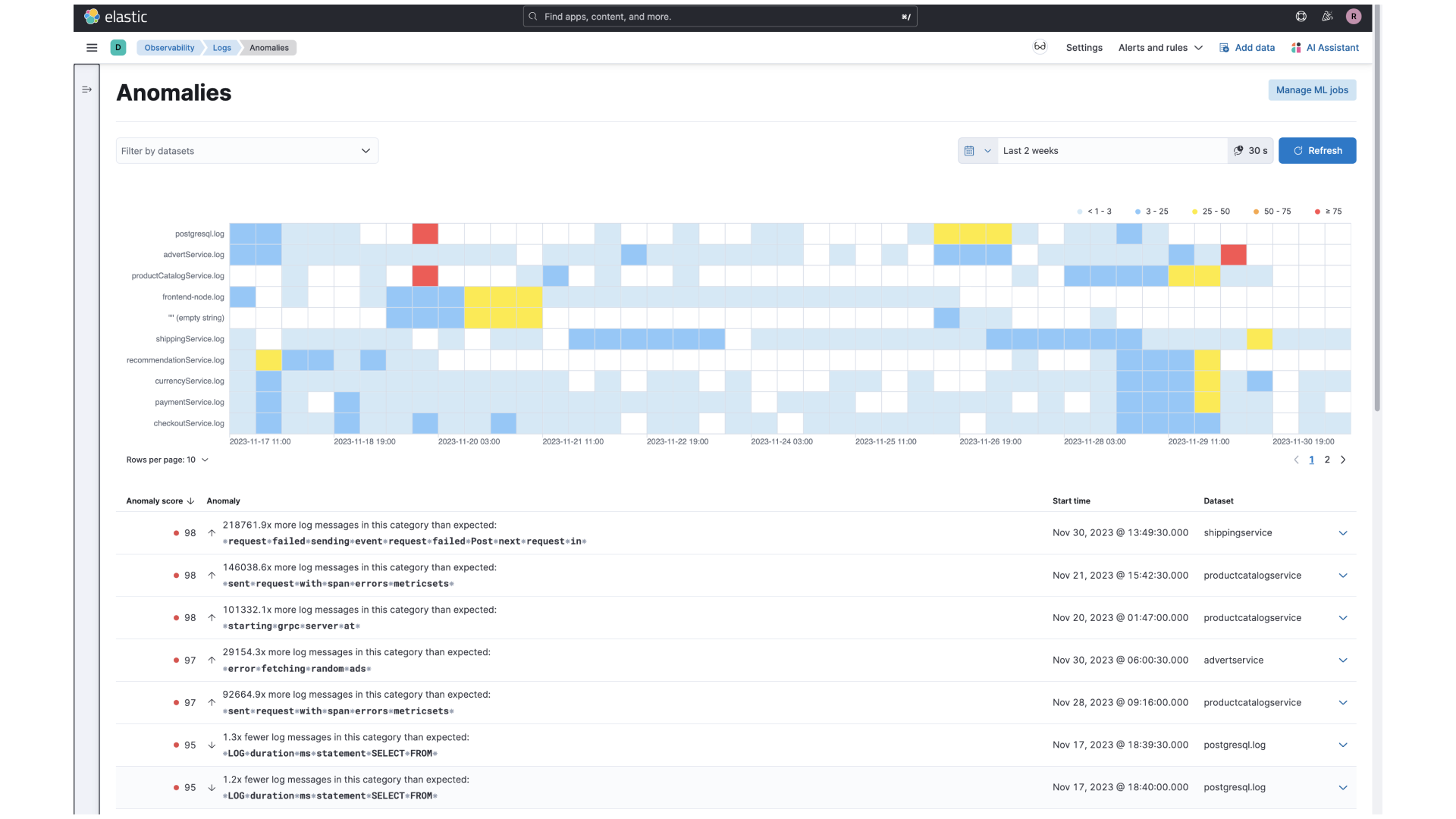 Log monitoring and analytics

Context-aware insights from petabytes of logs

Get AI-powered insights in seconds with the leader in log monitoring and analytics. Seamlessly manage structured and unstructured logs at scale.

Monitor all your logs

Application Performance Monitoring

Quickly surface and resolve application issues

Troubleshoot transaction errors or latency issues with distributed tracing using Elastic APM agents or native OpenTelemetry integration.

Dive into APM

AI Assistant

Empower SREs with generative AI

Combine generative AI with anomaly detection and observability for an interactive chat experience based on your proprietary data and runbooks.

More about AI Assistant
Frequently asked questions
Discover everything you can do with Elastic
ebook

Observability maturity model

Webinar

Get ahead of observability trends on the horizon

ebook

Building better apps starts with observability