Elastic Site Search Service
With just the click of a button, the intelligent, cloud-based Elastic Site Search crawler can ingest your entire website into a powerful, relevance-tuned search engine. Hosted in the cloud, powered by Elasticsearch, no development experience necessary.
No credit card required. Easy setup. 14 days.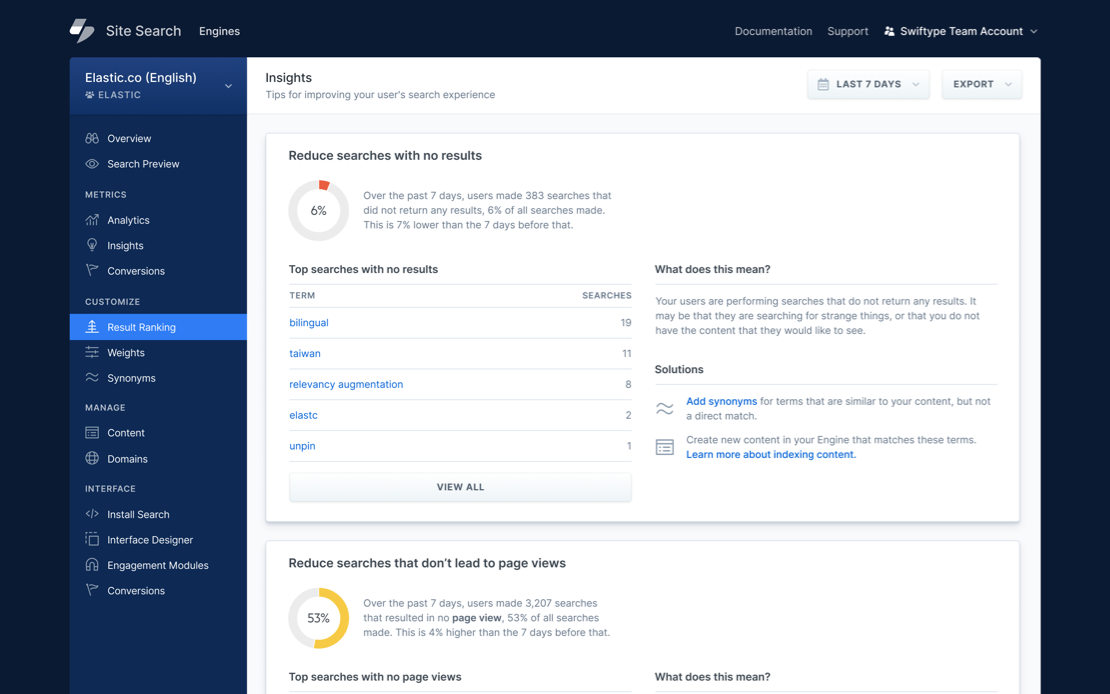 Get an overview and demo of Elastic Site Search to easily create search tailored for your site.
Watch video
Learn how Twilio delivers powerful search with a fast implementation with Elastic Site Search.
Learn more
Become an Elastic Certified Engineer to grow opportunities as you work with Elasticsearch.
Learn more
Trusted, used, and loved by