Product release
What's new in Elastic Enterprise Search 7.10: Slack content source and enhanced document-level security
Fresh off the heels of a hugely successful ElasticON Global conference, we're excited to deliver Elastic Enterprise Search 7.10.  In this release, we continue to deepen access to more content sources inside Elastic Workplace Search while making it even easier to get up and running on Elastic Enterprise Search on the wildly popular Elastic Cloud.
But before we dive in, don't forget to save your virtual seat for the upcoming ElasticON Enterprise Search event in December — a day fully dedicated to all things search related. You'll see the latest 7.10 demos and get in-depth discussions around App Search and Workplace Search from our product teams.
Now back to the 7.10 release.
New prebuilt content sources for Slack and Salesforce sandbox in Elastic Workplace Search
Never lose a good idea again.
The 7.10 release continues to make content more easily accessible for your teams to become more productive with personalized search experiences. Since its launch, every new release of Workplace Search has brought more and more prebuilt content sources that work out of the box with simple clicks and sliders — not code. The latest in this continual evolution of content sources are Slack and Salesforce, two of the world's most-used cloud-based apps.
Today's work happens in Slack. It's where we share files, connect with remote employees (or the ones sitting six feet away) and collaborate on projects large and small. With 7.10, Workplace Search now supports Slack as a content source so important conversations show up right alongside other work-related content with simple, modern search powered by Elastic.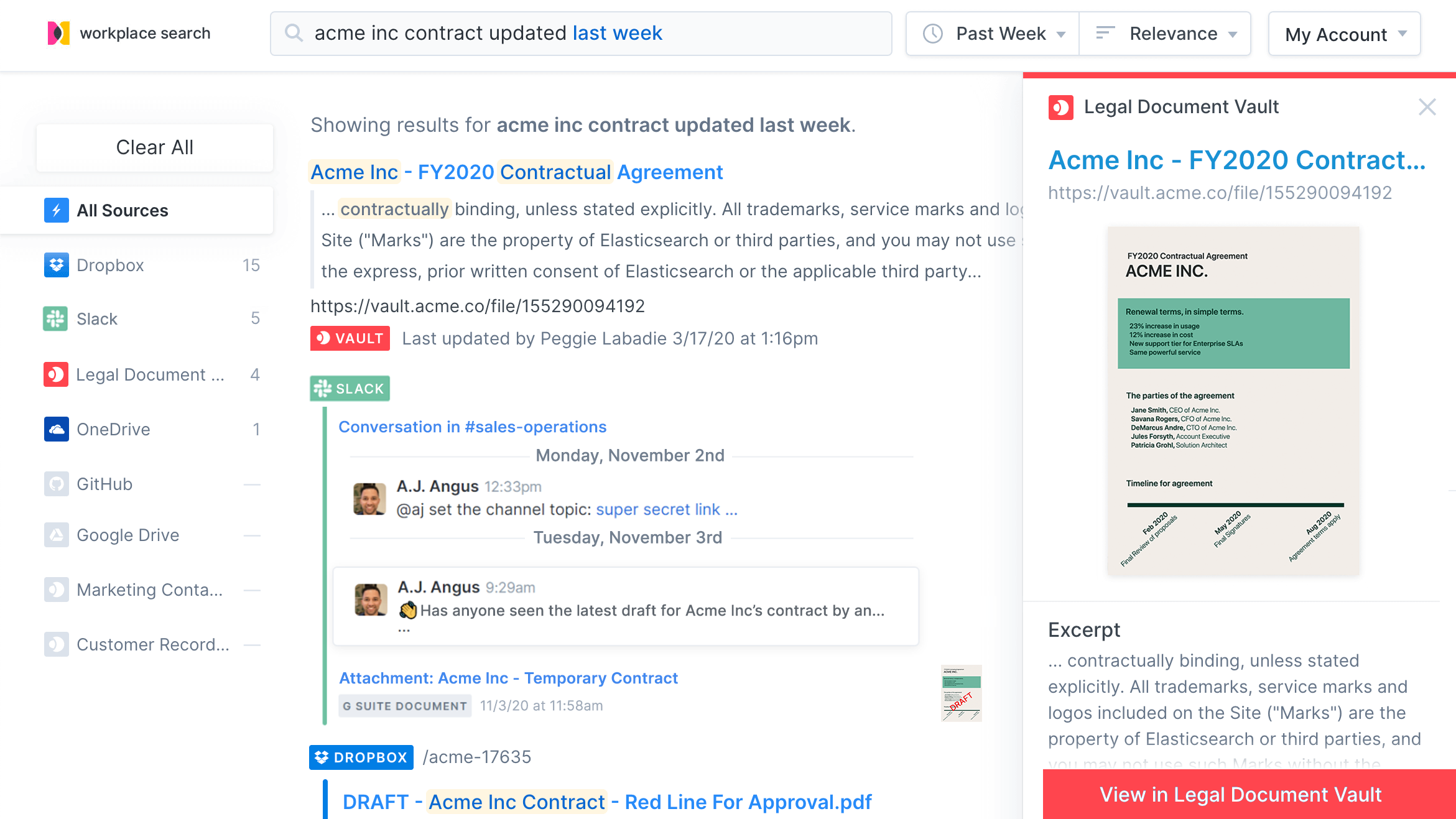 When Workplace Search launched, Salesforce was included as an out-of-the-box content source. In 7.10, Workplace Search now supports Salesforce sandbox environments, allowing audiences like developers and analysts to access Salesforce content before it's pushed into production.
Increased document-level security for more Workplace Search content sources
As more and more data is available in Workplace Search, the need for tighter document-level access controls and increased search personalization grows. Both are enhanced in this latest release, so teammates see the content they're supposed to see. And more importantly, they can't see the documents they're not supposed to see.  
In 7.10, Workplace Search includes document-level permission support to manage access to SharePoint Online, OneDrive, and Microsoft 365 based on an individual or team's attributes.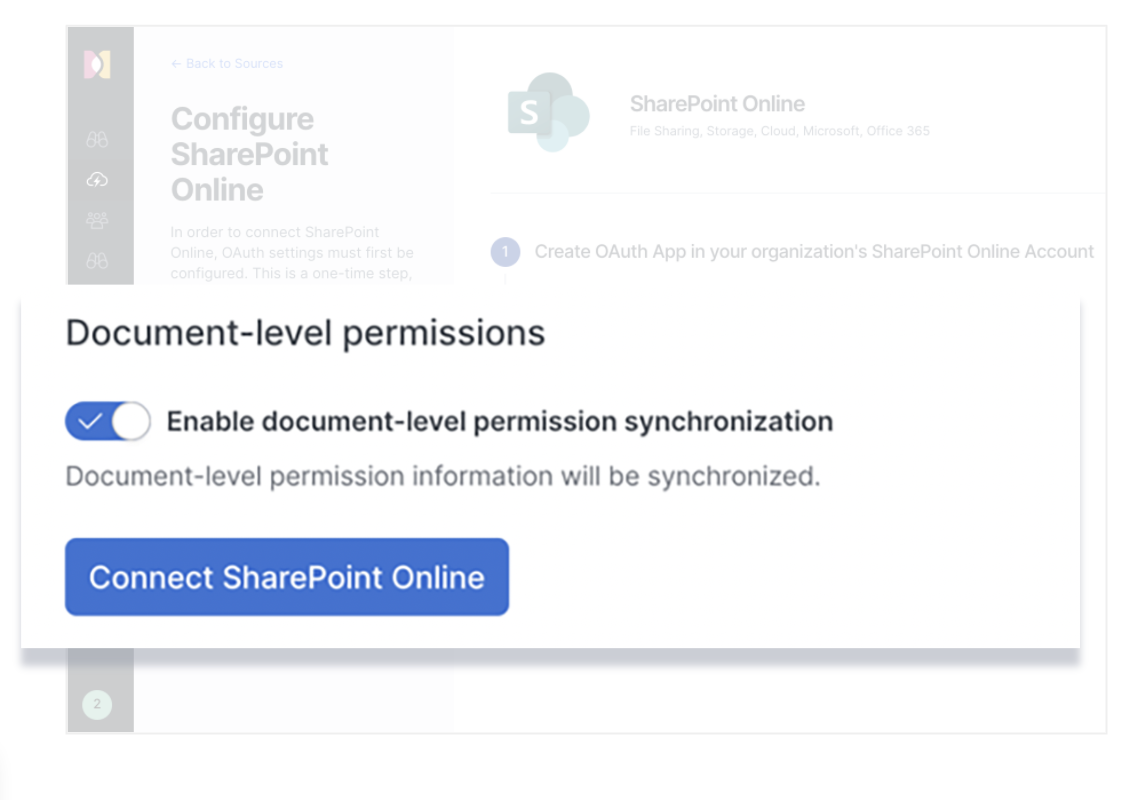 Accessing Elastic Enterprise Search is easier than ever with sign-on using Elastic Cloud
Customers love Elastic Cloud for its unique experiences for deploying, operating, and scaling Elastic solutions and products in the cloud. With 7.10, Enterprise Search now allows App Search and Workplace Search users to sign in to their accounts using their Elastic Cloud credentials. 
This usability enhancement applies to the customer and new trial experiences so anyone can quickly access their Enterprise Search deployments with one less username and password to manage. Something everyone can appreciate.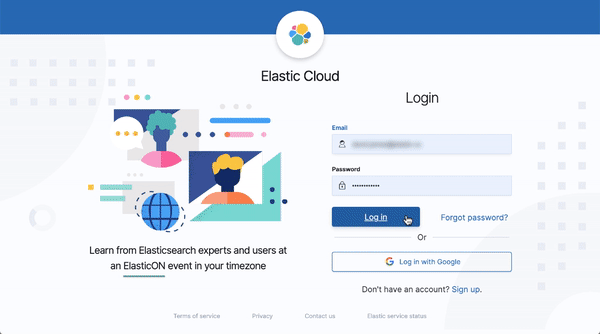 There's still more
We're not done yet. There are a few other Enterprise Search updates in 7.10:
Enterprise Search became a combined binary download earlier this year. The new Enterprise Search clients for Python and Ruby are now available to download (beta).  
CentOS 8 platform support is now available with Enterprise Search 7.10.
Controlling private sources inside Workplace Search gains usability enhancements with new on/off sliders.
Try it today!
We trust you'll like the new Enterprise Search 7.10 release as much as we do. So why not give it a test drive? Existing Elastic Cloud customers can access Enterprise Search directly from the
Elastic Cloud console
. New to the Elastic Cloud? Take a look at our
Quick Start guides
— bite-sized training videos to get you started quickly — and then start a
free 14-day trial of Elastic Enterprise Search
. Or
download
the self-managed versions of App Search or Workplace Search for free.