Take the hassle out of searching for relevant content across all of your applications by connecting them seamlessly using the Elastic Workplace Search library of built-in connectors.
Download Elastic Workplace Search (free)
Create a single source of truth with Workplace Search.
Learn more
Learn how to get started with Workplace Search.
Watch video
Increase self-service success and help agents find content faster with Elastic Enterprise Search.
Learn more
New
Fully customize and deploy SharePoint Online and SharePoint Server connector packages using open code libraries on GitHub.
Versatile
Have a homegrown data source or a legacy application you need to search? Leverage our prebuilt custom API source capability to connect simply and easily, and allow your teams to search across those proprietary sources just as easily as your other mainstream applications.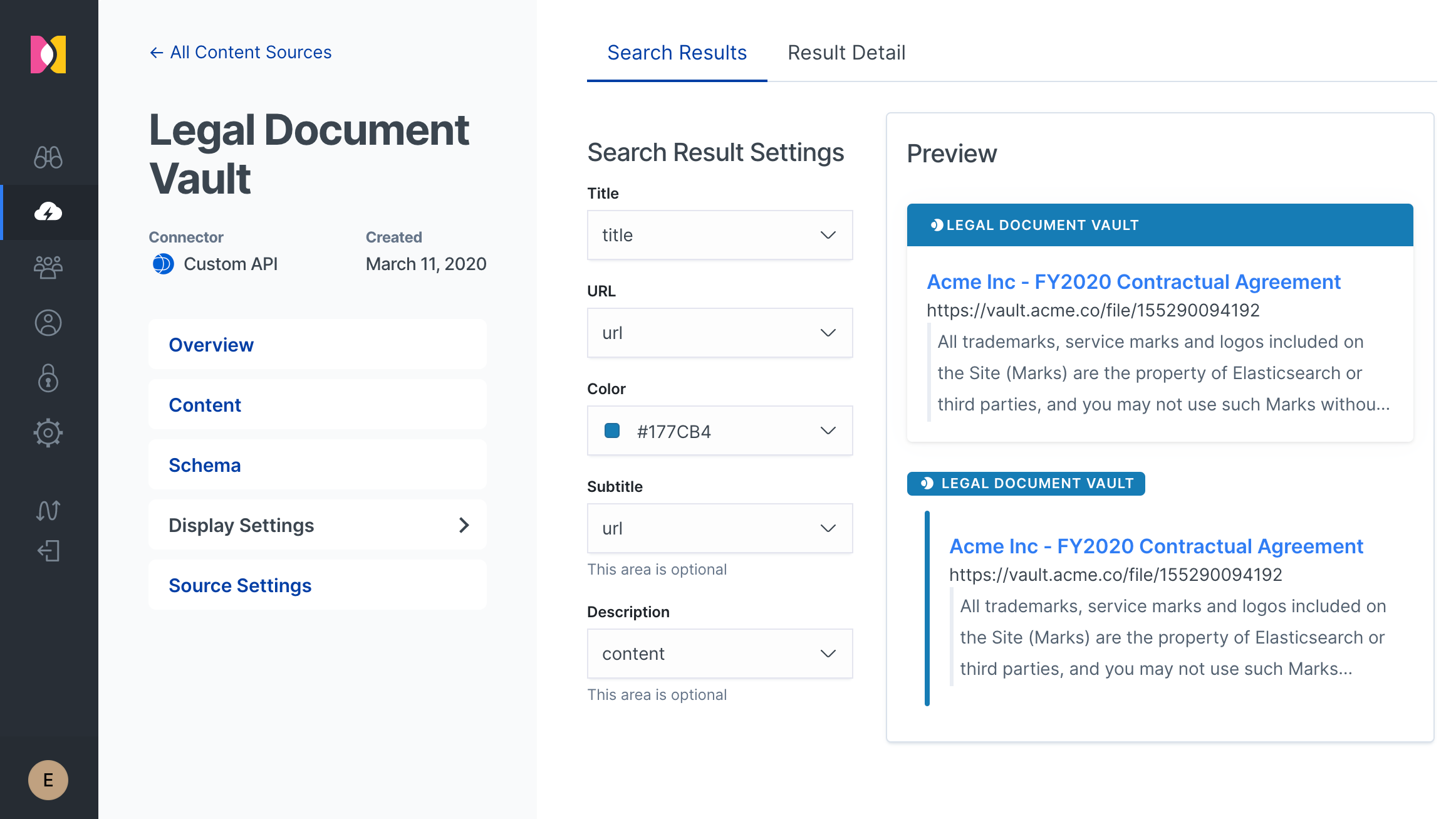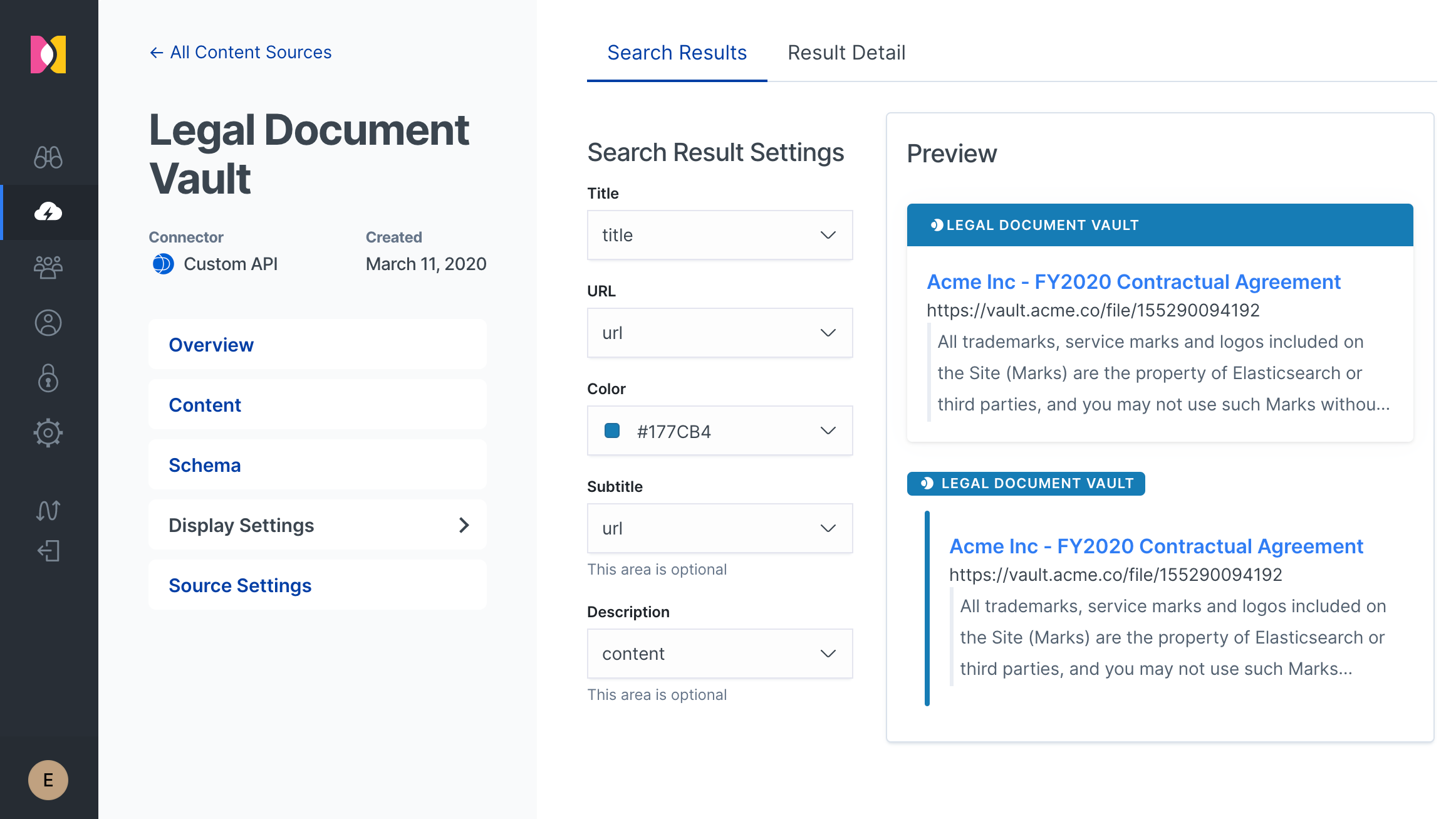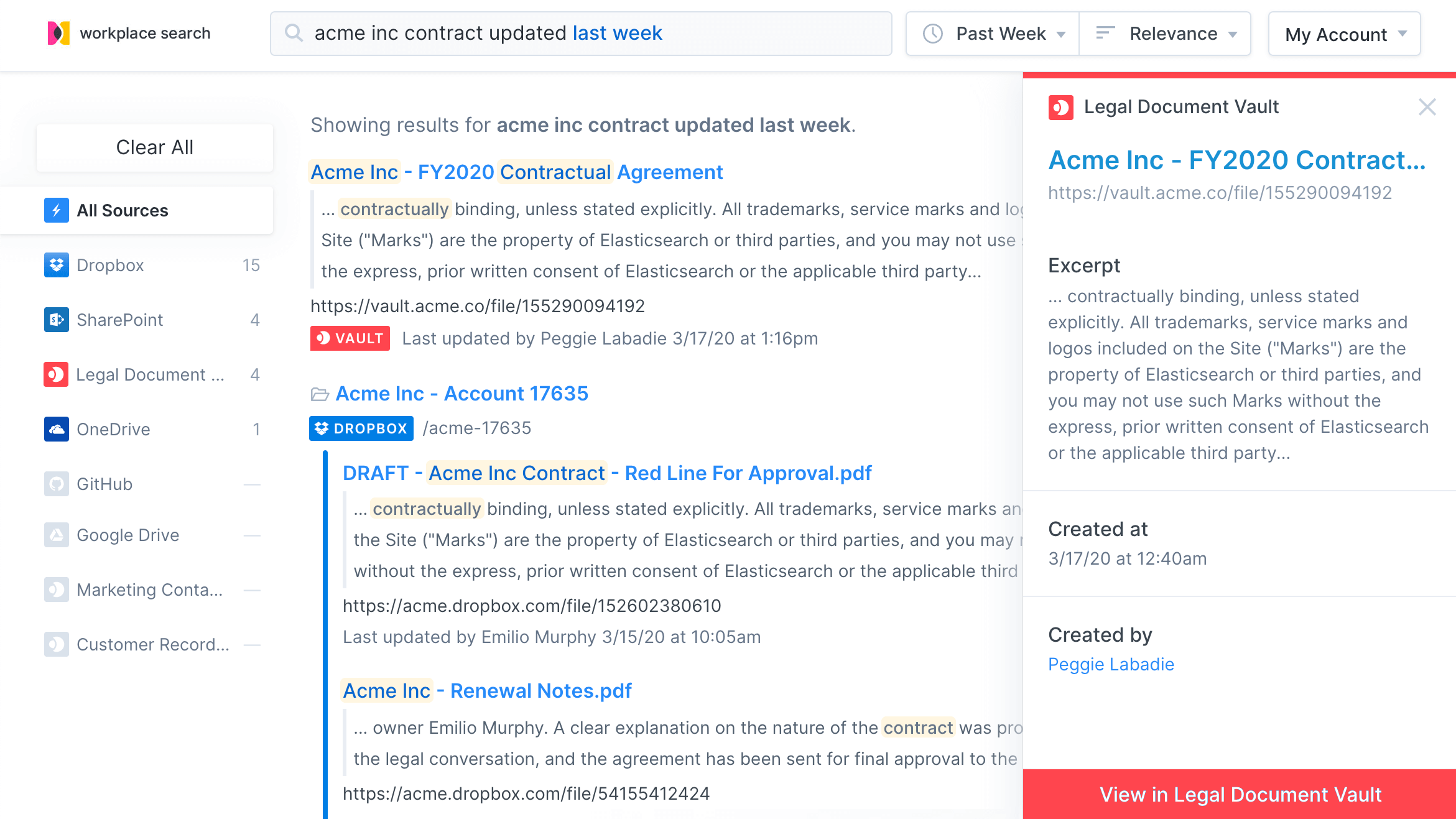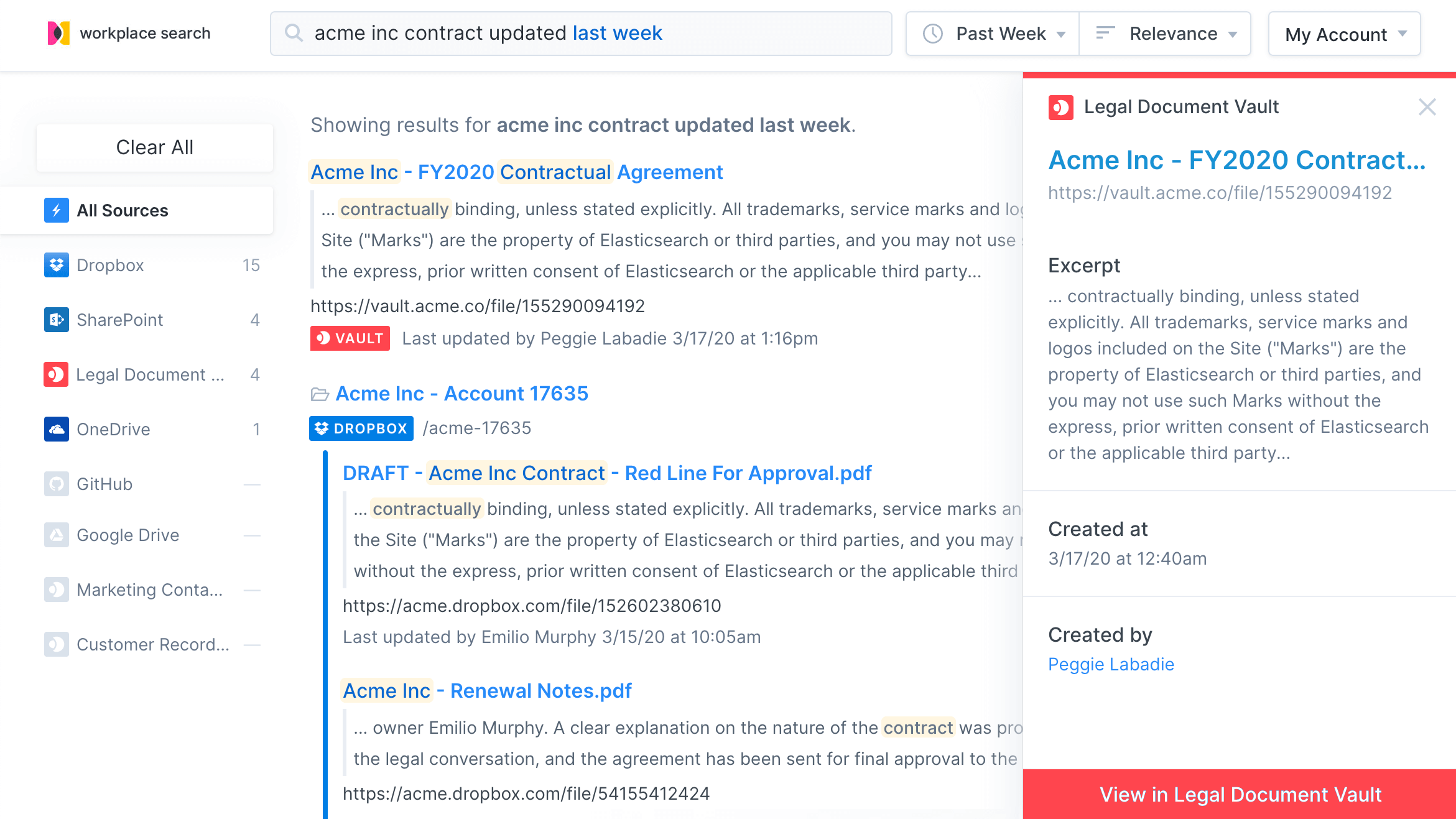 2 + 2 = 5
There's valuable insight and content in every application your team uses. But that information really shines when it all comes together and is easily accessible to those who need it. That's why Workplace Search makes it easy to search across all of the sources in your organization — no matter how obscure — and customize relevance by role.
Personalized Relevance
With customizable relevance tuning by role or team, you can personalize search results and make them more meaningful for everyone from development to engineering to sales. And with enhanced security features, you can ensure that everyone sees exactly (and only) what
they should.