Bring the focused power of Elasticsearch to your company website, ecommerce site, or apps with a refined set of APIs and intuitive dashboards. Get seamless scalability, tunable relevance controls, thorough documentation, well-maintained clients, and robust analytics to build a leading search experience for your customers.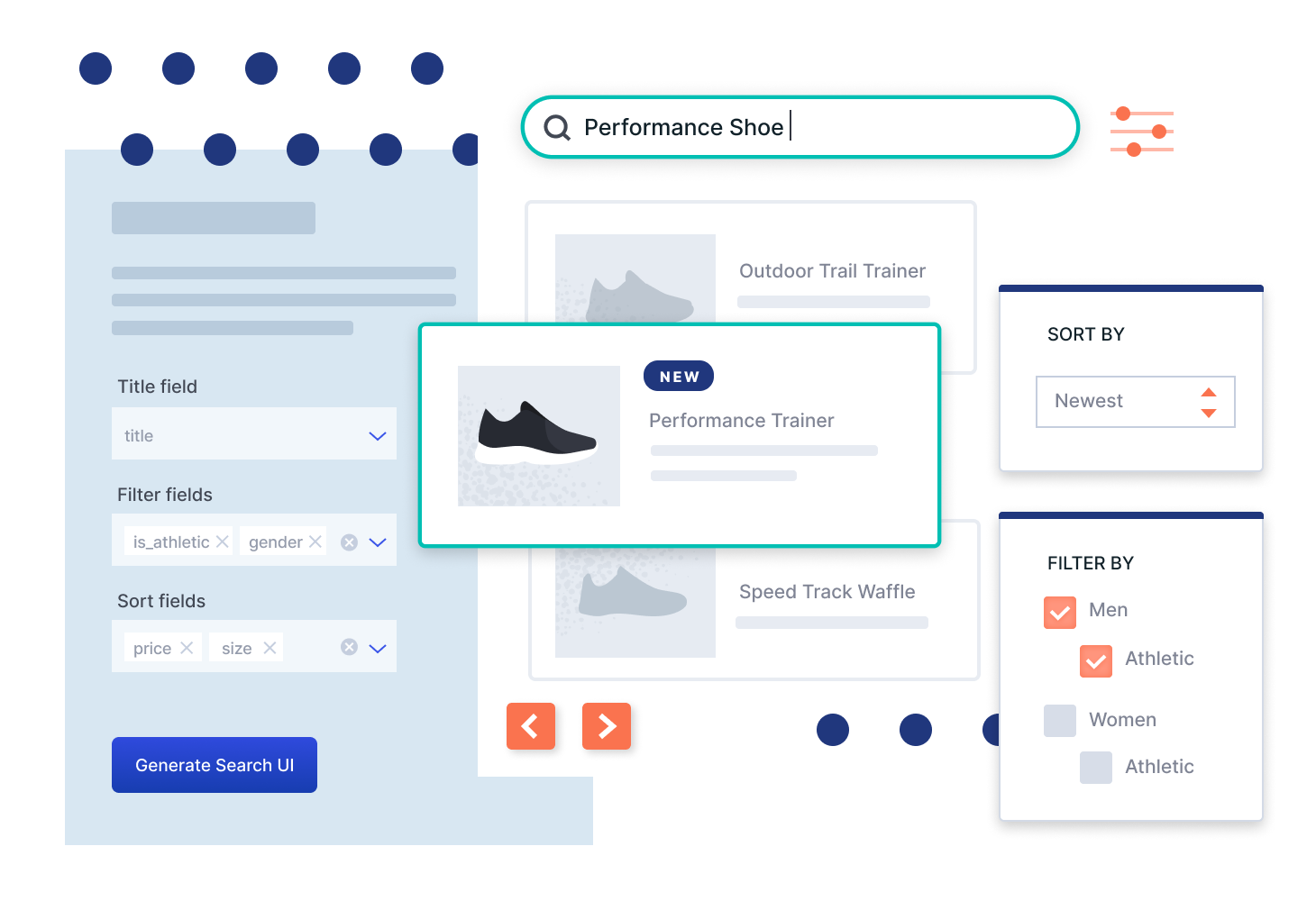 Learn how to add rich, relevant search to your apps and websites with Elastic App Search.
Watch video
See how to use Search UI to build premium search experiences.
Learn more
Increase self-service success and help agents find content faster with Elastic Enterprise Search.
Learn more
New
In 8.2, use time-saving relevance-tuning and analytics tools with existing Elasticsearch indices without the need to migrate or update data structures.
Convenient crawling
Efficiently index and sync all your website content. Just set the schedule, add a few rules if you'd like, and let the web crawler do all the hard work behind the scenes.
SignUpCTA
Better search across data silos can dramatically increase the efficiency of customer service and support operations, leading to faster resolution times, lower costs, and — most importantly — happier customers.

Learn more