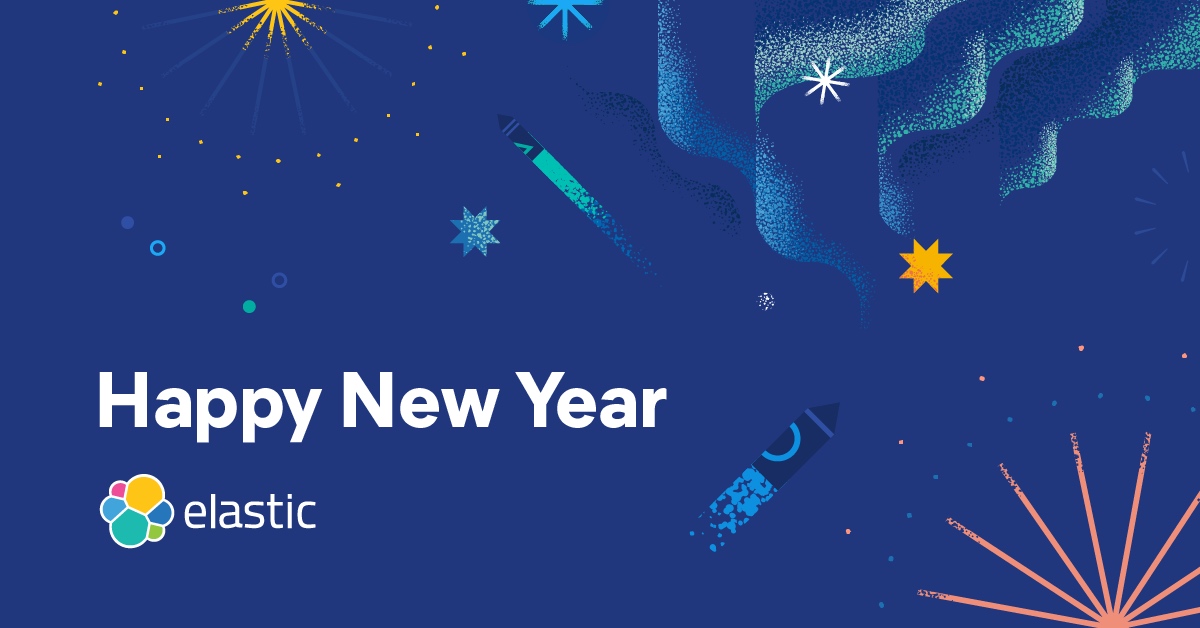 2022 was an amazing year for Elastic with the introduction of dozens of new innovations across our Observability, Security, and Enterprise Search solutions, new customers, and deepening partnerships.
As we take a moment to reflect on the year in review, we've rounded up our top blog posts of 2022. We hope you enjoy them!
Elastic 8.0
As we began the year, we also launched a new chapter with Elastic 8.0: A new era of speed, scale, relevance, and simplicity. Elastic 8.0 was the culmination of years of investment in the 7.x series to reduce memory usage and query overhead, and introduce new features to enhance relevance.
For example, we increased the speed of date histograms and search aggregations, enhanced the performance of page caching, and created a new "pre-filter" search phase. In addition, we reduced resource requirements to lower customers' total cost of ownership via memory heap reductions, introduced novel ways to use less storage, and enabled our customers to easily decouple compute from storage with a new frozen tier and searchable snapshots.
With 8.0, we also brought a full suite of native vector search capabilities to Elasticsearch, empowering customers and employees to search and receive highly relevant results using their own words and language.
The culmination of more than two years of work in the 7.x stream to make vector search even more practical to implement, we also introduced native support for approximate nearest neighbor search — making it possible to compare vector-based queries with a vector-based document corpus with speed and at scale. Check out our natural language processing (NLP) blog series for a quick start guide to deploying vector search.
Elastic Security
It was also a milestone year for Elastic Security with the introduction of Elastic Security for Cloud . Expanding on our SIEM, security analytics, and endpoint security capabilities, Elastic Security for Cloud delivered new capabilities for risk and posture management, threat monitoring, and workload protection in a single unified platform.
And we rounded out the year by re-doubling our pledge to open and transparent security . Our commitment to open security was further recognized in The Forrester Wave™: Security Analytics Platforms, Q4 2022 , where Elastic was named a Leader, noting that "Elastic provides incredible flexibility and visualizations in an open offering."
Elastic Observability
From its inception as a powerhouse for logging, Elastic Observability has grown into a comprehensive solution for full-stack multi and hybrid-cloud observability. Major areas of innovation this year included the introduction of zero-instrumentation Universal Profiling™ and a fully reimagined cloud and developer-first synthetic monitoring experience . These new capabilities are aimed at decreasing the complexity of the cloud-native world to give teams deeper and more frictionless visibility at all levels of applications, services, and infrastructure, and make sense of the overwhelming amount of data that is available.
We also enhanced open standards support, including full native support for OpenTelemetry. Check out our popular blogs highlighting best practices for observing and securing application and service workflows on Kubernetes using Elasticsearch and OpenTelemetry, and how to use Elastic APM capabilities for OpenTelemetry data and what you can do with your data once it's in Elastic.
Looking to the future
We finished out the year with an eye toward the future with Stateless Elasticsearch , a new serverless architecture that will form the foundation of a next-generation fully managed Elastic SaaS offering. Building on recent investments in data tiers for index lifecycle management and searchable snapshots to search user data directly on low-cost object stores, we laid the groundwork for the next evolution of Elasticsearch. Serverless Elasticsearch presents opportunities for operational, performance, and cost improvements while running Elasticsearch on Elastic Cloud. And, a cloud-native architecture will enable customers to focus on solving their business problems without the need to maintain their Elastic deployments.
We are very excited about all the innovation happening at Elastic and can't wait to see how our users continue to put these new capabilities to use in the new year. We love to hear from our users — you can reach out to us on Discuss or on our community Slack channel for questions or feedback. Cheers to an exciting 2023!