Elastic Announces Expanded Collaboration with AWS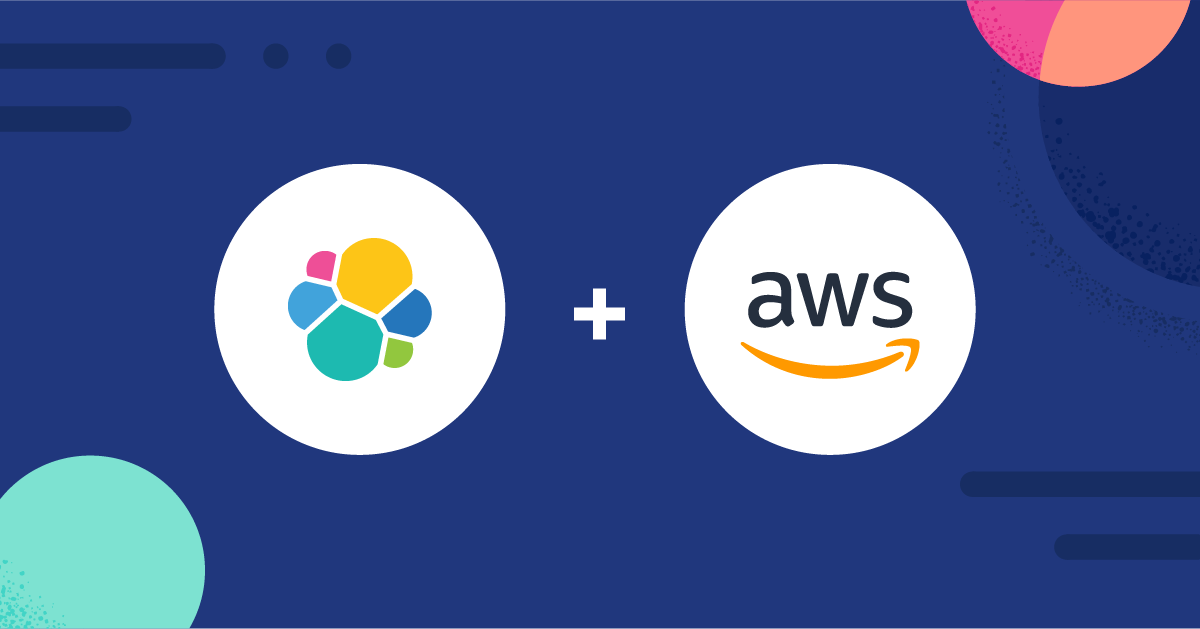 Today we announced an expansion to our collaboration with AWS. We're working together to accelerate momentum and build, market and deliver seamless access to Elastic Cloud on AWS for our shared customers, while also leveraging AWS's global footprint and breadth of services.
Our expanded collaboration includes streamlined signup and onboarding, more simplified data ingestion, new go-to-market initiatives, and expanded AWS competencies and validated qualifications.
Together, we're helping our customers minimize risk and realize faster time to value. We've built a foundation to help customers search, analyze and protect their data across AWS and its services so they can transform their data into actionable insights.
"MISI deploys Elastic Cloud on AWS GovCloud (US) to operate a security operations center that serves as a training and education resource for new cybersecurity professionals and national defense contractors," said Armando Seay, Executive Director at Maryland Innovation and Security Institute. "Empowering collaboration and innovation between federal and private cybersecurity experts is at the heart of our mission, and together, Elastic and AWS help MISI accelerate innovative cybersecurity technologies and bring even more value to our customers and partners."
Elastic and AWS are focused on delivering consistent customer experiences that enable innovation with cloud-native features that are continually being enhanced to balance cost and performance at scale. Elastic has earned multiple AWS validated qualifications that demonstrate a high level of specialization, AWS technical expertise, and proven customer success. 
"The foundation of our relationship with Elastic is rooted in listening to customers and working to deliver a great experience for them on AWS," said Stephen Orban, Vice President, AWS Marketplace, Partner Engineering, and ISVs at AWS. "Enabling frictionless migration and operation of Elastic Cloud on AWS and a streamlined subscription experience is just the beginning. Through our expanded efforts, we are ensuring our joint customers have easier access to Elastic Cloud on AWS so they can focus on solving their most complex challenges." 
Elastic customers can deploy anywhere in the world and easily get started with a 7-day free trial on the AWS Marketplace. Additionally, Elastic is offering competitive pricing for its products listed on AWS Marketplace, which provides even greater value to customers. 
"Through our collaboration, customers can take advantage of simplified data collection from AWS services, and cloud-optimized features that optimize their Enterprise Search, Observability, and Security solutions with Elastic Cloud on AWS," said Steve Kearns, Vice President, Elastic Platform at Elastic. "Elastic is committed to delivering a proven subscription experience for our Elasticsearch service through the AWS Marketplace, and we look forward to continuing to work with AWS to help organizations get the most value out of their deployment and focus on what is critical to their business."
For more information check out the Elastic blog about what's new with our collaboration with AWS.