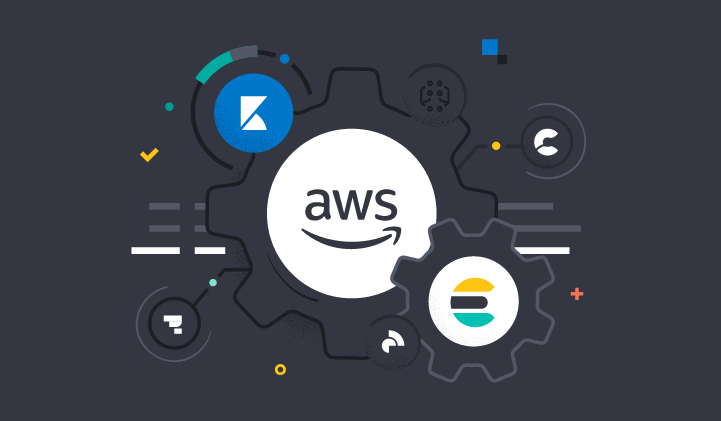 AWS re:Invent is around the corner! Our teams have been waiting for the return of in-person events. We love talking tech and cannot wait to learn about your cloud and data challenges, and help solve them.
What can you expect at re:Invent 2022? Dive into all things Elastic and make sure to drop by our booth #3004 to chat with our engineers, solution architects, developer advocates, and more.
Learn at AWS re:Invent 2022
AWS re:Invent brings together technologies and partners across the AWS ecosystem, allowing you to discover and build your AWS applications with best of breed options. Elastic's search-powered solutions allow customers to easily build search applications on AWS, monitor AWS workloads, and secure their AWS footprint. And over the last year, the team has built a number of new capabilities across Elastic's Enterprise Search, Observability, and Security solutions, plus enhancements to Elasticsearch, to help you build better applications. 
Learn more about these at our breakout sessions. We will also have in-booth talks and workshops available every day at our booth #3004.
Session
Description

Breakout sessions

The latest innovations from Elasticsearch: Drive speed, scale & relevance
PRT266, Wednesday, November 30, 9:15 AM - 10:15 AM
Level 2 South, Lagoon I, Mandalay Bay

Unlock possibilities for new classes of search applications by building on the latest Elasticsearch innovations — from vector search and hybrid scoring, to support for machine learning powered third-party natural language processing.

Growing to full-suite observability with Elasticsearch and the ELK Stack
PRT267, Wednesday, November 30, 1:45 PM - 2:45 PM
Level 1 North, Islander F, Mandalay Bay

Learn how organizations using Elasticsearch are growing from log analytics to full-suite observability on Elastic Observability. Hear from Dish Media about how they reduced the time taken by operations and development teams to proactively identify problems from weeks to hours, while improving business decisions and customer satisfaction.

In-booth talks and workshops

Vector search with Elasticsearch
Tuesday, November 29, 4:00 PM - 4:15 PM

More powerful data ingestion
Wednesday, November 30, 3:30 PM - 3:45 PM

Build a search application in 15 minutes
Wednesday, November 30, 4:30 PM - 4:45 PM

Search personalization on Elastic
Thursday, December 1, 1:00 PM - 1:15 PM

Unified & actionable observability for your AWS deployment
Tuesday, November 29, 11:30 AM - 11:45 AM

Eliminate compute waste with zero-instrumentation Universal Profiling
Tuesday, November 29, 1:00 PM - 1:15 PM

Implement full observability for your application on AWS in 15 minutes
Tuesday, November 29, 1:30 PM - 1:45 PM

Leverage observability for compute savings and going green
Tuesday, November 29, 2:00 PM - 2:15 PM

Protecting the AWS cloud with Elastic Security
Tuesday, November 29, 2:30 PM - 2:45 PM

Threat hunting with AWS events
Wednesday, November 30, 1:00 PM - 1:15 PM

Path to Severless Elasticsearch - Even more speed, scale, and reduced overhead
Tuesday, November 29, 3:00 PM - 3:15 PM

Elastic and AWS better together
Wednesday, November 30, 3:00 PM - 3:15 PM
Elastic's presence at AWS re:Invent 2022 is a testament to the momentum of our partnership and the growing base of mutual customers that we serve. This momentum is also reflected in our expanding AWS partner program engagements. Today, Elastic is a Data & Analytics ISV Competency certified partner, and part of the AWS Marketplace, AWS Public Sector Partner, and AWS ISV Workload Migration Partner programs. Elastic was also a lead partner in the AWS PrivateLink Ready Product, Amazon Linux Ready Product, AWS Graviton Ready Product, and AWS Lambda Ready Product service validations.
Our development teams are continuously working to expand the data and workflow integrations between AWS and Elastic, so you can onboard easier and quickly drive value out of your AWS data. And we will continue to add on these in coming releases.
Want to beat the line? Our team is accepting pre-scheduled meetings. Secure your meeting with our experts or join us at one of our sessions at AWS re:Invent 2022. 
Additional AWS re:Invent 2022 resources
Get tips and tricks from re:Invent pros and AWS experts in the How to re:Invent video series. Also check out:
AWS re:Invent FAQ

: Note you do not need to reserve a seat for keynotes.

Not attending in-person? Visit the

Register page

and choose the free virtual-only pass.

Download the

AWS Events mobile app

to plan your schedule, navigate the AWS re:Invent venues, and get event notifications.