To meet customer needs, your ecommerce platform must prioritize business needs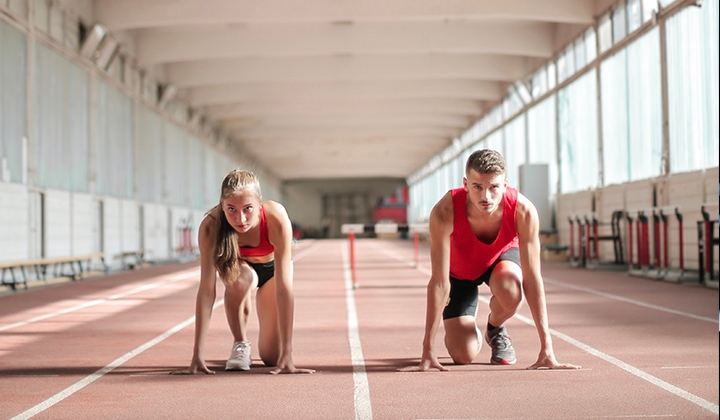 Does your organization consider your tech stack a competitive edge? It should. The right technology empowers your business to offer goods and services that your customers want, in a way that others in your industry can't match. 
This is especially critical in ecommerce. According to a new study from Wakefield Research, "78% of shoppers encounter difficulties that lead to increased frustration and decreased sales." In short, if your customers encounter friction with your ecommerce experience, they'll leave your site for a competitor's.
Yet the answer to increased revenues isn't a "good enough" ecommerce experience; the same study also showed that "68% of online shoppers made unplanned purchases based on tailored product recommendations." Investing in cutting edge personalization and recommendation technology leads to extra sales, and potentially a big impact on your bottom line.
There are many factors to consider when building an ecommerce stack, but here are five important ones to weigh when you're determining what software investments to make.
1. Scale
This might sound simple, but the thing you need to think about is whether the platform you're investing in will scale with your business as it grows. We're not just talking about the number of transactions or product catalog skus a platform will support. Everything from security and reliability to logistics, product, and order complexity needs to grow at the same rate as your business. 
Read this: The multicloud advantage: scalability, reliability, flexibility
If your business has seasonality, that means the cost of running your ecommerce platform should also be able to scale up and down with your needs. With a modern ecommerce cloud-based platform, there's no reason you should pay for resources and storage when your business isn't utilizing them. Platforms that are stuck on fixed-cost data centers tend to be cost-inefficient, silently eroding the margins of your business while doing nothing to help it.
Cloud-based ecommerce platforms, meanwhile, are constantly evolving to meet the needs of a demanding customer base, while aggressively competing to lower prices and deliver increased value. Before you make a change in your ecommerce strategy, or throw more money at an obsolete platform, ask yourself if your platform can truly scale in a way that supports your business's needs.
2. Data-driven Insights
You know what you're selling, you know which combinations are popular, you're targeting your customers based on personalization and making their search results as relevant as possible with search tuning, but, now you need to know, "is it all working?"
Without a platform that can provide insights into real-time customer behavior, your ecommerce business is running in the dark. Rather than play a guessing game about your business, learn from the data your customers willingly provide you — the queries they make in your search bar. Customers are telling you not just what products they want, but when in the year, what time of day, from what part of the world, and all sorts of other attributes that go along with their use of your site. 
Read the ebook: Raising the search bar: Delivering better ecommerce search experiences
In many cases, all this data is locked up and ignored. But great ecommerce platforms can help you unlock and analyze this data with visualizations, reports, analysis, and other insights that the system helps make human-readable — and actionable. For your business to grow, you want and need real-time dashboards leveraging everything you know about your customer base. The best platforms will provide this kind of insight right out of the box.
3. Search tuning and relevancy
Once your ecommerce platform can handle scale and deliver insights, consider whether it's built to for search tuning and optimization. Studies show that conversion rates of customers who use site search are nearly double of those who don't, and that 30% of customers use a search box when one is available. Given that your highest value customers are likely to be using search, it's worth investigating whether you are able to refine search relevancy (both automatically, using ML and AI, and manually, through your ecommerce backend) to show your customer the products that you want them to see.
Think about promoting your house brand, unsold inventory, out-of-season discounts, multi-item coupons, bundles, and all of the other curations you might want to make to steer a customer's purchases. Tuning can be as simple as "if a customer searches for product x, also show them product y" — but, can your ecommerce platform's search engine be configured this way? Search tuning for relevancy is one way that ecommerce businesses are increasing the value of shopping carts and maximizing the value of every customer that comes through their virtual store. 
Additionally, search tuning can be a way to show customers there is a logic behind results – pushing less relevant items down, and increasing the prominence and visibility of common sense order combinations you know your customers are likely to prefer.
4. Search Personalization
Speaking of relevance, there's nothing like personalization to convince customers that your business knows their needs and can serve them. Everything from coupon codes to custom email campaigns to abandoned cart reminders are a function of ecommerce personalization capabilities. Your platform can either deliver this functionality — or not.
Personalization is an incredibly effective way of getting your customers to notice your business. 84% of shoppers say personalization influences their online purchases, according to the Wakefield study. Even if they thought they were just coming for one particular item, a robust personalization strategy can entice your customers to add one more item to their cart. Reminding customers of past purchases, soliciting product reviews, and showing them new products that they might be interested in are all ways that ecommerce personalization can completely change the trajectory of your business. 
Simply put, personalization is relationship building with your customer base, at scale. If you were running a storefront, you'd want your staff to recognize repeat customers, know their tastes and preferences, and make them feel welcome and appreciated. A good personalization strategy can replicate the in-person experience and develop loyalty and affinity among your customer base.
5. Checkout and Purchase Completion
If you've done all the work of marketing, analyzing, tuning, personalizing, and advancing customers through their buyer journey, you've got to close the sale. Otherwise, those efforts are for naught, costing you money. A great ecommerce platform should offer smooth, seamless transactions that give your customers peace of mind and security in completing an online transaction.
With the proliferation of online wallets, stored billing and shipping information, split transactions, and the amount of effort going into making the whole internet a commerce-enabled, transaction-friendly environment, you've got to be sure customers who enter your checkout experience don't walk away before the transaction is complete.
Customers need to feel a sense of security, smoothness, and speed to trust an ecommerce checkout experience. They want to know their personal data is secure, they want the order flow to be clear, and they want transactions to go through quickly, without hiccups that make them worry about whether or not they'll get their goods. 
Great ecommerce platforms do all of these things, along with providing clear information about shipping estimates, links to customer support, FAQs, and other after-sale information. In a physical storefront, a customer isn't dumped on the sidewalk the moment their transaction goes through – they're thanked and have the ability to ask follow-up questions — and browse the store again on the way out.
A great order completion experience turns customers into repeat customers, increasing their value and the impact of your marketing spend. Repeat customers become loyal customers, and loyal customers become advocates. 
And it all starts with making sure that your ecommerce technology stack can support and deliver on these five key capabilities, in order to treat your customers exactly as they are — your business's most valuable asset.

Read this next: Product over Price: The critical role personalization plays in converting online searches to sales