Elastic Security equips analysts to prevent, detect, and respond to threats. The free and open solution delivers SIEM, endpoint security, threat hunting, cloud monitoring, and more.
Experience the fast, scalable Elastic SIEM on Elasticsearch Service.
Try free
Understand best practices when conducting threat hunts with the Elastic guide to threat hunting.
Read now
The Elastic SIEM detection engine automates threat detection, minimizing mean time to detect (MTTD).
View webinar
New
Analyst-driven correlation and behavioral ransomware prevention arrive with Elastic Security 7.12.
"Elastic Security helps us perform the threat detection, continuous monitoring, and incident response functions that we need to effectively protect UC Davis. Performing these tasks using a single UI integrates and streamlines all our security operations workflows. Since the solution is backed by the security community's continuing contributions, we gain the capability to handle the latest attacks."
Broaden Visibility
Elastic makes it simple to search, visualize, and analyze all of your data — cloud, user, endpoint, network, you name it — in just seconds. Hunt and investigate across years of data made accessible by searchable snapshots. With flexible licensing, leverage information from across your ecosystem, no matter its volume, variety, or age.
Automate Prevention and Detection
Avoid damage and loss with environment-wide malware and ransomware prevention. Quickly implement analytics content developed by Elastic and the global security community for protection across MITRE ATT&CK®. Detect complex threats with analyst-driven, cross-index correlation, ML jobs, and technique-based methods.
Minimize Dwell Time
Empower practitioners with an intuitive UI and partner integrations that streamline incident management. Monitor and hunt with visualizations rendering the origin, extent, and timeline of an attack — turning information into insight with analyst-driven correlation. Accelerate response with built-in case management and automated actions.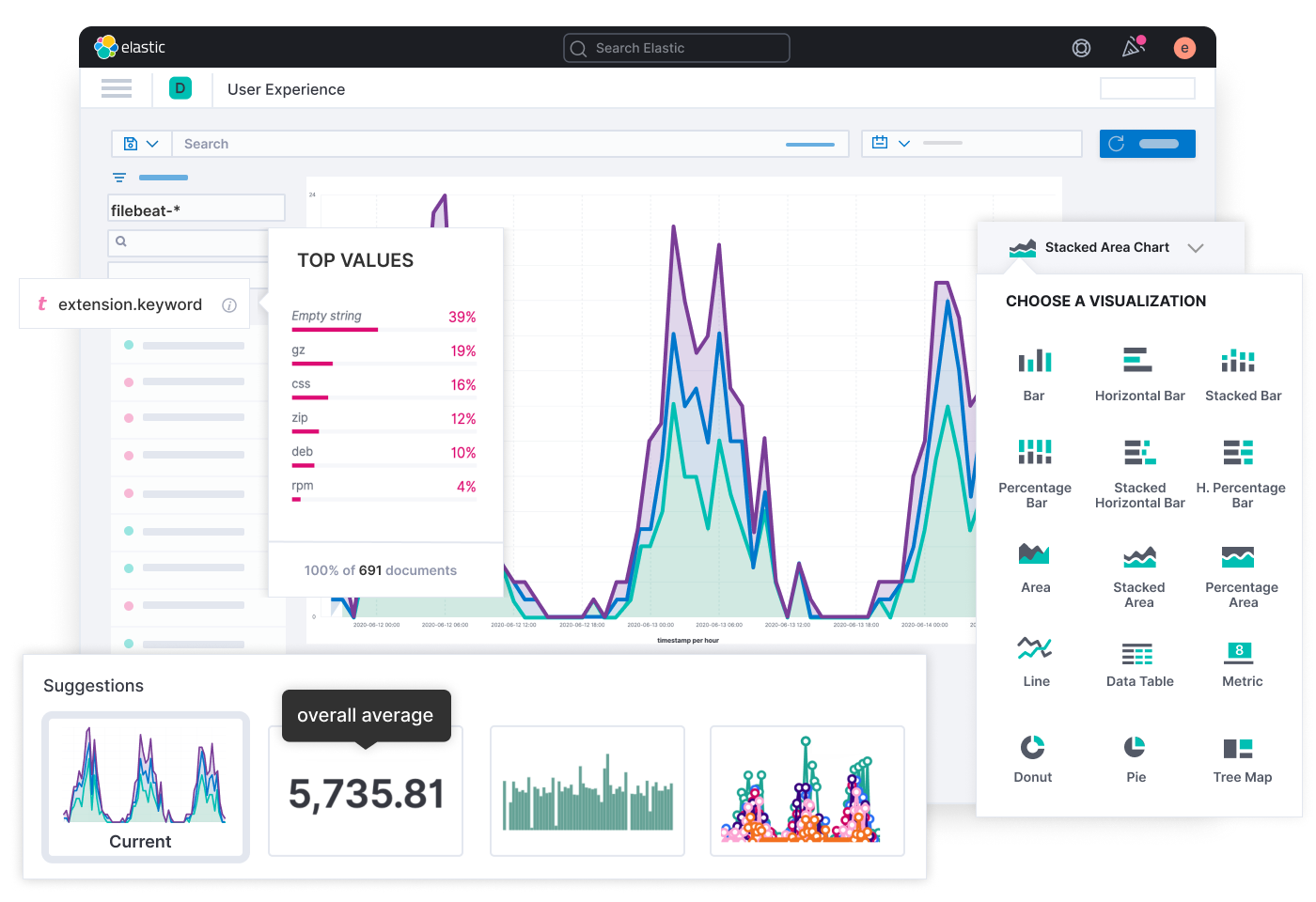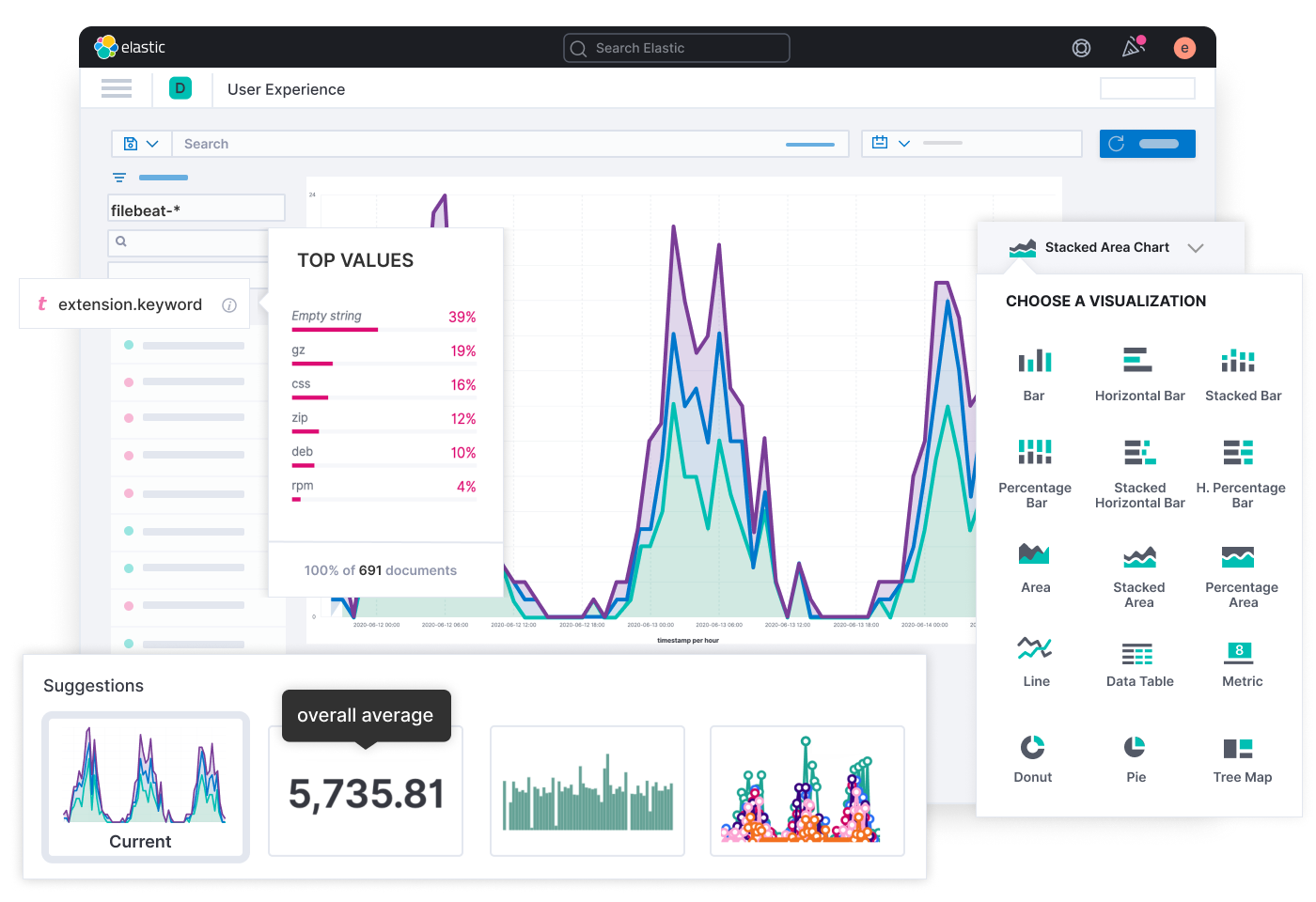 Drag-and-Drop Data Visualization
Create data visualizations aligned with KPIs and workflows using Kibana Lens. Review MTTD/MTTR, ATT&CK coverage, or other security-relevant info. Visualize non-traditional data sources — APM, business analytics, and more — to gain deeper insights and simplify reporting. Build new dashboards with drag-and-drop data fields and smart suggestions for data visualization.
Resource-based pricing
Don't let rigid licensing interfere with your mission. With Elastic, no matter your use case, data volume, or endpoint count, you'll pay only for the server resources you use. The result is predictable pricing and the flexibility to adapt based on your needs.
Detection rules and ML jobs are mapped directly to ATT&CK, enabling security teams to detect and prioritize threats at scale.

Efficient SecOps workflows, built-in case management, and a universe of integrations equip analysts to stop threats cold.
Trusted, used, and loved by