Elastic Enterprise Search 8.2: Relevance controls for Elasticsearch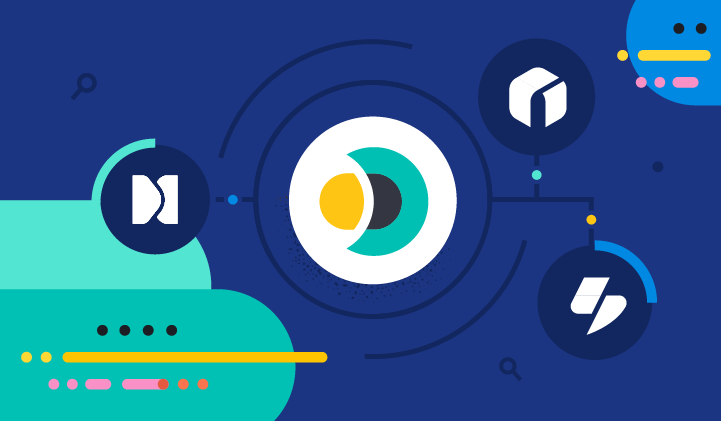 Elastic Enterprise Search 8.2 introduces new ways to ingest, search, and monitor data, giving developers the productivity benefits of using out-of-the-box capabilities along with the power and flexibility inherent in Elastic Stack tools. Operators also gain even more transparency for managing search experiences and observing search performance. For a visual walkthrough of some of the key capabilities in 8.2, check out the latest installment of What's new in Enterprise Search on YouTube.
Elastic 8.2 brings new ways to:
Ingest and search over existing Elasticsearch indices while using prebuilt Enterprise Search tools like relevance tuning and search analytics without moving or migrating data and existing indexing pipelines.
Monitor Enterprise Search logs and metrics on Elastic Cloud to ensure sustained search uptime and reliability over time.
Maintain a comprehensive audit trail of changes with a new set of governance logs, supported by Elastic Observability.
Elastic Enterprise Search 8.2 is available now on Elastic Cloud — the only hosted Elasticsearch offering to include all of the new features in this latest release. You can also download the Elastic Stack and our cloud orchestration products, Elastic Cloud Enterprise and Elastic Cloud for Kubernetes, for a self-managed experience.
Elasticsearch and Enterprise Search now share a common language
Elasticsearch and Enterprise Search unite with Elastic 8.2. With this latest release, developers and operators now benefit from Enterprise Search's automatic analytics collection, visual relevance editor, and simple query language using any existing Elasticsearch index, without the need to migrate data or existing index pipelines.
This means faster deployment of search, more straightforward relevance management over time, and better visibility into end-user search behavior on your application, website, or within your enterprise.
But that's not all — newly introduced support for the Elasticsearch query syntax for all Enterprise Search engines allows you to take it to the next level when your search experience needs extra configurability. Perform advanced aggregations, use different query-time analysis chains, and design complex filtering logic against content originally created via Enterprise Search, without compromising on baseline relevance and analytics collection. See the blog post Elasticsearch Search API: A new way to locate App Search documents for more information on using the API with existing App Search engines.
Keep tabs on your deployment's health on Elastic Cloud
Track all of your metrics and logs data across Elastic — for observability, security, and now enterprise search. Keep search performant, anticipate problems, and take action with Enterprise Search monitoring on Elastic Cloud and audit logging — with both features now generally available.
Set up a monitoring deployment on Elastic Cloud with one click. Audit logs, operations, and log retention, and bring more transparency to search deployments so you can track down who made changes when, address issues, and stay compliant.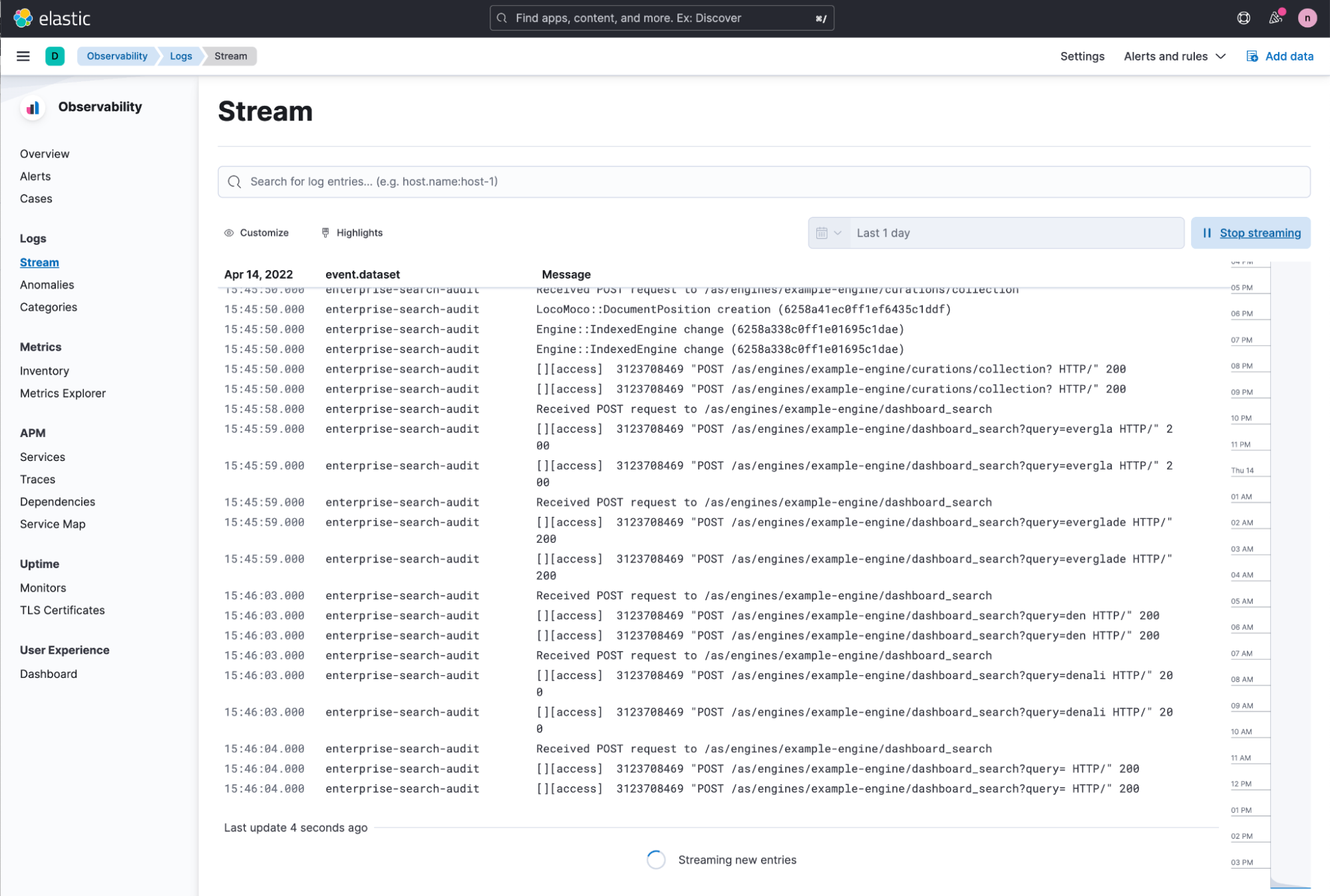 New search experience library for Elasticsearch
Create custom, modern search interfaces for Elasticsearch with Search UI. The new connector integrates directly with any Elasticsearch index and provides prebuilt, open code components such as filtering, faceting, autocomplete, and sorting, making building search experiences faster, even for custom applications or deeply embedded search experiences. All of this is supported by interactive documentation with demos and tutorials to help you along the way. See the blog post Search UI makes building search experiences for Elasticsearch even easier for more information.
Microsoft 365 SharePoint connector packages
Fully customize and deploy SharePoint Online (in beta release) and SharePoint Server (generally available) connector packages using open code libraries on GitHub. Adapt your SharePoint content sources exactly to your team's liking in Enterprise Search and use the repos as templates to easily ingest data beyond the out-of-the-box connectors supported today. Discuss your customization journey in our forum for support and feedback.