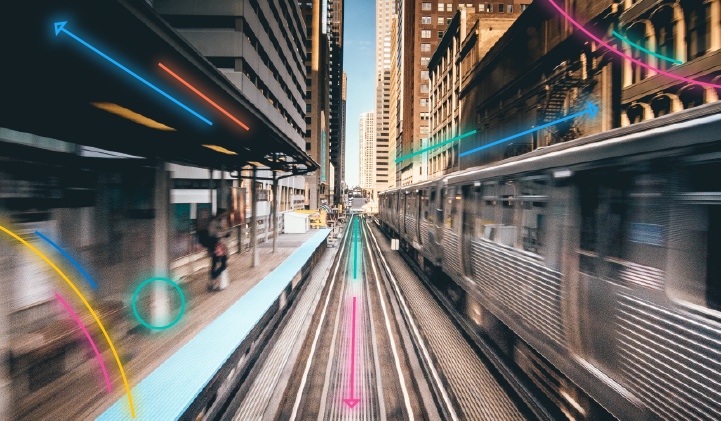 When thinking about holistic end-to-end observability, it can help to start with what you already have. Many government agencies are already strategically ingesting and storing logs — a key component of observability. 
More than a year and a half after the release of M-21-31, US government agencies continue to work through the logging maturity models outlined in the memorandum. One of the key messages in M-21-31 is the need to keep log data actionable for longer time periods to help detect and mitigate hidden attacks and avoid situations like the SolarWinds breach of 2021.
As agencies examine the capabilities of their logging solutions in light of M-21-31, that actionable data is crucial. Compared with other solutions, Elastic Observability offers faster access to historical data. With Elastic Observability, real-time search queries take milliseconds, not seconds, and historical queries take minutes, not hours. Data tiering is available for all observability data, providing greater flexibility in how you store, search, and analyze. 
Other solution providers (such as Splunk) take longer to access historical data. 
Data in Splunk's frozen tier, for example, must be restored before searching, and users may have to wait up to 24 hours for the data to be searchable. While this may be M-21-31 compliant, 24 hours is a long time to wait when sensitive data may be compromised.
Unify logging  + other capabilities like APM
Many agencies are using separate tools for logs, metrics, traces, and security. Not only does this burden your team that's probably already strapped for time, but it also leads to siloed data. When your data is stored and analyzed using different tools, there's a much greater likelihood that data can fall through the cracks and potentially lead to an undetected breach or slower mean time to remediation. 
A unified, full-suite observability platform can deliver application and infrastructure log analytics, application performance monitoring (APM), infrastructure monitoring, and more, all in one central tool. Many observability solutions tout themselves as offering integrated solutions but require the purchase of multiple products in order to get the functionality listed above. Elastic Observability offers true end-to-end integration with a single SKU and transparent pricing model.
Go further with end-to-end observability and AIOps
Unlike traditional monitoring tools, an observability solution provides true end-to-end visibility, plus the ability to make sense of that data and take action on it. Instead of having multiple tools, you can use a single solution to house and analyze all your data, ensuring that nothing falls through the cracks and leads to a SolarWinds-type situation. 
And as many government agencies move to the cloud, the complexity of their IT environments increases — specifically the need to see across both on-prem and cloud applications and systems. A unified observability solution can bridge that gap and provide holistic visibility, whether you're in the cloud or on the ground (or somewhere in between).
On top of this holistic view, observability solutions can provide artificial intelligence (AI) and machine learning (ML) capabilities to help you automate data analysis, detect anomaly patterns, and perform root cause analysis. Ideally, you'd want an observability solution — like Elastic's — that has out-of-the box ML and AI capabilities that don't require your team to learn a separate coding language. That way, anyone on your team can access the data they need to make decisions and gain insights.
Did you know? Elastic Observability was recently named a "Strong Performer" in the Forrester Wave: Artificial Intelligence for IT Operations (AIOps). 

To learn more about logging and observability for public sector, listen to the on-demand webinar "5 ways to maximize your mission-critical logging data."