Elastic continues to innovate and grow through AWS partnership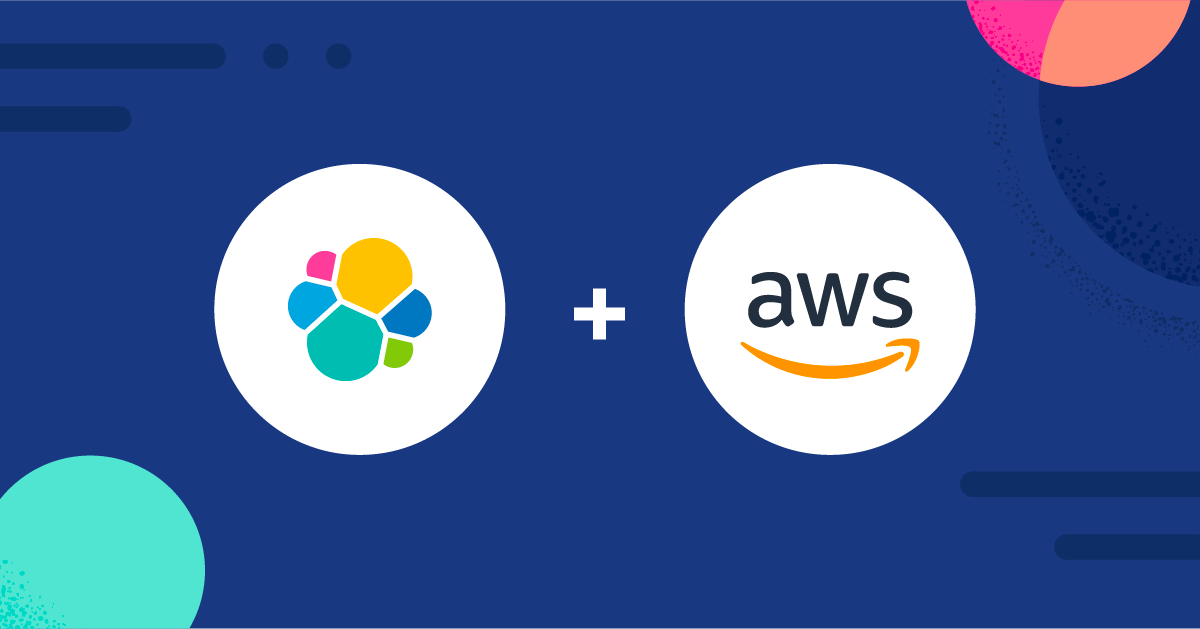 Despite diverse economic headwinds, cloud growth continues across the globe. As more and more organizations find value in migrating key workloads to the cloud, Elastic is eager to support them. In fact, we've taken another significant step toward enabling organizations around the world to advance their cloud adoption journey with Elastic Cloud on AWS.
Building momentum together
Our partnership momentum with AWS continues to grow. Elastic is pleased to announce that we've signed a new three-year global strategic collaboration agreement (SCA) with AWS. This will allow our joint customers to benefit even more from our mutual investments in technology innovation.
Curious about what's new with Elastic and AWS?
While we've been collaborating on this new agreement, we haven't been just sitting around. We've been working on a number of other areas to help customers do even more to accelerate the results that matter.
Check out the list below for highlights since our last major update.

AWS Security ISV Competency Partner:

Partners with the Security Competency have deep technical expertise with security in AWS and proven customer success securing the cloud journey with their software and services offerings. In collaboration with AWS, Elastic recently achieved this designation. Learn more

here

.

Cloud Security Capabilities for AWS:

Elastic delivers a comprehensive security analytics solution that includes complete Cloud Native Application Protection for AWS. Get more info

here

.

Elastic APM for AWS Lambda:

The Elastic application performance monitoring (APM) solution for AWS Lambda functions provides performance monitoring, error monitoring, and topology views showing dependencies within the distributed microservices architecture. Additionally, the APM agent provides auto-instrumentation of traces, transactions, and spans out of the box. Read more

here

.

Amazon Kinesis Data Firehose Integration:

Elastic supports Amazon Kinesis Data Firehose streaming data delivery. With this integration, AWS users have an easier way to ingest streaming data to Elastic and consume the Elastic Stack (ELK Stack) solutions for enterprise search, observability, and security without having to manage applications or write code. Find out more

here

.

AWS Marketplace Vendor Insights:

Vendor Insights streamlines third-party software risk assessments for both buyers and sellers. Learn more

here

.

AWS Lambda Service Ready:

Elastic is recognized as a Lambda Service Ready Partner with a deep understanding of serverless software solutions.

Amazon Linux 2023 Service Ready:

As an AWS partner in the AWS Service Ready Program, this achievement certifies Elastic has completed a thorough technical validation for sound architecture and software quality assurance. Elastic Stack now runs as a qualified package on Amazon Linux 2023. Read more

here

.

Simplified AWS Marketplace onboarding:

Accelerates onboarding, allowing setup of Elastic in just a few clicks, and includes AWS CloudFormation to simplify data collection from AWS environments. Find out more

here

.

Elastic and AWS Serverless Application Repository (SAR):

Speeds time to actionable insights with frictionless log ingestion from Amazon S3. Get more information

here

.
Start a free trial today
Interested in checking it out how you can accelerate results that matter? Start your own 7-day free trial by signing up via AWS Marketplace and quickly spin up a deployment in minutes on any of the Elastic Cloud regions on AWS around the world. Your AWS Marketplace purchase of Elastic will be included in your monthly consolidated billing statement and will draw against your committed spend with AWS.
The release and timing of any features or functionality described in this post remain at Elastic's sole discretion. Any features or functionality not currently available may not be delivered on time or at all.