Amazon Linux 2023 — Flexibility to deploy the Elastic Stack wherever you need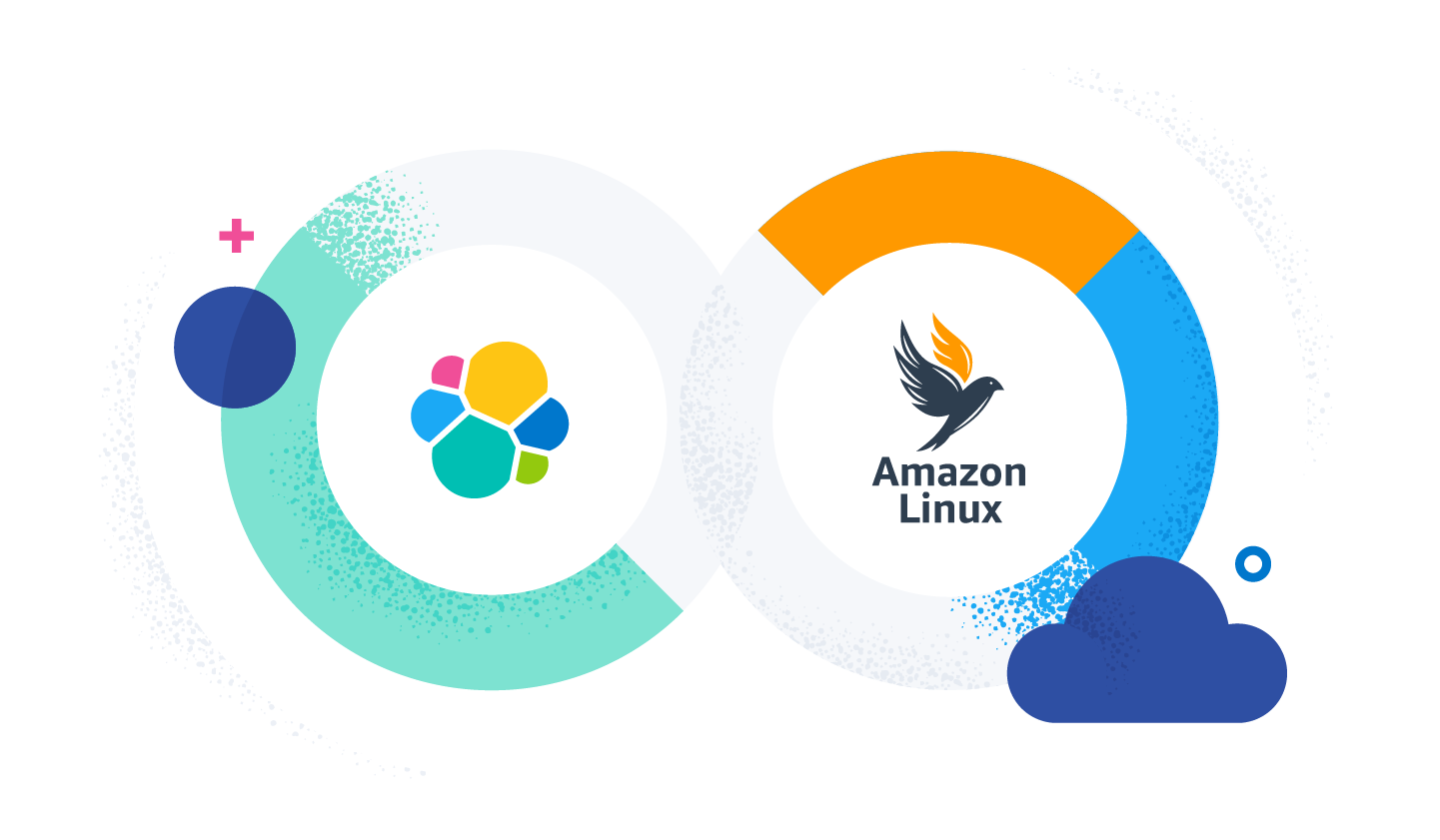 Elastic is pleased to announce our AWS Service Validation for Amazon Linux 2023 for the Elastic Stack! Customers can now deploy Elasticsearch, Kibana, Logstash, and the Elastic Agent on Amazon Linux 2023 and benefit from its reliability and stability. 
As an AWS partner in the AWS Service Ready Program, this achievement certifies we've passed a thorough technical validation for sound architecture and software quality assurance. Now, you can run your Elastic Stack as a qualified package on Amazon Linux 2023. 
This announcement underlines our continued innovation momentum with our partner, AWS, and ensures you're able to run your self-managed Elastic Stack on whatever operating system suits your needs. 
We already offer 19 Elastic Cloud regions on AWS around the world. But for customers who want to use the Elastic Stack in their own environments or in regions where we don't yet offer Elastic Cloud today, this validation provides you with another flexible technology option.
Enjoy the flexibility you need with Elastic
Elastic supports a number of platform and software configurations with our Elastic Stack. Now, Amazon Linux 2023 joins prior versions of Amazon Linux as the latest operating system to be included in this comprehensive list. Manage your Elastic Stack with the flexibility and support you need to put your data to work.
Enhance reliability with Amazon Linux 2023
Amazon Linux 2023 (AL2023) is the next generation of Amazon Linux, ideal for general purpose workloads on AWS. As the modern version of Linux, it's designed to meet the security, stability, and productivity needs of enterprise environments while giving you timely access to new tools and features.
AL2023 enhances the proven reliability of Amazon Linux, adding a predictable release cadence, long-term support, better security, and faster access to innovations, while maintaining the no-cost licensing, AWS service integrations, and single-vendor support experience.
Benefit from Elastic's AWS Service Validations
To qualify for AWS Service Validation, partners must run quality assurance and security tests on their software and provide support for their products on Amazon Linux.

The Amazon Linux Ready Product validation is the latest in Elastic's AWS Service Validations. Elastic has been a lead partner for AWS Graviton Ready Product, Amazon Lambda Ready Product, and AWS PrivateLink Ready Product.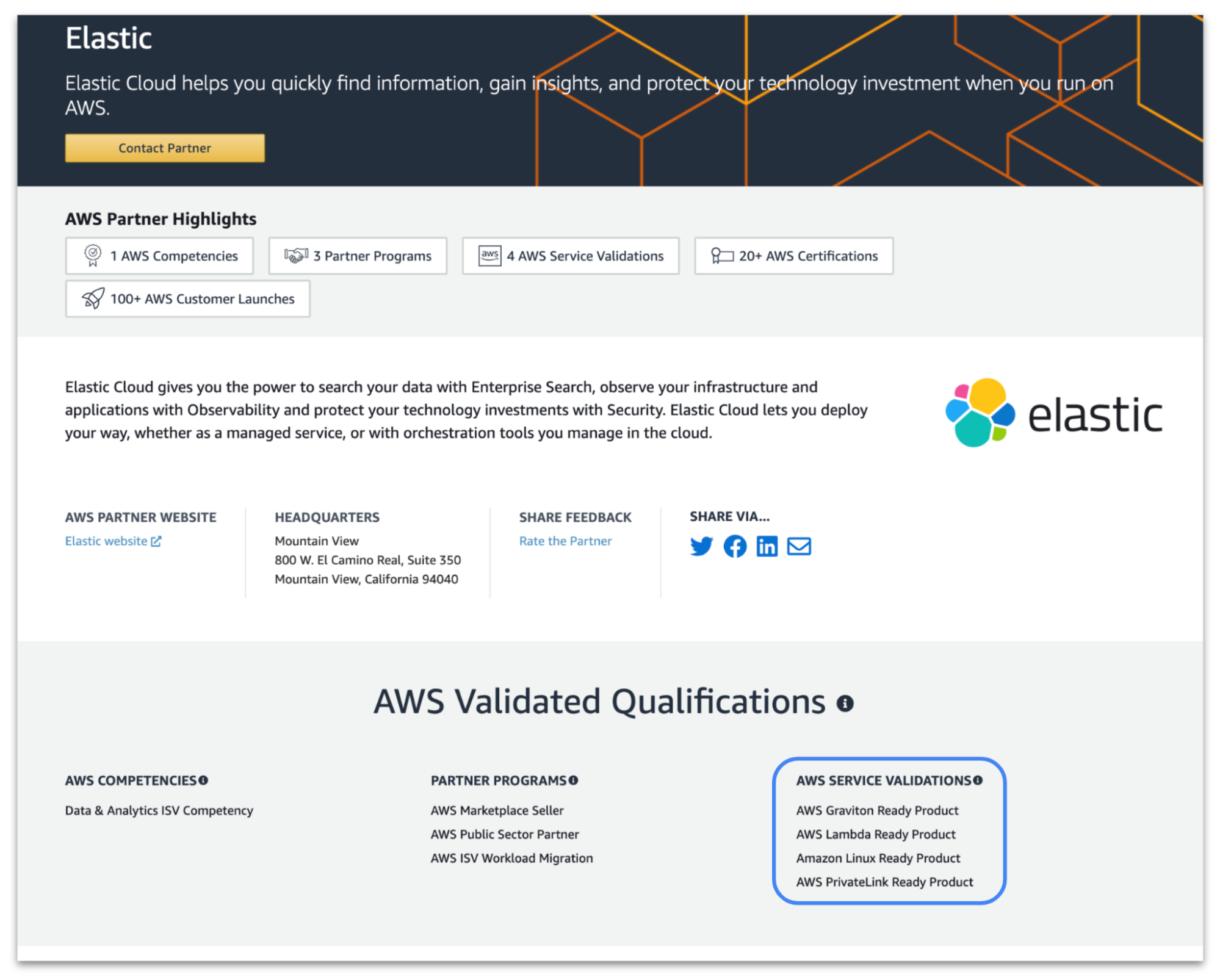 This is one more indication of our growing partnership with AWS across integrated workflows, programs, competencies, and data integrations.
Take advantage of AL2023 features
Using validated products from Amazon Linux Ready Partners like Elastic gives you the benefit of running your preferred applications on Amazon Linux with long-term support and optimized performance for Amazon EC2 and other AWS services.
AL2023 locks to a specific version of the Amazon Linux package repository, giving you control over how and when you absorb updates. It also provides the ability to get frequent updates and comes with features to help you meet your compliance needs. 
With frequent and predictable release cycles, you'll have faster access to innovations and updates from AWS and the open source ecosystem while maintaining visibility and control. Quarterly minor version updates will provide you with security updates, bug fixes, and new features in addition to a new Amazon Linux major version every two years.
Additionally, you can improve your security posture and ensure compliance with common industry standards. New security options include SELinux, kernel live-patching (x86- 64 and ARM), OpenSSL 3.0, and revised cryptographic policies. Major applications within AL2023 come with preconfigured SELinux policies and preconfigured security policies.
AL2023 also gives you the stability you need to manage long project lifecycles. A new major version of Amazon Linux will be released every two years and includes five years of long-term support, with each release consisting of standard support (2 years) and maintenance (3 years).
Learn how to get started with Amazon Linux 2023.
Deploy anywhere, worldwide and get started with a free trial in AWS Marketplace today
Ready to transform endless amounts of data into endless possibilities? Start your own 7-day free trial by signing up via AWS Marketplace and quickly spin up a deployment in minutes on any of the Elastic Cloud regions on AWS around the world. Your AWS Marketplace purchase of Elastic will be included in your monthly consolidated billing statement and will draw against your Enterprise Discount Program (EDP) purchase commitment. 

The release and timing of any features or functionality described in this post remain at Elastic's sole discretion. Any features or functionality not currently available may not be delivered on time or at all.