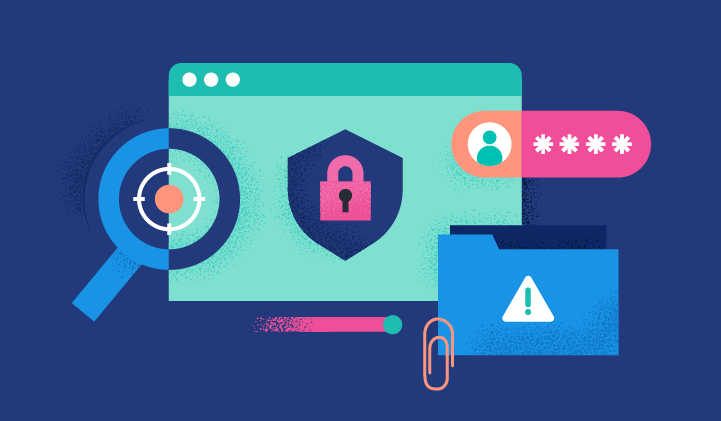 Cloud-based SIEM, long a forward-looking topic, is here and now. In fact, advanced organizations will spend 27% more on cloud cybersecurity as a percentage of IT spending in 2022 vs. 2021 as they expand their use of cloud providers, services, and integrations with other technologies.
There are a myriad of benefits to conducting security operations on a cloud-based platform. In this post, we'll cover a few of the benefits that users of Elastic Security for Cloud are experiencing, and how you can take advantage of an Elastic Cloud deployment yourself.
Scalability
One of the leading advantages of cloud-deployed Elastic is the ability to scale easily and efficiently with your workload. Whether you're operating a small-scale test cluster, or instantaneously deploying a large fleet of Elastic Security for Endpoint across a large number of servers, we've got you covered. We offer advanced tuning preferences for those looking to enhance their experience, or, for those getting started, autoscale capabilities that let you avoid any hassle.
Openness
When it comes to operating in the open, Elastic stands out from the rest. Our core philosophy has always been one of openness, but we've recently extended our commitment to open security via a series of initiatives. We're providing industry leaders who use our technology stack with detailed information about how our platform defends, operates, and prevents active threats.
A recent post from the Elastic team shares the details around our commitment to open security. This, of course, also extends to our cloud and on-premise deployment offerings.
Easy maintenance
New forms of malware and vulnerabilities are being discovered by the hour. Manually conducting timely updates in a self-deployed environment is oftentimes unrealistic. With Elastic Security for Cloud, we apply OS updates and security patches in the background — removing the hassle of stack maintenance — and provide clear communications with our customers regarding how we're resolving and responding to threats.
Elastic maintains a close eye on each Cloud deployment, extending your ability to defend your own systems without the hands-on approach of deploying your own Elastic stack.
Integrations
Whether you deploy on Google Cloud Platform, Microsoft Azure, or AWS, you'll find a marketplace filled with tools and solutions that will readily integrate with Elastic Security. This, along with our extensive native platform integrations, provides a huge advantage for getting critical security data from hosts and cloud providers into the stack for analysis.
The cloud-native advantage
Cloud-managed systems continue to provide greater results and faster time to value for teams looking to rapidly solve security challenges in their organizations. Leveraging a cloud-first approach simplifies the architecture of many security architectural designs, reducing risk overall and increasing efficiency as your organization scales.
Getting started with cloud
For a further overview, check out the benefits of a managed Elastic offering.
If you're new to Elastic Security, you can get started with a free 14-day trial of Elastic Cloud and reference our Quick Start guides (bite-sized training videos to get you started quickly) or our free fundamentals training courses to get up and running.