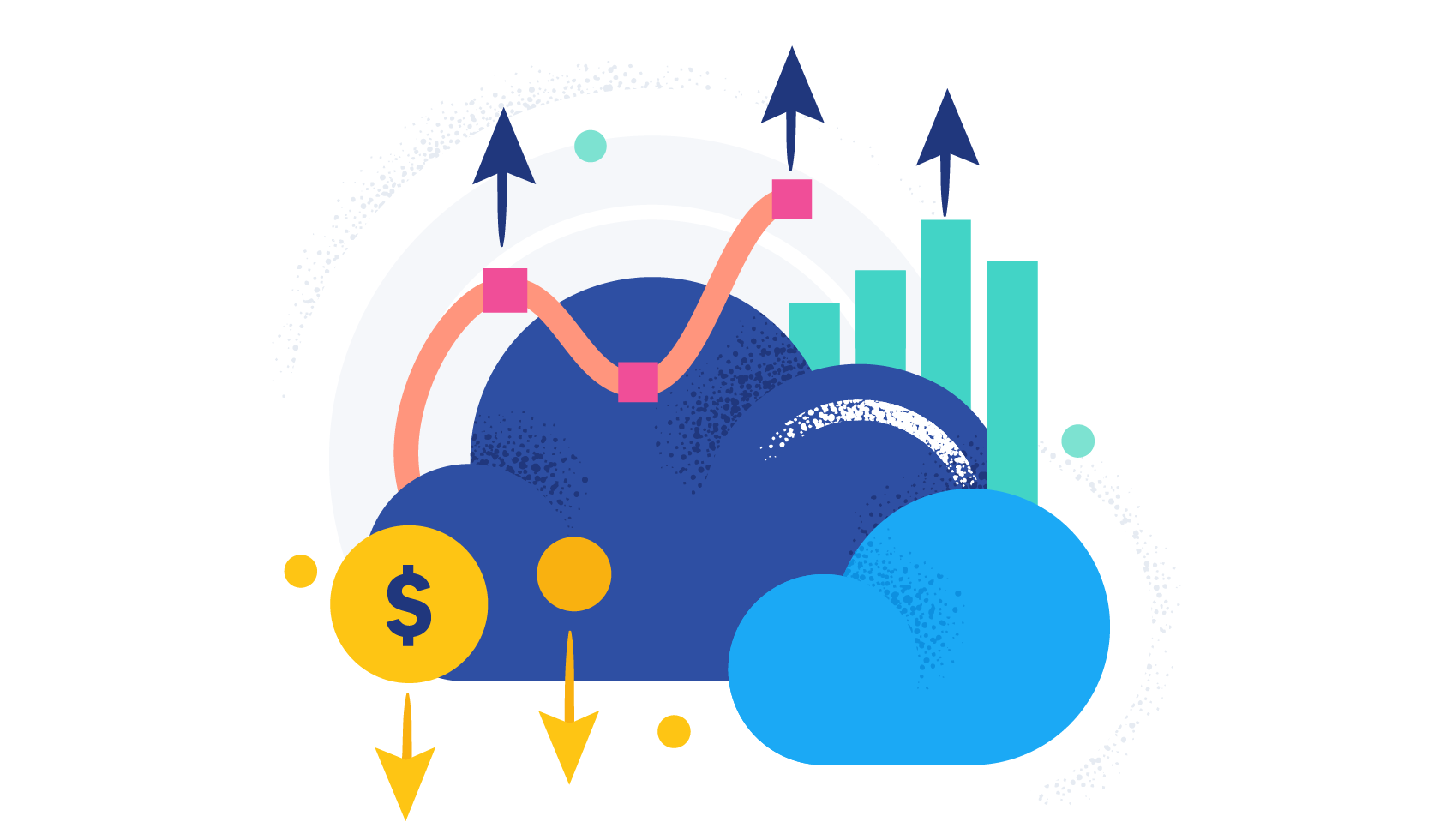 Elastic customers have seen a 5% revenue improvement within three years, among other benefits. 
How? Using Elasticsearch, developers can ingest and connect various data sources to provide their companies, employees, customers, and/or public access to information and tune results for faster, more precise answers. Elasticsearch AI/ML powered search is designed to maximize performance and compute resources to deliver applications that can scale as businesses grow. Improving customer and employee experiences with search applications can allow organizations to reap profitability and productivity gains. 
Elastic recently commissioned Forrester to conduct a Total Economic Impact (TEI) study of Elasticsearch in order to help budgetary decision-makers fully understand the impact of partnering with Elastic to optimize their business. The TEI examines the return on investment organizations realized by deploying Elasticsearch to expand their existing solutions and develop new ones. 
The study showcases the value that Elastic customers are achieving and provides guidance to help you consider the costs, benefits, risks, flexibility and business impact Elasticsearch can bring to every data driven organization. 
Key results
The TEI study examines how Elastic customers have benefited from using Elasticsearch. Key results from this investment include:
5% revenue improvement by year three

90% productivity improvement in IT labor savings

25% reduction in licensing costs

293% ROI 

$16 million in quantified benefits across five different benefit value categories

More than $12 million in net benefits (after costs) across those same benefit categories

Less than a six-month payback period of the initial investment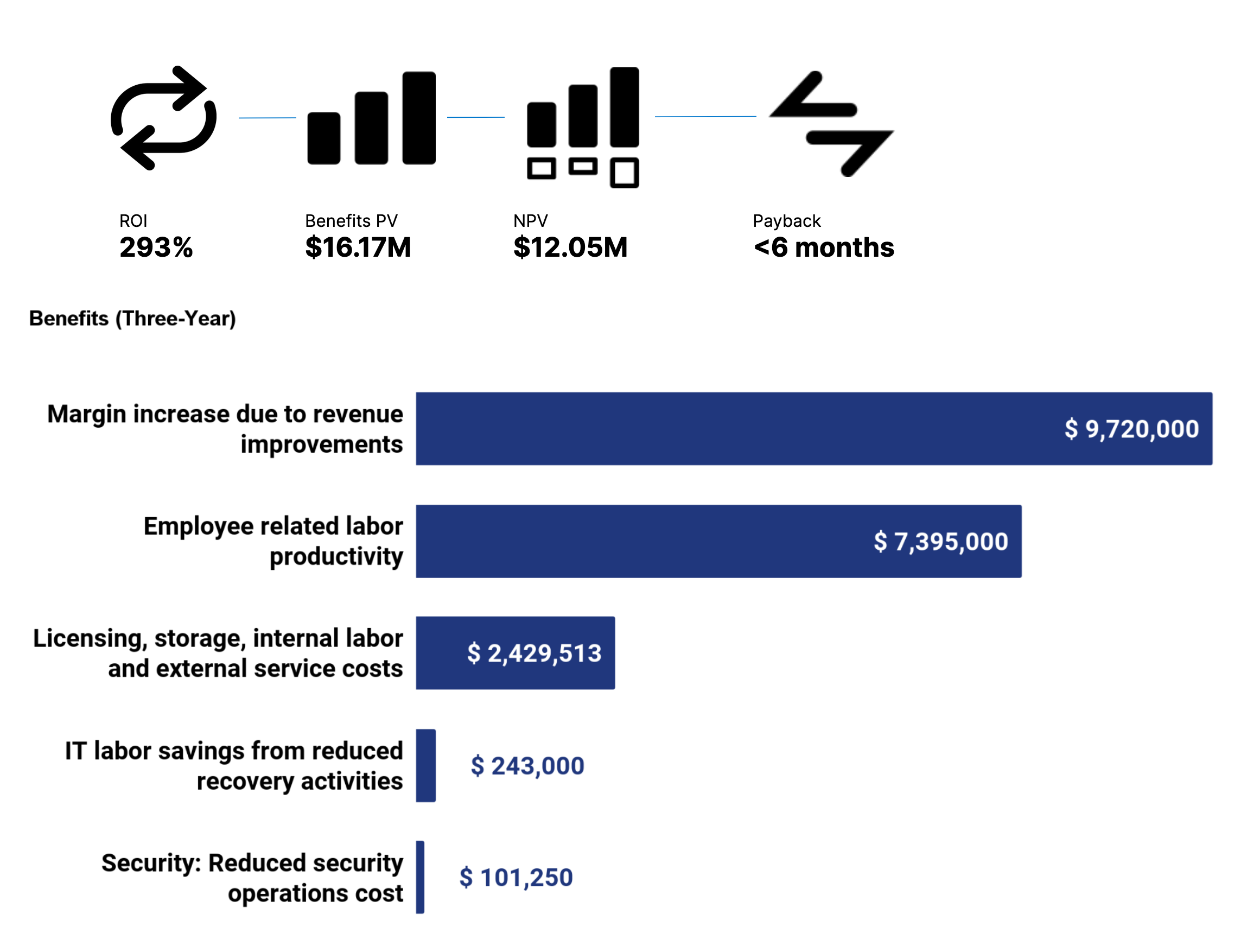 Customers' interviews noted that before using Elasticsearch, their organizations had issues with response times, user scalability, data source scalability, stability, functionality, and flexibility. Failure to resolve the previous performance and capabilities led to high costs.
After investing in Elasticsearch, customers could easily expand and enhance their existing solutions, adding new users and solutions seamlessly. Because of this, customers saw increased revenue from search-assisted solutions, cost reductions, improved labor productivity, and reduced search team turnover. 
Increasing profitability
The study revealed that organizations saw revenue improvements for direct revenue generation solutions by improving customer satisfaction and search capabilities for internal sales assistance.
Boosting employee labor productivity
In addition, employees in various roles were more productive using solutions with Elasticsearch internally due to speed in obtaining results, increased breadth of information from data consolidation, and built-in analytics, resulting in front-line workers saving two hours per month.
With our prior solution a developer error could lock up a database for hours, [which would bring] down the whole application. With [Elasticsearch], only a fraction of the application would be affected, and one developer would fix it in 30 minutes.
Learn how Elastic can improve your organization
The study contains numerous quotes and details about additional business value uncovered with Elasticsearch. Read the full study to get a deeper understanding of all benefits our customers have achieved. In addition, Elastic asked Forrester to provide a spotlight into the impact of Elasticsearch on development teams. Read this focused study to learn more about the results developers have experienced working with Elasticsearch. 
Elevate search with AI
In addition to the benefits identified by Forrester, Elasticsearch continues to empower organizations to build new search experiences that bring value to organizations. Recently, Elastic announced the Elasticsearch Relevance Engine™ (ESRE), which allows customers to bring a new wave of AI innovation to the forefront of their business. The Elasticsearch Relevance Engine combines the best of machine learning with Elasticsearch to give developers the ability to integrate with large language models (LLMs) like ChatGPT. Learn how Elastic can bring the power of AI innovation to your business.