As work from home has ballooned in 2020, virtual methods for communicating with colleagues have become more critical than ever. Same goes for all the useful productivity and collaboration tools at our disposal. The emerging downside is the difficulty of finding needed information among so many tools. Compounding the problem is the tendency for info to get siloed off by department. With Elastic Workplace Search, you get a single unified tool for searching across all these disparate sources of information. And in our recent 7.9 release, we've added a prebuilt connector for Gmail, which adds to our growing list of content source integrations. Now you can scour the vast expanse of your private Gmail messages alongside all your other oft-used sources of information — Google Suite, Microsoft 365, GitHub, Salesforce, and Confluence, to name a few.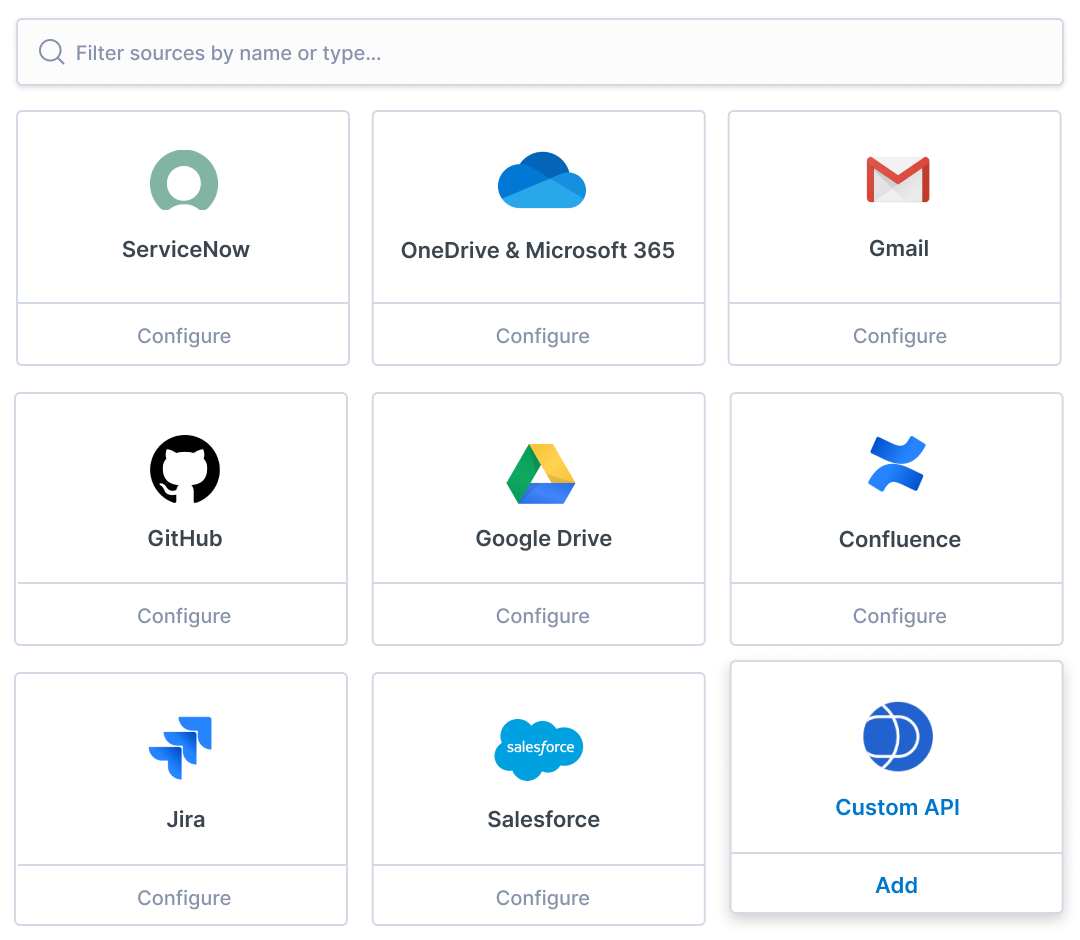 Most Workplace Search content sources are ingested, and that indexed data is used to conduct searches and rank results. With the Gmail connector, however, Workplace Search federates the search to the user's private Gmail account. That is, it queries Google's servers on your behalf. But the results from your search query appear with unified relevance within Workplace Search. That means the top hits from your Gmail messages are surfaced right along with the most-relevant results from your other connected content sources. Also, there's no delay in Gmail content availability; any new messages are searchable via Workplace Search immediately. Nifty, yes? No more wasted time and energy trying to remember where a piece of info was (email? wiki? spreadsheet? someplace else?) — so you don't need to hop among a bunch of apps issuing separate searches. With Workplace Search, you simply issue a single search request, with all the modern search conveniences built in, such as autocomplete, typo tolerance, automatic keyword extraction, and robust filtering options.
Connecting Gmail to Workplace Search
Remote sources like Gmail are private sources. Once an admin has configured the connector, each individual member may add it as a unique source and use their personal credentials to view content, which is visible only to them.

The connector's search includes Gmail ID, file metadata, excerpt, sender, recipient, and timestamps.
For any other sources of data you'd like to connect, you can use our numerous content source integrations with popular tools, or use the Custom Source API for everything else. All sources enjoy the same automatic filtering at query time, source prioritization, and customizable display of results.
Tailoring results with content prioritization
Relevance is pretuned right out of the box, and you can further enhance it by prioritizing results for each of your teams. Maybe your marketing team places a higher value on Gmail, Google Drive, and Confluence results, while engineering may prefer GitHub and Jira results. The tuning process is simple. You don't need IT involvement, lines of code, or even any downtime. Admins can nudge a few sliders to place greater importance on the content sources that different teams value most, and then watch the results update automatically.
Getting started
Make the most of the substantial investment you've made in Gmail — and all your other content sources — with a search experience your teams deserve. You can get started with Workplace Search for
free with a 14-day trial of Elastic Cloud
(or via free
download
if you'd rather self-manage). You can also check out our free training offering:
Workplace Search Quick Start guide
.