Jira has long been a popular issue tracking tool for development teams, but its scope has broadened quite a bit over the years, and it has bloomed into a more well-rounded project management tool as well. It's used widely by agile teams to plan, track, and release software, along with numerous other cloud (and traditional self-managed) productivity tools. But with the explosion in quantity of these high-quality tools, finding the right information across this wide variety of data sources can be a challenge, to say the least. Enter Elastic Workplace Search — a single, unified search experience that helps your teams search across all these sources of content so critical to their everyday tasks. And given the added challenges of increased work-from-home, making information both accessible and easy to find has become more important than ever.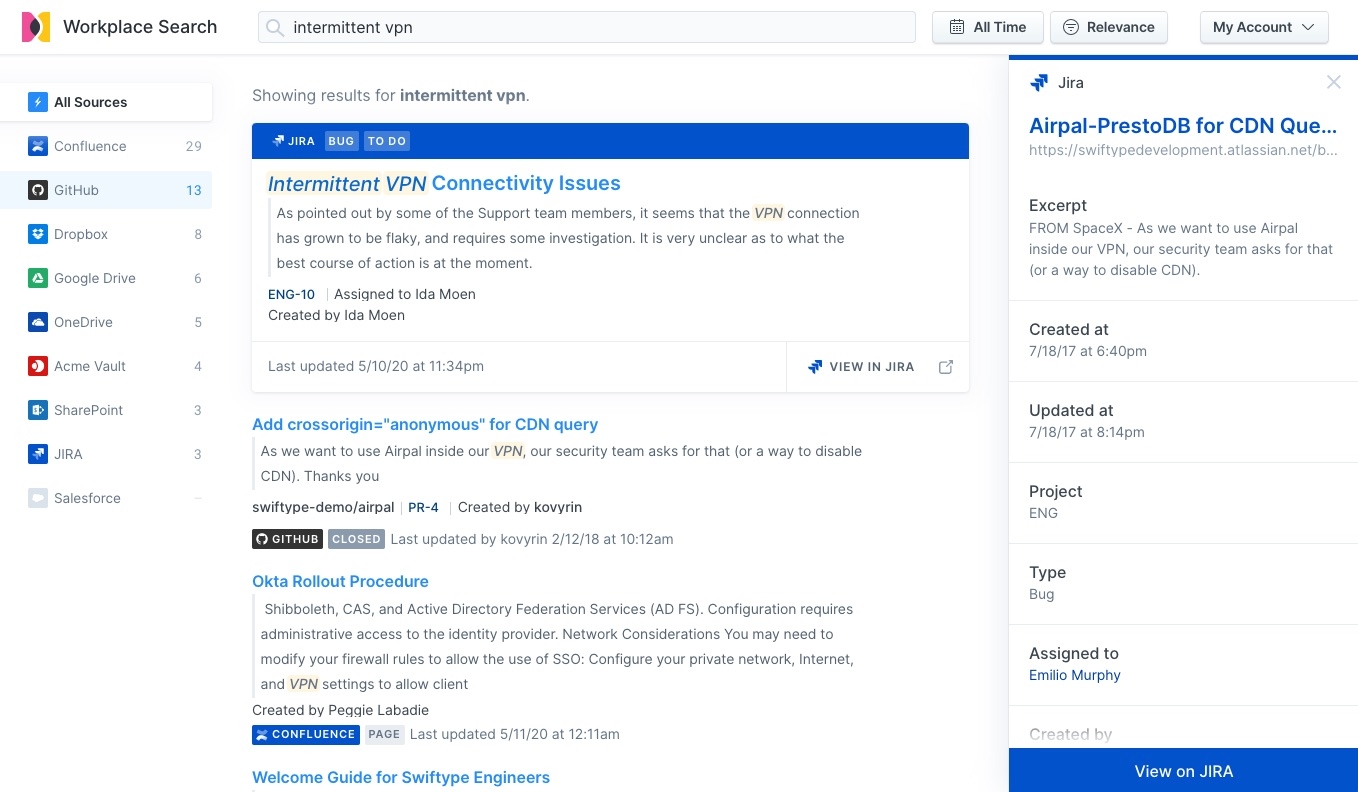 Let's say you also use GitHub as an integral part of your software development builds and workflows, and maybe Atlassian's Confluence as an internal wiki for documenting processes. Each has a ready-made connector in Workplace Search, which enables easy indexing of all that content. So in one singular set of search results, you can see Jira issues alongside important materials from other sources, such as related PRs in GitHub, complementary wiki pages in Confluence, and crucial Google G Suite docs such as project briefs or tracking spreadsheets. Because all this info has a nagging tendency to get siloed off, making it easily searchable can drive real productivity gains. Teams can spend a lot less time searching for scattered information — with a lot less frustration — and more time planning, collaborating, building, and executing.
Connecting Jira Cloud / Jira Server
With the Elastic Workplace Search Jira connector, you can make connections with clicks rather than code — right out of the box.
Workplace Search connectors are available for both Jira Cloud and Jira Server, and they automatically capture, sync, and index the following items:
Epics: Including ID, content, type, and timestamps
Projects: Including ID, content, type, slug, and timestamps
Issues: Including ID, content, status, priority, comments, project, slug, collaborators, and timestamps
Attachments: Including ID, size, type, comments, project, collaborators, and timestamps
Connecting Jira to your Elastic Workplace Search environment is as simple as configuring the Jira connector and then connecting a Jira instance to your organization.
Making it personal
It's also just as easy to customize the relevance of the different content sources for different groups and roles. With simple sliders, you can dial up the relevance for the sources your teams use most frequently, so a higher priority on Jira and GitHub for your engineering teams, for example, and maybe greater preference for Google Drive and Salesforce for your marketing teams. Because of the simplicity of source prioritization, you can fine-tune as frequently as you'd like and quickly see the returns of improved relevance.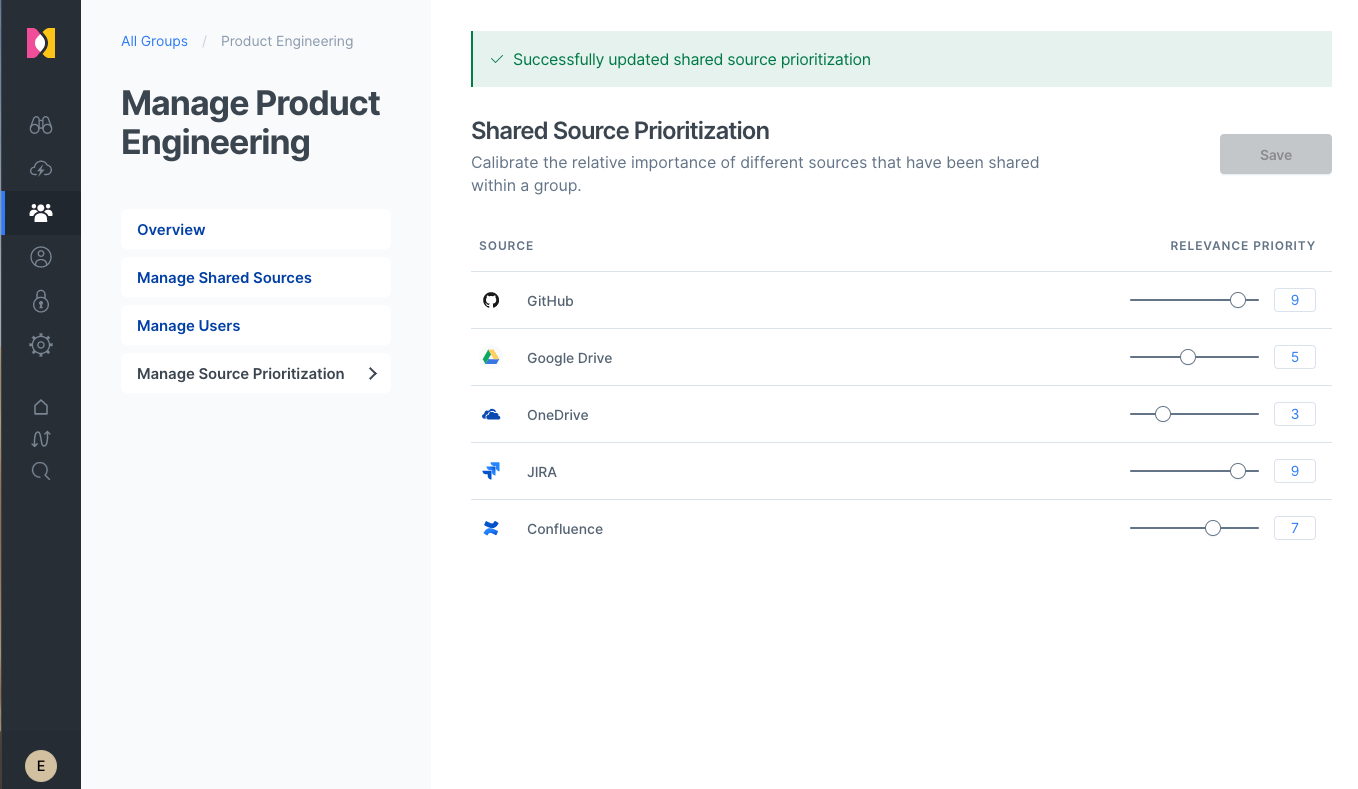 Getting started
Maximize the investment you've made in Jira — and all your other content sources — with a search experience your teams deserve. To get underway, you can start a free trial, and then check out our step-by-step guides for connecting popular sources to Workplace Search. And if you'd like to learn a little more about Workplace Search first, check out our introductory webinar.