Elastic announces 2021 Elastic Excellence Awards winners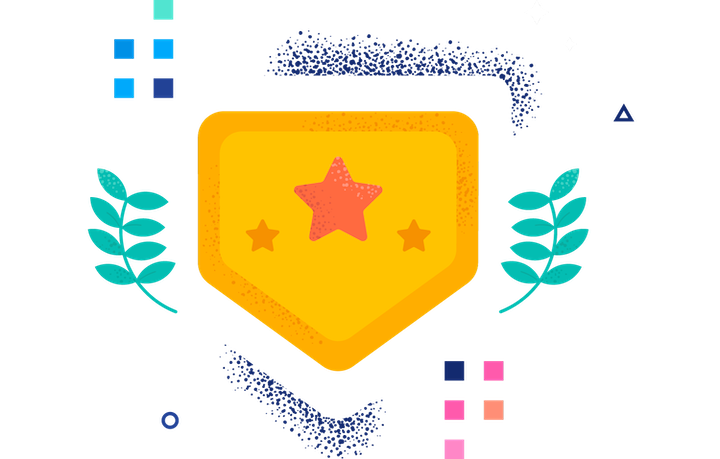 Every day we are inspired by the work of the Elastic Community. Whether it's helping improve societies through philanthropic pursuits, transforming the way business gets done, or innovating on technology in ways previously unimagined, our community is solving complex problems while making companies and the world a better place.
The Elastic Excellence Awards are one way we acknowledge our amazing community and the work they do, and we're excited to announce the 2021 winners!
Cause Award
Recognizing use cases addressing social and humanitarian challenges for the betterment of the world.
Winner
UK-based Archipelagos makes climate-pollution intelligence freely available and open source to enable citizens, governments, academia, and industry to rapidly search and visualize climate change and air pollution data in a single cohesive tool known as gasX. This winning entry for the Cause Award enables complex visualizations from orbit to neighborhoods — highlighting point sources of pollution and greenhouse gas emissions powered by Elastic.
Honorees: MindSpot, MQ Health, Macquarie University, and Oak Ridge National Laboratory
Business Transformation Award
Recognizing organizations creating measurable, company-wide added value with one of the three Elastic solutions: Enterprise Search, Observability, and Security.
Enterprise Search winners
Digital transformation consultancy Kin + Carta Europe and global law firm Linklaters jointly produced a 10-times faster search experience and an improved handling of multilingual documents housed in Linklaters' One Legal Se@rch application with Elastic Cloud Enterprise. This winning entry for business transformation in the Enterprise Search category increased scalability while reducing server footprint by 67% for Linklaters' essential search tool that provides their lawyers with the resources they need for legal research.
Observability winner
FURUNO, a Japan-based Marine electronics maker, embraces Elasticsearch Service on Elastic Cloud, in addition to Elastic Maps to plot locations of vessels equipped with FURUNO gear. This winning entry for business transformation in the Observability category pinpoints sources of network performance in minutes versus days to keep Furuno's clients connected at sea.
Security winner
Virginia-based global consultancy and digital services provider ICF brings the full breadth of digital transformation capabilities, combining deep domain expertise, technology platforms like Elastic, and new digital ways of working to accelerate mission outcomes. ICF's cyber team developed and operates a custom analytics platform for the U.S. military capable of ingesting, searching and analyzing terabytes of data a day to foster greater visibility and security across a myriad of disparate networks. This winning entry for the business transformation in the Security category has enabled analysts to identify true anomalies and threat hunt — including insider threats — faster and more effectively. Elastic's cognitive search platform serves as a core set of baseline technologies and is a key enabler to our approach to digital transformation and digital practices.
Solve with Search Award
Recognizing organizations producing relevant data insights inspiring strategic, results-driven action.
Winner
The Maryland Innovation and Security Institute (MISI) is a non-profit organization working with departments and agencies of the United States to support innovation in the defense sector.

The MISI Security Operations Center provides continuous monitoring for small and medium sized businesses in the defense industrial base. This winning entry for the Solve with Search Award produces relevant data insights, inspiring strategic results-driven action powered by Elastic SIEM. In addition, the MISI Academy focuses on recruiting young women and minorities that are underrepresented in the fields of STEM and cybersecurity. Elastic's technology and MISI's ability to leverage Elastic Cloud have been essential in MISI's mission to educate, train, and prepare students for employment and to sharpen the skills of their Department of Defense partners.
Honorees: Quorum Software and Deloitte
Innovation Award
Recognizing organizations reimagining the way problems are approached and tackling challenges head on to innovate and achieve success.
Winner
The US Army Corps of Engineers Navigation R&D Program maintains the nationwide marine transportation system of coastal ports, waterways, and inland rivers as part of its federal mission.
The Army's Integrated Navigation Analysis and Visualization Platform was the winning Innovation Award entry. Bolstered by Elastic, the project helped reimagine a strategy to successfully ensure a cost-effective maintenance plan for the $1.5 billion in taxpayer money allocated annually to maintain coastal ports and inland waterways across the United States.
Honorees: TopHap Inc. and Paradox
Public Sector Award
Recognizing a Public Sector organization that is leading the way in innovative, sustainable, and critical use cases.
Winner
King's College Hospital NHS Foundation Trust provides healthcare and emergency services in South East London, and is renowned for its leading-edge undergraduate medical school and research. This winning entry for the Public Sector Award is for their project, Cogstack AI. This natural language processing tool powered by Elasticsearch helps doctors search through patient data across a huge hospital record to surface critical clinical information to doctors to improve patient outcomes. Cogstack AI breaks a tradition with data in healthcare, which often becomes siloed into many distributed, specialized databases.
Honorees: US Naval Ship Repair Facility Japan, RMC, and GBM
Certified Professional of the Year
Recognizing an individual who received their Elastic Certification and then went on to give back to the Elastic Community while advancing their own personal and professional goals.
Winner
Felipe Queiroz, a Solution Architect based in Brazil. Felipe became an Elastic Certified Engineer in 2019, and has been advancing his career and growing his Elastic footprint ever since. With his remarkable mastery of Elastic, Felipe stood out from other qualified candidates. He has written more than 40 articles and produced 25 Elastic-related videos — while helping others with their Elastic Stack journey. Felipe is also an Elastic Certified Analyst and Observability Engineer, as well as a two-time Elastic Gold Contributor within our community.
On behalf of all of us here at Elastic, congratulations to the 2021 Elastic Excellence Awards winners and honorees. And thank you to all of this year's applicants. We're humbled by your groundbreaking Elastic contributions and successes.