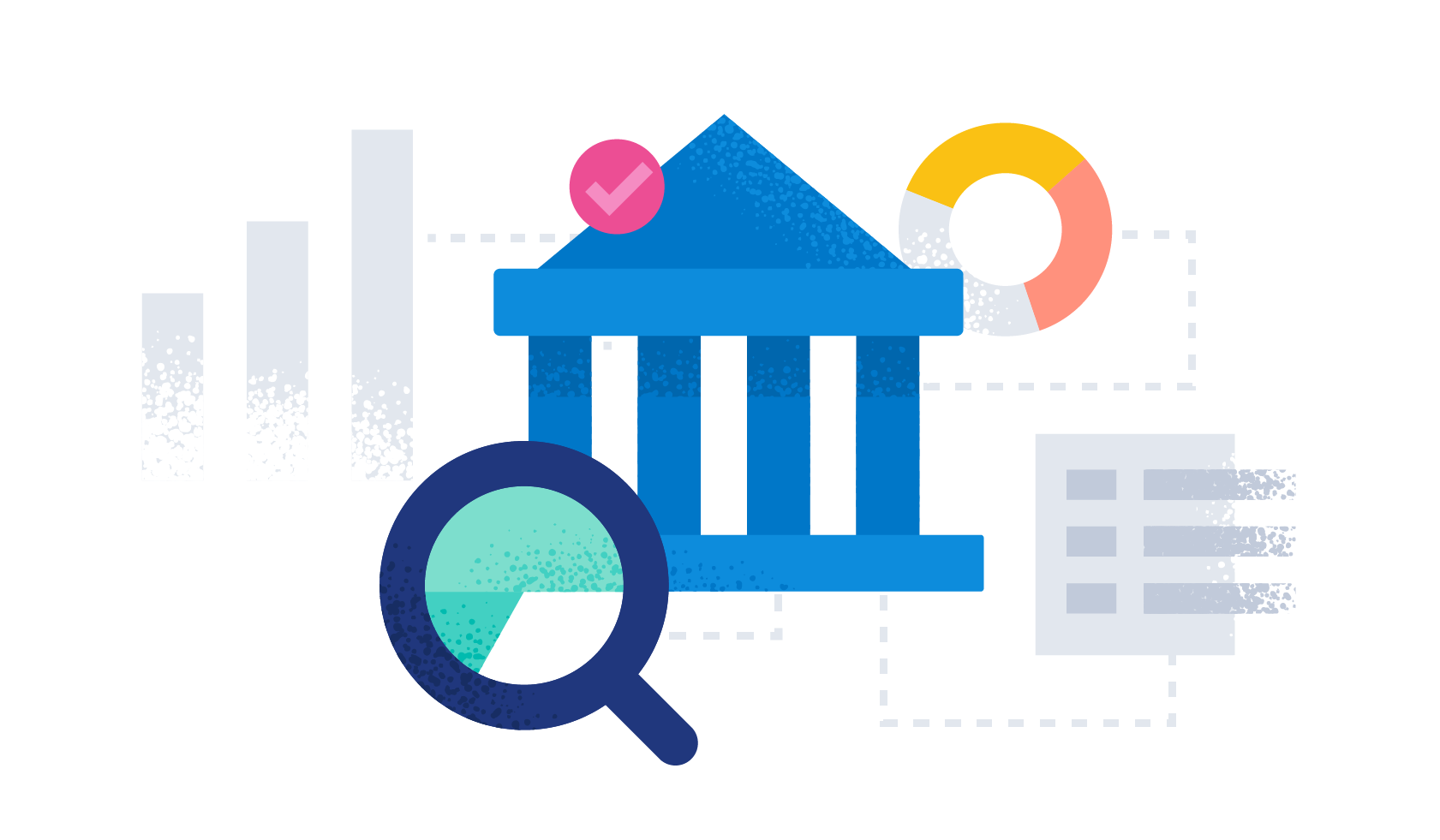 State and local government agencies in the US are consistently challenged with taking on more initiatives — usually without a corresponding increase in resources or budget. This makes it especially important to make sure you're using your current technology strategically — through optimization, centralization, and interoperability. According to NASCIO, "centralization and optimization" is one of state CIOs' top ten priorities for 2023. Taking a hard look at your technology tools and what's required to maintain and operate them can lead to better efficiencies, savings, and citizen experiences. 
Below, we'll outline four ways to help your government agency reduce tool sprawl and do more with your data.
Get organized
As US state and local government agencies move more tools and services online, data has become an increasingly strategic asset.

But while it's beneficial to have the data, you also need to be able to store it, access it, share it, and act on it quickly. According to a recent study from Workday, only 2% of government leaders say their data is fully accessible, and 80% say that integrating siloed data is the most important factor in making better real-time decisions. 
At a typical agency, departments might be using different tools for different purposes — all with their own data. This can create silos between teams, as well as tool fatigue and data blind spots. Why does this matter? With different teams having visibility into only certain pieces of an organization's data, it's relatively easy to miss performance issues, data anomalies, or cybersecurity threats that could disrupt citizen services or compromise data.
When you centralize your agency's data, you reduce these gaps and create a single source of truth that your entire team can depend on and gain insights from. Your DevOps team can monitor application performance, and your Security team can threat-hunt using the same platform and the same data. Plus, you're also paving the way for cross-agency collaboration and data consolidation, which will ultimately create a better experience for citizens accessing tools and services.
[Related article: How to build collaboration across security and DevOps teams — and why it's business critical]
Spend less
Doing more with less is a common refrain in today's economic environment, and who doesn't like to free up budget space? The great thing about leveraging a unified data platform is that you're reducing your dependency on separate point solutions that come with separate costs, management, and licensing, not to mention tool fatigue.
And with 69% of state and local government HR professionals saying that it's hard to fill roles in the IT category, you're less dependent on hiring and re-skilling in order to adapt to your technology. Instead, with a unified data platform, you operate around a shared skill set that can bring teams together and reduce the need for additional training. 
According to commissioned research from Forrester Consulting, using the same data platform for both observability and security purposes is 10 times faster and half the price of standalone incumbent solutions.
[Related article: Why I consolidated my IT and cybersecurity operations in the cloud]
Learn a new skill
Once your agency is up and running with a unified data platform, you can easily expand its uses. When your data is organized and accessible, you can use your platform to:
Detect and respond to cybersecurity threats before they impact your constituents

Leverage geospatial capabilities to map data patterns in a specific locale

Identify app and program performance bottlenecks that cost you time and money

Increase your agency's infrastructure resilience

Implement machine learning and artificial intelligence capabilities for advanced data search and insights
With only 17% of people saying that they are satisfied with services from their state government, devoting more time and energy to improving these citizen-facing services can have a significant impact in the coming years. 
Not only that, but being able to expand into new data-based use cases creates opportunities for your team to learn new skills, take on new roles, and ultimately grow their careers.
Facilitate better relationships
As weird as it may sound, data can be a catalyst for agency-wide culture shifts. When you reduce tool sprawl and use the same unified data platform for logging, application performance monitoring, search, and even cybersecurity, you're bringing your teams together around a common watering hole, with a common language. 
Your teams don't need to spend time comparing data across teams and tools and manually trying to find the gaps and overlaps. Instead, data can be a source of objectivity, cross-team processes, shared goals, and actionable insights. 
Learn more about tool consolidation for state and local government
Download our white paper, Don't let cost-cutting slow you down: How public sector organizations can continue to innovate while reducing tech costs.