Taming the complexity of application growth to drive efficiency and manage uncertainty in a difficult economic climate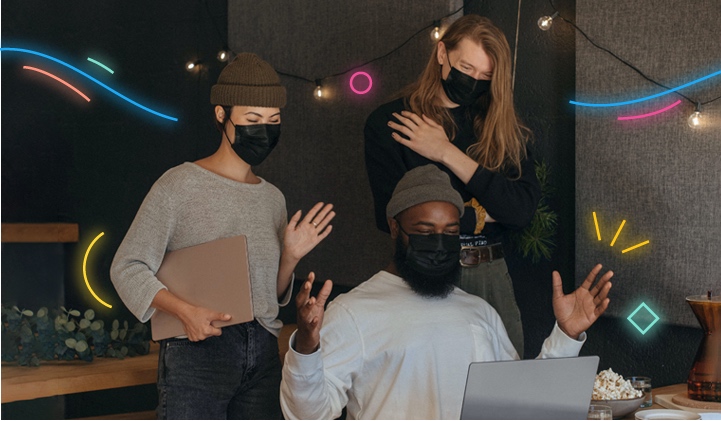 More and more organizations are moving their infrastructure and applications to the cloud to increase productivity, drive down costs, and improve operational agility. According to Gartner, 85% of organizations will embrace a cloud-first approach by 2025 and will look to leverage cloud-native technologies wherever they can.
With the average organization deploying nearly 90 applications last year — and large organizations deploying more than 185 — employees end up jumping back and forth between apps roughly 1,200 times each day, according to a recent Harvard Business Review report. Not only does this context switching eat up a lot of time, but it also crushes productivity as employees lose focus.
To solve these challenges, IT and cybersecurity teams are doing everything possible to consolidate operations in the cloud and help workers reclaim time. 
About all of those apps we just talked about: It turns out that nearly 30% are duplicates and don't add any unique value to the organization. These extra apps create significant challenges for IT and cybersecurity teams because hackers have more potential entryways to corporate networks.
Keep reading to learn more about why real-world IT and cybersecurity teams have moved their tools to the cloud, the benefits they've experienced as a result, and the most important thing to consider to ensure your migration is a success.
[Related article: Key strategies for CIOs to safely and smartly move to the cloud and speed digital transformation]
Remote work requires cloud migration and application consolidation 
Like many IT professionals, Peter Strahan had serious concerns with the sudden onset of remote work back in 2020. As the founder and CEO of Lantech, a managed services provider based in Ireland, Strahan was worried that employees using work devices at home was a "recipe for a serious security breach."
"All it would take was one device to be the weak link, and the whole network could be compromised," Strahan says.
As Lantech began transitioning to remote work, it quickly became apparent that the company needed to move cybersecurity tools to the cloud and consolidate where it could.
"As much as a cost-saving efficiency, moving our cybersecurity tools to the cloud was about practicality," Strahan says. "With our team scattered across various locations, it was a matter of necessity that all team members had easy access to them."
Before moving to the cloud, Lantech's cybersecurity operations had been entirely on-premises. 
"With lockdowns, that was no longer possible, and nobody wanted to deal with tool sprawl at a time of heightened cybersecurity risk," Strahan explains. 
Cloud migration can cut expenses, improve security, and advance innovation
As an ethical hacker with more than a decade of experience working in cybersecurity and IT, Isla Sibanda has seen firsthand how consolidating operations applications in the cloud can transform teams. Not only does moving to the cloud increase team productivity, but it also helps reduce operating expenses because companies have fewer SaaS subscriptions to pay each month, Sibanda explains.
Perhaps most importantly, moving to the cloud and consolidating applications also strengthens an organization's security stance. This is a factor that can't be overlooked in today's uncertain economic climate, particularly because the average data breach costs U.S. companies $9.44 million, according to IBM's 2022 Cost of a Data Breach report.
"Having numerous security tools enhances the risk of being affected by attackers," Sibanda says, adding that IT and cybersecurity teams should do whatever they can to make "the surface for an attack as small as possible" so hackers have fewer paths to exploit.
Additionally, having all of your tools in the cloud puts all your data in one place, accessible from any connected device. This, in turn, makes it easier for teams to initiate advanced data analytics projects, Sibanda explains.
Prioritize security in how you migrate to cloud 
Unfortunately, organizations can't just decide to move to the cloud, snap their fingers, and expect great results. Doing things haphazardly could end up making the environment a potentially easier target for bad actors.
For this reason, Tom Kirkham, founder and CEO of IronTech Security, a managed cybersecurity and IT services provider based in Arkansas, suggests that businesses take a security-centered approach to cloud migration. To do this, IT and cybersecurity teams need to thoroughly assess potential vendors' security capabilities before deploying any tools or data into production.
"We've rigorously evaluated each of our cloud vendors' security measures," Kirkham says. "Our vendors must include multi-factor authentication as well as end-to-end data encryption and biometric verification to protect our clients' privacy."
Although not every organization needs the same caliber of protection, Kirkham advises that multi-factor authentication is the "bare minimum" security requirement to look for.