We are excited to share the latest development in our ongoing partnership with Microsoft. You can now find, deploy, and manage Elasticsearch from within the Azure portal. Bring powerful enterprise search, observability, and security capabilities to your Azure environment with a user interface and tools that are already familiar to you. 
Deploy Elasticsearch and send data in minutes
Azure portal integration makes it faster and easier for you to experience the value of Elastic in your Azure environment, allowing you to: 
Purchase an Elastic Cloud plan and consolidate billing through the Azure marketplace. 
Provision your Elasticsearch deployment in a supported Azure region.  
Ingest Azure platform, resource, and virtual machine logs with just a few clicks. 
View and manage your Elasticsearch deployment within the Azure portal. 
Use your Azure account to single sign-on into Elastic Cloud and your Kibana instances.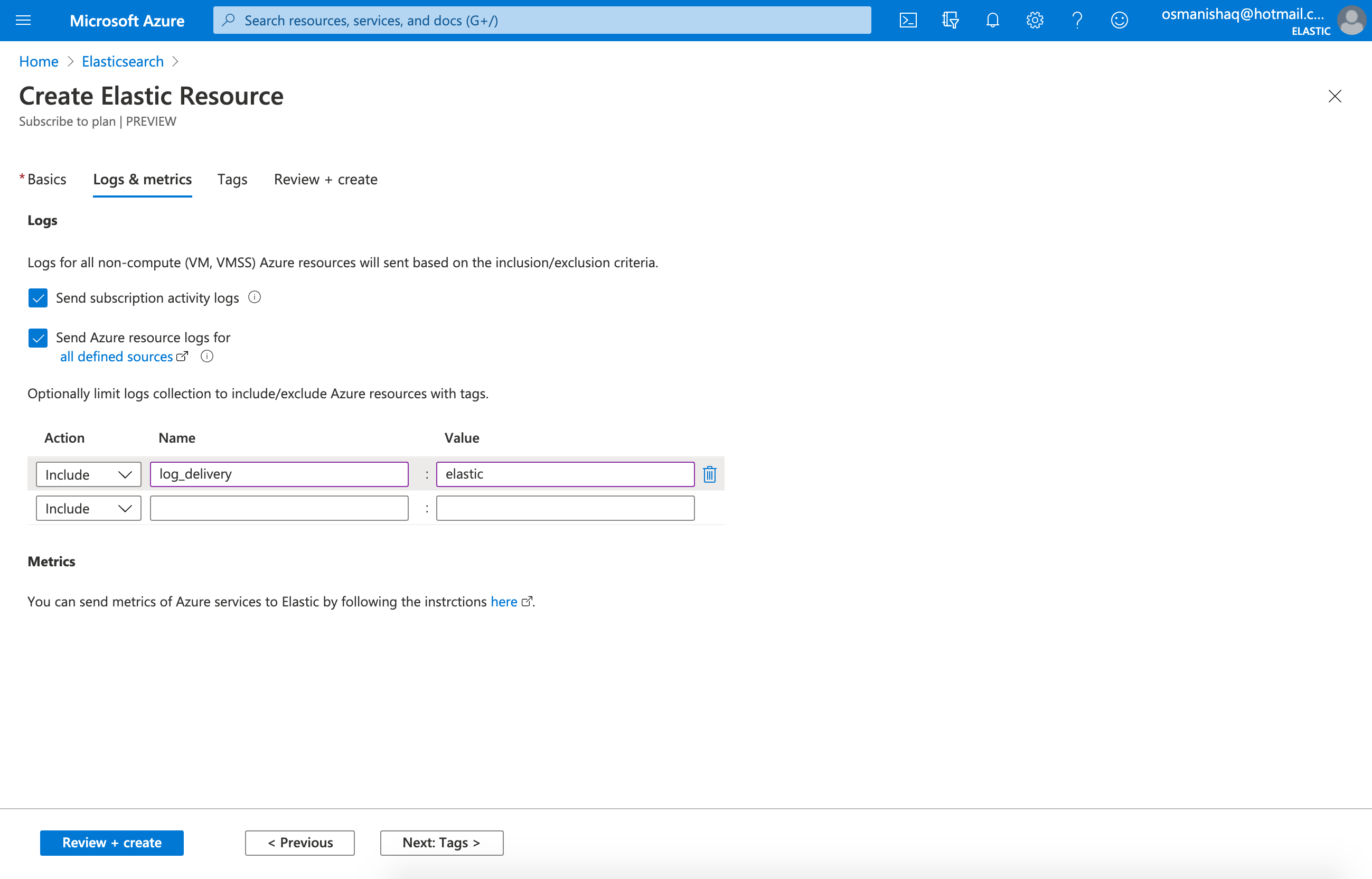 Search and visualization for Azure
Add powerful capabilities to the applications and services you run and use in your Azure environment:
Maximize your deployment's value with cloud-optimized features
Take advantage of cloud-optimized features that help you get the most value out of your Elasticsearch deployment on Azure. 
Understand your bill without a finance degree
All of your Elastic usage will appear as a line item on your consolidated Microsoft invoice and will accrue towards your Azure spending commitment. You can explore your Elastic usage fees by region and deployment from the cost analysis page. 
Get started today
Bring the power of Elasticsearch to your Azure environment. Visit the
Azure Marketplace
and subscribe to the Elastic Cloud. Check out the
technical blog
for a walk-through on getting started. You can also learn more by reading the
Microsoft blog
.