Fresh off the heels of our last release, which introduced the general availability of Workplace Search and a combined download experience for the Elastic Enterprise Search solution, we're excited to announce the latest version of Enterprise Search 7.8.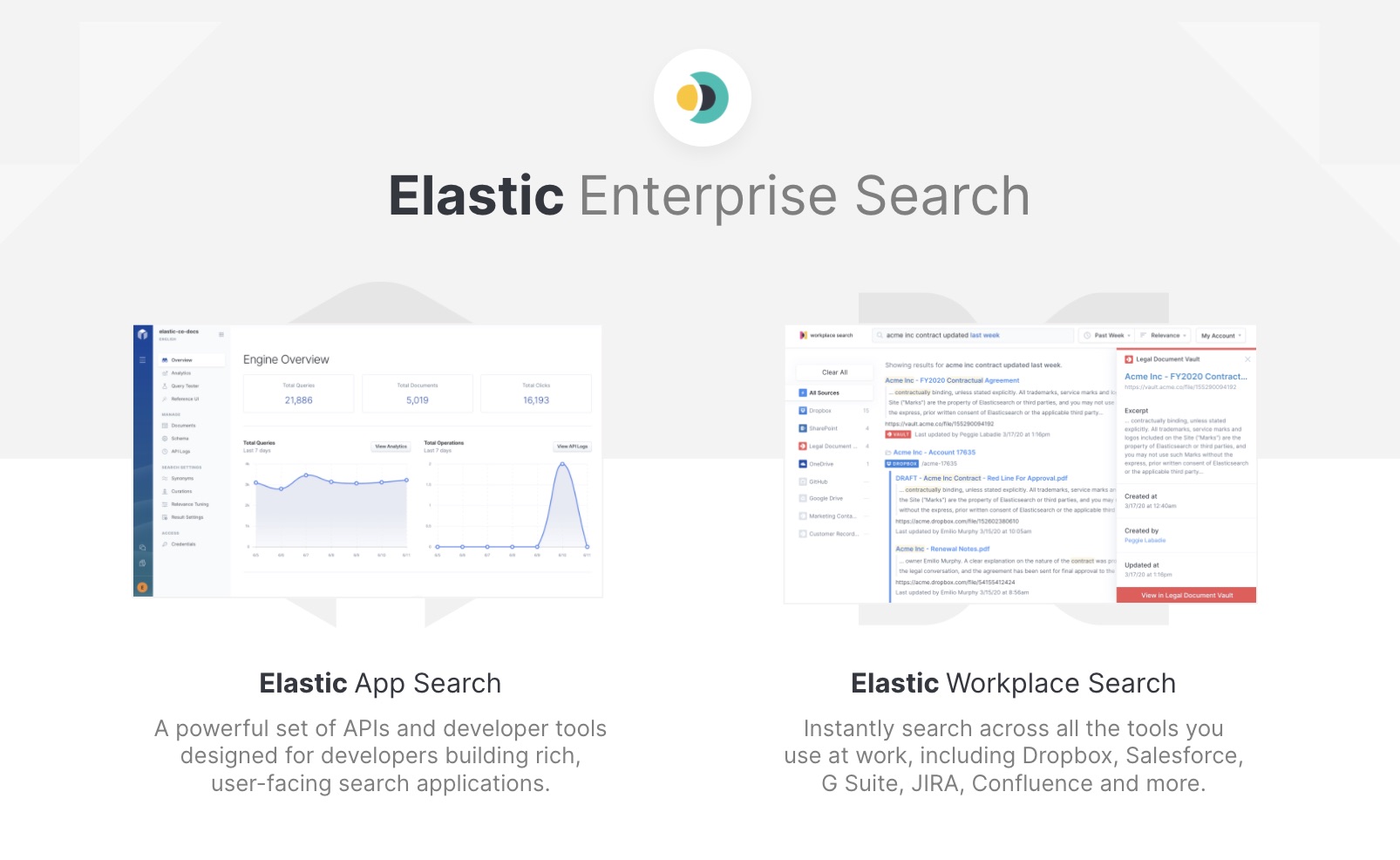 Equipping admins with powerful management tools
While the customer experience drives powerful search experiences and drives adoption, we certainly don't want to overlook the admins, power users, and content creators behind the scenes interacting with Elastic Enterprise Search each and every day. This release is for you!
Elastic Enterprise Search 7.8 brings powerful management and customization tools for building modern search experiences to internal (Workplace Search) and external users (App Search). With new features for managing document-level security and more flexible ways to navigate ingested content, Elastic Enterprise Search continues to build the foundation allowing companies to search everything, anywhere.
Keep tabs on ingested data with configurable documents view
As users begin ingesting data into App Search using the JSON uploader or JSON endpoint, they typically validate their data using the Documents Viewer functionality within the App Search console.
App Search now supports more-dynamic interactions with that data by searching, sorting, and filtering the content as it's ingested. This data validation can be done directly inside the App Search console without having to switch between screens. Users simply click the Customize Filters & Sort button to create a powerful navigation experience that rivals your public-facing sites.
Configurable documents view is available on the self-managed or Elastic Cloud deployment of App Search using a Basic, Gold, Platinum, or Enterprise license.
Enterprise authentication mechanisms seamlessly integrated with document-level authorization
Single sign-on (SSO)/SAML-based authentication and document-level access control are the two pillars of information security in enterprise-grade applications like Workplace Search. It is critical to ensure these two mechanisms are seamlessly integrated and working hand-in-hand when ingesting both company confidential content and external content that will be consumed by your internal teams. 
With the 7.8 release, Workplace Search brings the combined power of both features — SSO/SAML and document-level authorization — for a frictionless, secure, and personalized search experience that scales to even the largest organizations.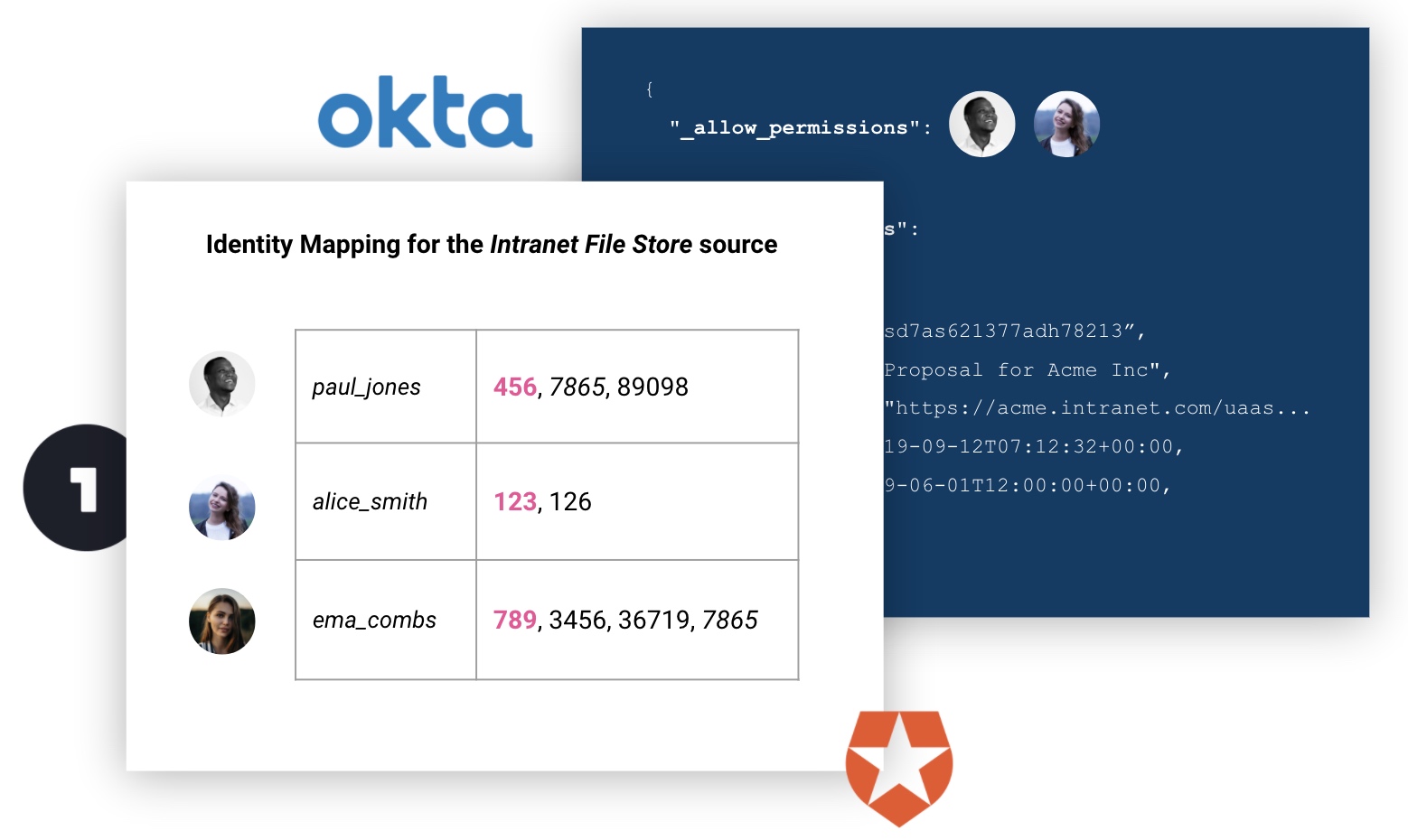 With SAML and centralized identity management already at the forefront of the virtual workplace, Workplace Search's out-of-the-box support lowers the implementation and support burden, while still ensuring a secure experience for every user.
Document-level permissions and SSO/SAML support are both available at the Platinum and Enterprise license levels of Workplace Search.
Try it today!
In the 7.7 release, Enterprise Search became a single download experience, which now includes both App Search and Workplace Search.
Existing Elastic Cloud customers can access App Search directly from the
Elastic Cloud console
. New to the Elastic Cloud? Start a
free 14-day trial of App Search
. Or
download
the self-managed versions of App Search or Workplace Search.