George Lucas once said, "Education is the single most important job of the human race." When considering the requirement of education in the mastering of any role or skill, there is no debate to the truth behind his words. Education is the cornerstone on which the future is built, which is why Elastic is launching the Elastic for Students and Educators program. While still in the early stages of development, this program was created to serve the education community by providing tools and resources necessary to be successful both in the classroom and beyond.
What we've been up to
Since the launch of this program in August of 2019, we have been working hard to support, engage, and connect with students and educators from around the world.
Elastic in the classroom
We recognize not everyone knows what Elastic is and what we do; therefore, this program is committed to introducing students and educators to our products and teaching them how to use them. In January, we welcomed over 60 students at the Mountain View, CA office. First up was a mix of high school and university students from South Korea, who are part of the Silicon Valley Center of Operations and Technology Management (SVCOTM) at San Jose State University. Then the Code Cadets from Canberra, Australia visited during their tour of Silicon Valley. Both groups were treated like Elasticians for a day, learning a little about search and a lot about what makes Elastic, Elastic.
During their visit, students had the opportunity to meet local Elasticians as part of an office tour, learn about the Elastic Source Code from Lead Recruiter, Andrew Carges, and participate in a live product demo.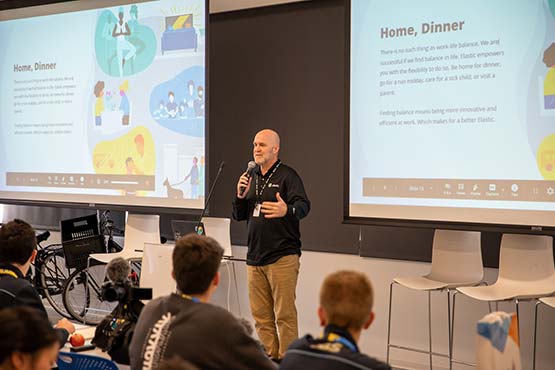 In addition to classroom visits and hands-on workshops, we're helping educators incorporate Elastic into their coursework by providing students with extended access to Elastic Cloud. Starting in January, Elastic has worked with close to 20 students at Cal State LA and George Mason University to provide Elastic Cloud accounts for use during their course and group projects. This is an area we continue to focus on and develop to help students and educators gain the knowledge and skills necessary to achieve their personal and professional goals. Stay tuned!
Elastic on the road
Over the past six months, we have sponsored/attended/organized seven different events in three regions. These events all provided a unique opportunity to either introduce students to Elastic through a lecture or product demo, or to engage with students in a hands-on activity/exercise to help them learn how to use our products. In February, we attended Engcomm International Case Competition in Montreal, where students were required to use Elastic in one of their cases. During the competition, Elasticians assisted participants in their use of Elastic and sat on the judges panel for the final presentation. We realize events may take a different form this year, but we are excited to continue our support of students through event sponsorship and participation.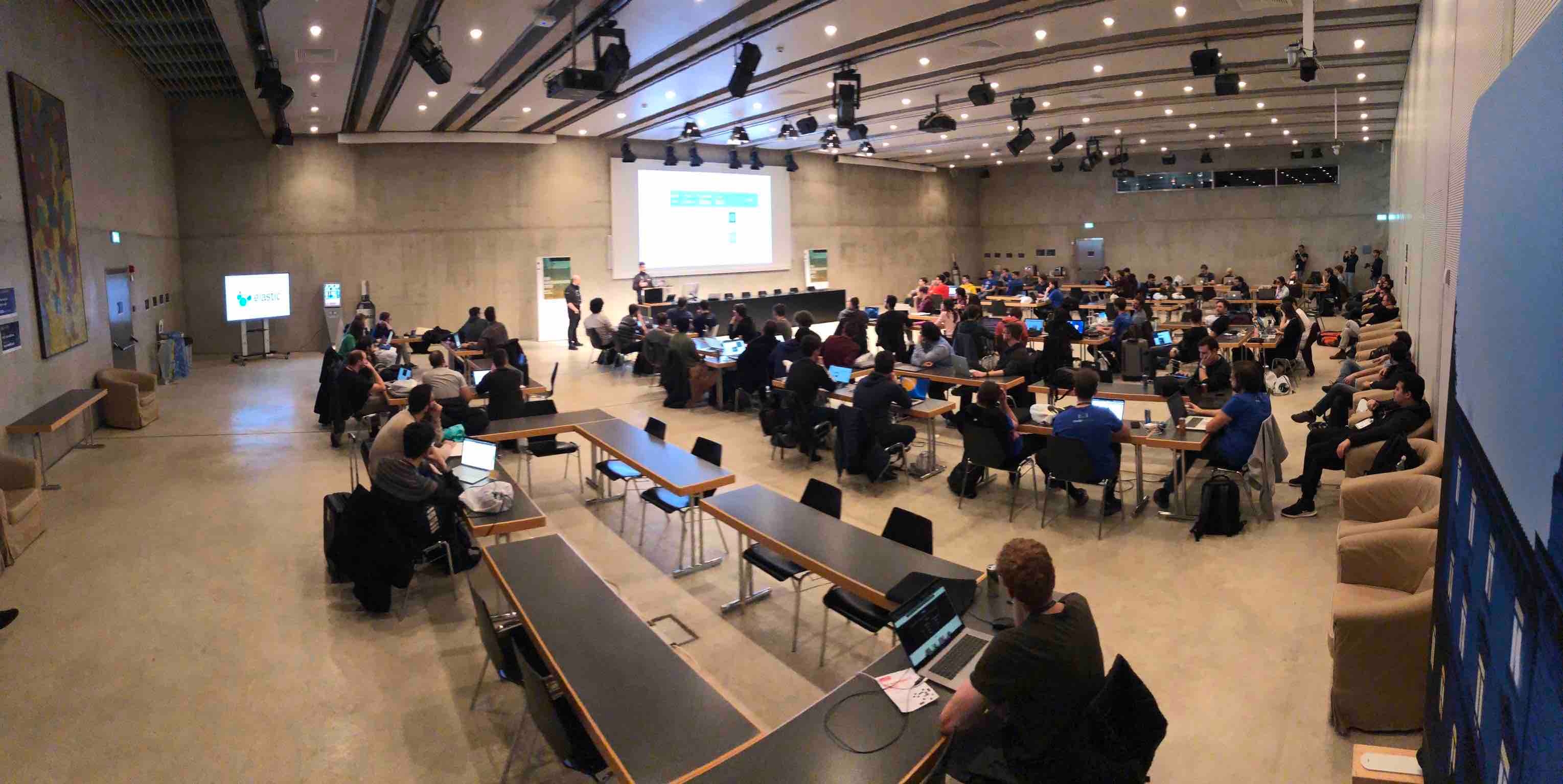 What we're doing today
While today's classroom might look a little different, our commitment to and passion for education is unwavering. Elastic is here to support students and educators during this time by providing opportunities to connect and learn in a virtual environment. Whether you're a student who is just starting to explore the world of computer science or a seasoned educator hoping to bring Elastic into your classroom, we are here for you:
Eager to try out the Elastic Stack?
Connect with us
Elastic is committed to
community
, which students are a part of. Introducing students to the people, products, and culture that make Elastic unique is imperative to increasing awareness and ultimately growing our community.
Learn more about the program
and stay tuned for exciting updates and developments!