Elastic wins the 2023 Worldwide and US Microsoft Partner of the Year Award for Commercial Marketplace
Elastic has been recognized as the 2023 Microsoft Worldwide Commercial Marketplace Partner of the Year and the US Business Transformation Commercial Marketplace Partner of the Year, showcasing Elastic as a top Global ISV partner with Microsoft.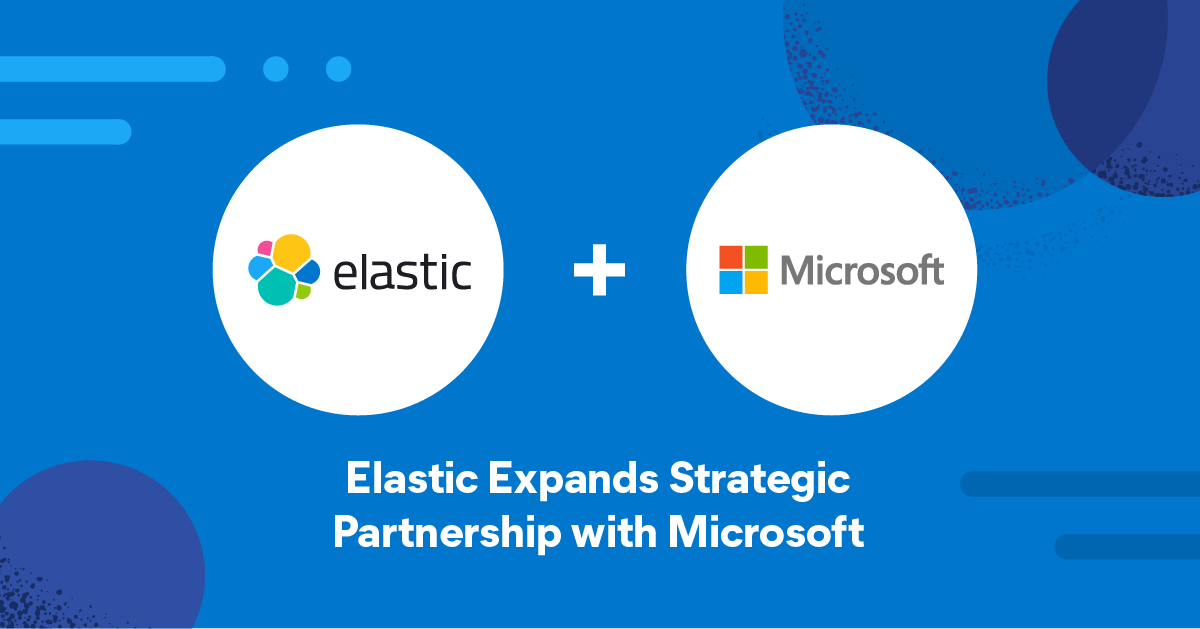 Elastic expanded its strategic partnership with Microsoft to help you accelerate results and reduce operational costs with native integrations, consolidated account management in Azure Marketplace, and deployment of Elastic Cloud in 16 Azure regions.
Spin up a fully loaded deployment on the cloud provider you choose. As the company behind Elasticsearch, we bring our features and support to your Elastic clusters in the cloud.
Start free trial