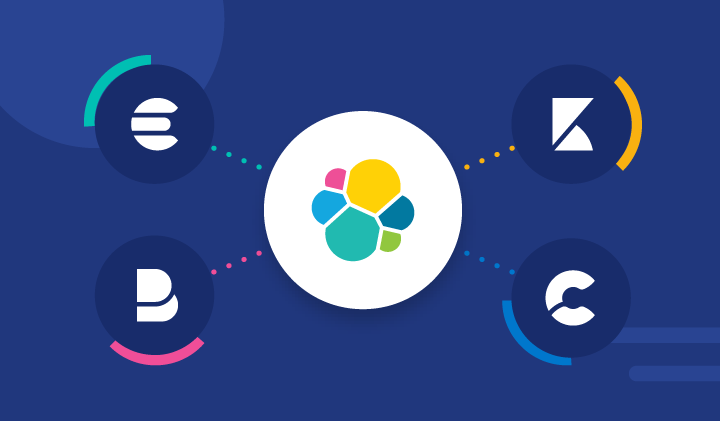 In 8.3, you can search and replicate data across Elasticsearch clusters, from on-premises to cloud and vice versa. You can also query snapshots as simple archives without the need of an old Elasticsearch cluster. Achieve troubleshooting success in Kibana 8.3 with alerting in Discover, user-friendly dashboard filters, and an action that turns a visualization into a machine learning job. Plus, take advantage of migration templates that make migrating your existing deployments to the most optimal hardware type as easy as a button click.
Ready to dive in and get started? We have the links you need:
Top news from Elastic Stack and Cloud
Search and replicate data between your Elastic Cloud and on-prem deployments
We are happy to announce the availability of Elasticsearch cross-cluster search (CCS) and cross-cluster replication (CCR) across any environment. Starting today, you can easily search and replicate data between Elasticsearch clusters, even when they reside in different environments, such as on-premises and cloud. More specifically, you can use CCS and CCR across Elastic Cloud, self-managed, ECE, and ECK. 
Until today, CCS and CCR were available for clusters deployed in the same environment. These new capabilities allow you to replicate data from on-premises to cloud and vice versa, as well as search across all of the deployment environments in which you operate, from a single search interface. It enables use cases where you may store sensitive data on-prem and the rest on Elastic Cloud, facilitating true hybrid cloud setups. 
Cross-cluster replication allows you to put copies of your data on clusters in different locations. This helps you accelerate your Elastic Cloud migration efforts. It also helps to reduce latency and increase service resilience, because you can have multiple copies of data reside closer to the users who need access to it. 
Cross-cluster search allows you to get a single view of your data across your own data center and Elastic Cloud. With it, you can keep sensitive data in your own data center, but still retain complete visibility and bring all of your data together to analyze security events, troubleshoot a production application, or infrastructure issues. This feature is available with an Enterprise subscription. Visit our step-by-step guide to get started.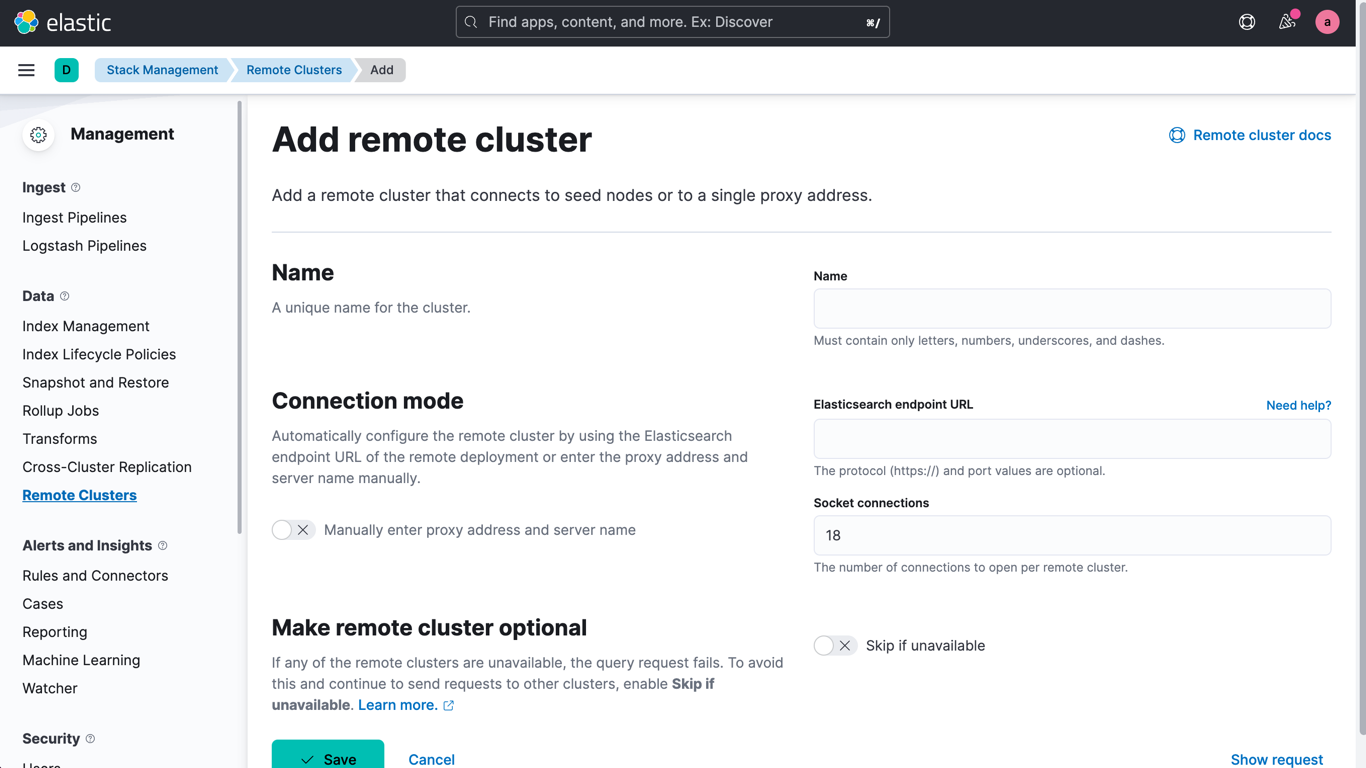 Imagine, data with no end of life
Since the release of Elasticsearch 1.0, snapshots have undergone many technical innovations: from backups for business continuity to snapshots becoming searchable and remotely stored on low-cost cloud object storage. Now we are excited to introduce the next chapter: snapshots as simple archives, now generally available in 8.3.
With snapshots as simple archives, you can search snapshots as old as 5.0 without the need of an old Elasticsearch cluster. This ensures that data you store in Elasticsearch will never have an end of life and can be accessed when you upgrade, without requiring a reindex process. Snapshots can now be used as archives for governance, security investigations, and historical lookbacks regardless of your Elasticsearch version.
Interested in hearing more? Check out this feature and more on the Elasticsearch blog.
Hit the easy button for your future investigations in Kibana
Set your future self up for success with 8.3 capabilities — use your analytical "lessons learned" to streamline your future root cause analysis, and employ machine learning capabilities to systematically spot trends and patterns from an interesting data subset. Plus, empower your team to identify insights faster so they can rapidly apply different views regardless of experience level.
Let alerting do the heavy lifting for you in Discover
Broaden Discover data exploration capabilities from 8.2 by making your analysis in Discover even more actionable by setting up search threshold alerts based on your queries (technical preview in 8.3). Create alerts for documents matching your query with a custom threshold and time interval, and pair this with an action like creating an incident in ServiceNow or Jira, or triggering a notification for Slack, PagerDuty, or email. Then, set it and spend your time and brainpower elsewhere until you receive an alert to jump back into your investigation.
Go from visualization to anomaly detection in a couple clicks
After visualizing your data, you can now transform visualization layers into machine learning anomaly detection jobs (technical preview in 8.3). If you're interested in learning more about a data subset after analyzing it in Kibana Lens, easily set up a job to continue the analysis using a dashboard action. The job automatically pulls in the same time series data combined with aggregations, queries, and filters from your visualization. Then, use Elastic's machine learning capabilities to elevate insights as anomaly detection models the data's normal behavior and highlights significant outliers.
Set your team up for troubleshooting success via dashboard filters
Share the ease of data exploration with your team by configuring user-friendly filters for dashboards with new drag-and-drop dashboard controls. This dashboard configuration update empowers you to provide different contexts to dashboard consumers so they can quickly pivot their analysis by predetermined fields of interest. Whether your teams break down data by different services, regions, or other segments, consolidate dashboards into a single view with default values and dependencies to guide consumers in their investigation.
Optimize performance and cost with hardware template migration
With Elastic 8.3, Elastic Cloud users can more easily switch between hardware types thanks to the new hardware profile migration feature. Hardware profile migration streamlines the migration process and enables you to reduce costs and choose the most cost-effective hardware for your workload – even after your deployment has been created. 
Now you can migrate your Elastic Stack deployment from one type of hardware to another – with just a few clicks and without any downtime. Utilize newer and more cost-effective cloud instance types by simply selecting the desired hardware type on Elastic Cloud. Elastic Cloud will do all the heavy lifting for you, ensuring that your deployment stays available throughout the migration process
Check out our blog to learn how to choose the right combination of compute, memory, and storage for your workload, at the best cost, with template migrations.
Wait … there's more
8.3 is packed with so many features we couldn't fit them all in this blog. Be sure to review the release notes for more news on Elasticsearch, Kibana, and Elastic Cloud.
Try it out
Existing Elastic Cloud customers can access these features from the Elastic Cloud console, and check out the Quick Start guides. You can get started with a free 14-day trial of Elastic Cloud or download the free self-managed version. Or get started today by signing up via AWS Marketplace, Google Cloud Marketplace, or Microsoft Azure Marketplace. 
The release and timing of any features or functionality described in this post remain at Elastic's sole discretion. Any features or functionality not currently available may not be delivered on time or at all.