Elastic named a Major Player in IDC MarketScape: SIEM 2022 Vendor Assessment
IDC recently named Elastic Security a Major Player in their recent MarketScape: Worldwide SIEM 2022 Vendor Assessment.
The report highlights Elastic's unique approach to combining SIEM, endpoint and cloud workload protection as key strengths of Elastic Security, and notes that Elastic is one of the few vendors offering both SIEM and Observability solutions. According to IDC, additional key advantages include:
Elastic has a very involved community that helps support all customers with integrations, detections, and platform knowledge.
Elastic Security consolidates cloud, endpoint, automation and SIEM tools in a unified platform. Customers are also able to access Elastic Observability as part of the offer.
The Basic subscription tier allows customers to start in SIEM at no cost.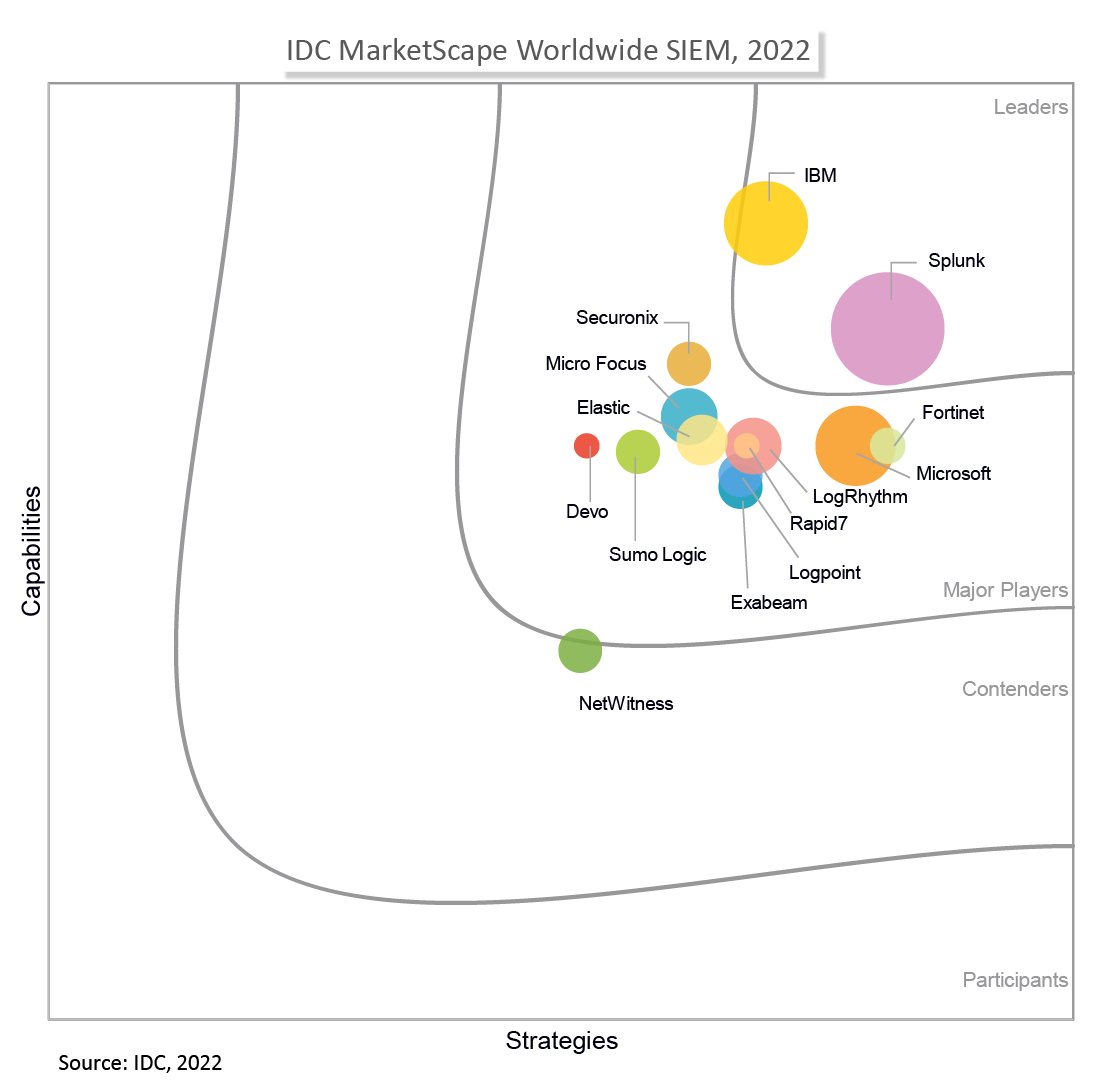 Additional resources
Source: IDC, "MarketScape: Worldwide SIEM 2022 Vendor Assessment", doc #US49029922, November 2022
IDC MarketScape vendor analysis model is designed to provide an overview of the competitive fitness of ICT suppliers in a given market. The research methodology utilizes a rigorous scoring methodology based on both qualitative and quantitative criteria that results in a single graphical illustration of each vendor's position within a given market. The Capabilities score measures vendor product, go-to-market and business execution in the short-term. The Strategy score measures alignment of vendor strategies with customer requirements in a 3-5-year timeframe. Vendor market share is represented by the size of the icons.
Download the report excerpt