Want to know what Life at Elastic is like? You've come to the right place. Hear from our Elasticians first hand as we highlight their stories and photos from around the world. In this Spotlight, Nicole LaJeunesse shares her journey from suffering a sudden cardiac arrest at age 22, to recovery on the road as a runner tackling marathons with renewed strength.
---
Life@ Elastic: Tell us about yourself and what you do here at Elastic?
Nicole LaJeunesse: Hi! I'm Nicole and I work in recruiting operations at Elastic. I strive to provide exceptional experiences for both our candidates and hiring teams throughout our hiring process. Some of my responsibilities include coordinating interviews across multiple time zones, being onsite to greet candidates here at HQ in Mountain View, and sending satisfaction surveys to our candidates after the interview process to learn how their overall experience interviewing at Elastic went, whether they were hired or not.
What do you most enjoy about your role at Elastic?
Nicole: I love being part of people's journey into Elastic. I may not be their recruiter, their manager, or even on their direct team, but I'm with them the whole way throughout the process. I really enjoy helping them have a great experience, regardless of whether they join us. I also enjoy the flexibility at Elastic — not having to be in the office every day, or having to work to a certain schedule, for example. It enables me to have control over my life and my calendar. I don't think I would've been able to train for my last marathon without the flexibility to schedule my training runs in and around my work. Also, the "as you are" part of our Source Code is another favorite of mine, because it's true — we do all come with different interests and skills.
What inspired you to start running?
Nicole: I grew up going to the finish lines of my mom's races, who's been a runner my whole life. That gave me a familiarity with running. But I started running when I started college to get in a quick workout that avoided the gym. I actually swore I'd never be crazy enough to run like my mom. Sure enough, less than a year after I started my "recreational" runs, I crossed the finish line of my first half marathon with her and I was hooked.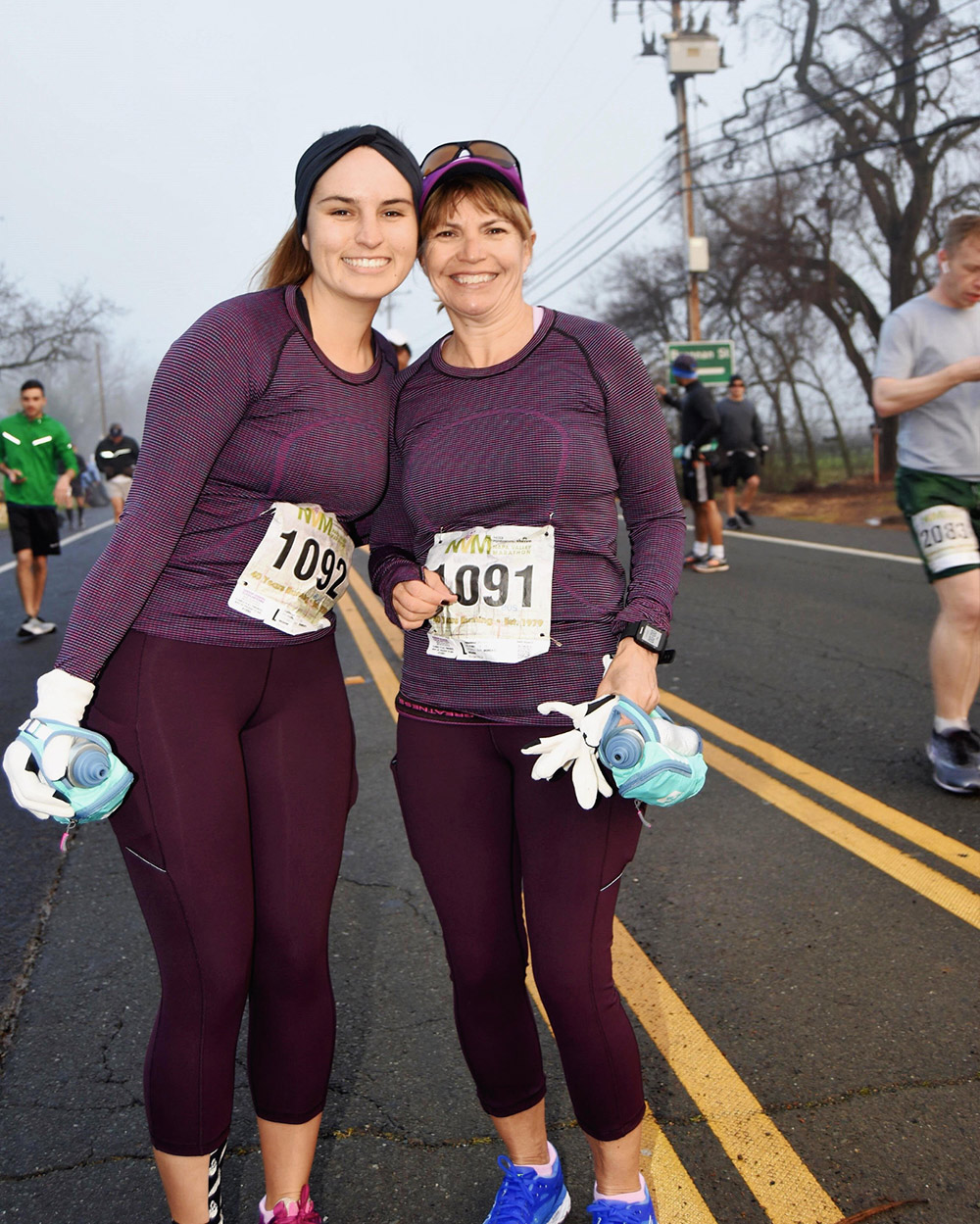 Nicole and her mom
Can you share more about going into cardiac arrest? Was it related to running marathons?
Nicole: We'll never know for sure. It was January, 2017, and I was on a vacation in South Lake Tahoe with my parents and my boyfriend, Josh. On the morning of January 3rd, I woke up, grabbed my phone from the wall where it was charging, jumped back onto the bed, and suddenly went into cardiac arrest. I am fortunate my mom is CPR certified and told Josh how to perform CPR on me while she and my dad contacted 911. I was intubated and taken to Barton Hospital in South Lake Tahoe, then airlifted to Renown Hospital in Reno. It was really an experience being seen by multiple doctors. They ran several tests. I was released three days later with a small implanted heart monitor. No one had a clear understanding why my heart had stopped and I was given an otherwise relatively clean bill of health.
Did you have to see any other doctors?
Nicole: Yes, I had to start seeing a Cardiac Electrophysiologist, a type of cardiologist who treats rhythm problems of the heart. He is amazing! Causes of sudden cardiac arrest and death in young people are rare and vary. He really educated me and showed me what different heartbeats and heart waves look like. It was scary! But also informative and empowering. He wanted to make sure I understood what was going on with me. A lot of times, causes of deaths in young people cannot be determined because the cause is never found after someone goes into cardiac arrest. In March of 2017, I had surgery to place a Subcutaneous Implantable Defibrillator in my left side, right under my arm. It ensures my heart keeps beating properly.
What does a Subcutaneous Implantable Defibrillator do for you exactly?
Nicole: It's a device that monitors my heart rhythm and will detect sudden cardiac arrest. It will administer a strong shock if it detects a dangerously irregular heartbeat. I haven't experienced a shock, and I may never experience one. But it's comforting to know that my device is there to protect me just in case I need it. The battery lasts a while, but I will eventually have to have surgery to replace the pack when the battery runs low. Depending on if I receive a shock or not, it lasts between 7-10 years.
When did you start running again?
Nicole: Actually, almost immediately after post-op. I was hesitant, but my doctor said I should. I started out slow with two miles a week. I was sore but grateful to be up and running again. Six months later, in June 2017, I ran a half marathon and set a personal record time. I worked my way up to run my first marathon after post cardiac arrest. Another part of our Source Code that really ties in for me is perfection is not a destination, it's about progress and that's what I'm striving to do with my running these days.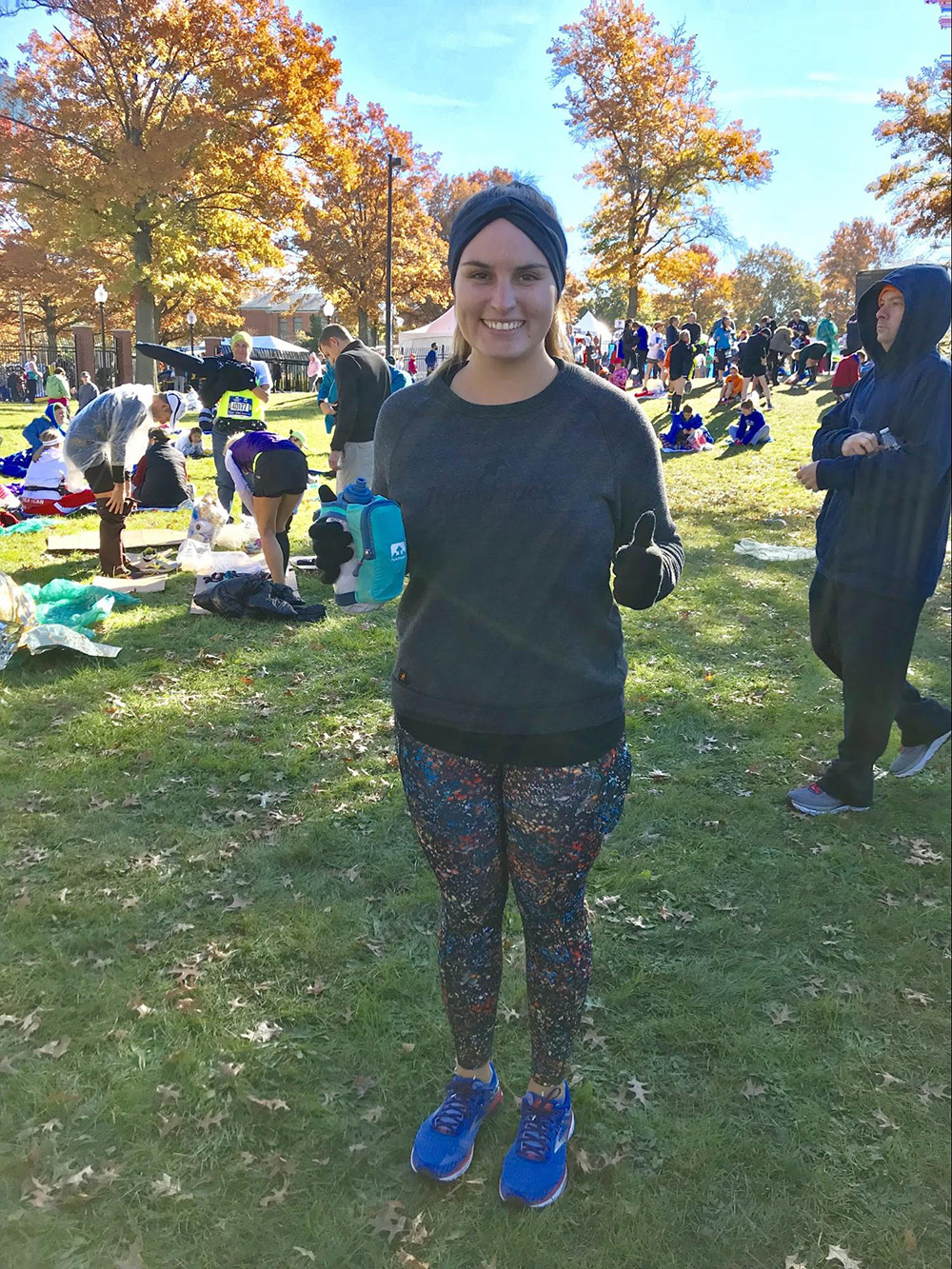 Do you have a favorite race?
Nicole: I think the Napa Valley Marathon is my favorite as far as emotions go. Just because it was my first trace back. I trained really hard for it. I'd never been able to run one all the way through before, I took breaks and walked some of the way but for this one, I ran the entire time and set a personal marathon record. That was a really big accomplishment for me.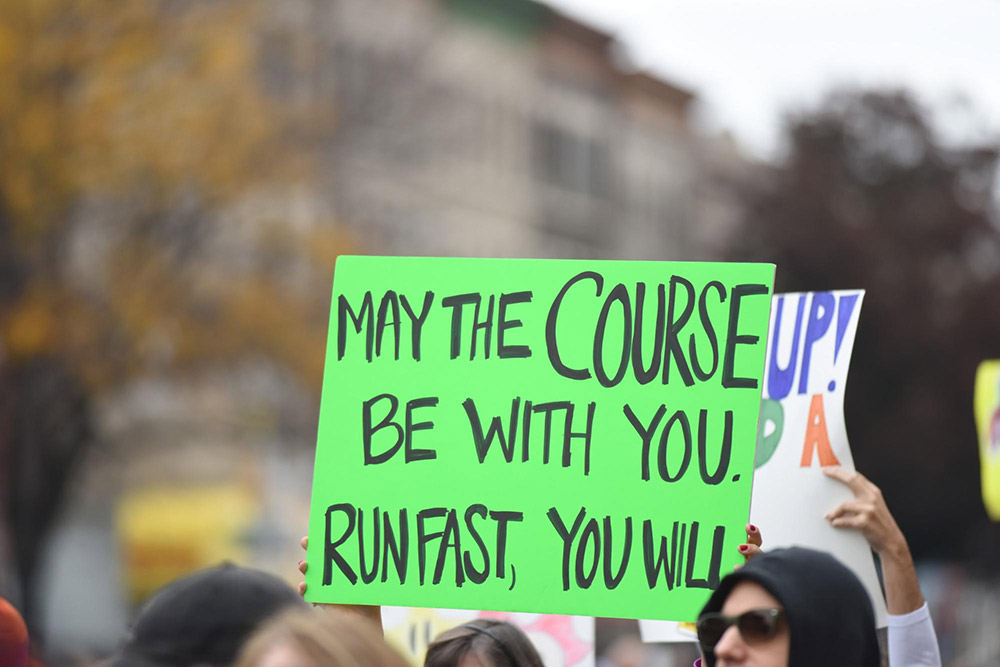 Tell us a bit about running the New York Marathon.
Nicole: Crossing the finish line I felt really strong. I felt like I had my life back again. To me, finishing made me feel like, "Okay, I'm back. I can keep doing what I was doing before, and be even better."
Has Elastic been supportive during your training and fundraising for the marathon? If so, how?
Nicole: Working from home and having flexible hours helps a lot to train. I use running as stress relief, or I'll use it as like a break in my day. When I work from home, I'll generally take my lunch as a run. When I go out for like a lunch run, I'll just put a running emoji on Slack and post "Lunch run," for my status and off I go. If I have something that's on my mind, or I'm stressed about something, I like to use my runs to think about it and work out a solution.
And through our Elastic Cares program, the donation matching was tremendous for my fundraising. I wouldn't have been able to hit the financial goals that I set for myself without it.
You raised nearly $4000 dollars for the American Heart Association! What does running the New York City marathon and the fundraising for AHA mean to you?
Nicole: It's been amazing! Especially the support of my family, friends, and coworkers. I'd really like to highlight our program Elastic Cares. I know a lot of other millennials like myself are interested in working for companies that are going to make them feel like they're making a difference. And Elastic does just that by supporting a cause that means so much to me like the American Heart Association. I love that I work for a company that enables me to make a difference in the way I choose, and do good in ways that mean the most to me.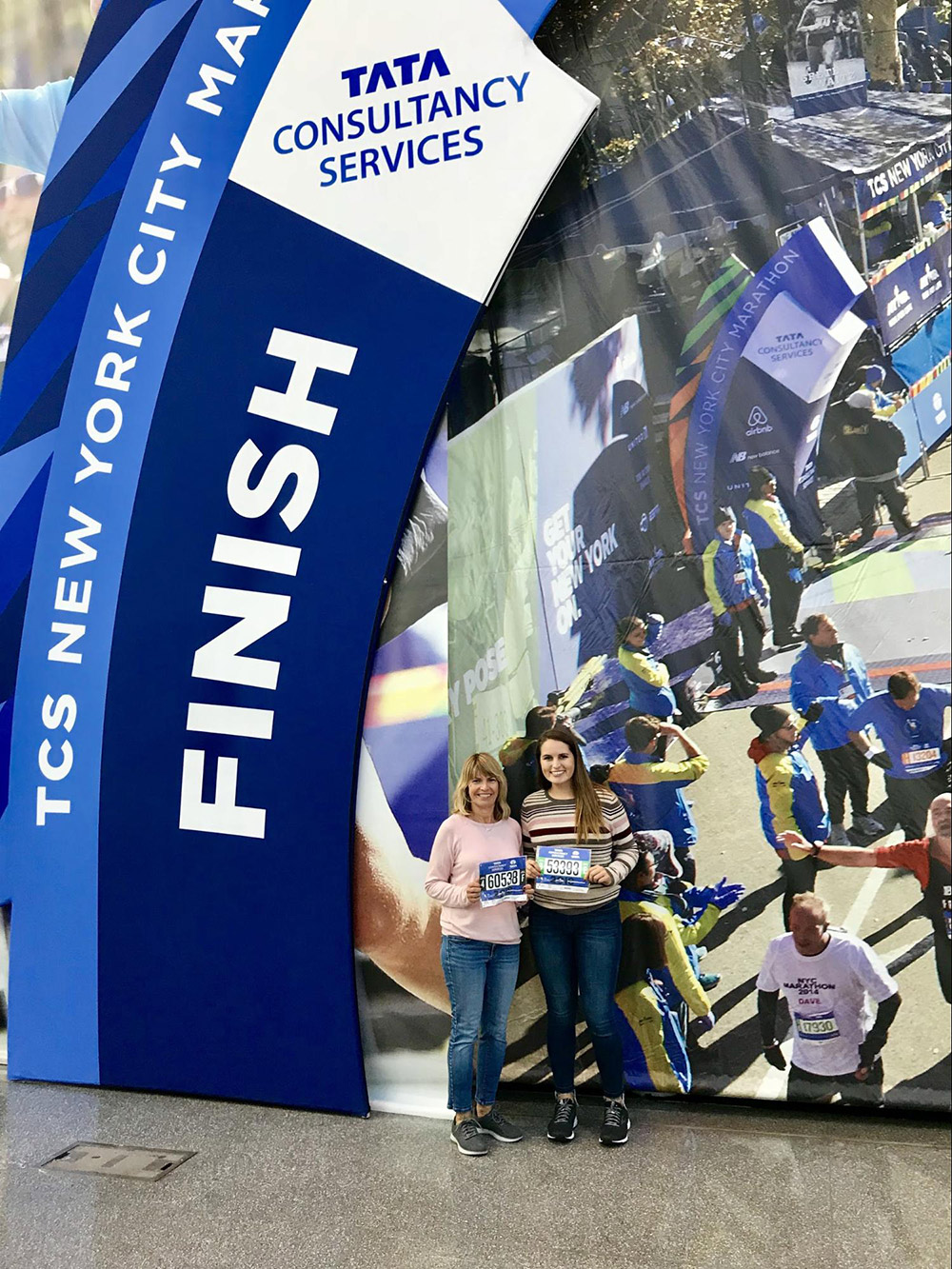 ---
Nicole was able to raise nearly $4,000 for the American Heart Association with the matching component of our Elastic Cares program, which matches donations up to 1% of an Elastician's respective base salary per calendar year. Learn more about our Source Code and discover whether Elastic is a place you'd like to call your own.