Elastic believes in giving back, both by supporting the communities in which we live and work, and recognizing that participating in these activities can inspire and enrich our lives in unexpected ways. That's why we offer our Elasticians volunteer time off (VTO) to foster a culture of caring.
The Helper Node blog series shines a light on the inspiring ways our Elasticians use their volunteer hours to help their community and the world at large. In this edition of the Helper Node series we meet Sarah Hersh, who volunteers her time tutoring students to improve their reading skills.
---
Can you tell us a little bit about yourself, what do you do at Elastic?
Sarah Hersh: Hi! My name is Sarah Hersh, and I live in Washington, DC. I joined Elastic last fall and I work as a technical writer on the Kibana team.
How do you use your volunteer time off (VTO)?
Sarah: When I joined Elastic, I was really excited to learn about the VTO program. I wanted to find a volunteer opportunity in my local community. I was a middle school teacher for a few years, so I hoped to find something related to education. I did some research and found a program that seemed like a perfect fit: Reading Partners. They're a national organization, but they partner directly with local schools. The program is designed for students from kindergarten through 4th grade who need extra support with their reading skills. Their mission is, "to help children become lifelong readers and learners by empowering communities to provide individualized instruction with measurable results."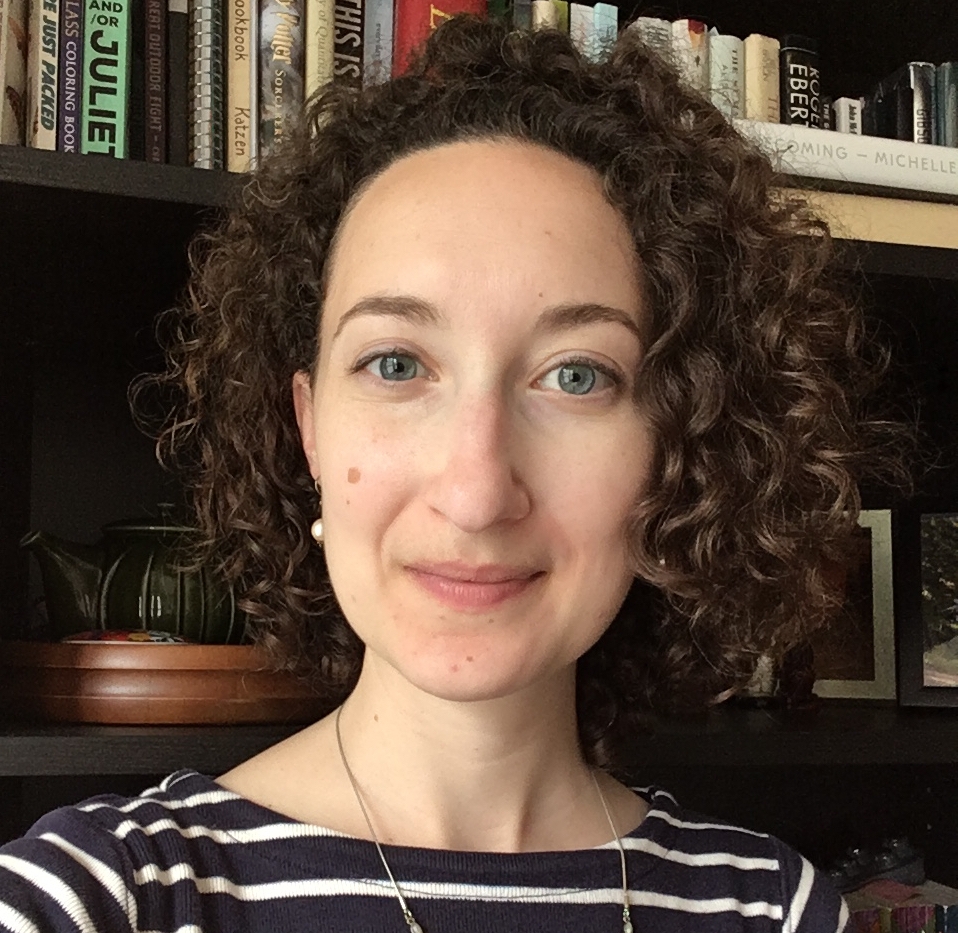 Sarah Hersh in her library.
What is your biggest challenge or roadblock to being involved?
Sarah: The biggest challenge was probably just figuring out the logistics up front: doing research into different local programs, making phone calls, attending trainings, and figuring out the DC public schools security clearance process. But once I worked through those initial roadblocks, the actual volunteering hours have been pretty easy to work into my schedule.
It's really a luxury to have the volunteer time off that Elastic provides; my manager was really supportive and I signed up for a time slot at the beginning of the day, so it doesn't really impact my work week too much. It might sound like taking an hour away from work each week would be disruptive, but once you get started, it just becomes part of your routine.
Why did you end up choosing this organization?
Sarah: During my volunteer orientation, I learned that only about 30% of fourth graders in the US can read proficiently. In Washington, DC, that statistic is even lower, and only about 15% of students are reading at grade level by the time they are in 4th grade (4th grade reading proficiency has been shown to be a strong predictor of future educational outcomes). Those statistics were really motivating, and when I read more about the program's impact, I felt confident that volunteering with them would be time well spent.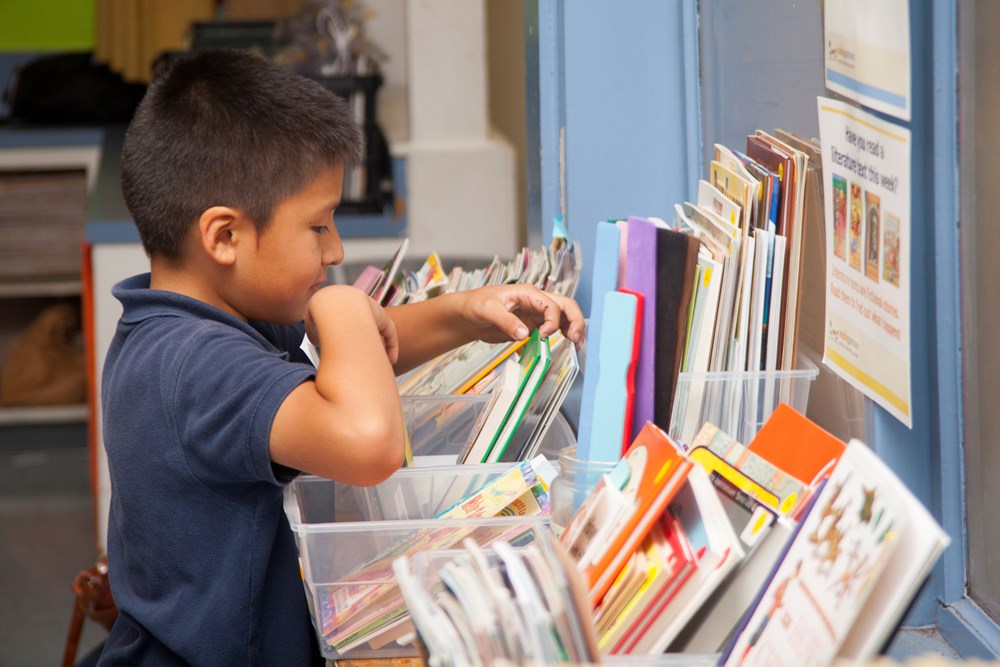 Reading Partners has locations all across the country.
What does your day look like when volunteering?
Sarah: Once a week I volunteer for an hour at an elementary school in southeast DC. I'm paired with a six-year-old who has a lot of energy! We start the hour by reading together, and then we work on vocabulary and other reading comprehension skills. Volunteering with Reading Partners is great, because they provide a full curriculum with evidence-based practices for each lesson. Today we had a little time left at the end of the lesson, so we played a game of tic-tac-toe with her sight words.
What's your one take away from this experience?
Sarah: My main takeaway is that one-on-one attention really matters to kids. I can see how the lessons that we follow each week help the student that I work with feel more confident as she sees herself gaining skills, and mastering new sounds and words. I've met volunteers of all ages and backgrounds in the reading center, but to me, the common thread is that anyone who makes the commitment to show up, follow the curriculum, and really pay attention to a child's effort and progress can make a big impact.
The other important takeaway is that it's also just a lot of fun to get to hang out with a six-year-old! It's a great change from my normal routine and provides good perspective on everything else I might have going on during the week.
Any last thoughts?
Sarah: I'd encourage anyone who is interested in literacy tutoring to learn more about Reading Partners. They have locations across the country, so they might have partnerships with schools near you! Beyond that, I'd really encourage people to think about finding a local volunteer opportunity. This experience takes me out of my normal routine once a week and helps me feel more connected to my community; it's great to feel like one hour a week can really make a difference.
Interested in joining Elastic? Learn more about our teams and career opportunities in the US (and distributed) and apply today.