Welcoming all users! Elastic expands Knowledge Center and Support Hub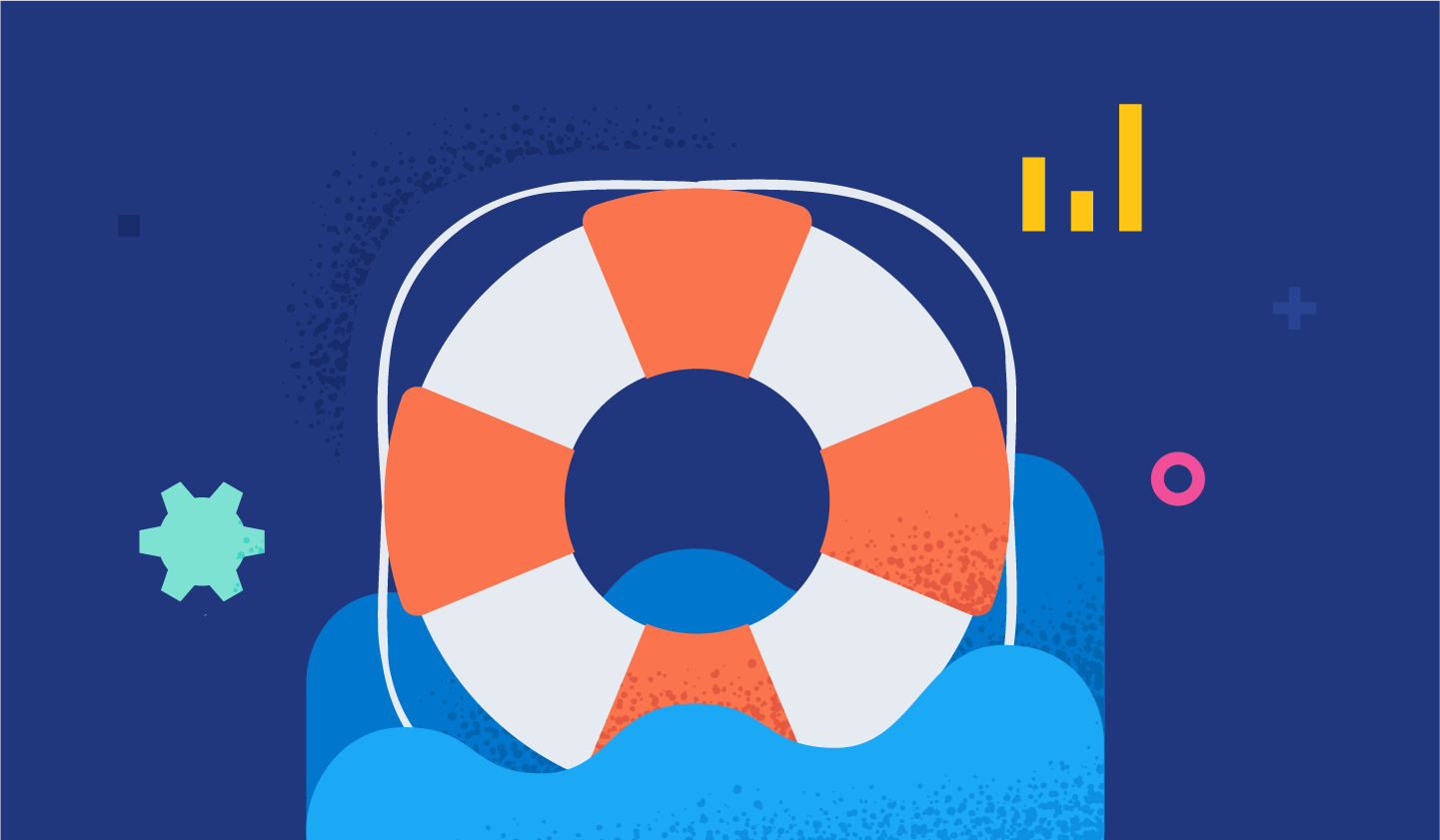 We have some great news for all cloud users: you can now access our Knowledge Center, request technical support during cloud trials, and raise billing cases through the Elastic Support Hub. This means you can tap into the wealth of knowledge and experience that our Elasticians have accumulated over the years to get the most out of our products and solutions.
Elastic is committed to thinking about the success of our users first, which is why we have improved the way we write and share articles with the broader developer community. We want you to learn from our insights and best practices, as well as troubleshoot and fix any issues that may arise.
But we're not stopping there. We're committed to contributing even more knowledge to our community over the coming months. You can look forward to new topics to learn about our products and solutions; tips and tricks to optimize, scale, and reduce cost on your deployments; and answers to common questions and challenges.
Why is knowledge important?
Elastic is used by thousands of organizations around the world for various use cases, on different hardware configurations and versions. This means that there is no one-size-fits-all approach and that each scenario may require some fine-tuning and customization. As we've been developing and evolving Elastic solutions for over a decade, our teams have learned a lot about these nuances and how to handle them. 
Maybe you're a skilled developer who needs to implement Elasticsearch for a project at your company but you're new to our solutions. Or maybe you have a complex on-prem deployment that you need to keep running smoothly at all times. In either case, you may encounter some challenges or questions along the way. That's where our Knowledge Center can help you with guidance based on real-world situations.
How has access changed?
The Elastic Support Hub was previously available to paid customers in a Gold tier or above. All Elastic Cloud accounts can now access the Support Hub, regardless of whether it has any running cloud deployments. If you don't have an Elastic Cloud account, simply sign up! All articles within the Knowledge Center are free to read and authored by our internal experts such as support engineers, solution architects, and developers.
If you're on a trial deployment and still don't find the answer you need in an article, you'll also get access to a higher level of technical support during the initial trial period. We want you to succeed, and we're here to help you with any issues you may face.
The new dashboard
To bring you the most relevant knowledge articles, we have created a content-first homepage experience in the Elastic Support Hub. Here you will find recommendations based on the products and solutions that you use, our newest articles, and articles you have recently viewed.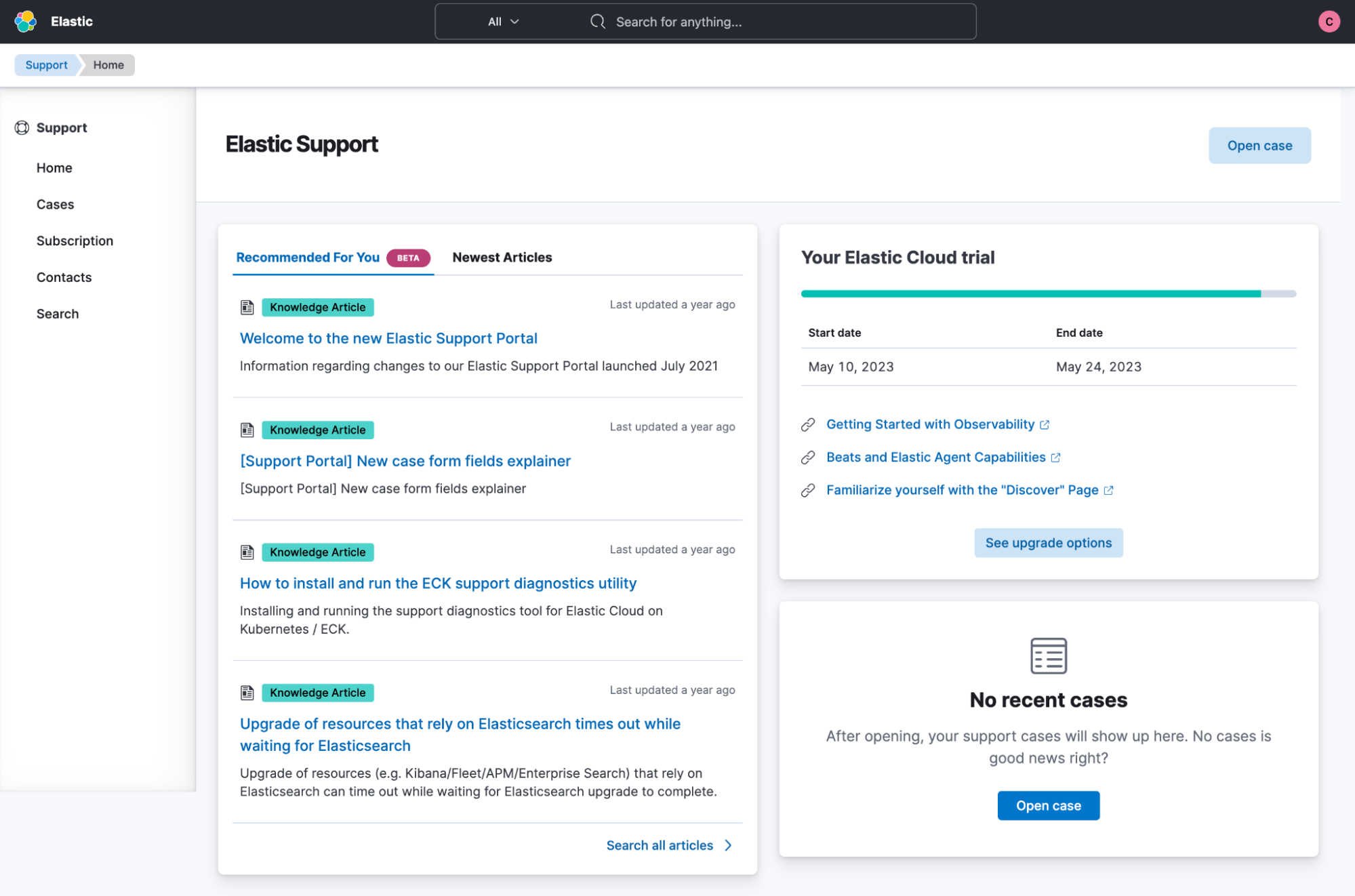 OmniSearch features
The Elastic Support Hub doesn't just host our Knowledge Center — it is a centralized source for all of our product documentation and Elastic blogs. True to our search origins, we have created an experience that enables users to search through all of these sources from a single bar at the top of the Support Hub.
If you're curious, this is built entirely on our own Elasticsearch solution. We will share the technical details in an upcoming blog so that you can create your own omnisearch experience.
Conclusion
As Elastic adds new features and capabilities to our products and solutions, we'll continue improving the resources we offer. Stay tuned for the new articles that we'll add to our Knowledge Center to help you manage your deployments.
You can access the Elastic Support Hub directly here or by clicking on Support within your Elastic Cloud console.

Feel free to reach out to us to share your ideas, questions, and challenges. We can be reached via our Slack community or by posting on our Discuss forum. You can also give feedback on a specific Knowledge article in our Elastic Support Hub.