Elastic believes in giving back, both by supporting the communities in which we live and work, and recognizing that participating in these activities can inspire and enrich our lives in unexpected ways. That's why we offer our Elasticians volunteer time off (VTO) to foster a culture of caring.
The Helper Node blog series shines a light on the inspiring ways our Elasticians use their volunteer hours to help their community and the world at large. In this edition of the Helper Node series we meet George Young, who volunteers with the ORPHANetwork.
Can you tell us a little bit about yourself and what do you do at Elastic?
My name is George Young and I have been a Vice President supporting our public sector business for the past six years and now work in Enablement. I live in Bigfork, Montana, with my wife and three of our seven kids (the others are grown).
How do you use your volunteer time off (VTO)?
My wife and I are involved in several volunteer opportunities, but the top one is working with orphans. We have been traveling to and supporting the work of ORPHANetwork since 2005 in Puerto Cabezas, Nicaragua. They work with a local orphanage there that helps about 300 kids. We're involved by not only going on trips but also arranging fundraisers for various needs. Elastic's generous corporate matching program has allowed us to assist in building a feeding center that provides a meal a day to kids and also offers educational opportunities specifically to local kids living in a landfill. We've also assisted in providing a well and clean water for the orphanage and school. Most recently we participated in recovery efforts after the area was hit with back-to-back category five hurricanes that devastated the community. Over $50,000 has been raised already through Elastic fundraising.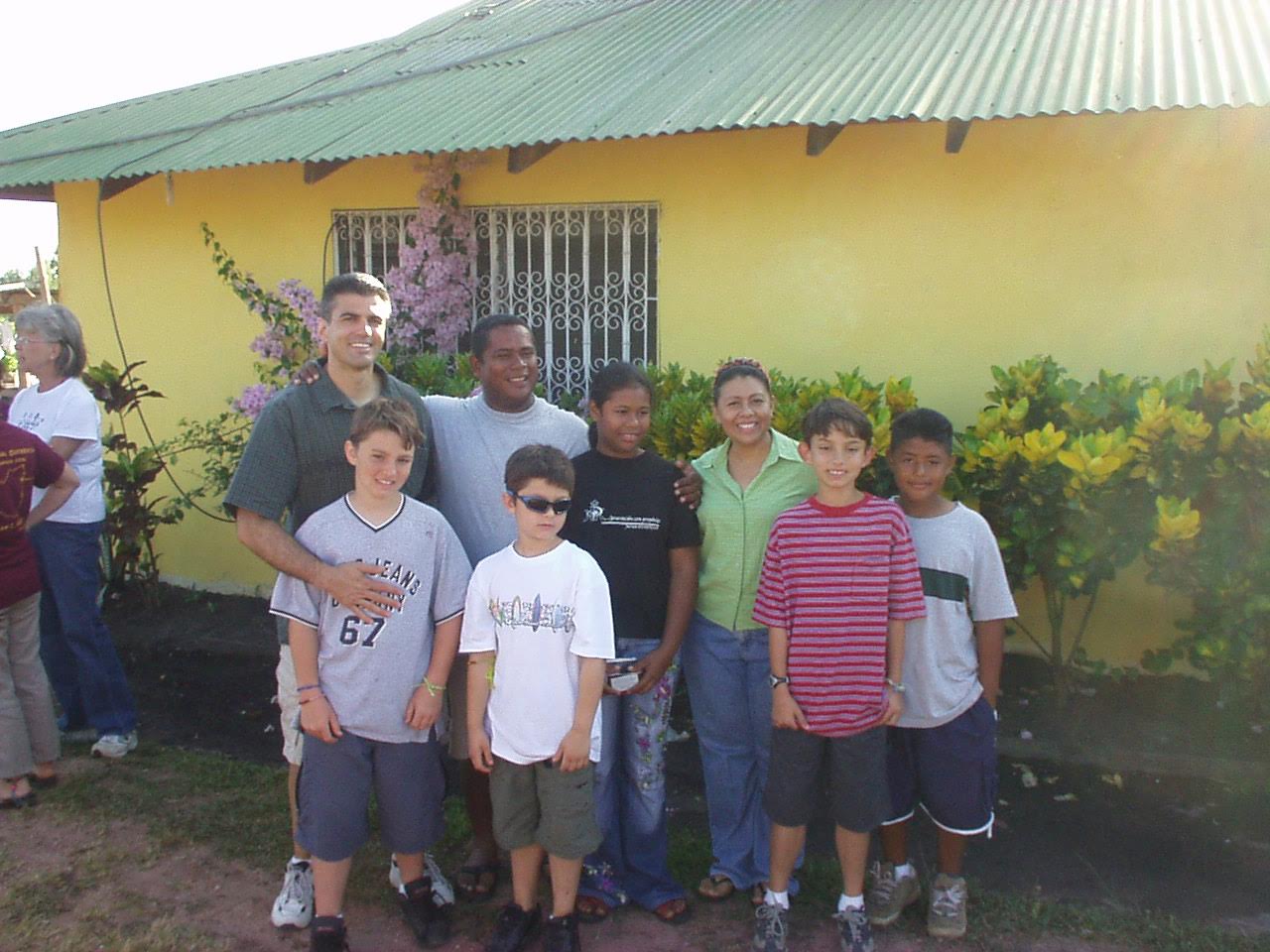 George and his kids with organizers Earl and Damaris Bowie from the orphanage in Puerto Cabezas.
How did you become involved with this organization?
As adoptive parents we are aware of the big needs for orphans around the globe. We started volunteering in 2005 as a chance for us as a family to meet and support orphans. It had a huge impact on all of us to meet the kids and the workers who serve them daily, and moved us to take part in supporting orphans' long-term needs. Our adult children would say the visits to the orphanage have been one of the most transformational experiences in their lives.
What does your day look like when volunteering?
We serve in a number of ways — everything from construction work to playing with kids, whatever the need of the day is. Each evening we have "porch time" with the other volunteers to share stories and process what we have experienced. It is always a powerful time of reflection.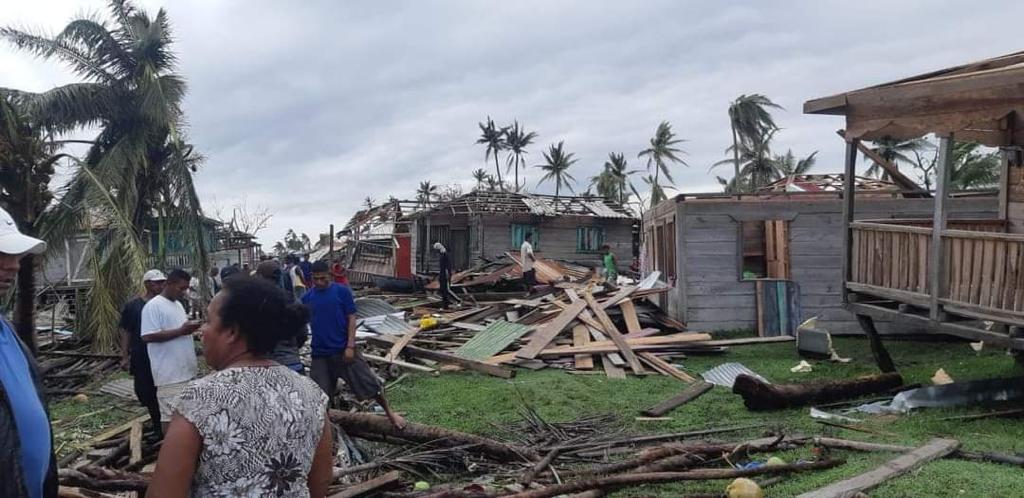 A view of the ground damage after a second hurricane hit Puerto Cabezas.
What's your one takeaway from this experience?
One of the awesome things about this is bringing our own kids. They get an opportunity to cross the language barrier with the universal language of play. Becoming friends with those trapped in economic poverty and having exposure to their lives and stories always makes me feel like we receive more than we give when we serve.
What is your biggest challenge or roadblock to being involved?
It takes flexibility and a willingness to focus on what can be done today without getting discouraged that you can't always accomplish what you'd hoped. Sometimes just being there and loving people is the biggest outcome.
How do you make time to volunteer?
We all have busy lives. It is never easy to get involved and serve. In all honesty, the first time I took my kids they were reluctant to volunteer, but on the last night we were there they came to my room crying and said "why can't we stay longer?" I never regret making this time a priority.
Any last thoughts?
It is awesome working for a company like Elastic that provides generous VTO policies as well as matching grants — but even more important is that there is just an ethos here of giving back. I was floored by the generosity of my peers to support this and other efforts for Nicaragua over the years.
Interested in joining Elastic? We're hiring. Check out our teams and find the right career for you! Want to read more about life at Elastic? Read more on our blog!