Author
Articles by Andrew Li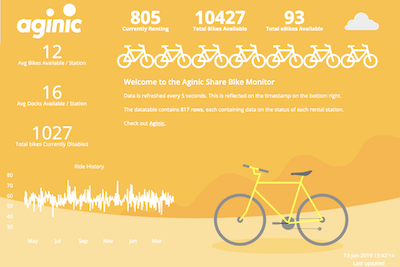 Eye-catching Canvas dashboards on top of bike sharing data
Learn how Aginic - one of Australia's leading data analytics consulting agencies - is using Canvas to help track and display real-time public bike sharing.
Sign up for Elastic Cloud free trial
Spin up a fully loaded deployment on the cloud provider you choose. As the company behind Elasticsearch, we bring our features and support to your Elastic clusters in the cloud.
Start free trial