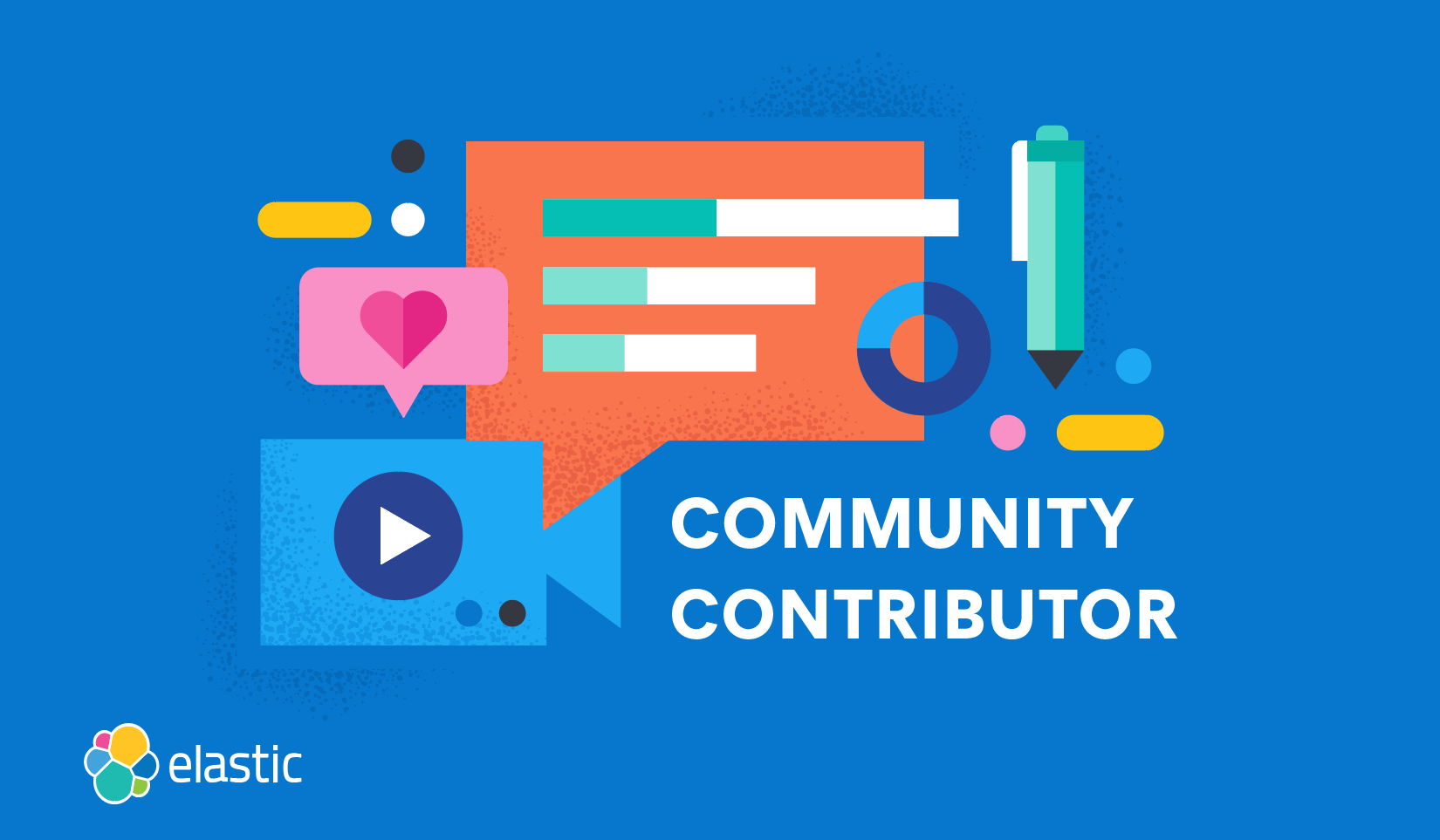 By now you've heard of Elastic's recognition and rewards program, the Elastic Contributor Program. But why should you join? Here are five things you may not have realized about participating in the program, along with more information about the work and success that our current contributors in the Elastic community have experienced:
Get recognized for your participation in the Elastic Community
Do you speak at meetups about Elasticsearch? Contribute code to Elastic repos? Write articles about Kibana? Create video tutorials on logstash? Turn all of those projects into points and compete to earn recognition as an Elastic Contributor. Gold, Silver, and Bronze winners receive LinkedIn virtual badges acknowledging their status as Elastic Contributor Program winners.
Gain a network of support as you build your experience with Elasticsearch
The Contributor Program is enmeshed in the Elastic Community's offerings. Through your participation in the program you'll get a first-hand look at what other contributors are working on, and the opportunity to deepen your understanding of the stack through working on projects and contributions.
Compete for the chance to win prizes
Elastic Contributor Program winners receive prizes like Elastic online training subscriptions, Elastic Certified Engineer certification attempts, cloud extended trials, Elastic swag like water bottles or t-shirts, and Gold Contributors will each receive a Macbook.
Participating in the program and building your Elasticsearch skills helps you stand out to employers (alt: get noticed and get hired)
Dedicating time to the Elastic Contributor Program and to increasing your Elasticsearch skills could get you a job. Check out this blog highlighting Philipp and Peter who were hired by Elastic after participating in the program.
Give Back to the Elastic Community
One of the most beautiful things about having a front row seat to the Elastic Community is getting to witness folks helping each other out. From discuss.elastic.co to the Elastic Community Slack Workspace, from the comment section on the Official Elastic Youtube Channel to the Elastic Community Conference- no matter where you turn you'll see Elasticsearch pros and beginners helping each other out. The Elastic Contributor Program helps to broadcast your ideas and projects for the benefit of the wider Elastic community.
We are proud to have amazing numbers to share. Over 250 contributors have joined the program across three cycles and they have submitted almost 3,000 contributions! Check out the leaderboard for our regions EMEA, AMERICAS and APJ and meet the top Contributors for the 2022 cycle.
For this new cycle we have cool new features and new ways to score points. We are now accepting pull requests (for Elastic repo) and code contributions made to non-Elastic repositories. You can also score extra points by uploading the slide deck used on a presentation or by sharing an article or blog post on your social media. We also have a referral program where you can invite your friends to join the program and once they make a valid contribution to the program, you will score extra points! Check out all the new rules and start contributing now.