You've arrived at your creative space for live Elasticsearch data. Play with color palettes, add your own CSS elements, drag and drop assets — and turn your presentations and reports into dynamic, infographic-style works of art.
Getting started with Elasticsearch: Store, search, and analyze with the free and open Elastic Stack.
Watch video
Intro to ELK: Get started with logs, metrics, data ingestion and custom vizualizations in Kibana.
Watch video
Getting started with Elastic Cloud: Launch your first deployment.
Learn more
Present
Present Elasticsearch data in a way that tells your company's story — whether it's presenting flight statistics at an airport kiosk or reviewing auth logs in a conference room. Keep your team engaged with beautiful, real-time displays featuring social analytics, user engagement, operational analytics, KPIs, or any data really. Plus, take your visualizations outside of Kibana — Canvas shareables enable you to embed static workpads directly into HTML sites.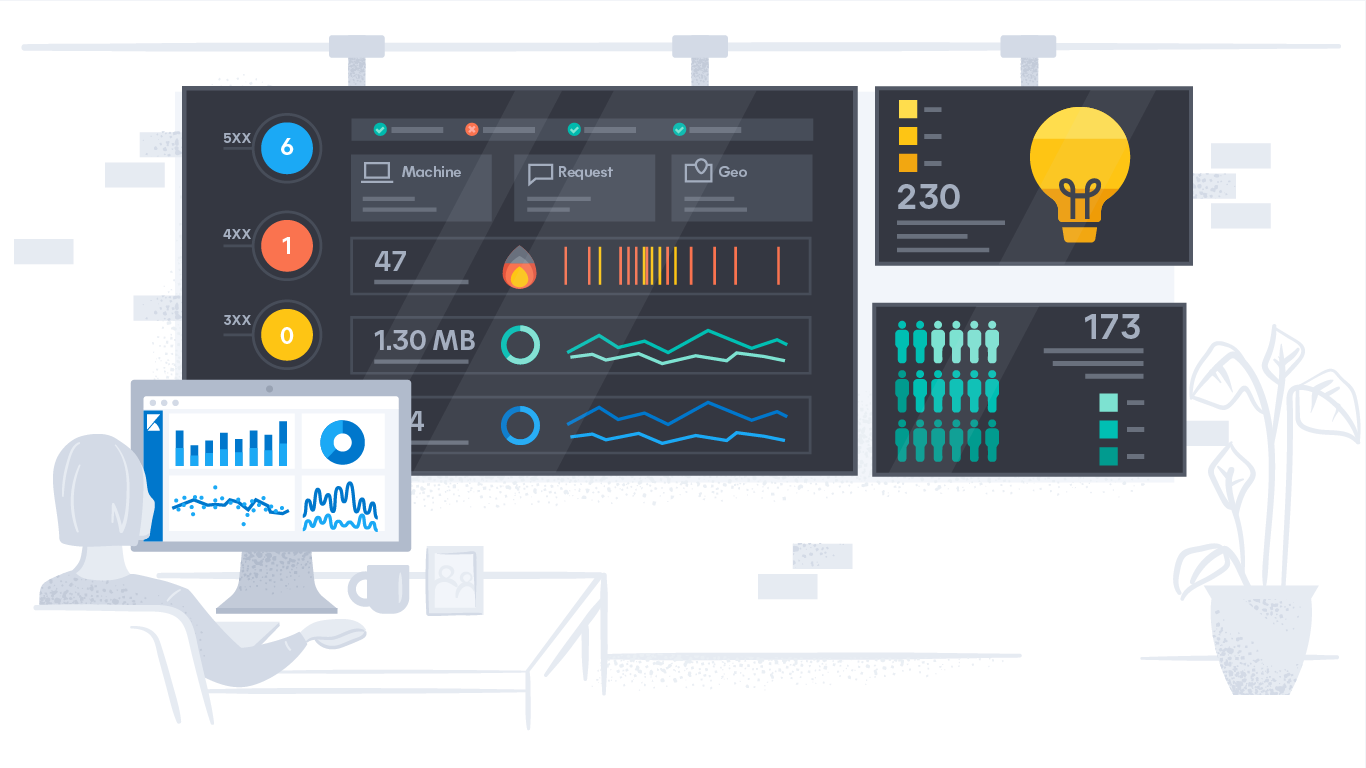 SQL
Canvas has full support for Elasticsearch SQL query syntax so you can enjoy the rush of typing SELECT and watching the magic happen. Use Elasticsearch SQL to build aggregations and shape your data within Canvas — then use that familiar syntax for metrics, time series visualizations, infographics, and beyond.