Growing up in a French American family, I experienced a blend of cultures at home. This meant speaking a lot of "franglais" and spending the holidays visiting family in Europe.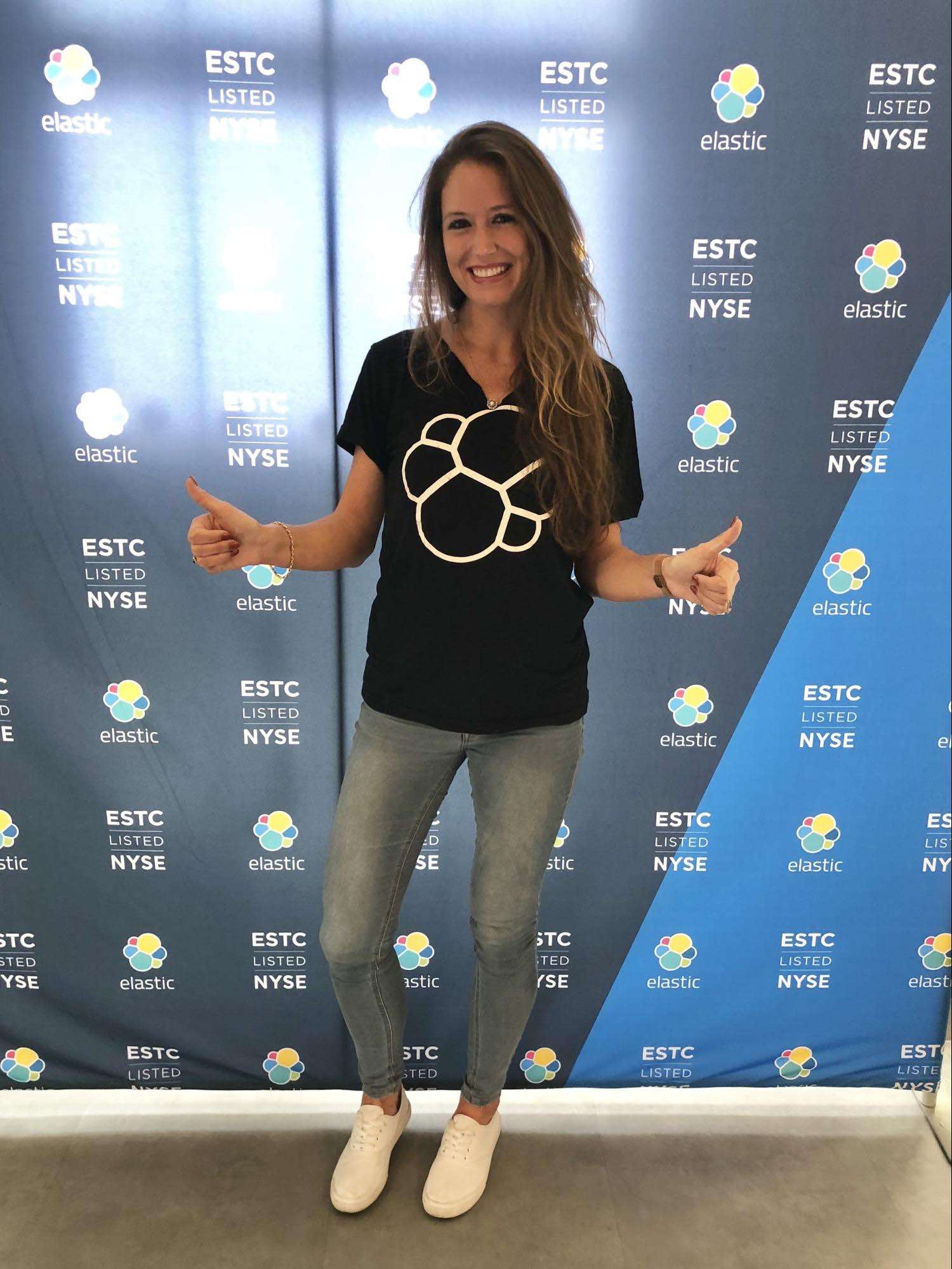 Samantha Menot
My best memories are from when I would visit my grandfather in London. He was the eldest of 6 children, born in Bordeaux, France. He didn't come from a very wealthy family and grew up during a difficult time. At 19 he served in the English military during WWII and after the war he moved to Paris where he grew his career in finance from the bottom up, later becoming the CFO of PepsiCo Europe in London. He took every opportunity he had to learn and better himself in his career in order to be successful.
I truly admired his take on work-life balance. While his job may have been high pressure, he always managed to make time for his family and friends, play tennis (which was one of his real life passions), travel the world, and enjoy a nice glass of red wine. He was kind, humble, and generous with others. My grandfather had a big influence on me and is one of the reasons I later moved to London. I have aspired to work hard in my own career, make time for loved ones, and push myself in my passions for running and giving back in the same way.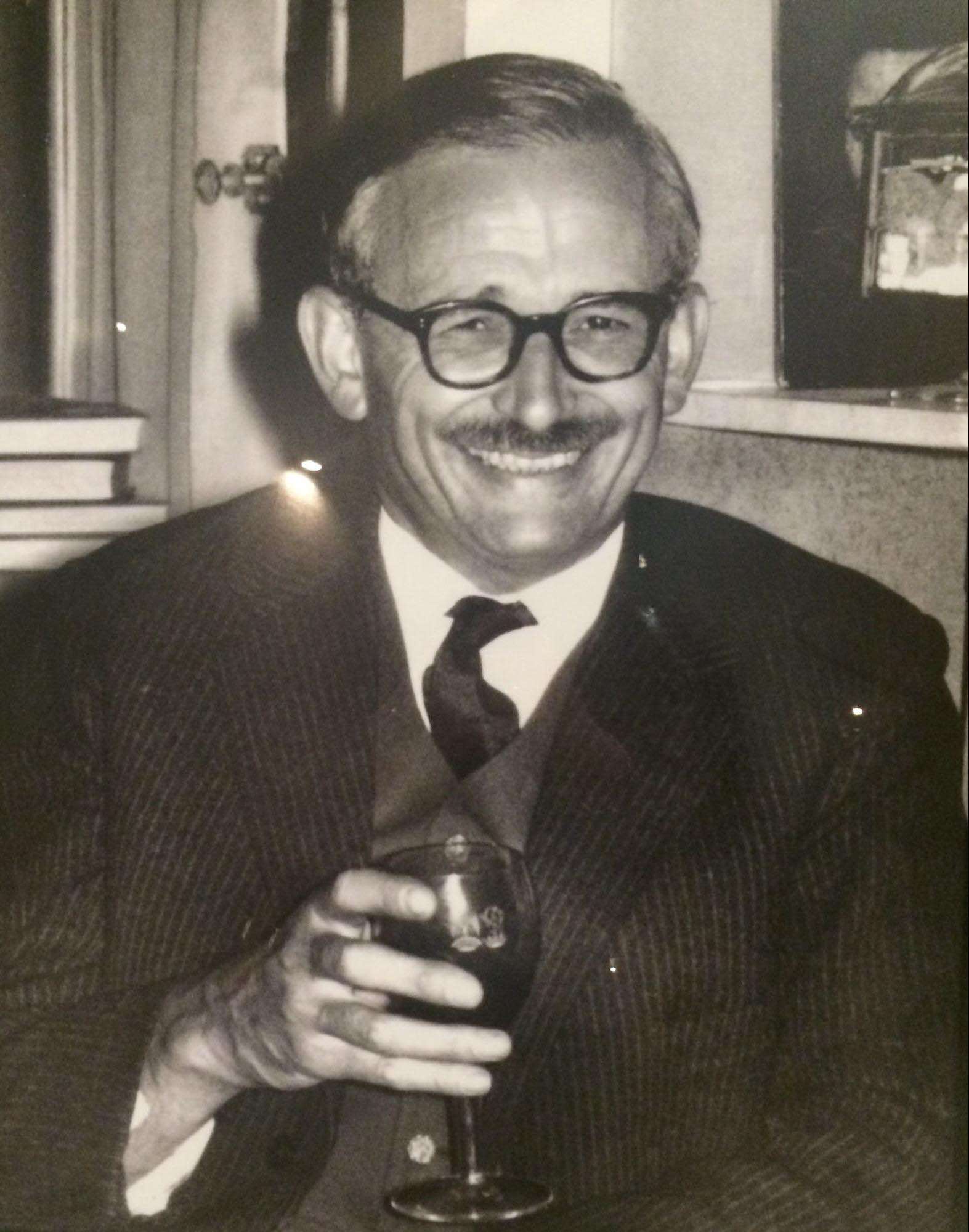 Samantha's grandfather
While at university, I had the opportunity to study in Paris for a semester and while there, fell in love with life in Europe. My heart was set on finding a job there after graduating. I wanted to rediscover my European roots, spend time with family, absorb different cultures and experiences, and work in an international environment. After many efforts I landed a job, bought a one-way ticket, and followed my dream across the pond.
It's now been over six years since I made the move, and all I can say is that it's been life-changing. For someone who grew up in the US, being abroad has been such a fruitful experience, giving me the opportunity to grow and develop both personally and professionally in the international melting pot of London.
Four years and a few months ago I started my journey at Elastic. At the time I really wanted to work for an exciting early-stage tech company with phenomenal technology where I could learn a lot, be a part of the company's growth, and make a big difference growing a team and the company culture. I spoke with John Black, the Global VP of Sales Development. He was looking to build the foundation of the worldwide User Success team and sold me on Elastic — I knew it was the right place to be!
Back then, we were around 180 employees globally. In what feels like the blink of an eye we've flourished to over 1600 Elasticians across 30+ countries (and counting), and our open source community now spans over 100 countries. I am passionate about people, and my responsibilities within the User Success and Customer Success teams I've helped build have been to ensure that our users and customers find success using our dynamic product stack. Covering EMEA has given me an incredible opportunity to travel and meet with users and has taught me so much about working with many different cultures. I am constantly inspired and energised by the brilliant people I work with at Elastic, as well as the culture that we have built, which is second to none — something we can really be proud of! Beyond the professional opportunities this company has provided, Elastic has given me many opportunities to explore my passion for people, running (for my own mental and physical well-being), and giving back to the community.
One of my favourite things about working at Elastic is the generous Volunteer Time Off (VTO) program that allows myself and my fellow Elasticians the chance to volunteer up to 40 hours per year (with pay). The options for volunteering are plentiful, of course, and we all use our VTO in different ways. Some Elasticians use their volunteer work in bulk over the course of a week to partner with associations like Habitat for Humanity, while others like to volunteer a bit of their time every week with organisations such as the Menlo Park City School District. I am one of those Elasticians who enjoys spreading my volunteer work over the course of the whole year, to support different causes that are of importance to me.
During my time with Elastic, I have spearheaded various volunteer activities.
The Salvation Army Christmas Present Appeal
For the last four Decembers, our London team has donated new, unwrapped toys and gifts for children, families, and people experiencing homelessness around the holidays as part of The Salvation Army Christmas Present Appeal. I've worked with the Salvation Army since high school and was happy to get our team involved with their work to help make the holidays a little brighter for those who need it most.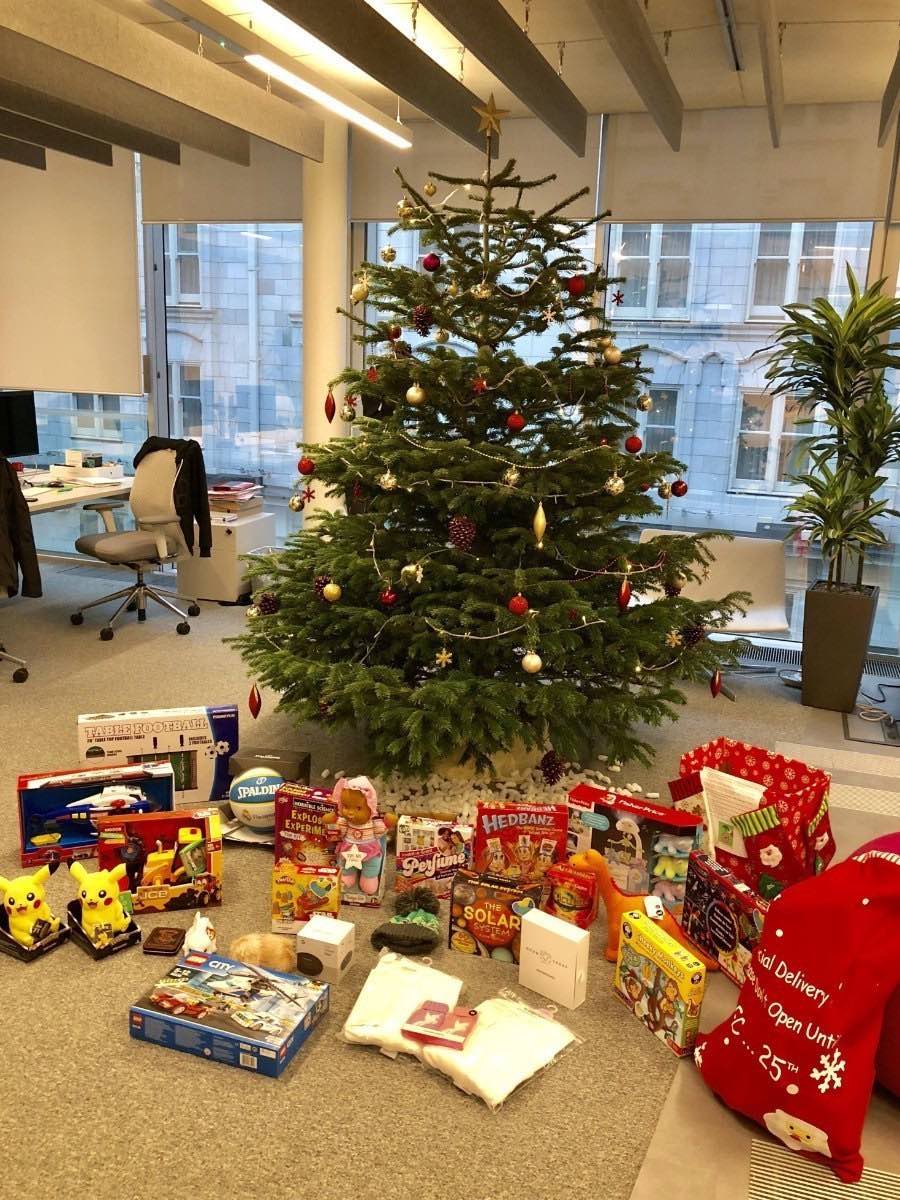 Collecting presents for Christmas
Thrive
Thrive uses social therapeutic horticulture and gardening to bring positive changes to the lives of people living with a physical or learning disability, dementia, or various other diseases, as well as those with mental health or social, emotional, or behavioural difficulties. In the summer of 2015, autumn of 2017, and spring of 2019, our London team volunteered in Battersea Park, London, working alongside their client gardeners on different projects. Recently, a team of 14 Elasticians across functions demolished a former fountain to build a raised garden bed in its place for growing pumpkins, which one of the members of Thrive is very passionate about!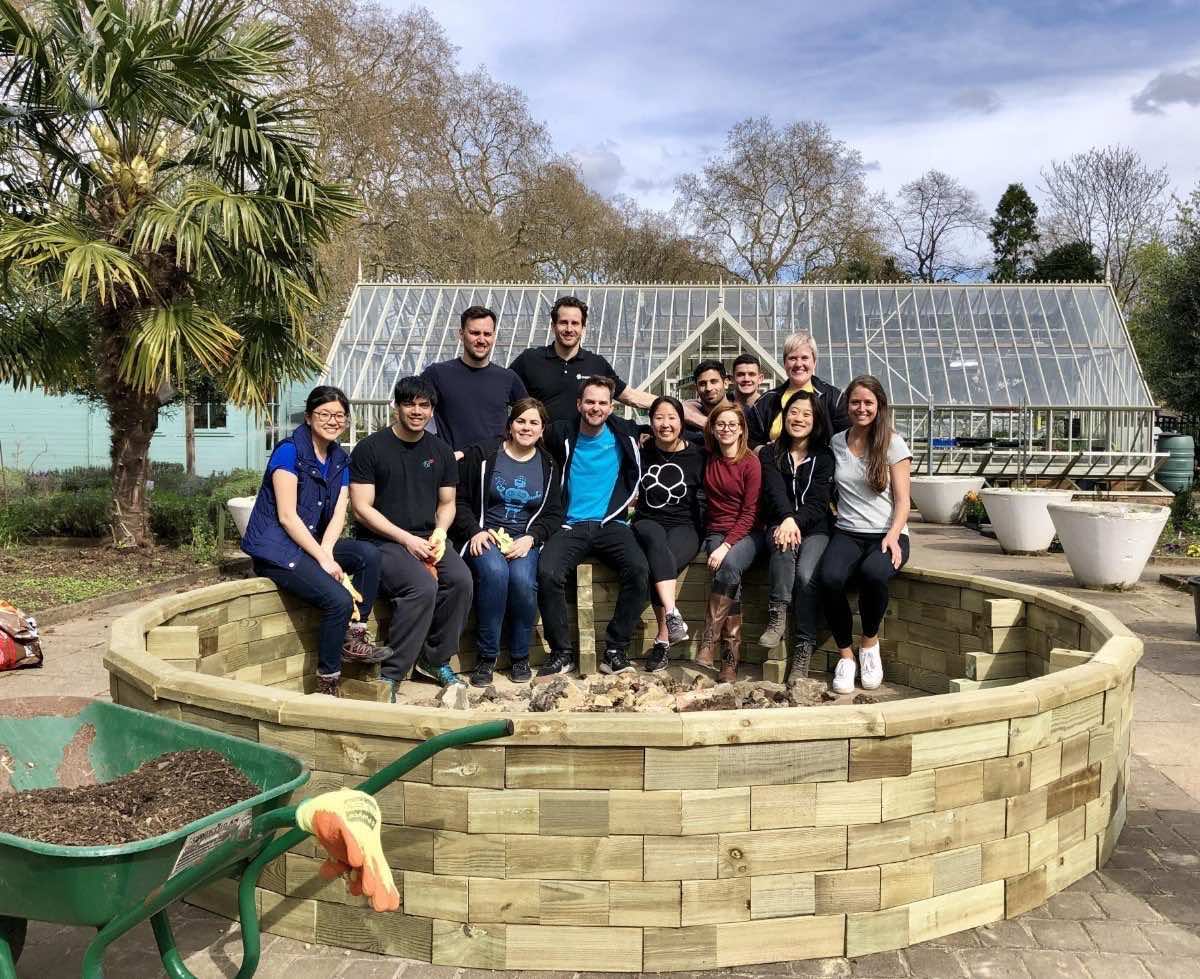 Building the Thrive herb garden
Brixton Soup Kitchen
In the spring of 2017 and winter of 2018, Elasticians volunteered at Brixton Soup Kitchen, whose mission is to help anyone in need, including those experiencing homelessness, drug/alcohol abuse, mental health issues, and young offenders across all demographics. Last winter, 22 Elasticians took to the streets to fundraise over £338 of donations in change and cash. We also helped rake 16 bags of leaves to keep the Brixton Soup Kitchen garden in shape.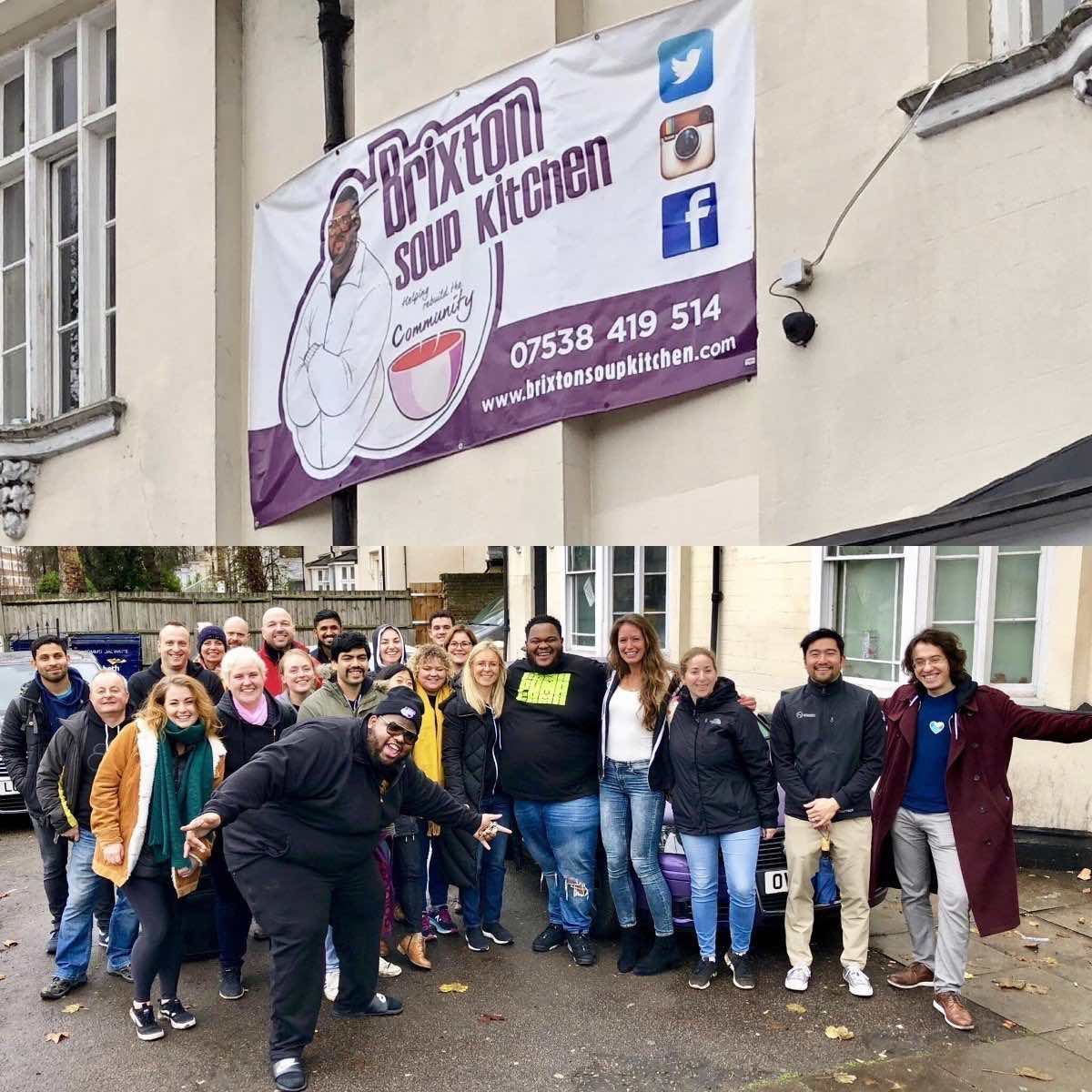 Outside the Brixton Soup Kitchen
JP Morgan Corporate Challenge
Combining exercise with aiding the community, we've participated in the JP Morgan Corporate Challenge 5.6km race in Battersea park for the last four summers in support of assorted causes. I have led as team captain for the last couple of times and this year we ran the challenge in support of Alzheimer's Society, the UK's leading dementia charity. It's a fun run and always well mixed with team bonding!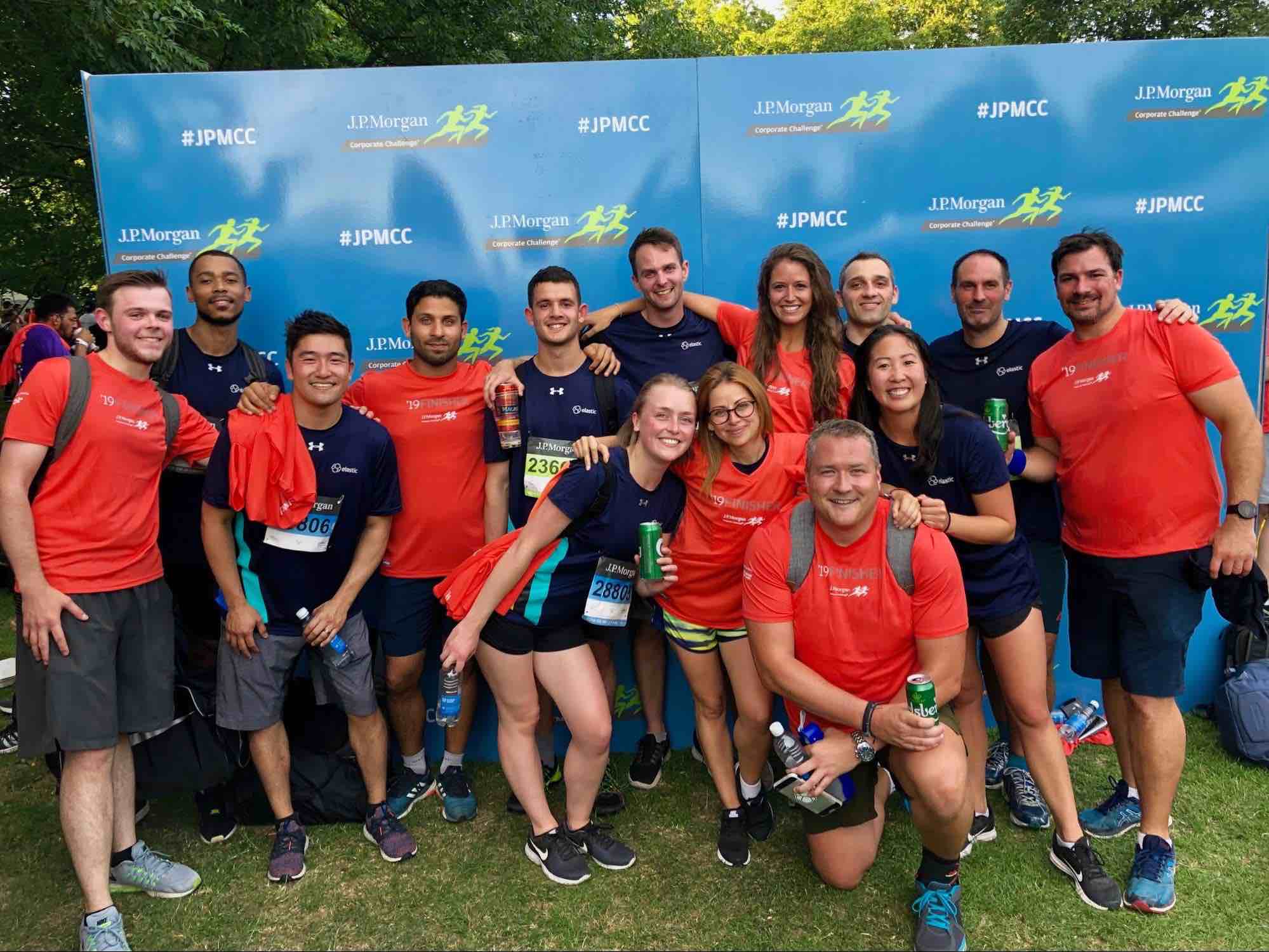 Awesome Elastic runners
Royal National Lifeboat Institution H2Only Challenge
In September 2016 we took on a 10-day challenge to drink nothing but water as part of the Royal National Lifeboat Institution H2Only Challenge (RNLI) and helped raise £634. The campaign raised money to support the work of RNLI volunteers, who are on call 24 hours a day providing lifeboat search and rescue services to save thousands of lives per year.
Candlelighters
It was an honor to support one of our major customers in the UK by attending their charity ball in aid of Candlelighters last November. It's a fantastic cause and was a beautiful evening supporting the families of children with cancer.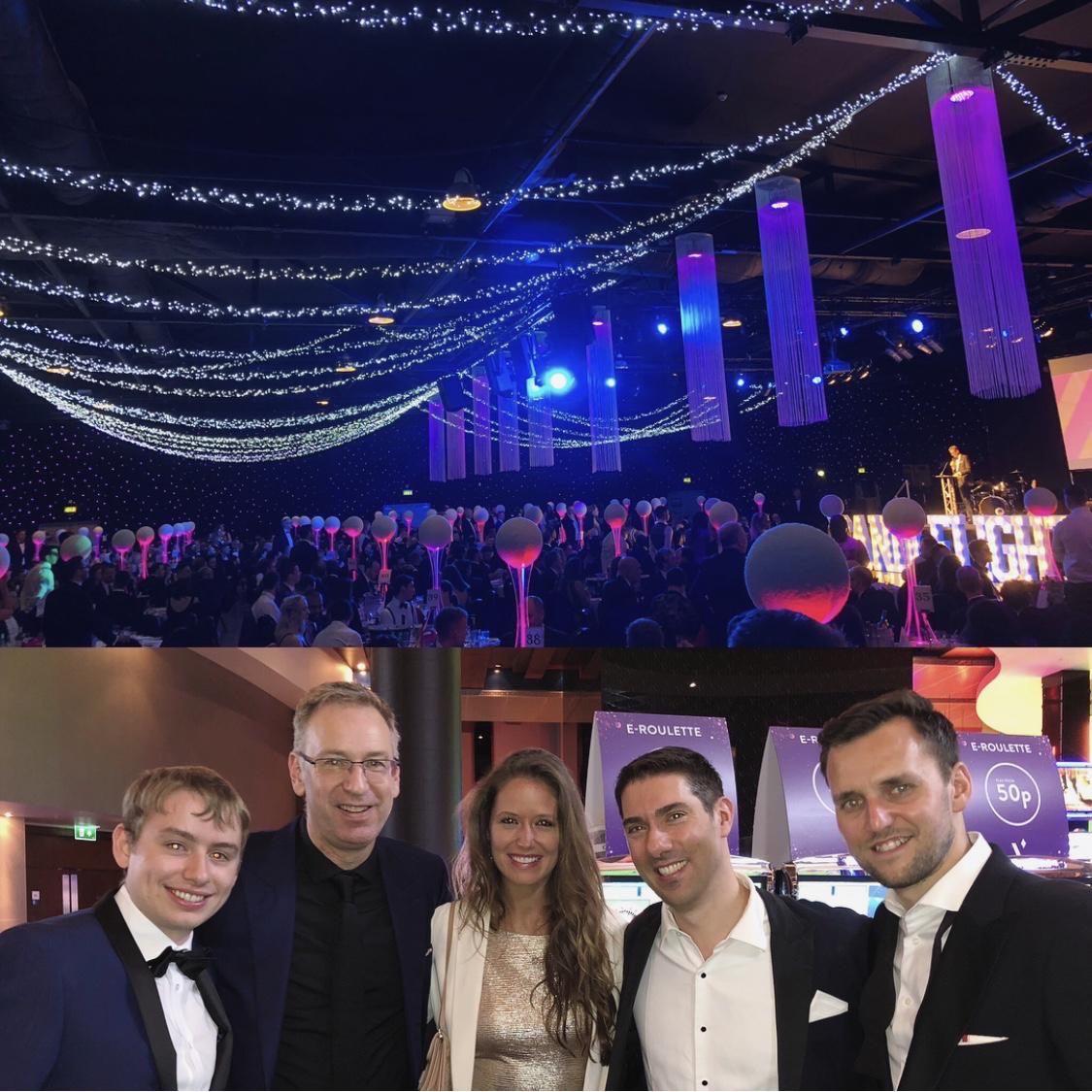 The Candlelighters charity ball
Mind
For mental health awareness month, I worked on a well-being project where I asked Elasticians from around the world and across different functions to answer the question: "What does well being mean to you?" For every video received as part of my final collage, I promised to contribute £5 with 100% donation matching on Benevity to Mind — the National Association for Mental Health, who supports anyone experiencing mental health problems by providing services, raising awareness, and promoting understanding of mental health. Twenty-seven Elasticians participated and I was able to donate a total of £270 to Mind.
Run4Schools
This past month I organised a school supplies collection in our London office for Run4Schools, a non-profit organisation that provides after-school care at three primary schools and one high school in Mitchells Plain Township in South Africa. My colleague, Sam Dijkstra, introduced me to a contact at the organisation and I organised a day of volunteering after the AWS Summit in Cape Town along with two of my colleagues, Janica Lee and Anna Ossowski. We visited the schools and children with Frank Steyn, the GM for Run4Schools. They were so grateful to receive the school supplies, which will help them run their programmes for education, music, and sports. Here is a short video I created which covered our experience:
These are just some of the major organisations I was directly involved with. I was also happy to support my colleague Tom Wilde, who recently led 37 Elasticians in the global Run For The Oceans challenge in June to support Adidas and Runtastic in their #runfortheoceans initiative. Together we ran 579 km total, raising $579 to help clean up our oceans from pollution and plastic.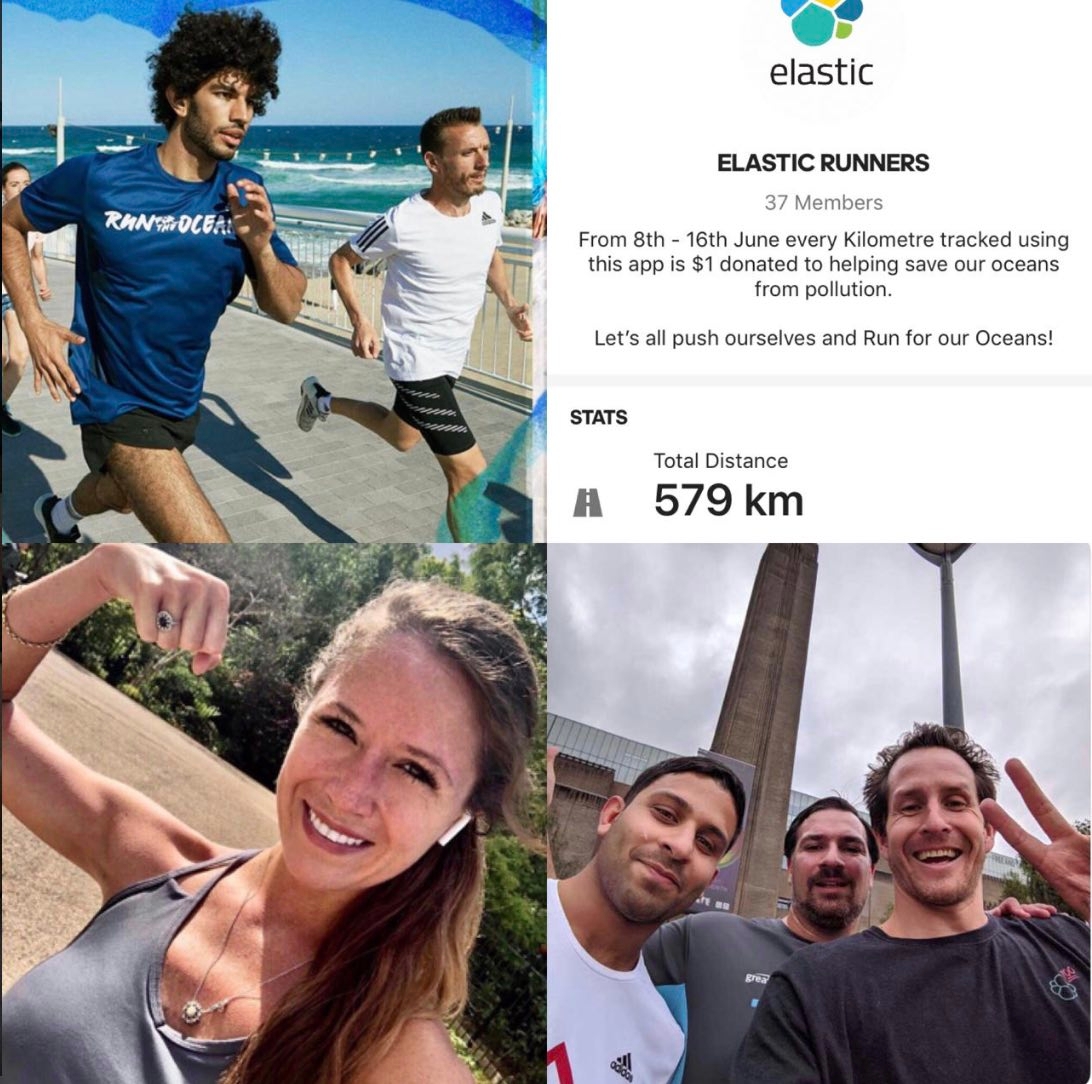 Run For The Oceans
Marathons and giving
Running is undoubtedly one of my biggest passions. I've been running for a long time for personal fitness and for causes. This year I followed this passion for running to accomplish my big dream of tackling the Boston Marathon. I was able to combine this ambition with giving back to the community by working with Back on My Feet, a charity that combats severe homelessness through the power of running. Four years ago, just after joining Elastic, I ran my first marathon in London in support of Phab Kids. I raised £1650 for Phab, an organisation that inspires and supports children, young people, and adults with and without disabilities to make more of life together. I was pleased with the result of my first marathon, but said I would never run a marathon again. But never say never! I took on Boston. My colleagues from around the world and the generous giving program at Elastic contributed 82% of my giving goal to Back on My Feet, and I was able to achieve 106% of my target and raise over $8,000 to help transform the lives of people experiencing severe homelessness — all while fulfilling one of my life dreams.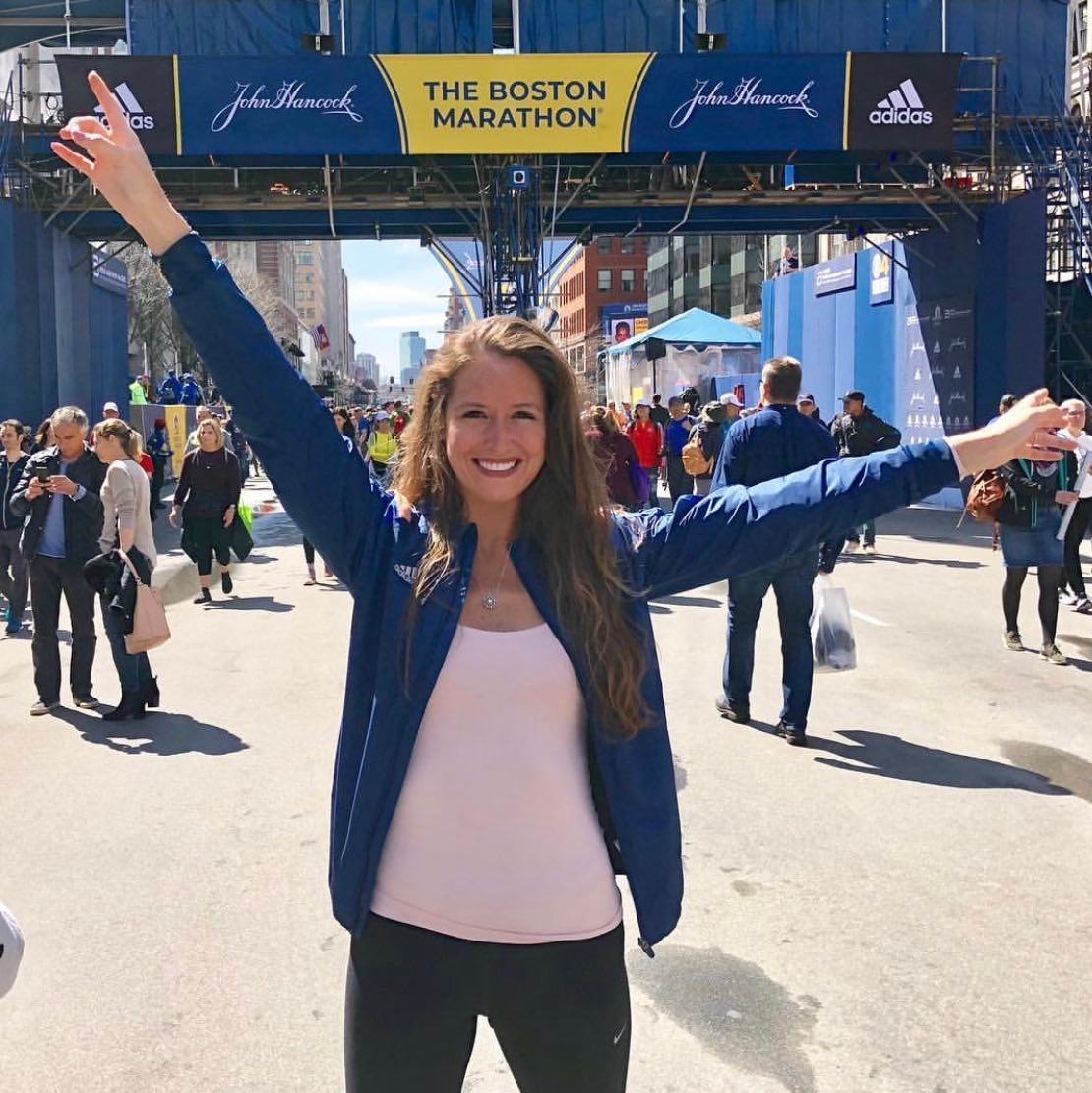 Samantha at the Boston Marathon
I look back on this whole journey following my passions, which led me to London, Elastic, running, and giving back, and see how much I have grown as an individual over the years. I realise how grateful I am to work for a company like Elastic that allows me to follow my passions both inside and outside of work (without sacrifice) so that I can aim to live my best life, while giving back to those who deserve to live their best lives too.
---
Want to work for a company that cares? We're hiring. Apply now!