If you ask people for one fact about Amsterdam, that beautiful, cosmopolitan city sitting below sea level, nine out of ten polled will tell you that the Dutchies and expats living there are crazy about their bikes. In fact, bikes actually outnumber the people living in the Netherlands!
As a company founded in Amsterdam, bikes have always been a big part of Elastic culture. We're a distributed company, and though most Elasticians do not call Amsterdam their home, many still commute to their work spaces on bikes, organize regular rides together, and even chat bikes (and show off their wheels) in our dedicated #bikes Slack channel. Hey, even Shay, our CEO, is a big fan of this humble mode of transportation.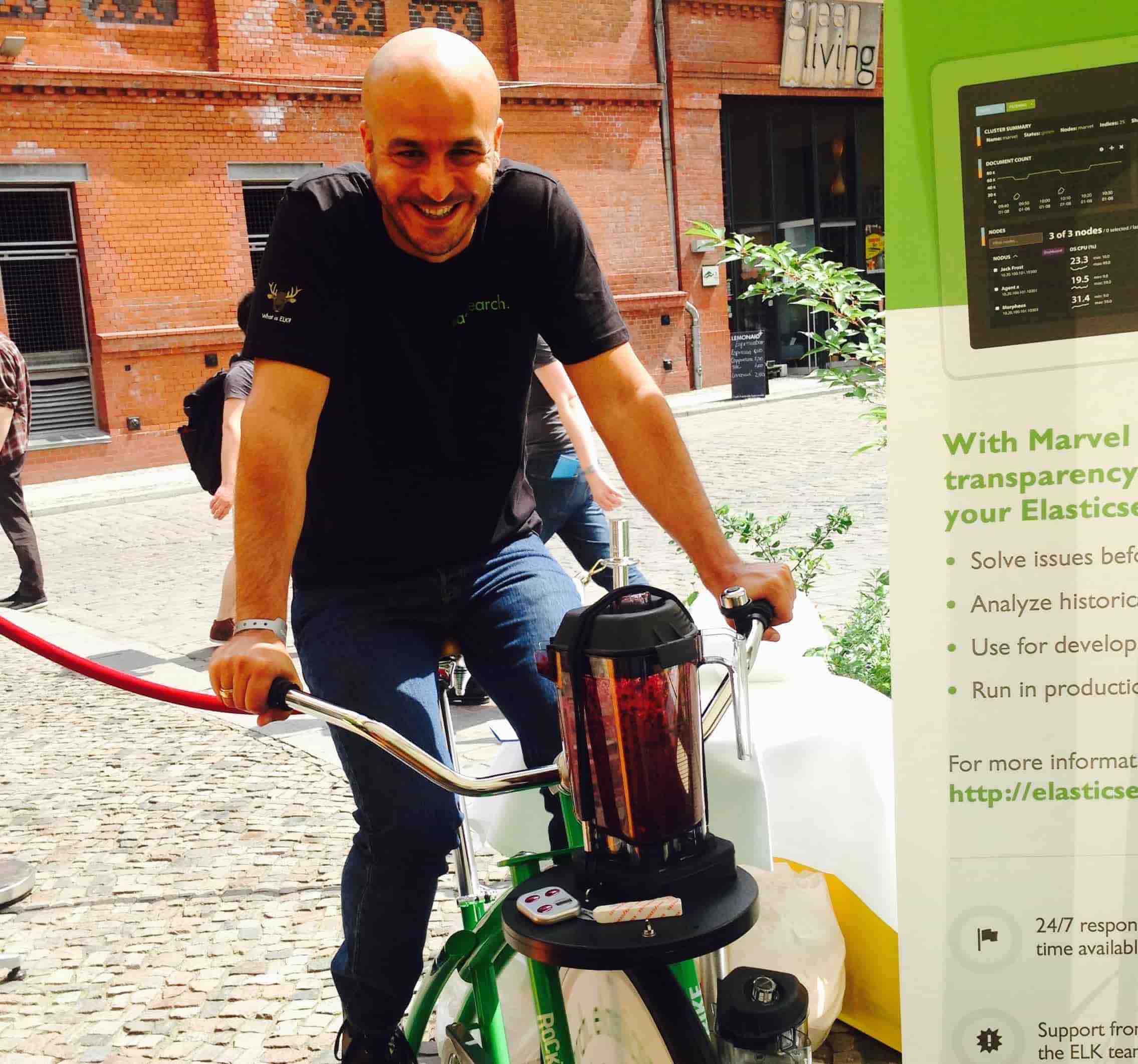 Shay enjoying pedal power.


May is Bike Month and we wanted to do something special to celebrate. We thought there was no better way to do so than to give our bike-loving Elasticians from around the world the space to share a few words about their life on two wheels.
Dominic Page, Education Engineer
Spain
I'm an Elastic employee based in Spain. I love biking in all shapes and forms: commuting to/from my place of work, riding around the National Park with my kids, or racing when the Fixed-Gear Crit is in town. It's cheap, it's fun, and it helps me get things done. What more could I ask for?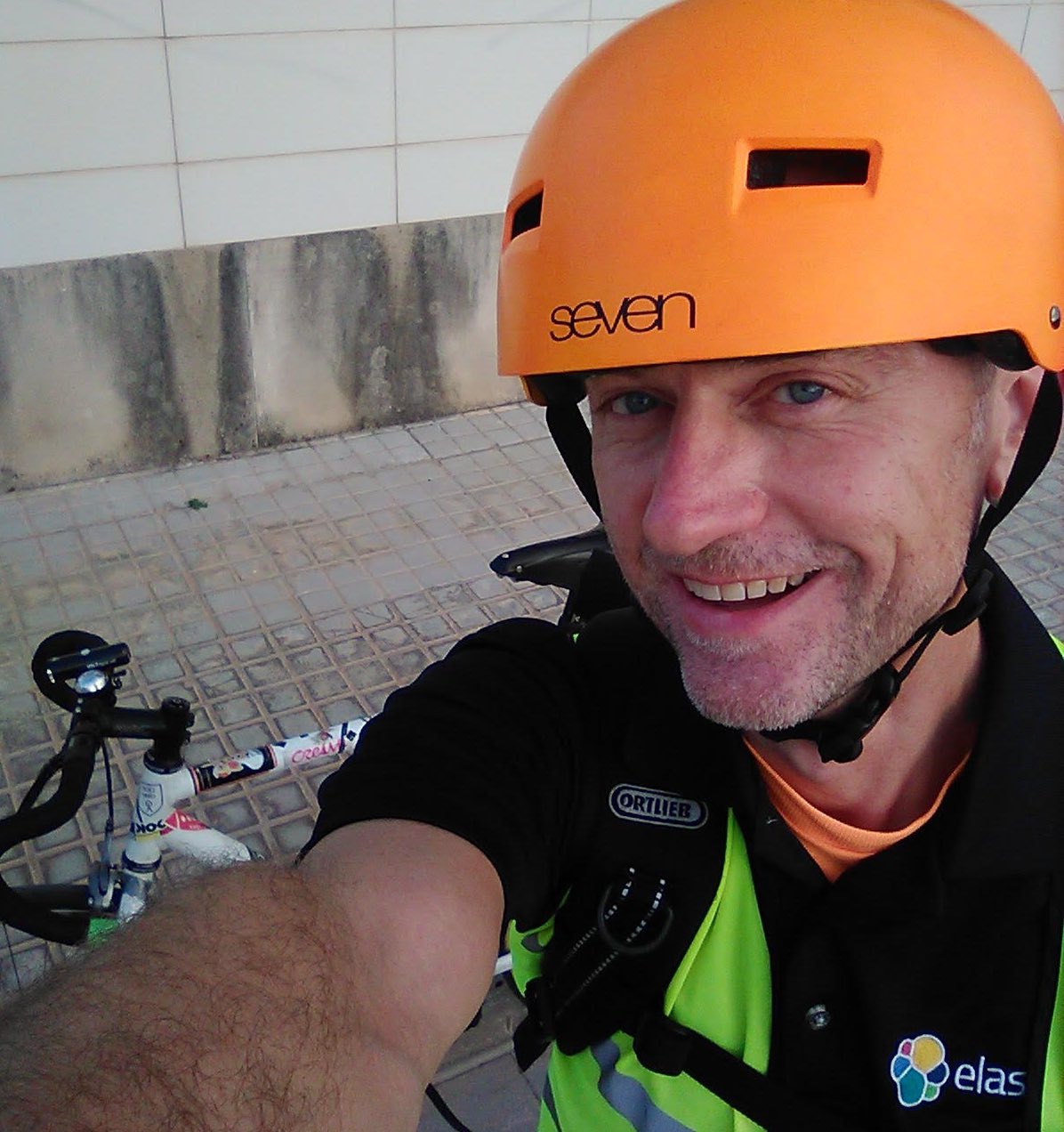 Peter Kim, Solutions Architect
Hoboken, New Jersey, USA
Bicycles are how my family does almost everything in life: commuting to work, meeting up with friends, grocery shopping, and more. With the challenges our world is facing with climate change, using bicycles as our primary means of mobility is a small but important lifestyle commitment to being a part of creating a better world. I think of bicycles as the ultimate urban life hack: lower my carbon footprint, avoid traffic, get healthy -- just by riding a bicycle!
My first Elastic company all hands meeting in Amsterdam was a life-changing experience and I'm so grateful for having that opportunity to experience first-hand how a major global city can orient society around the bicycle. It was the main inspiration for getting more involved in advocating for improved bicycle infrastructure in my hometown of Hoboken, New Jersey.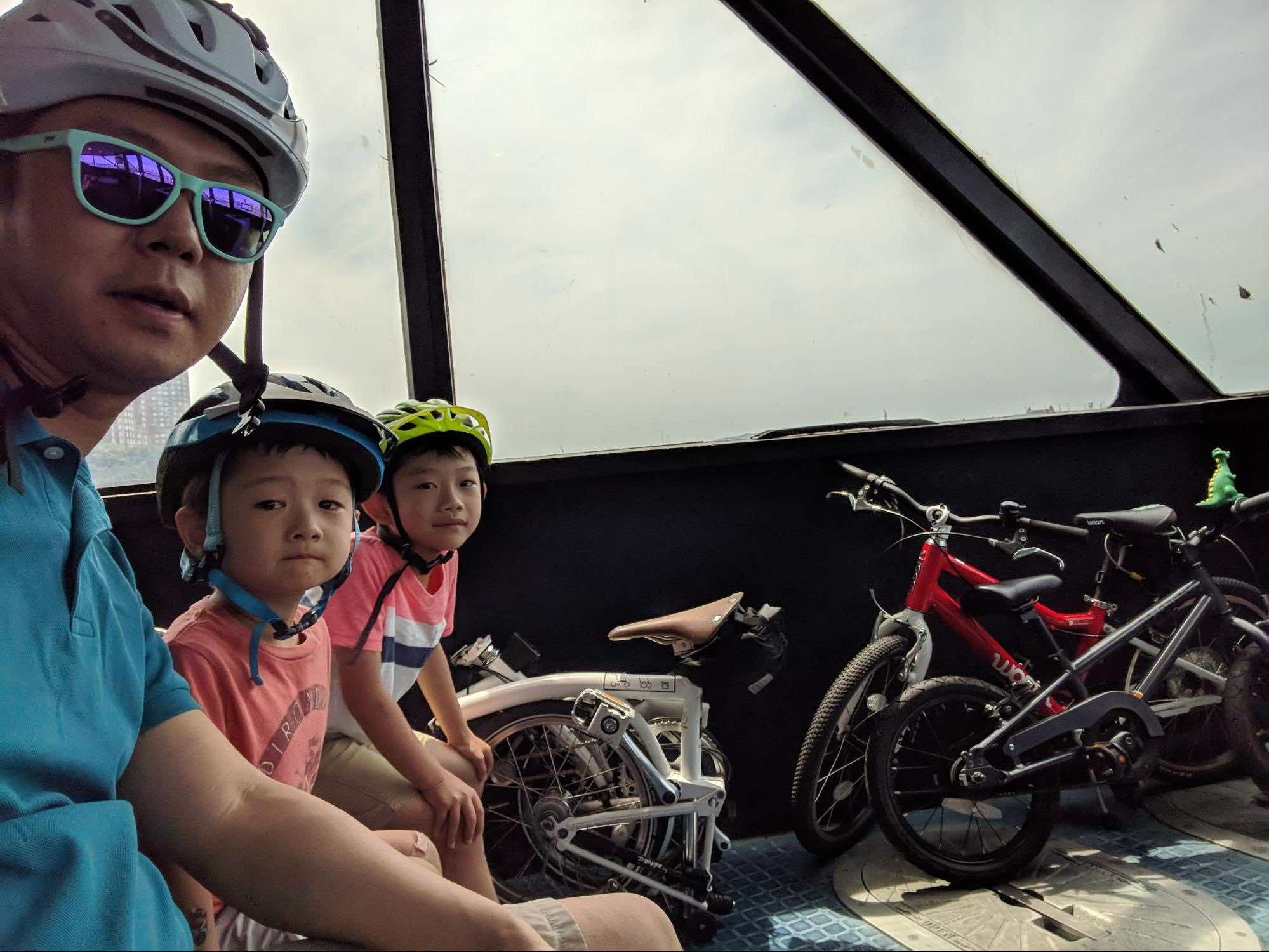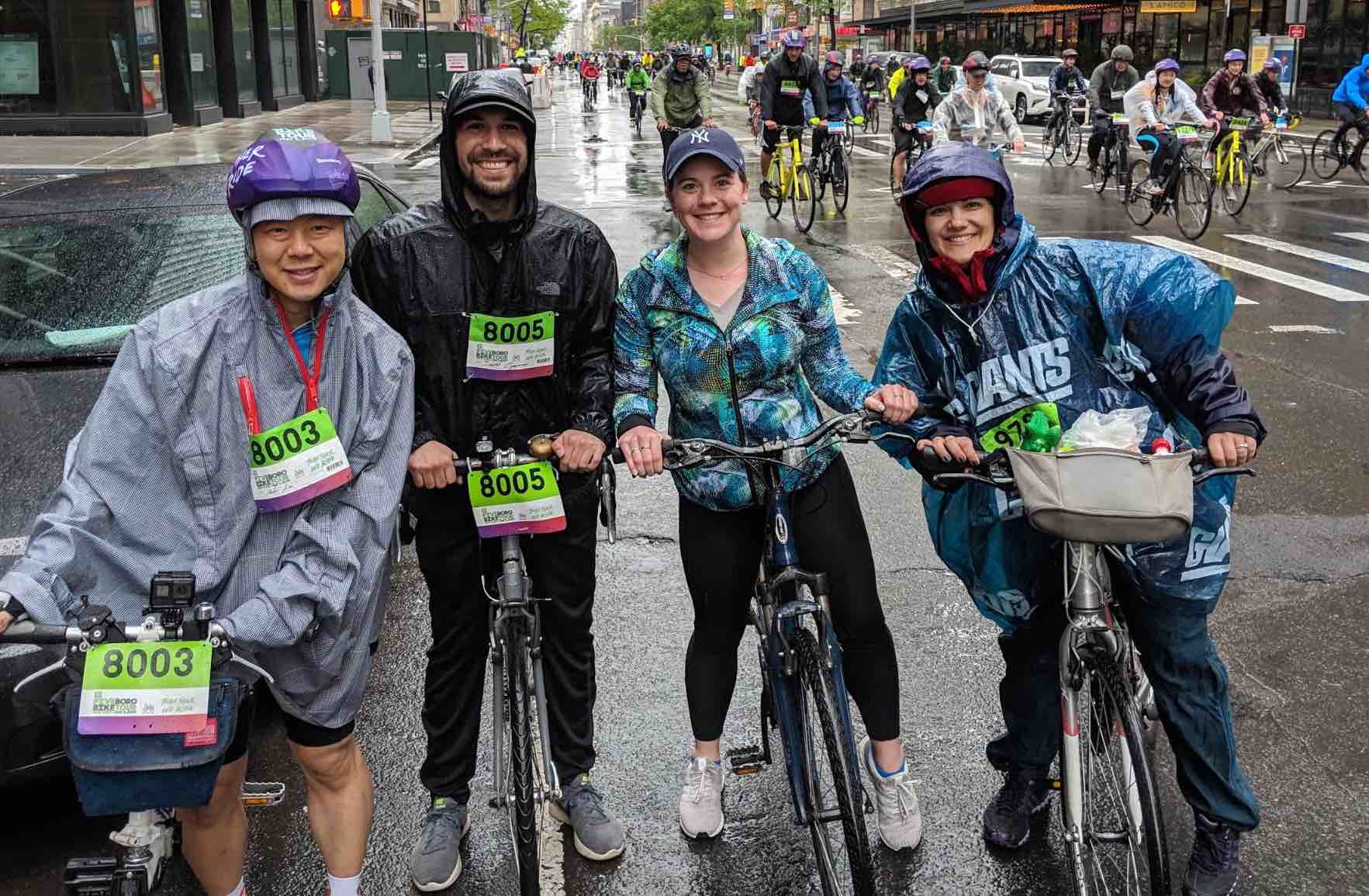 Sejal Korenromp, Senior Director Global Field Marketing
Amsterdam, NL
Cycling is our chosen mode of transportation to school and work.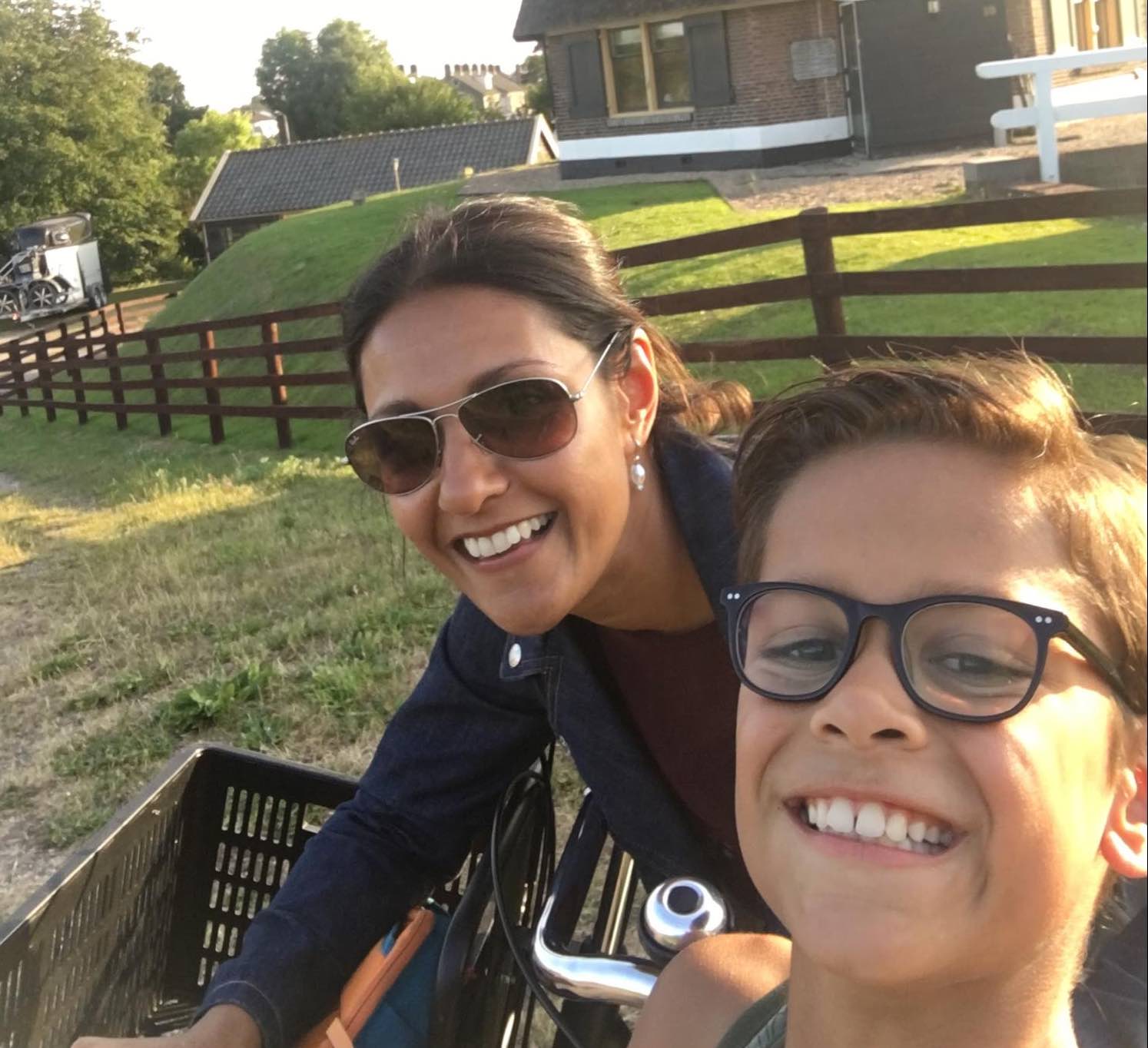 Rashid Khan 🤖
Arizona, USA
At some point I became an adult. I ride bikes because, when I'm on my bike, no one knows that I'm actually a 9 year old yelling weeeeeeeeee over and over in my head.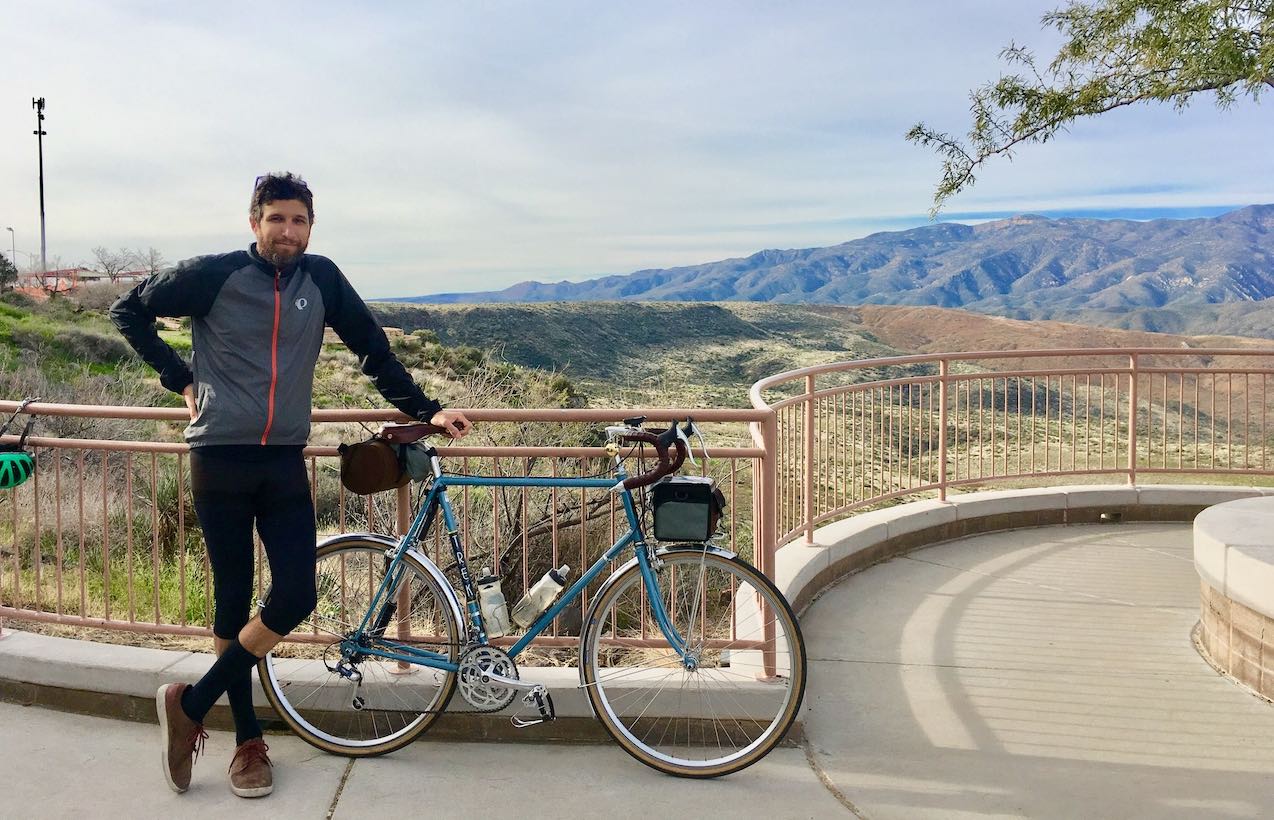 Tal Levy
San Francisco, USA
I bike to slow down and experience my surroundings. Sometimes I bike to commute, sometimes I bike to climb some mountain, and sometimes I bike to explore new cultures. There is no better feeling than knowing I moved from point A to point B with my own two legs.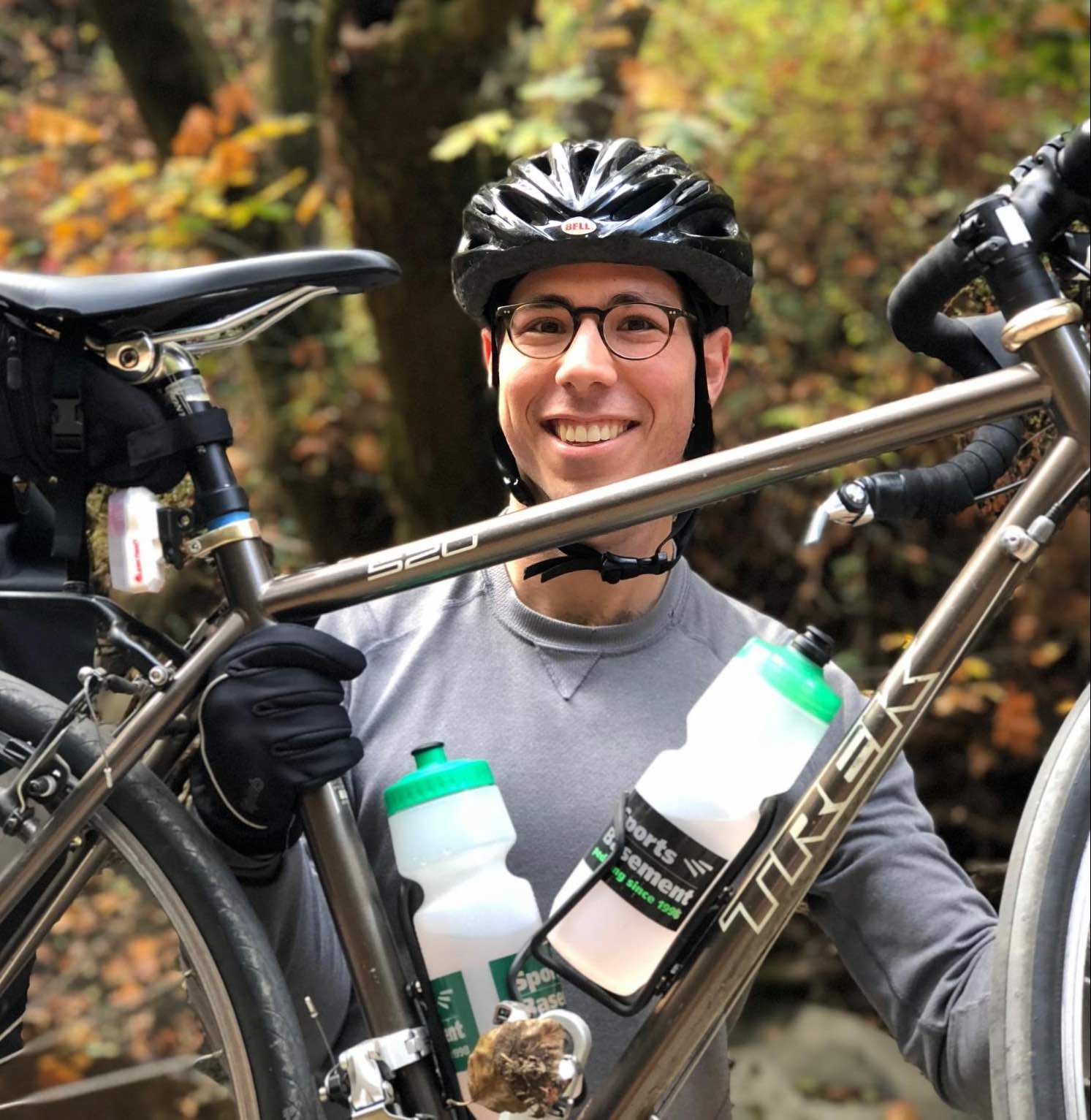 Jen Lella, Training Operations Analyst
Long Island, New York, USA
Want your kids to think you are cool? Get a mountain bike. Want them to think they are even cooler? Teach them to ride.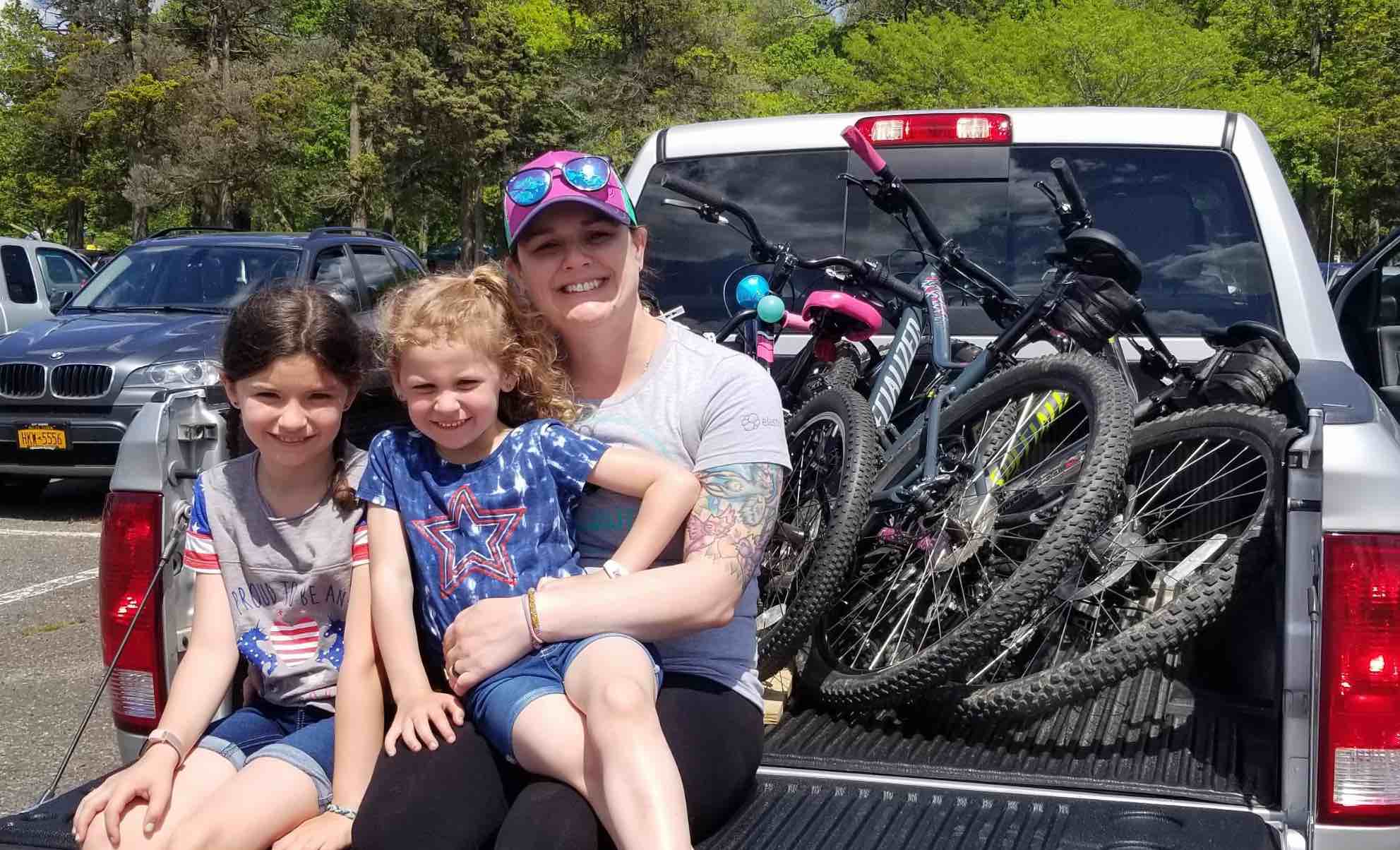 Jennifer Zorza, Customer Success Manager
New York, New York, USA
My family and I mostly ride bikes in the summer in New York City as our primary method of transportation. Last year my son, Coltrane, graduated from a balance bike (without pedals) to a full blown bike (without training wheels). Bikes have brought freedom, independence, and a sense of empowerment to his life. He rides to school, "mountain biking" through the woods, and to the ocean. It's an awesome way for our family to slow down and enjoy the world around us!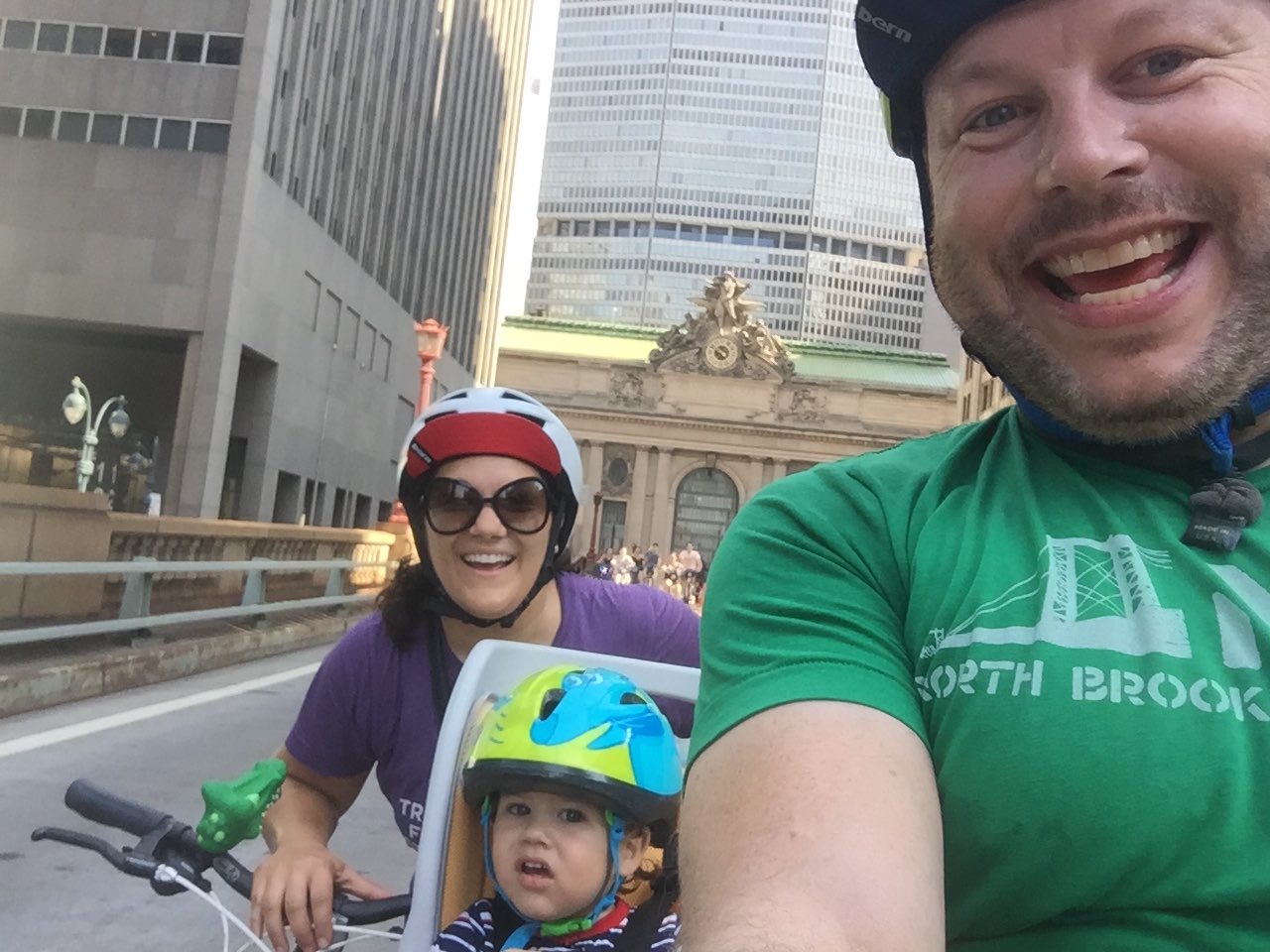 Peter Soderberg, Solutions Architect
Brooklyn, New York, USA
These are two of my trusty steeds. One takes me to work, to the grocery, to meet friends a neighborhood away, to explore, and to beat gridlocked traffic. It's in the perfect shape to make me feel at ease leaving it on the streets of NYC. The other I enjoy to ride fast, to race, to push myself, to get farther afield. However many bikes are in your quiver, and whichever one you draw for a given ride, it's almost always a great decision. Sometimes that even includes off-roading on a 70s-era steel road bike.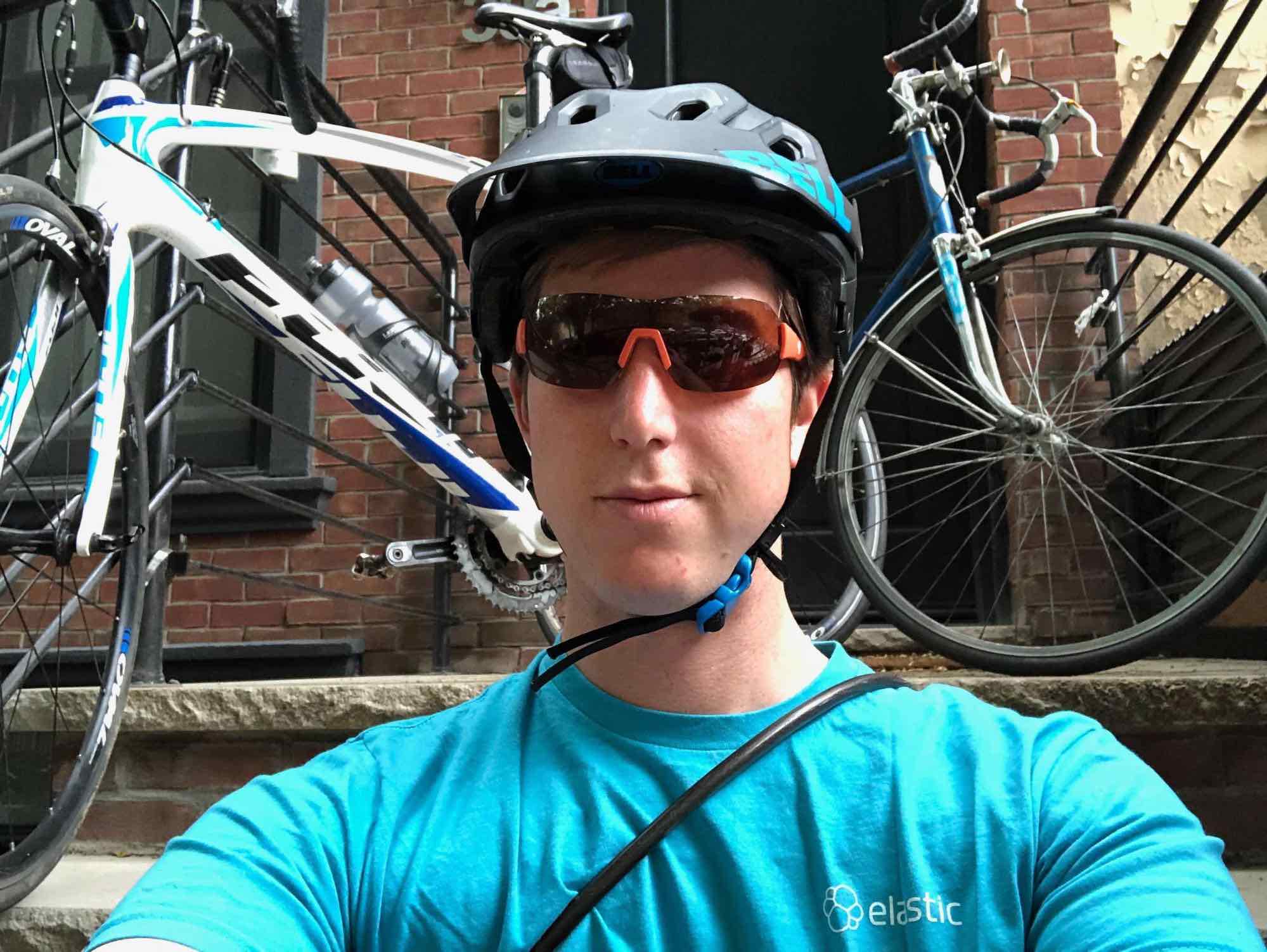 Andre Murbach Maidl, Curriculum Architect
Curitiba, Paraná, Brazil
I've loved bikes since my childhood because they've always allowed me to go anywhere I wanted to. I started cycling on the gravel roads of my hometown with my MTB and moved to commuting on fixed gear bikes when I was living in Rio. Nowadays, I'm into long distance riding on road bikes because it is a nice way to see different places, meet good friends, and get back that feeling of being a child once again.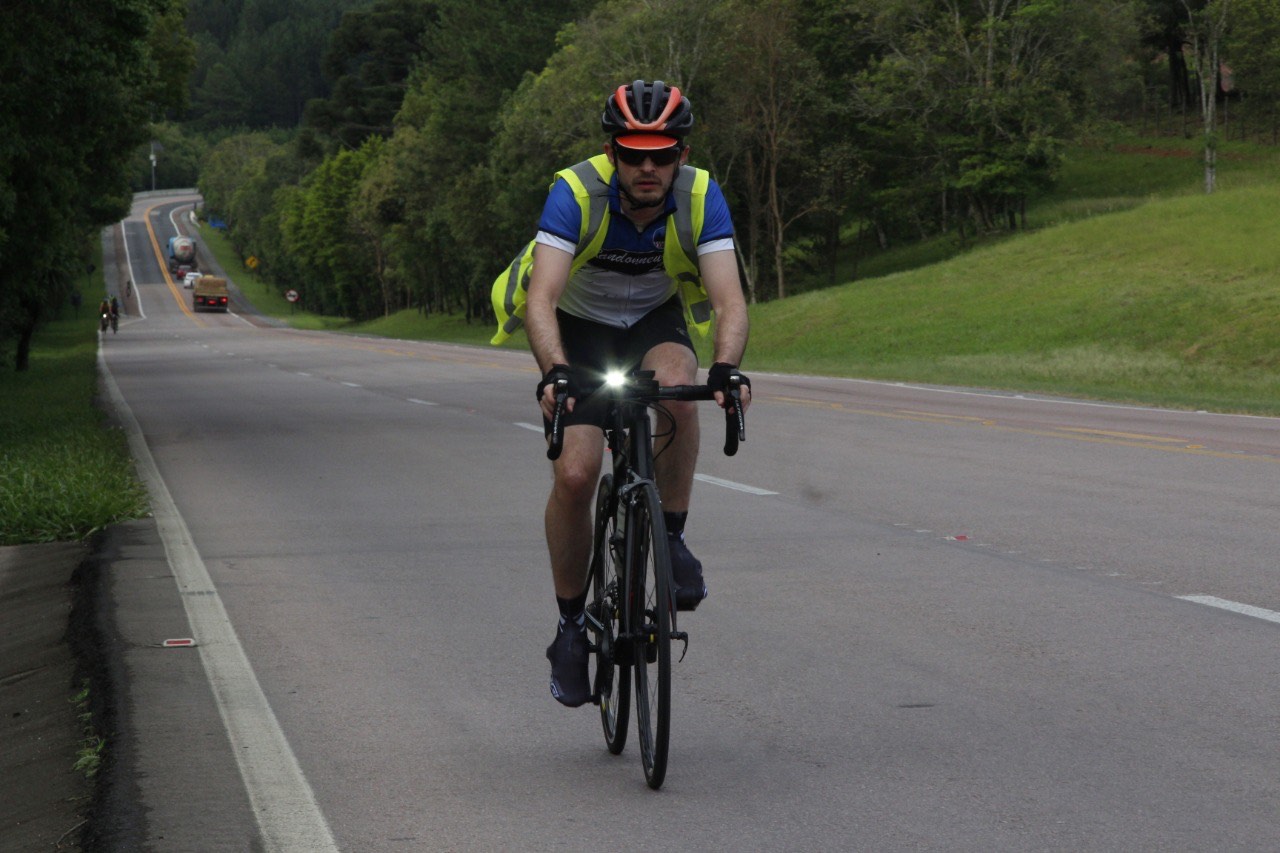 Drew Raines, Director of Engineering
Nashville, Tennessee, USA
Possibly the greatest machine ever invented, the bicycle has become our family's default mode of transportation, exercise, and fun. If we can do it on a bike, we probably will. Though I've always loved riding a bike, I owe it to the early days of visiting the Netherlands with Elastic for how it has shaped our family today. A society that has so comprehensively embraced the freedom of mobility apart from the automobile is simply inspiring. The US can do it too; we just need to build it!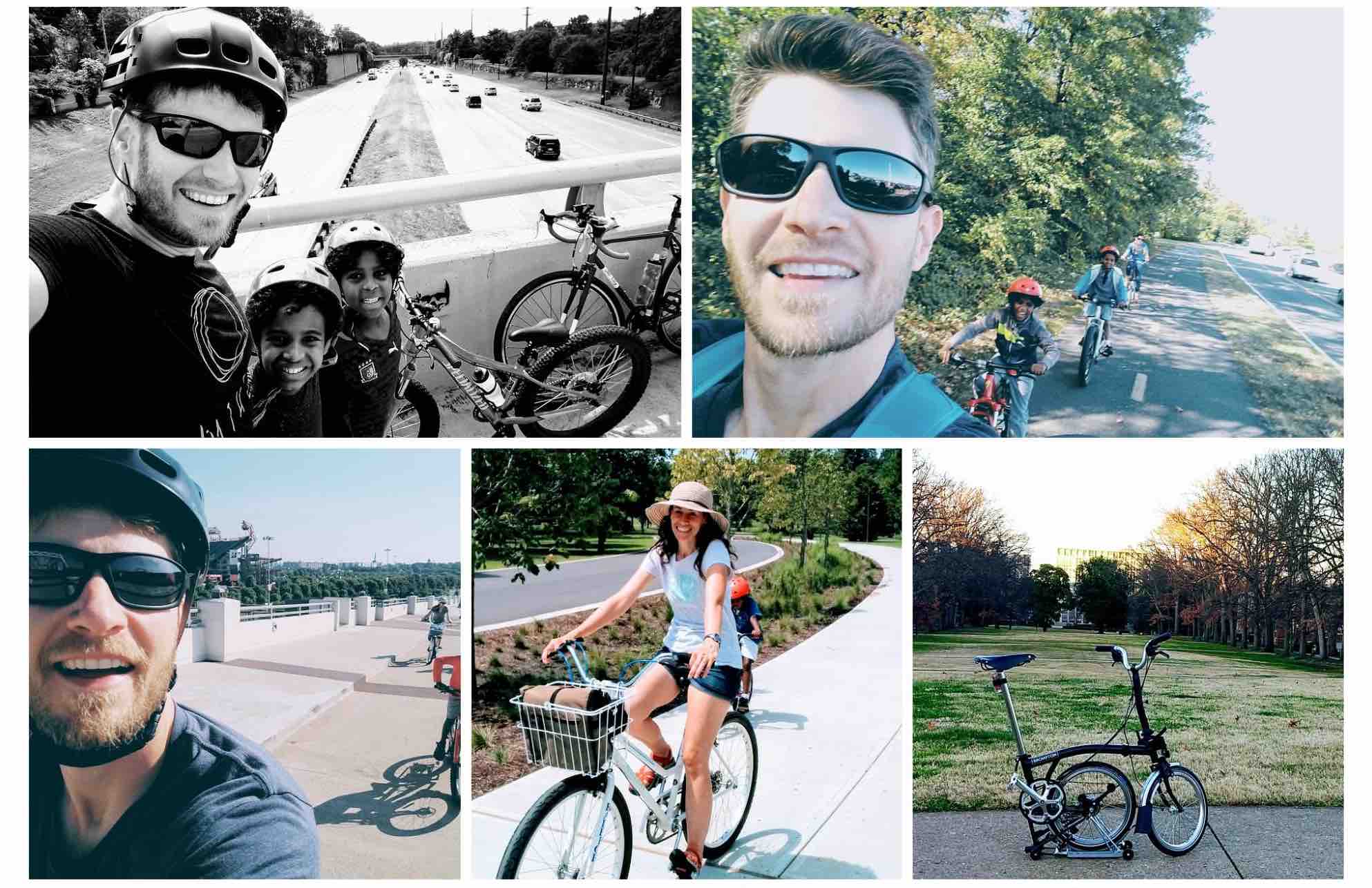 Ken MacInnis, Consulting Architect
Oakland, California, USA
I've raced bikes, and I've ridden them to the bar after. They've gotten me out of the city and into camping. I've met lifelong friends riding them to work with SF2G, and of course, crashed them often. Some cost many thousands of dollars, while some cost $50, and I love them all. The bicycle can take me anywhere and when I get there I'll have a smile on my face - even long after I arrive. I've even bought a cheap commuter bike while on an extended Elastic consulting trip because I knew it would keep my spirits up while working with the customers!
I've learned to pick myself up and get back on them after a crash or loss, and I've taught myself how to build one of the greatest mechanical inventions from scratch. Most importantly, bikes connect me to the world, to the people around me, and to myself.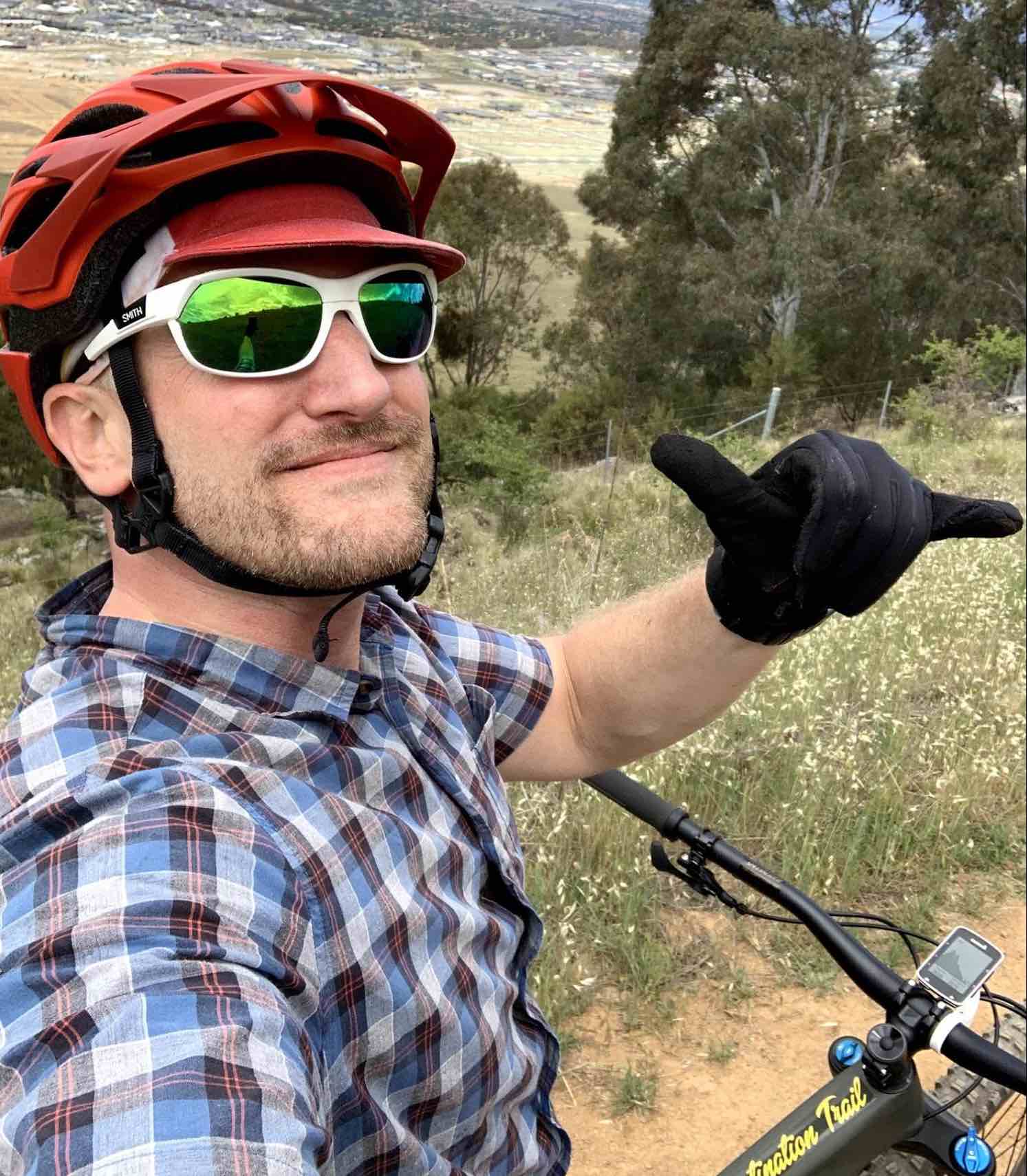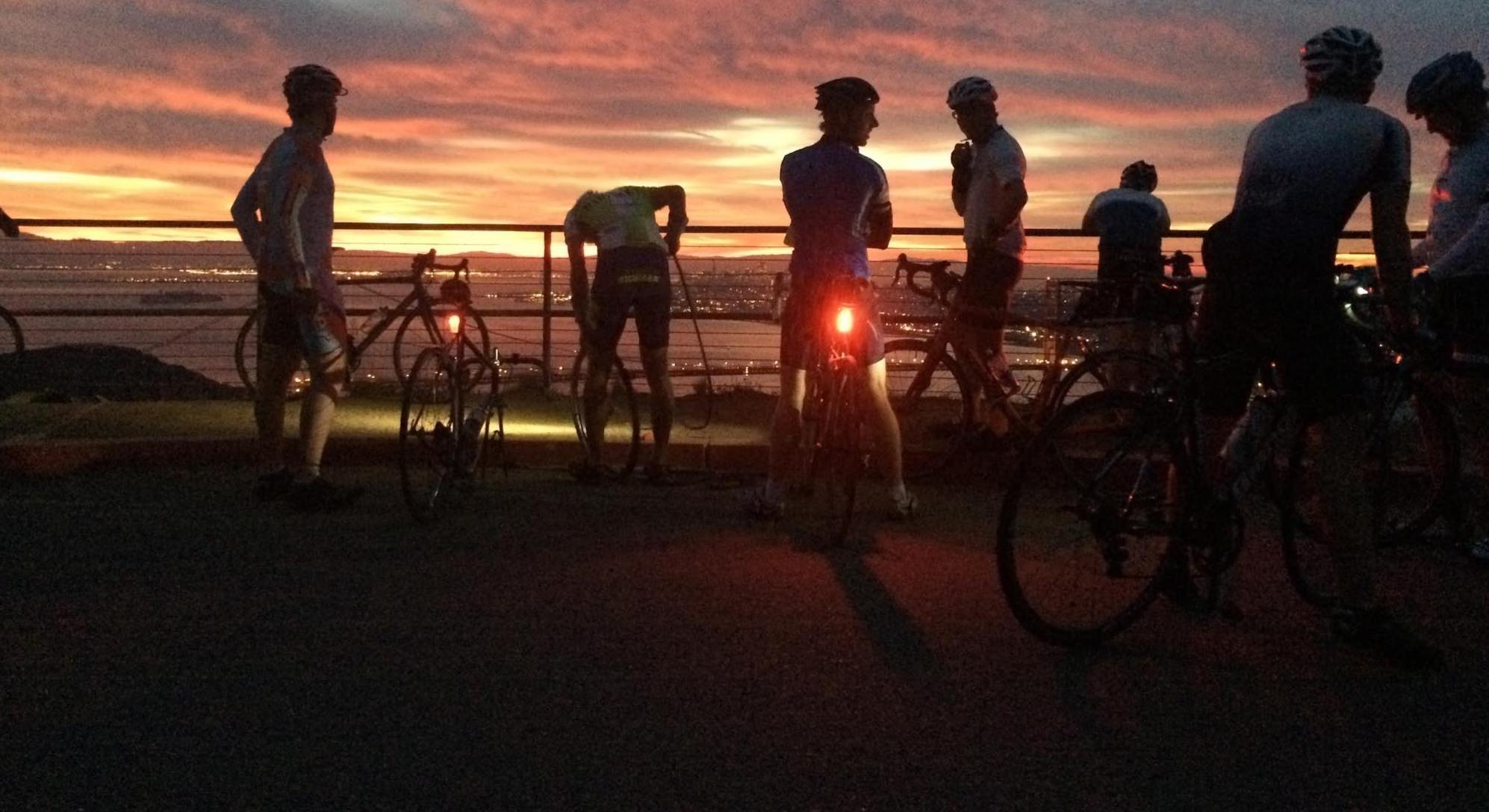 Matthew Kime, Software Engineer
Madison, Wisconsin, USA
I started cycling to work during the 2005 New York City transit strike. I had to get creative with my commute and my boss allowed me to park my bike inside and I simply never went back to the old way of doing things. Cycling through NYC is as rebellious as it is practical. The city tends to follow a "might makes right" way of doing things so choosing a 20 pound vehicle seems to rely on idealism as much as endurance.
Years later, I'm living in Madison and raising a family. We get by quite well with only one car. I continue to cycle to the office and have a cargo bike for daycare drop off, grocery runs, and weekend adventures with my sons. Bikes are a flexible medium and my relationship to them has changed as my life has changed.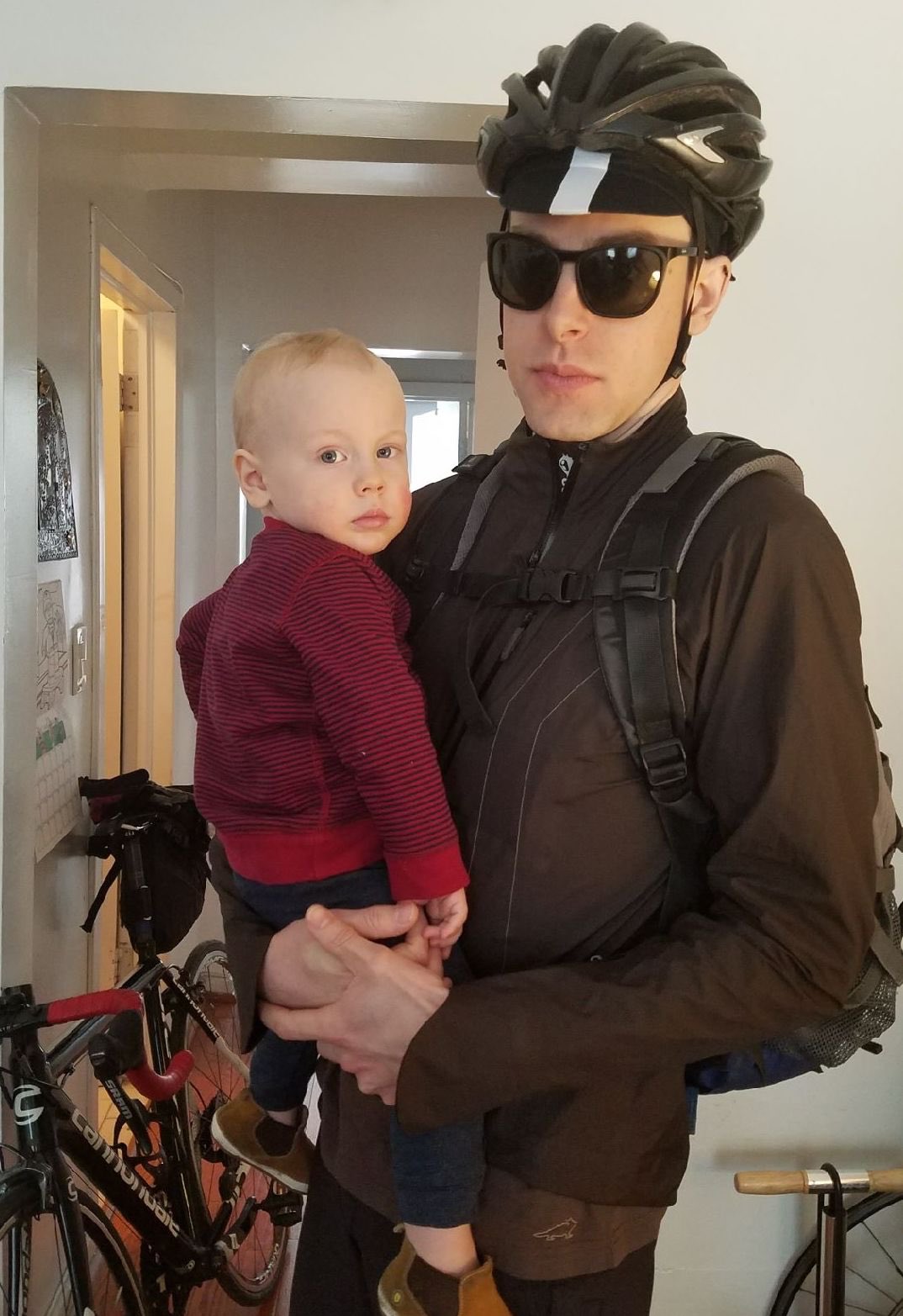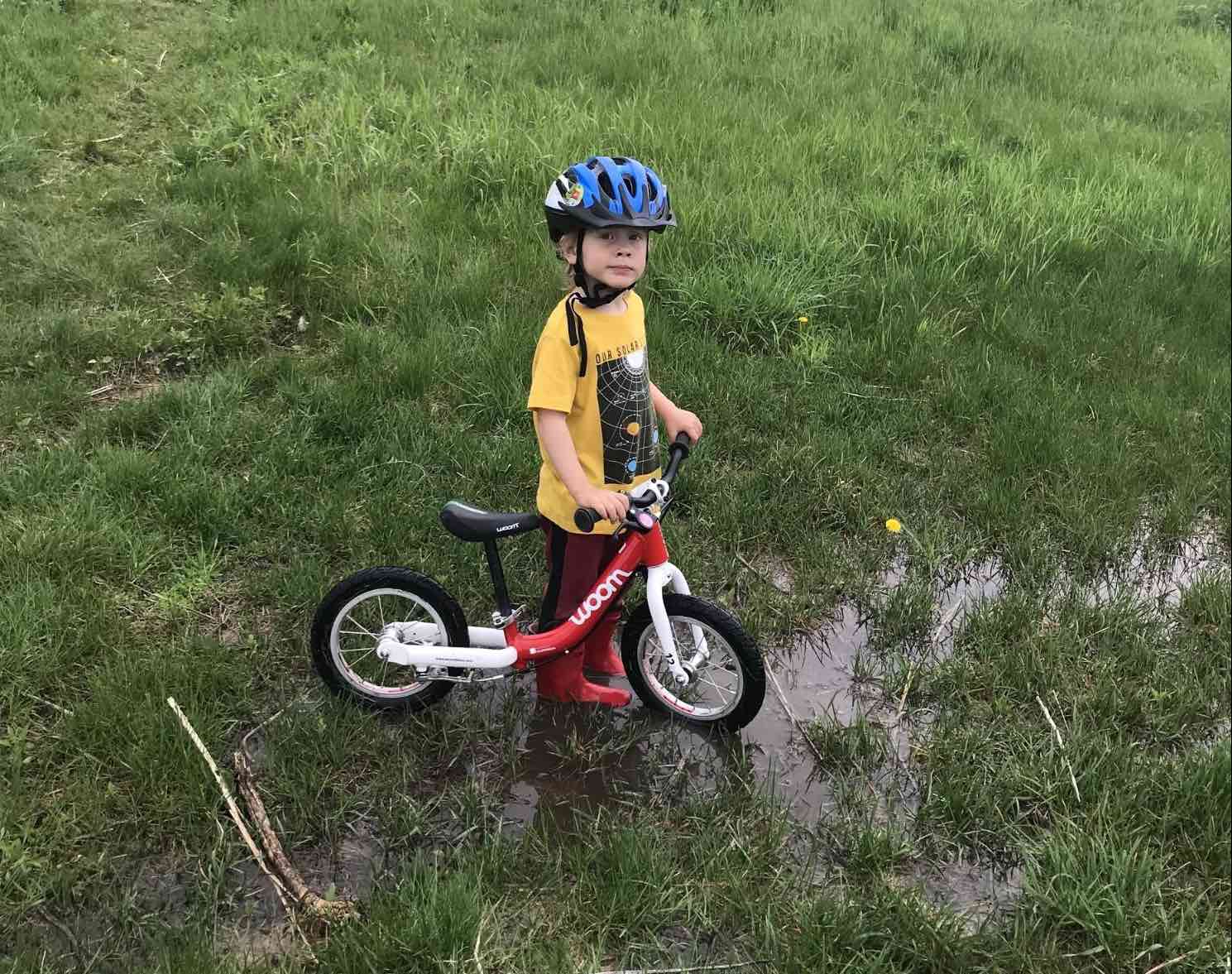 Benjamin Wohlwend, Software Engineer
Zurich, Switzerland
Having grown up in the Swiss mountains, the mountain bike has always been closest to my heart. There's nothing quite like riding up a lonely alpine path for hours (with only the occasional e-biker whizzing by), enjoying a sip of fresh mountain water at the top, before letting gravity do its thing on the way down.
More recently, I discovered the utility of the commuter bike, and how fantastic a road bike can be to discover a new region. But on a beautiful summer day, chances are that you'll find me somewhere on a remote mountain path.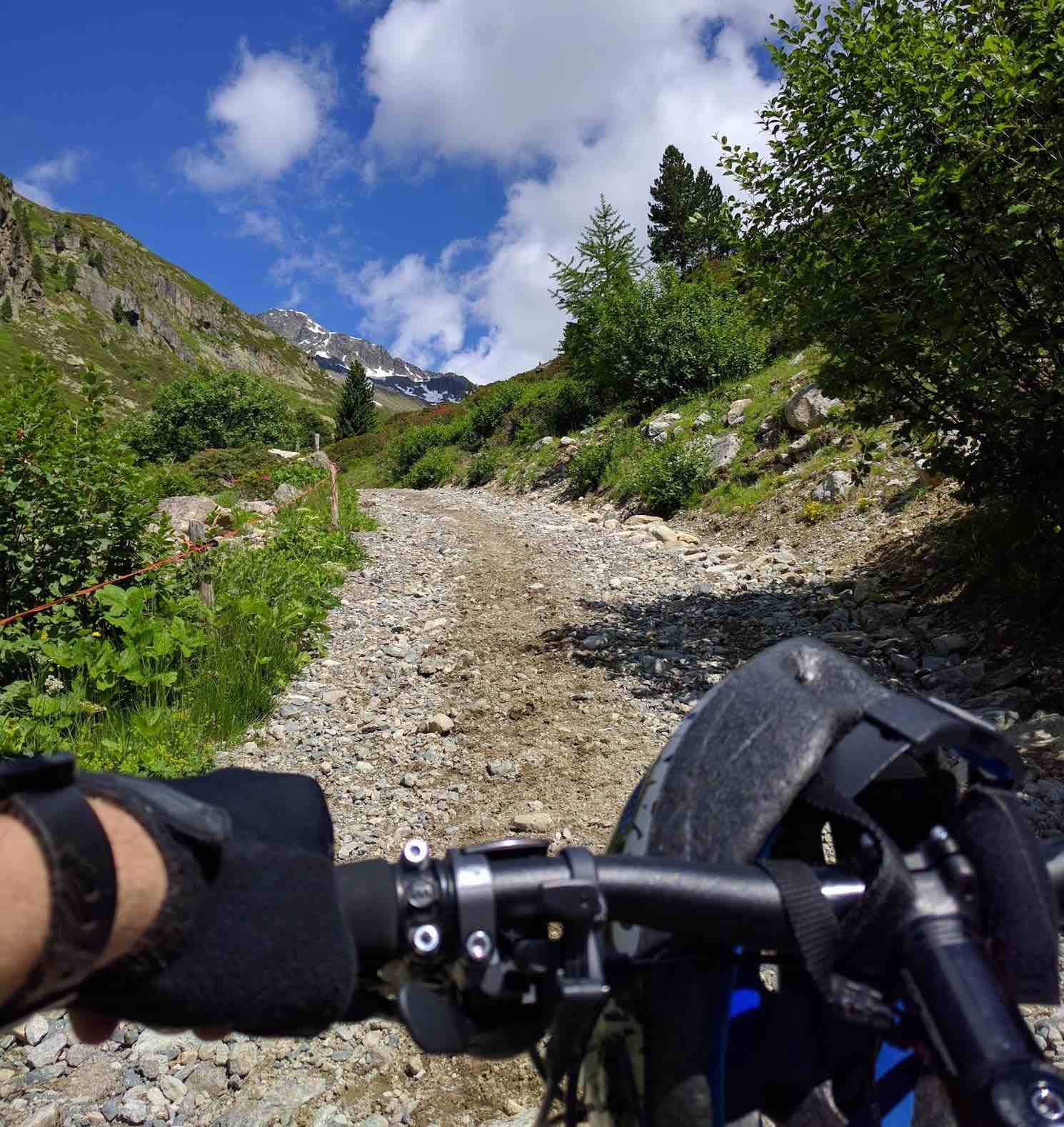 Mario Castro, Software Engineer
Madrid, Spain
I love competitive cycling. It's just so addictive to push the pedals hard while your heart rate is at 180 bpm average during an hour in a cyclocross race, a time trial, or a climb. It's a feeling of pain and suffocation but also of commitment and discipline. I was an elite cyclocrosser and continued competing for a few years after as an amateur. I've climbed the most popular climbs of the Tour De France like Alpe D'Huez, Col D'Aubisque, and Col Du Tourmalet many times. My holidays are all about cycling. People usually tell me that holidays are for "resting" but the mountains are always just there… waiting to be climbed :)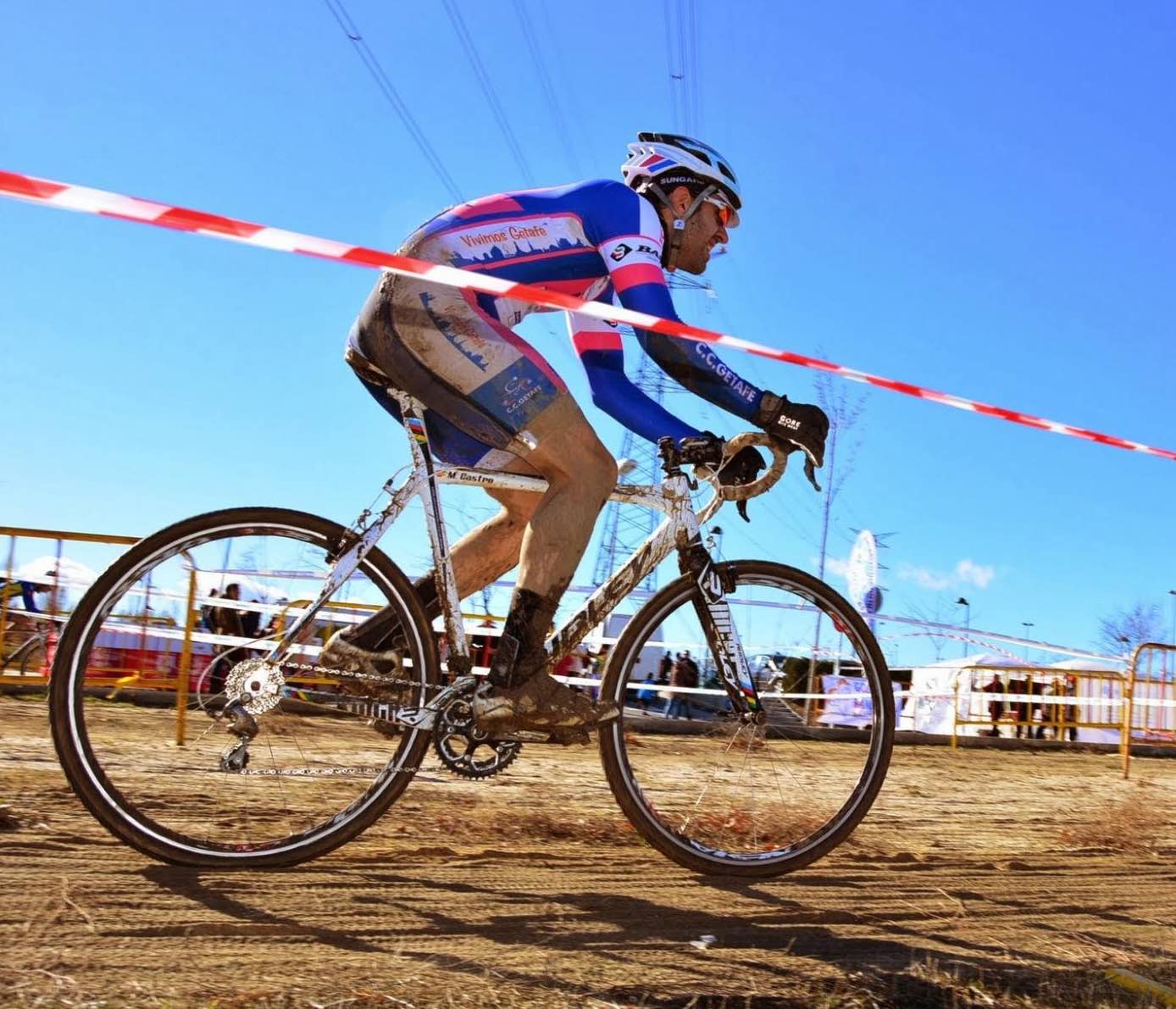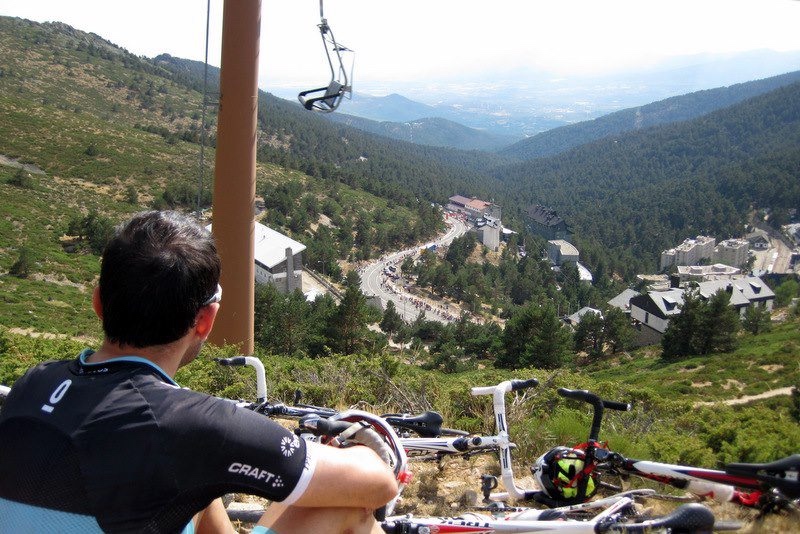 John Knoepfle, Solutions Architect
Naperville, Illinois, USA
I've been in love with bikes and cycling since I was only a few years old. To me, the bicycle is the most elegant machine ever invented. I love building bicycles almost as much as riding them. The feeling of being one with a bicycle, driven forward by your own effort, and enjoying nature in all its varied forms and flavors is pure bliss!
I ride for pleasure, for fitness, for commuting, to run errands, and maybe most importantly, to support special causes such as the annual Ride for Hope which raises money for pediatric cancer research.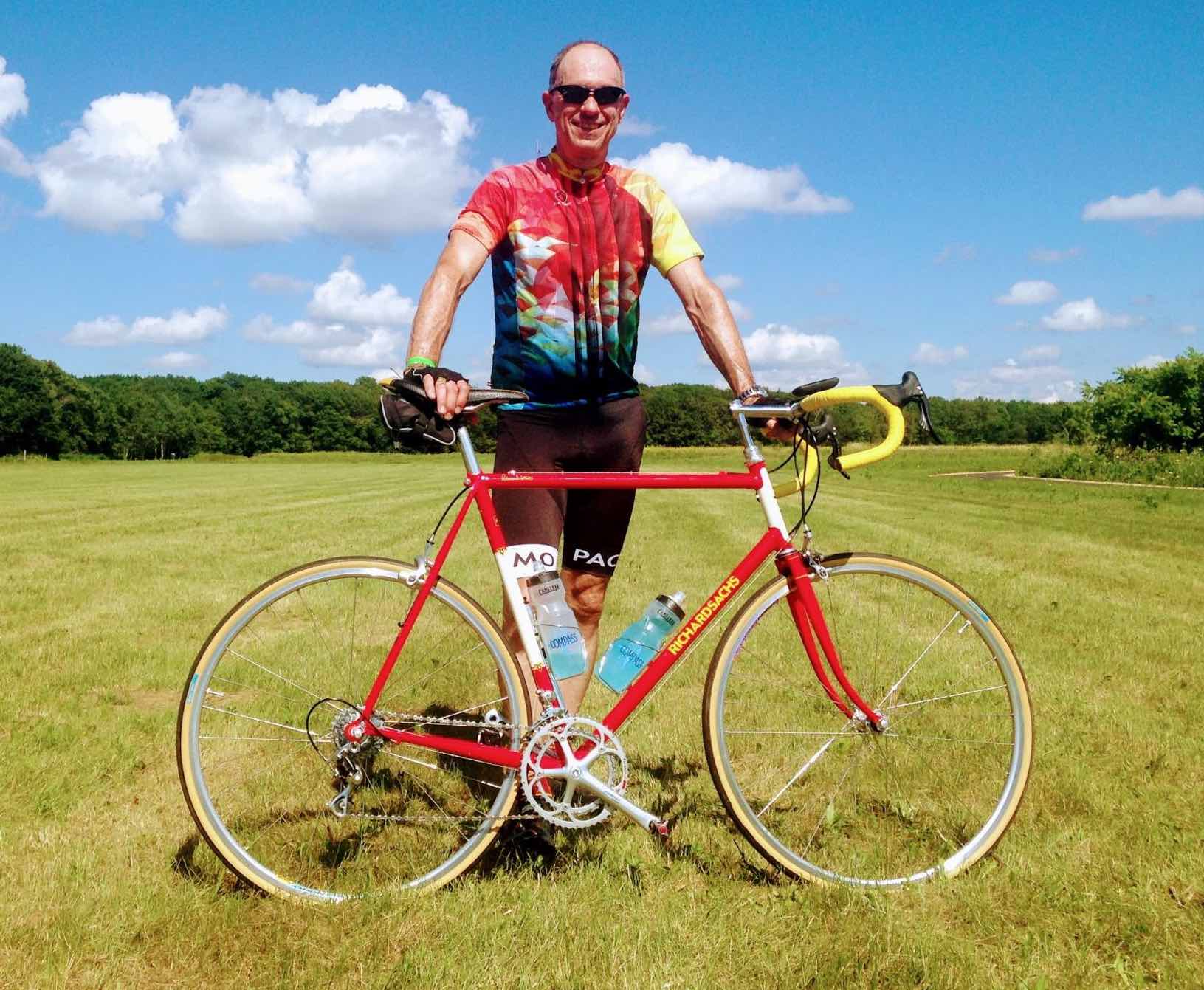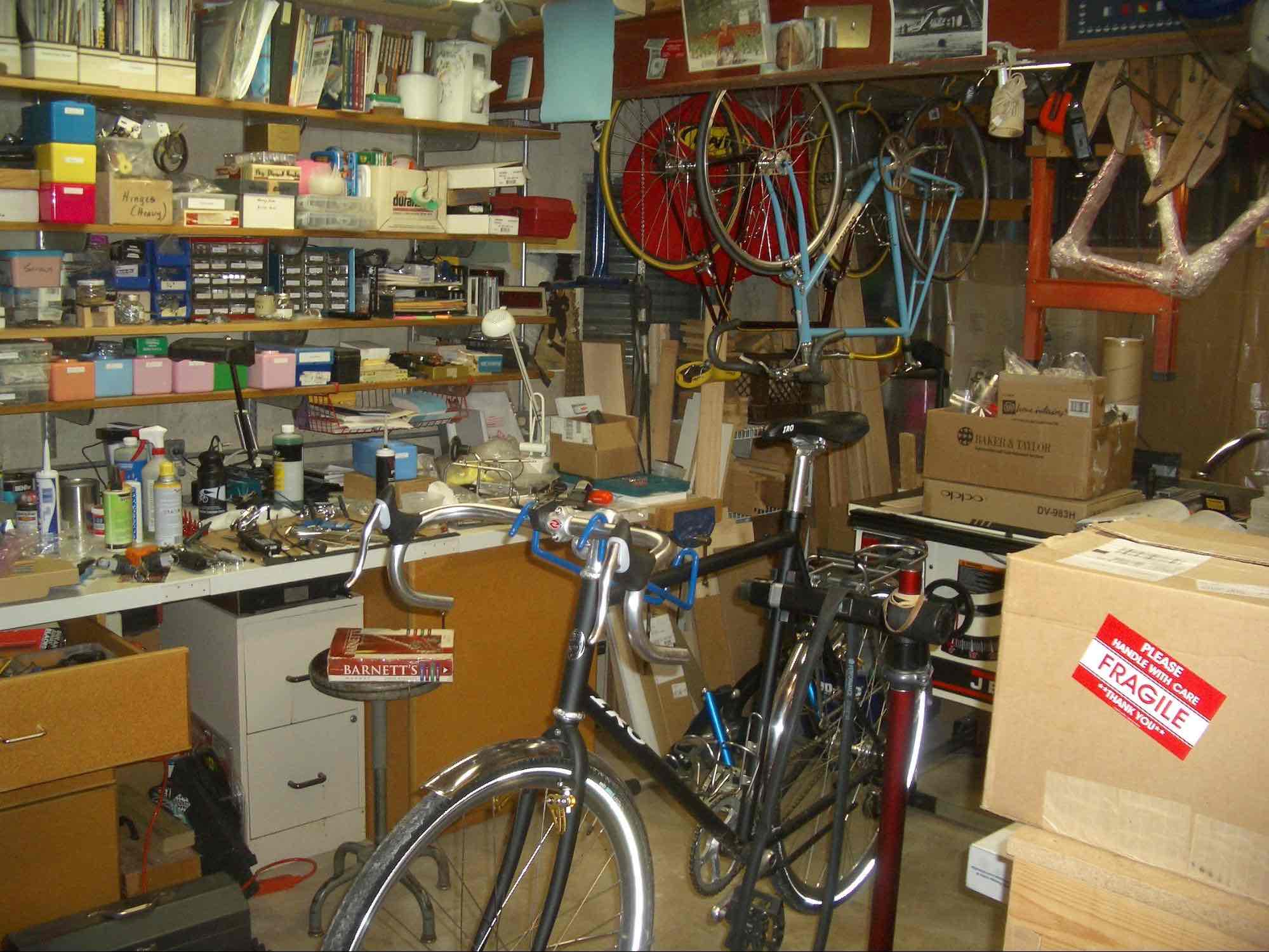 Matthew Adams, Solutions Architect
Cambridge, UK
Not all cyclists wear lycra. Cycling is the main mode of transport here in Cambridge, including for families. You will see family bikes all over town taking children to and from nursery or school on their bikes. It's a great way to get around.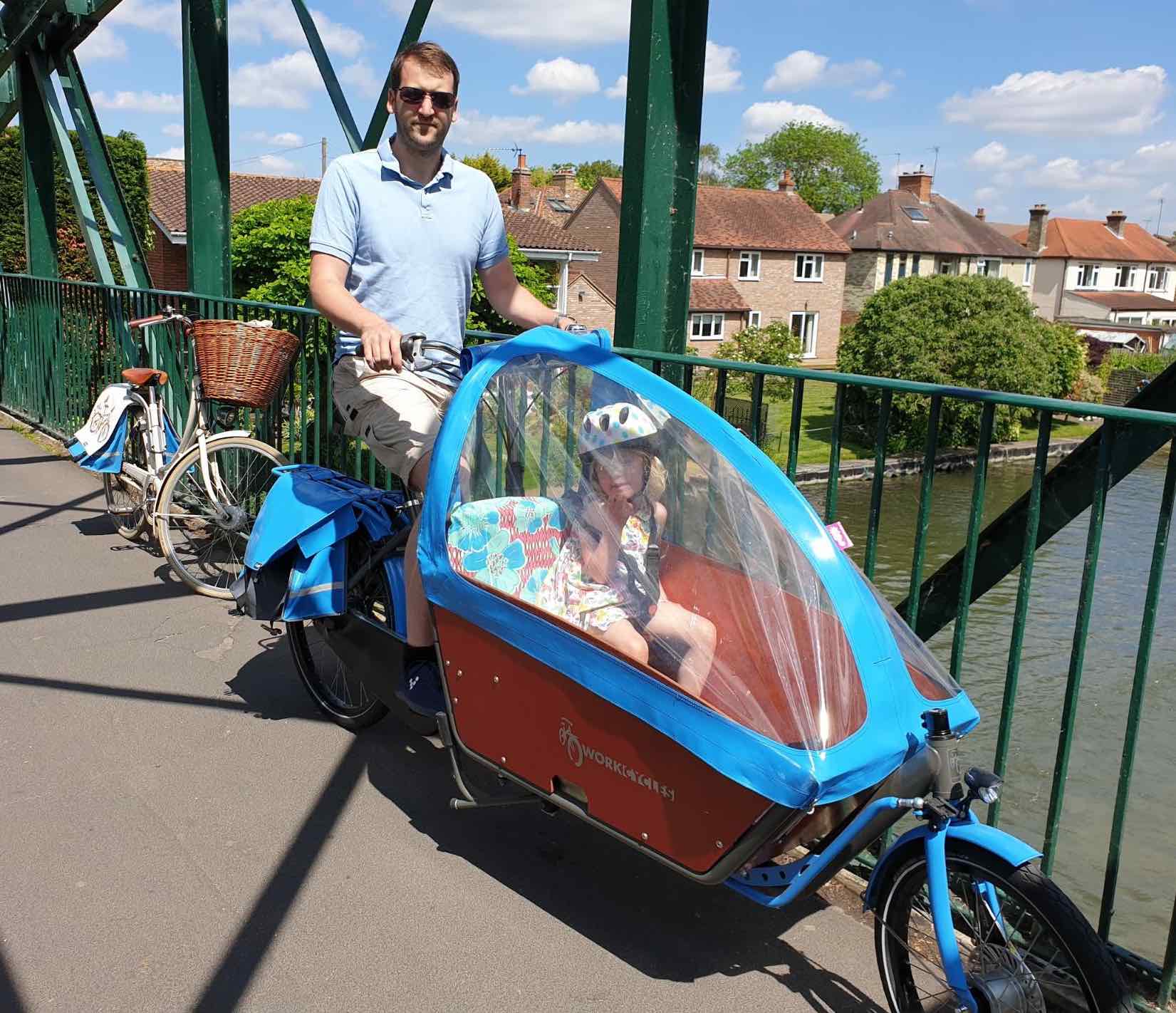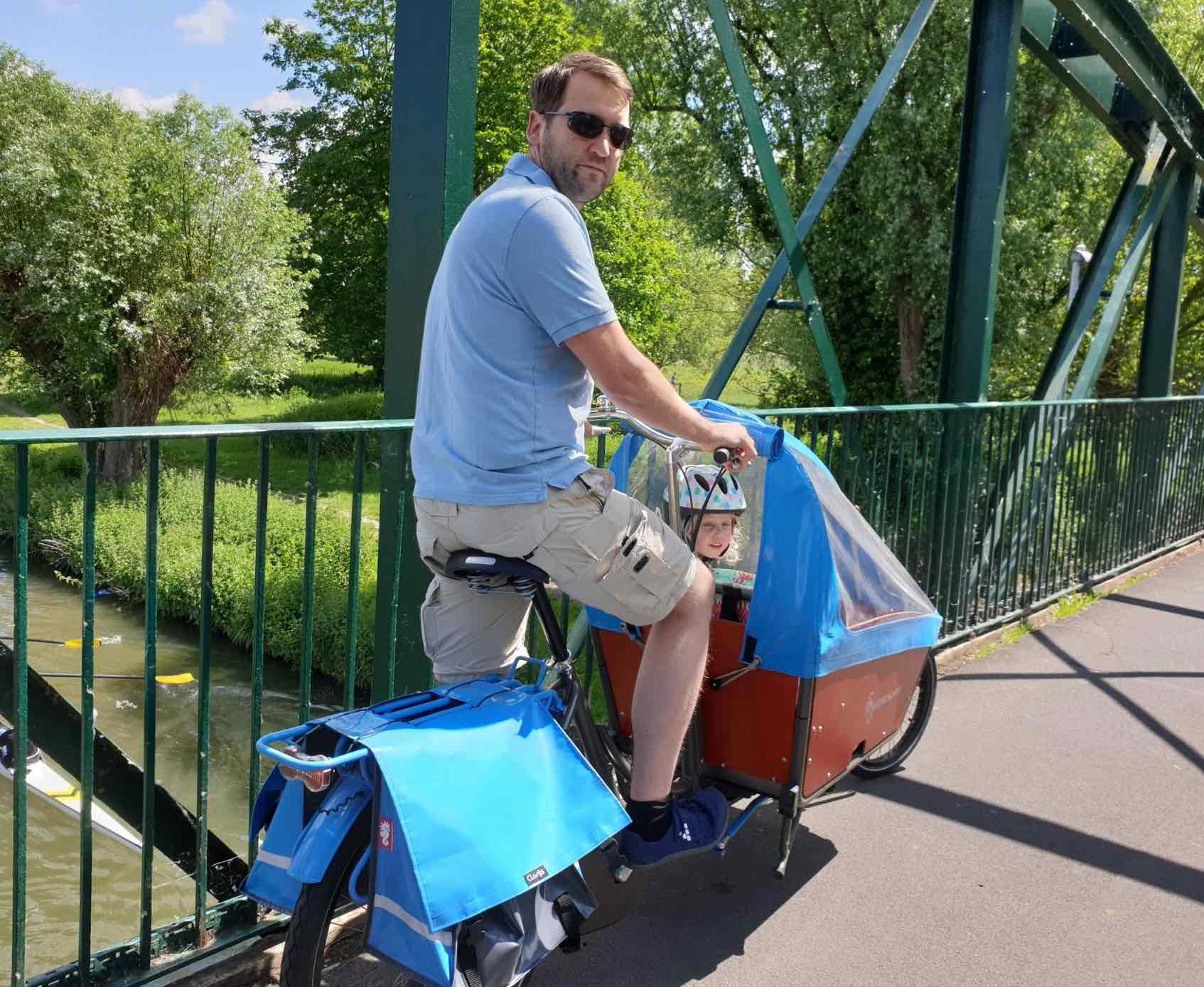 Stephen Brown, Solutions Architect
Huntington Beach, California, USA
I re-fell in love with cycling in my 30s. I went through a number of iterations of triathlons, road cycling, commuting, mountain biking (and the bikes that go along with them) and have done some racing, but now I just enjoy riding (although I do still occasionally do events just for the training and experience). Today I mostly mountain bike, although I regularly break out the fixie. I love to ride from Orange County to San Diego on the road bike once or twice a year.
One thing I really enjoy is volunteering for the California State Parks as a Mountain Bike Trail Assistance Volunteer. What does that mean? It is kind of like being an SA! "Be Smart, Be Nice, Be Helpful." I get to ride my mountain bike around lovely Crystal Cove State Park in Laguna Beach, CA and be an ambassador of the park, provide directions and on occasion help out.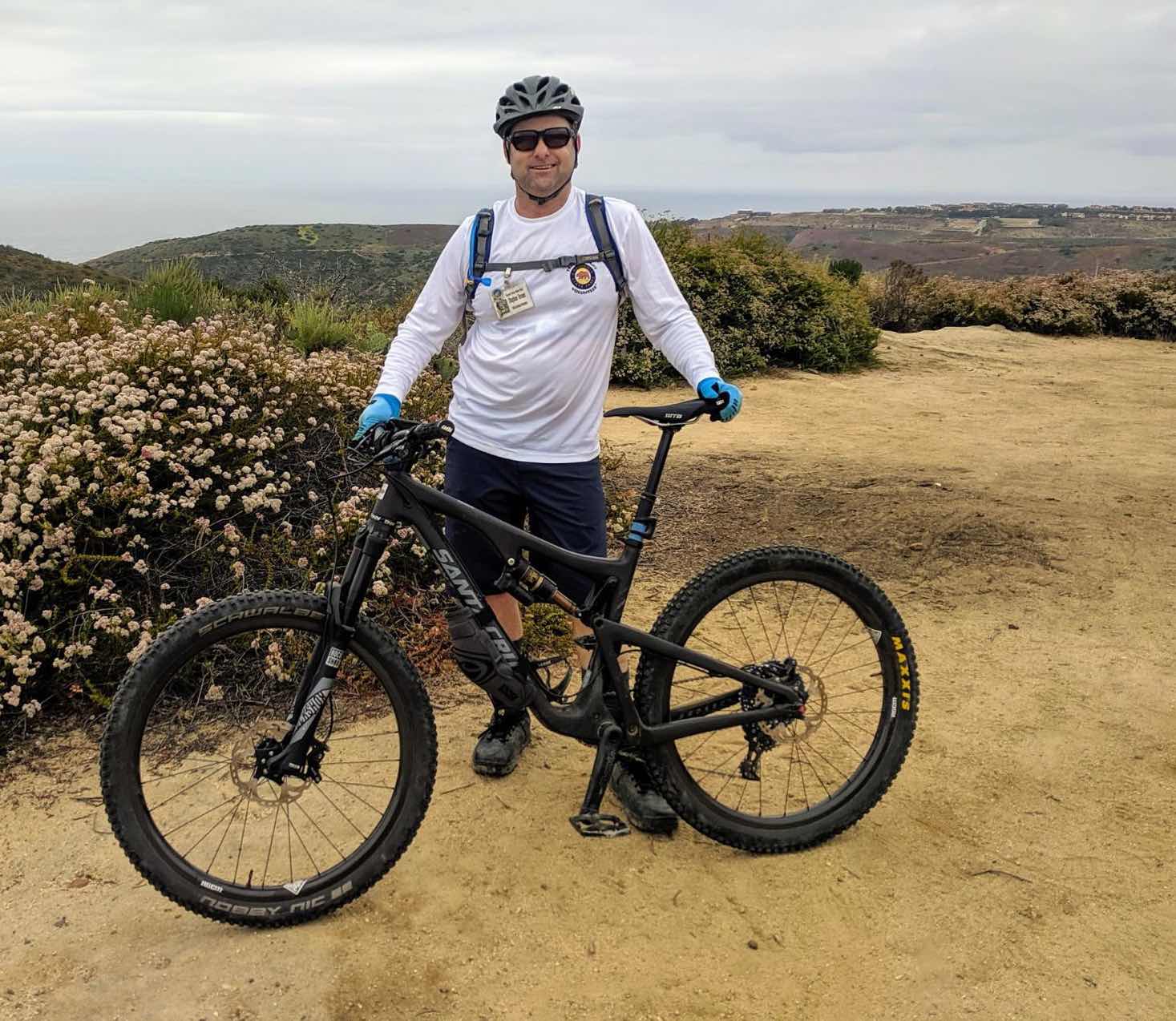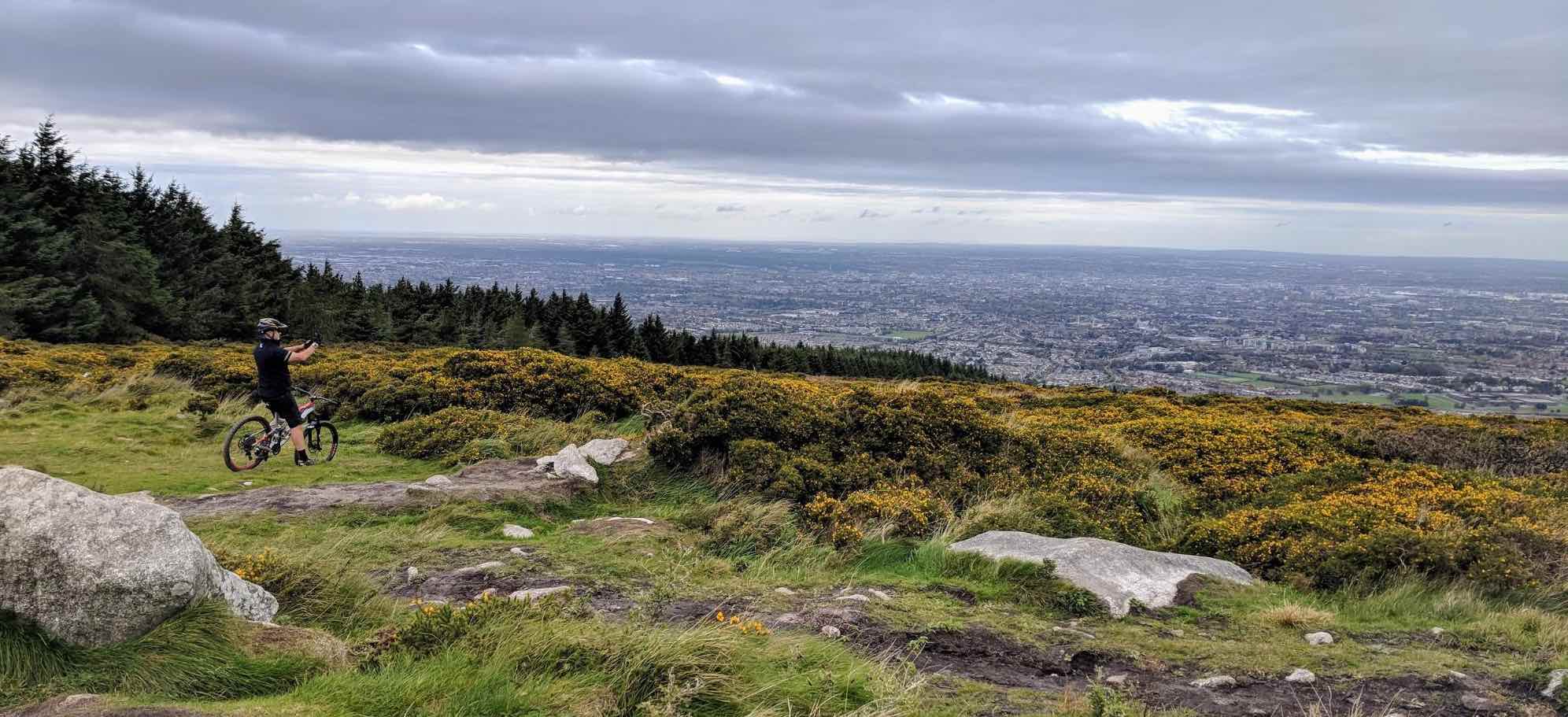 Tony Sleva, Content Marketing
Chugiak, Alaska, USA
Bikes are the best if you like to explore and aren't in a hurry. They can take you almost anywhere, as long as you just keep pedaling. Except for space. You can't go to space on a bike. Yet.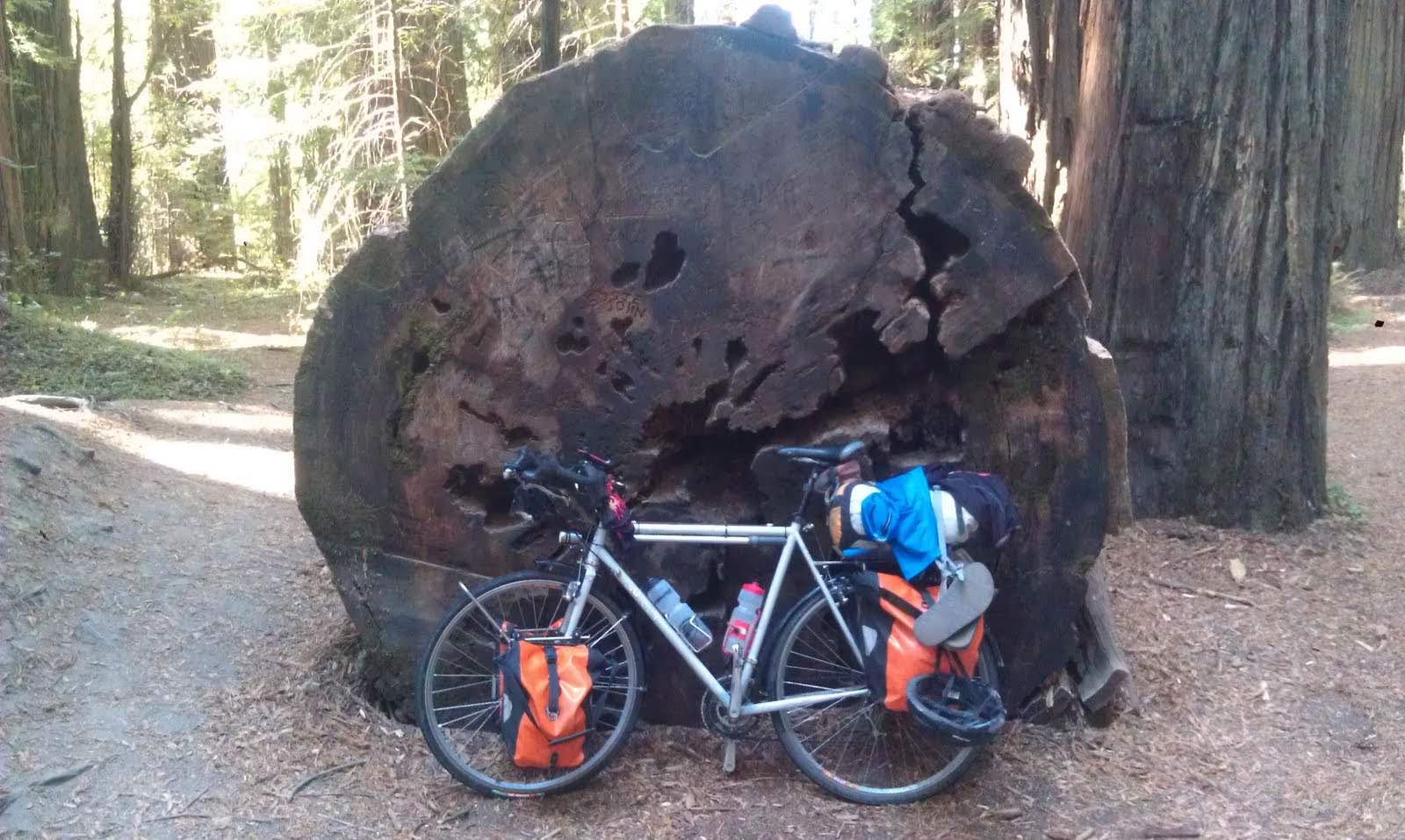 Daniel Cecil, Content Marketing
Seattle, Washington, USA
I started biking seriously when I moved to New York City back in 2002. My fervor for the pedal boiled over when I moved to London in 2004, got my first fixed gear bike, and rode in my first rat races. These days I'm a bit more tame with my cycling (fixed gear bikes are not good on the knees, children), but I do challenge myself with regular centuries on my road bike(s), and take an annual ride with an old college buddy, tackling new terrain in secluded parts of the country. I've only rarely met a road I didn't like.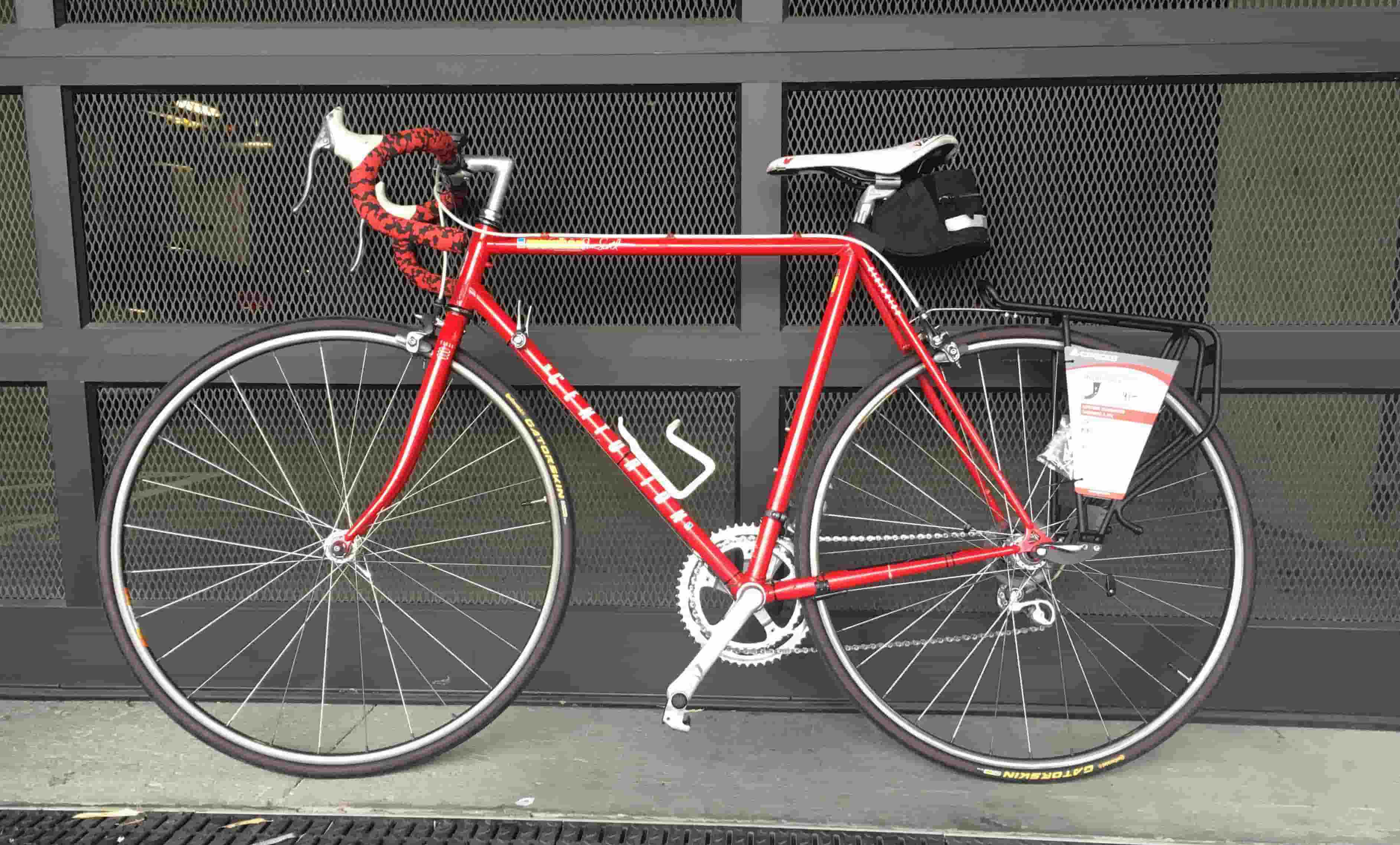 Want to adventure with us? Apply now!