Connecting data back to customers is key to reaping a return on your technology investment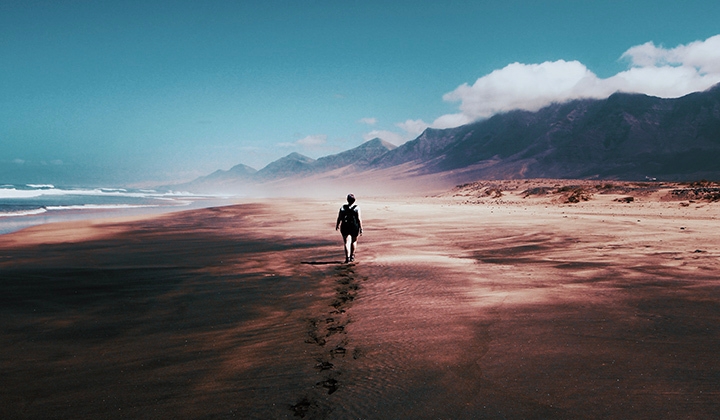 The concept of 'know your customer' has been the gold standard in the retail world for decades. The more you understand your customers' needs and desires, and the better you're able to connect with them on a one-to-one basis, the more you can ensure their loyalty.
Thanks to ecommerce, stores can know more about their customers than ever before. Online retailers are awash in data detailing how often shoppers visited their stores, what products they searched for, what they considered, and what they ended up buying.
But making that data connect back to information about customers — through demographics, intent, and browsing history — is still a significant challenge. Stores that master this challenge reap much greater rewards. A June 2022 study by Wakefield Research (sponsored by Elastic) found that 9 out of 10 U.S. adults show greater loyalty to retailers that offer a personalized experience. That number jumps to nearly 100% among Gen Z and millennials.
Loyalty is key to ecommerce success. It's far easier and more profitable to convert existing customers than to acquire new ones, notes Adam Butt, founder and CEO of Noticed, an ecommerce consultancy for direct-to-consumer brands. And the key to increasing loyalty is to develop a one-to-one relationship with as many customers as you can.
"If you're looking to reduce your customer acquisition costs, increase conversion rates, and boost average order value, you need to invest in personalization," he says. "Brands that truly commit to understanding who their customers are and what they like buying are the ones able to achieve scale."
Highly recommended
Probably the most common form of personalization is product recommendations. Sites that make relevant suggestions based on a shopper's personal data — their past purchases, product searches, demographic and location information, and so on — enjoy a clear advantage in unlocking new revenue streams.
In Wakefield's study, 68% of shoppers report buying items they weren't originally looking to purchase when visiting a retail site, spurred by online promotions, similar products that surfaced via site search, or suggestions for complementary items (for example, beach towels when purchasing sunscreen).
Offering relevant content and recommendations saves consumers precious time, notes Kunle Campbell, principal advisor at 2X eCommerce, a U.K.-based consultancy.
"It makes for more meaningful and memorable brand experiences, which in the long run will deliver greater customer lifetime value and stronger retention," he says.
The right kinds of data
To execute well on personalization, you need a lot of data, Campbell adds. You also need to collect that data from the same customers over a long period of time, so you can identify shopping patterns and create a more bespoke experience for each individual.
Online retailers that do a good job of personalization tend to have a customer return rate in excess of 50%, says Campbell. They usually have large numbers of SKUs, which allows them to make more granular recommendations. They also encourage customers to log in each time, allowing stores to provide a better shopping experience while also continuing to accrue data.
But online merchants also need to collect the right kinds of data and use it in the right ways, says William Harris, founder and CEO of Elumynt, a midwestern ad agency specializing in ecommerce brands. For example, it's not enough to know that a returning customer bought men's shirts during his last visit, says Harris. The site also needs to know his preferred colors, styles, size, and fit — and show him only products that both meet those criteria and are available for purchase.
"The site should know that I buy white polo shirts in size L," he says. "It shouldn't show me shirts in my size and color that are out of stock. Just help me find what I need, in as few clicks as possible."
Ultimately, by collecting enough data, etailers should be able to identify new consumer segments and market to them explicitly, even to the point of implementing identity-based pricing. Offering discounts to people who identify with certain groups — such as students, teachers, seniors, first responders, or members of the military — is one of the most effective ways of connecting with consumers, notes Bill Schneider, VP of product marketing for SheerID, which verifies that individuals qualify for these select offers.
People want brands to speak to them based on who they are and what they do, he adds.
Implicit here is the need to cross correlate and analyze the data holistically, bringing together insights across multiple data sources. This could include unifying insights from loyalty program history with recent purchase trends from the order history, and using these to determine appropriate product placement and recommendation options. Bringing together insights across multiple channels and data sources, and creating highly tailored experiences based on these insights, is increasingly becoming a source of competitive differentiation in the digital marketplace.
"In terms of their identity, consumers often rank their professions higher than hobbies, interests, religion, nationality, or other personal attributes," Schneider says. "And when people do take advantage of one of these offers, they're much more likely to become repeat customers and to spread the word to others in their profession."
Laying the groundwork for personalization
Not surprisingly, the sites that do the best job of personalization are the 800-pound gorillas of ecommerce, Amazon and Walmart, notes Jon MacDonald, founder and president of The Good, a conversion rate optimization platform.
That's because, in addition to massive traffic, terabytes of data, and millions of SKUs, these giants have also invested billions in optimizing their sites.
MacDonald says most smaller etailers aren't ready for personalization yet, because they haven't done the hard work of fixing site errors, streamlining user navigation, providing high-value content, or identifying their most valuable customer segments.
"Personalization is the graduate degree of ecommerce, and most brands are still in elementary school," he adds. "If your website isn't designed to give users a seamless, pleasant shopping experience, personalization won't help much."
The biggest mistake online retailers make is trying to run before they know how to crawl, agrees Campbell. They need to have the right elements in place — high customer return rates, large SKU count, massive amounts of relevant data — before investments in personalization truly start to pay off. 
The future of ecommerce is personal
Perhaps the ultimate in retail personalization is the ability to produce one-off products based on a customer's choices. For example, stores like Nike and Fit My Feet allow shoppers to design their own custom kicks, then have these shoes manufactured and shipped to their homes.
At Function of Beauty, shoppers complete a four-question quiz about their skin type and can then order a personalized serum based on the answers they've provided. The site claims to be able to generate up to 3 billion unique formulas.
The ability to generate bespoke products at scale is becoming rapidly democratized. Personalization technology like Zakeke allows much smaller merchants to offer product customization, notes Angelo Coletta, CEO and co-founder of the Milan-based firm. He adds that 40% of Zakeke's 80,000 retail customers are on the Shopify platform.
Coletta predicts that the ability to make transactions truly personal will become table stakes for online merchants.
"Customers are willing to pay more for something that is unique to them," he says. "In 10 years, I believe nearly every ecommerce site will offer some form of product customization." 

Read this next: Product over Price: The critical role personalization plays in converting online searches to sales