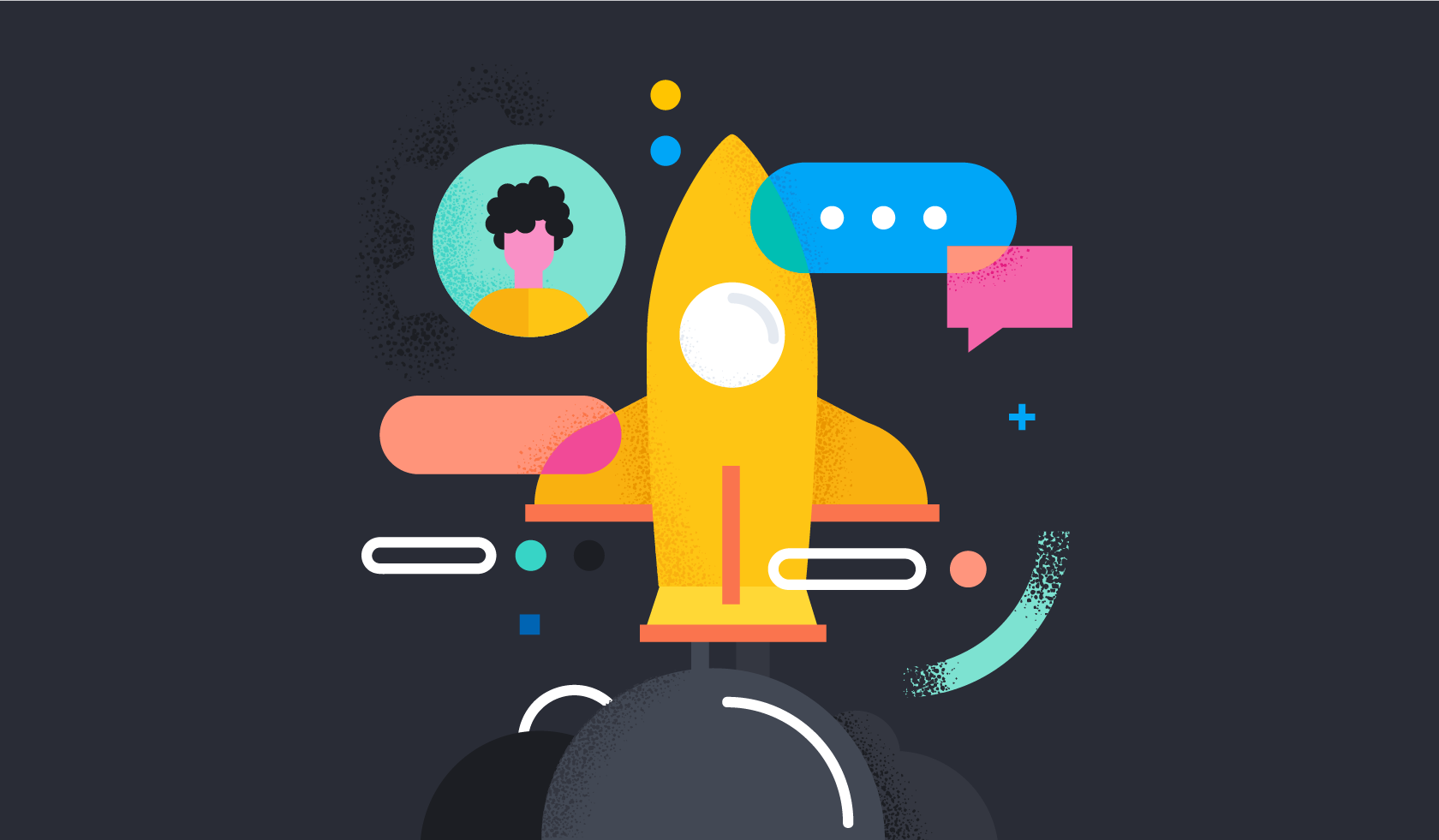 Our ten-year anniversary is just around the corner. As I'm sure you can imagine, a lot has changed since our humble beginnings as a recipe app. For one, we've gone from a scrappy startup with our core Elastic Stack to becoming a publicly traded company with a full arsenal of search-powered solutions.
Since our start, we've led with a human-centric approach to our culture and how we grow. It's so integrated into what we do, it's a part of our Source Code.
"At the beginning of defining values for the company, it was difficult to determine what would actually inspire people." says CEO and founder, Shay Banon when talking about how our Source Code came to be. "We didn't want our set of values to be bland or common. We wanted it to be multidimensional, so people can find themselves in it. Given that we started in the open source community and as a distributed company, our Source Code isn't meant to be a directive from a centralized source, it's about empowering the individual to find themselves in each part of the Source Code as an inspiration to what they can be at Elastic."
So, in the spirit of our free and open heritage, we're sharing some of the ways we've maintained our culture as we've grown, and what we've learned along the way.
Scaling teams and creating career paths
"Elastic was my first startup and distributed culture experience," said Elyssa Emrich, global community programs team lead, when asked about her early days at an Elastic just shy of 500 employees. "In my welcome email, I shared that I'm a lover of Wisconsin sports, cheese, and beer. Right away, I was added to the craft-beer Slack channel and received "Go Pack Go" from fellow Green Bay Packer fans. That was the moment I knew I'd find a tight-knit community at Elastic."
Our once small village has now grown to over 2,000 Elasticians. While knowing everyone's name has become a thing of the past, a bustling city of Elasticians means new ideas. Collaborating and creating communities in our distributed work environment bolstered our culture and added to our rapid growth. And as we've scaled teams, we've been able to open up new career paths for Elasticians eager to take on new challenges and learn new skills.
"As the company grew," said Marina Farthouat, senior director of HR business partners, "we saw opportunities to create new career opportunities for Elasticians that didn't exist before. This was a way to continue fostering a strong culture and our alignment to the Elastic Source Code. We've grown our sales talent by nurturing career paths. For example, we've been able to promote experienced account executives internally by creating the regional vice president roles."
Creating specific roles and more dedicated teams has also helped reduce individual workloads across the company and allowed us to hire people qualified to deliver on very specific outcomes.
"When I joined more than four years ago, we were a smaller company, with about 600 people," says Paul Mewis, senior sales recruiter. "Back then, we looked for people who liked playing a variety of roles. As we quickly grew in size, we saw an increased need for more specialized talent to help us grow and evolve in an enterprise-ready environment. We had great individuals who helped us get to where we are today, and bring us to the next level as we scale the organization to a new stage.
As we've scaled as a company with new leadership roles, different types of talent, and the evolution of our technology, we also created entirely new teams and business functions and are experiencing rapid growth and success.
"I joined Elastic over a year ago as vice president of the US commercial segment," says Melissa Humble, vice president of cloud sales. "During my first whirlwind eight months, I was promoted to vice president of our new global Inside Sales team — a rapidly expanding team that's energetic, ambitious, and full of opportunities. We're already the fastest-growing team at Elastic. In just the first six months of our team's existence, we added over 120 Elasticians, from individual contributors to senior leaders ... and we are just getting started."
Distributed doesn't just mean remote
We're distributed by design, but that doesn't mean we all work remotely. In addition to our original office spaces, we've opened more than 30 offices around the world for those more comfortable in an office environment, whose roles require a bit of face time with customers, and for Elasticians who want to feel a more tangible sense of community.
For certain teams, these new offices have become an integral part of business. Our Inside Sales team, for example, recently opened and expanded offices in Austin, London, and Singapore to act as a home base for specific direct sales roles. While this doesn't change the fact that we're distributed first (most of us love working from home), it's important for teams looking to make stronger collaborative efforts.
And face-to-face time is still important, no matter how efficiently we can work virtually. To make up for the in-person time we lost during COVID, and to find a way to connect across the business, we've held two virtual all hands while waiting for the all-clear to gather again in person. These virtual get-togethers were incredibly successful and inspired a sense of community during a time when human contact outside of daily work tasks was in short supply.
For many, our Global All Hands event (GAH) is an annual highlight. And because we're optimistic types, we're gearing up for a full company gathering in Las Vegas next June. In the last quarter we hired more people than in any previous quarter in our history and we're really looking forward to meeting all the new people in person!
"Creating a sense of unity in a company that is used to working asynchronously, is really important to our culture" says Corey Williams, workplace experience (WeX) lead. "On the WeX team, we invest in creating opportunities for Elasticians to gather, both in-person and virtually, to continue building community and connection even as the company grows to a point where knowing everyone seems like an impossibility."
Diversity and inclusion
"Diversity is a journey, not a destination".
As we've grown, we've experienced how invaluable diversity, equity, and inclusion are. Keeping this in focus since the beginning, we have seen a clear maturation of our internal initiatives and communities around DEI efforts. At the beginning we had various organic Slack groups where Elasticians could find a community that they identified with like our Blasticians group (supporting the Black community at Elastic), the LGBTQIA+, and Women of Elastic slack channel. During months of awareness and celebration like Black History Month or Pride, these groups would come together and share messages about their experiences at Elastic in the form of a blog or internal email.
Over the years, these once small groups grew and lent stronger voices to moments in time that mattered to them. Once a year blogs and internal communications from members of small Slack channels have turned into celebrations guided by our seven ERGs (Employee Resource Groups) and boosted by cross-functional teams around the globe.
These celebrations have featured everything from curated videos to educational session collaborations with Elastic Cares, the philanthropic goodness team at Elastic (recent sessions spotlighted a Brazil based non-profit organization providing shelter and mental health support, and an intersectional panel comprising trans BIPOC, Asian American, British Southeast Asian and African American speakers just to name two).
We even include things like internal story sharing during Black History Month, virtual cooking classes and Zumba for Elasticians Unidos Month to celebrate the different background and cultures within the Hispanic/LatinX community at Elastic, Pride-themed Elastic swag with proceeds going to organizations chosen by ERG members, and an inaugural scholarship to support underrepresented students' pursuit of STEM education and careers.
Are we at the final destination of our DEI journey? No. The journey is never ending. But looking back at the progress we've made, we can see that we're moving in the right direction. We know it's not one person or team's job to foster an inclusive environment, it takes a village of people excited to come on this journey with us.
Leading by listening
As we've added new teams, management layers, ERGs, and communities, we've been intentional about keeping our lines of communication open between Elasticians of all levels. Since the beginning of our company, Shay has regularly held "ask me anything" sessions (AMAs). These AMAs are extremely popular. The sessions aren't just a time to come together across various time zones, but also a chance to get to know our leadership as they give unscripted, honest answers to real questions from Elasticians.
"Important discussions evolve out of these AMA sessions," says Leah Sutton, senior vice president of HR. "And while the way we hold them might be different, the spirit is still there. When we started AMAs were with just Shay. Now the rest of the Senior Leadership Team joins the AMA to give a broader view across the business. We have an AMA doc that Elasticans add questions to and everyone votes on topics, which enables us to see what's on Elasticians' minds. It's important that we know what the questions and concerns are, and have the opportunity to answer them in this open forum."
This approach puts Elasticians first. Our leadership leads by listening.
Focusing on wellness
While life at Elastic can be thrilling and full of challenges, even the most eager of us have moments of doubt, feelings of isolation (especially in a pandemic), and a sense of being overwhelmed.
Early in the pandemic, when the rest of the world was just getting used to the idea of lockdowns, Elastic leadership established bi-weekly Shut-It-Down days. These Shut-It-Down days are a nearly company-wide paid day off every other Friday and provide a great opportunity to reset.
And Elastic's leadership has doubled down on their commitment to continue providing solid health and wellness resources to all of our employees. We recently launched the Be.Well@Elastic program, dedicated to advancing the care we provide for Elasticians beyond their work life. We currently offer counseling plans, regular meditation sessions across the globe, and leave plans for employees who need more time off.
As Elastic grows, we're dedicated to making sure that every Elastician (and their families) have the tools and resources they need to become and stay their best self both in and out of work.
Interested in joining Elastic? We're hiring. Check out
our teams
and
find the right career for you
! Read more about life at Elastic on
our blog
.