We're excited to introduce usability enhancements to the Elastic Cloud Enterprise (ECE) platform administration console to simplify your experience. 
Administration is shifting to a host-based management and dedicated role pages for ECE proxies and control plane. Moreover, when you upgrade to ECE 2.10, you'll see usability enhancements within the administration console, including:
Simplified management of ECE host roles, streamlining your operations
Easy access to a central view of all the physical or virtual hosts managed by ECE
A dedicated proxy and control plane view
This is an important first step in streamlining tasks and workflows within ECE to make it easier for ECE administrators like you to understand and operate. Keep reading to learn more.
Role names
The Coordinator role component, which contains a sub-component named Constructor and is used to process new and existing Elastic Stack deployment modifications or creation requests, has been renamed to Controller. 

The Controller role is now located under the Control Plane tab of the host machine, alongside other control plane roles.

Runners have been renamed to Hosts within the ECE user interface. 
Before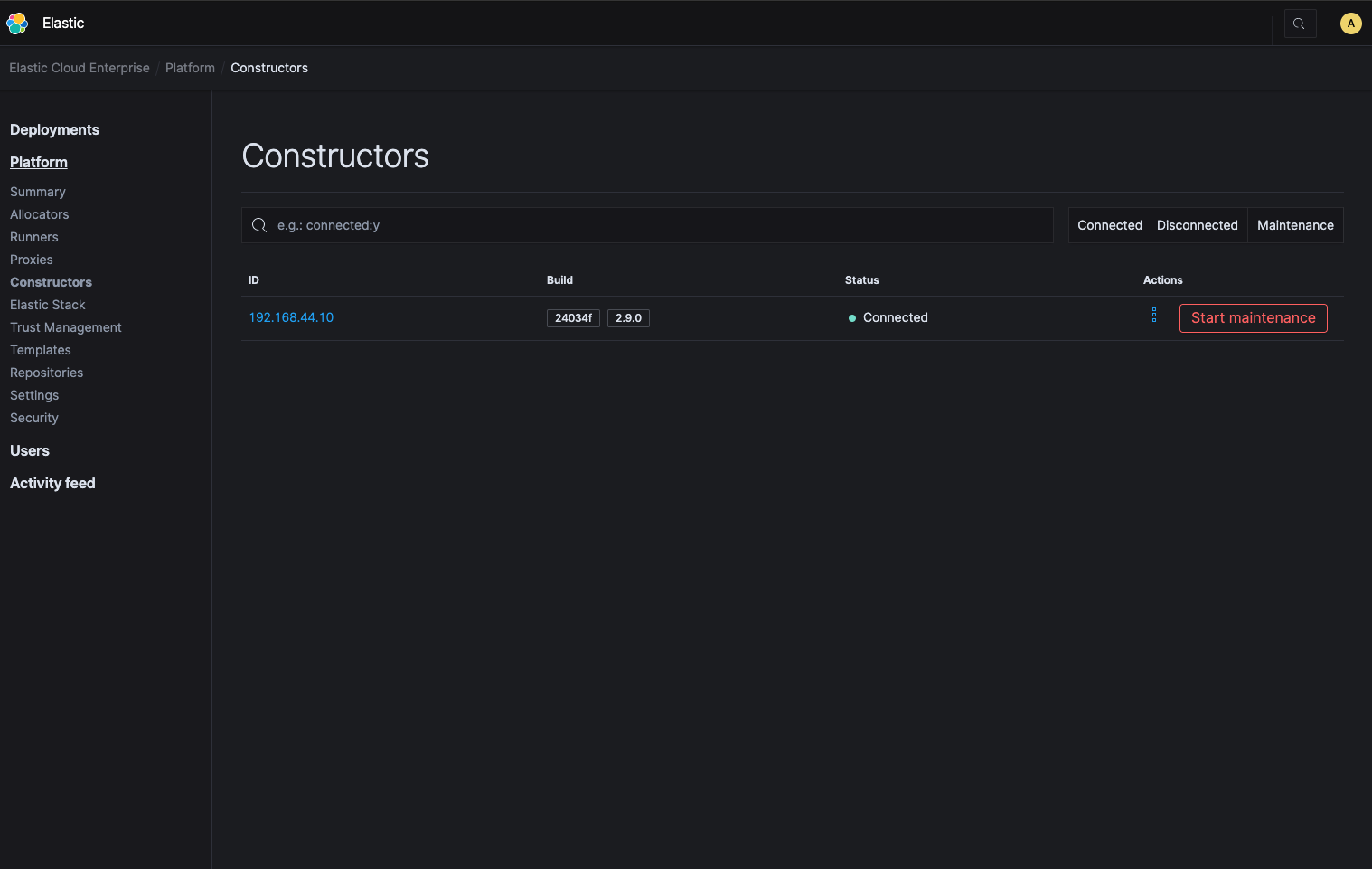 After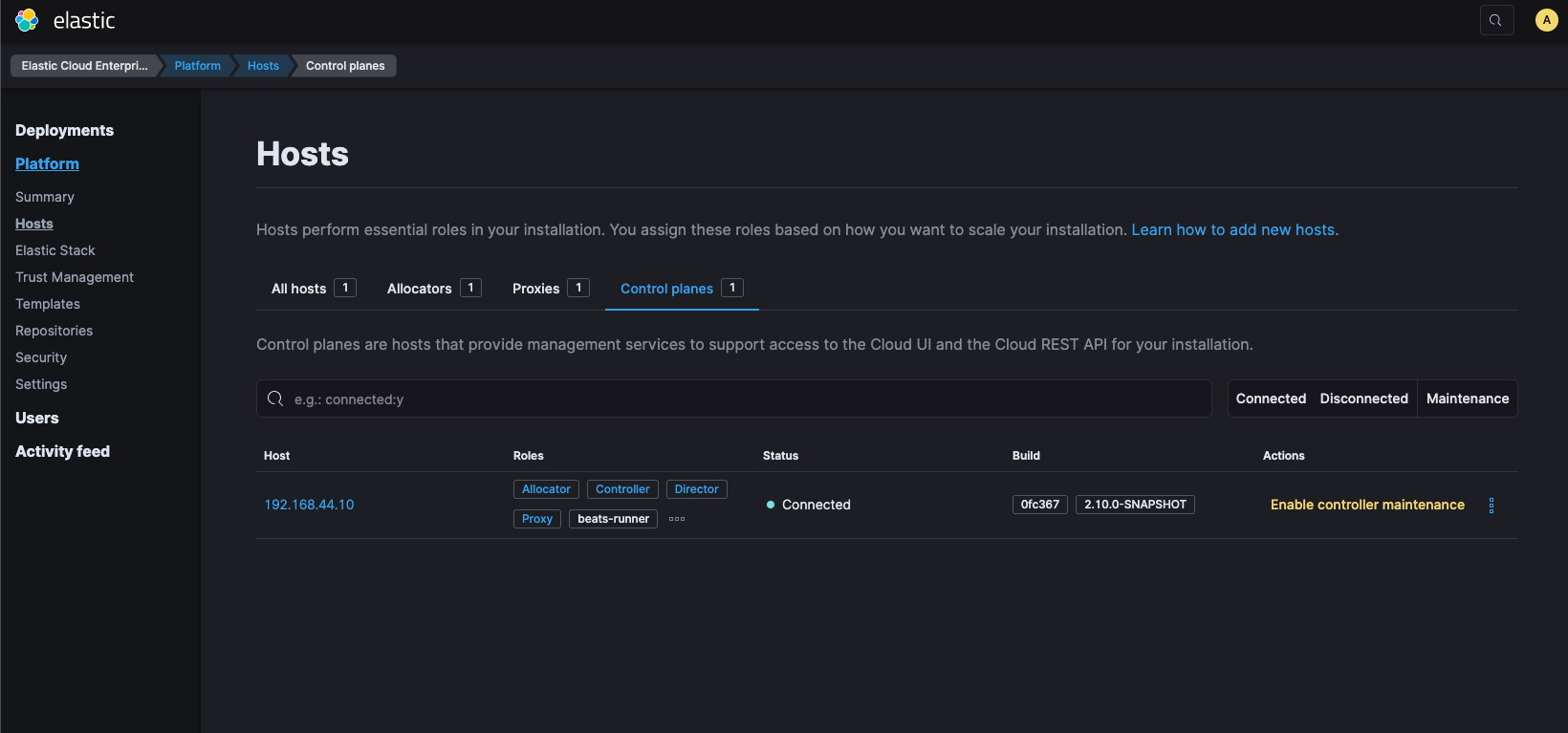 From zone to host-based management
Hosts are the machines (virtual or physical) that run ECE. In ECE 2.10, you can now view all of your hosts in one area. A singular view enables you to easily monitor the health and function of each ECE node.
Each host has its own overview page, which provides information about the machine or virtual host running ECE. This allows you to view and manage host roles in a simplified manner, so you can quickly understand what ECE roles, such as Allocator, Proxy, or Control Plane roles, the host is running.
Dedicated role pages
ECE hosts now have dedicated pages that depict the health state and show important information on the various system roles.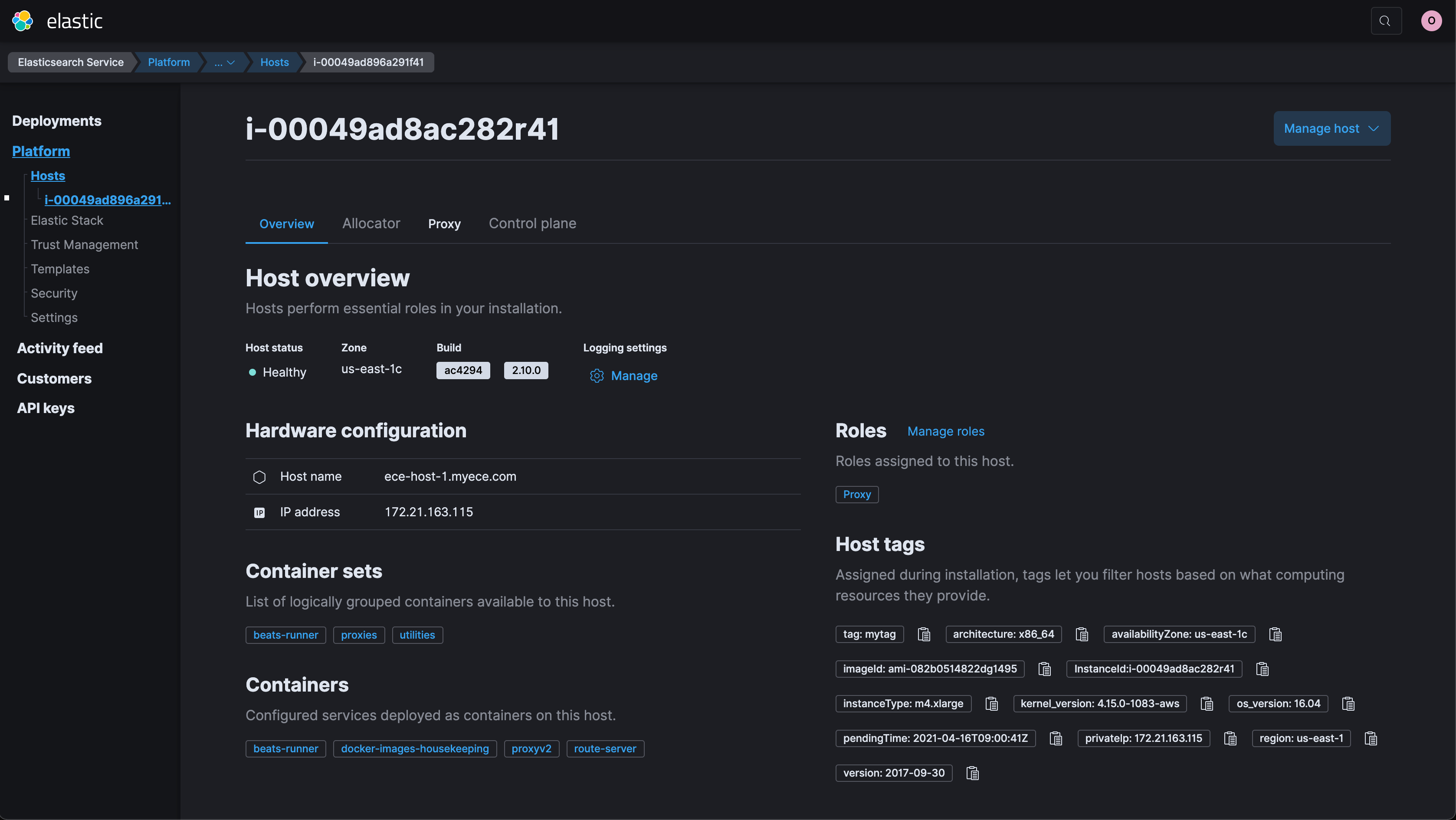 Host page: You can now view information about the machine running ECE roles, such as health, version, IP addresses, and name. Future versions will expand on this to show additional hardware information about the machine, like available CPU and memory.
Allocator page: Actions have been modified to make it easier to move and manage deployment instances, as well as give you the ability to view health indicators for both instances and deployments.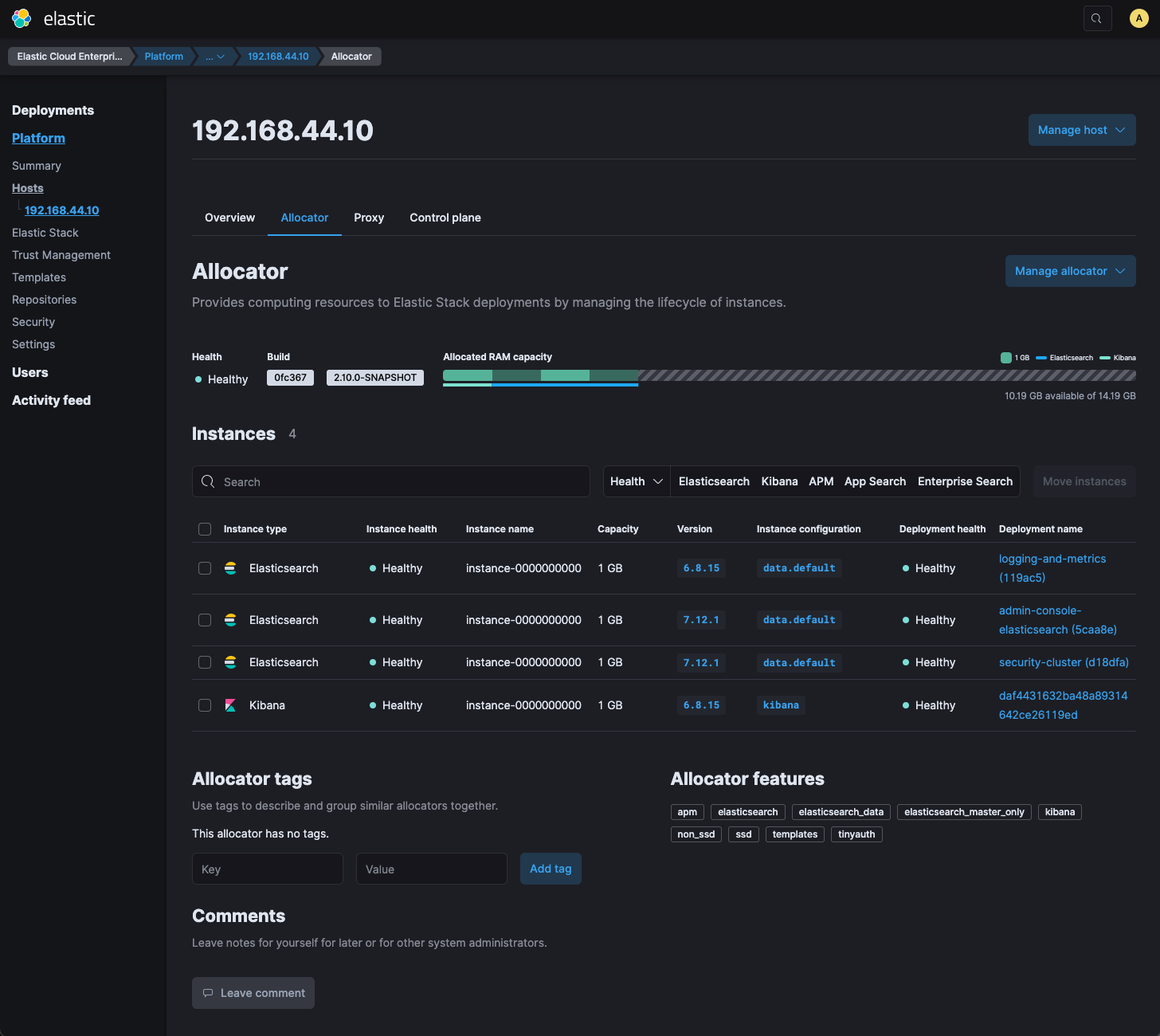 Proxy page: You're now provided with a display of the overall distribution of deployment instances that are connected to a specific proxy. In the future, you will be able to view key metrics and additional proxy related information that provides better visibility into your proxy functions.
Control Plane page: This new page allows you to manage all control plane aspects of ECE. This will help you better determine the overall health and proper function of Directors and Controllers (previously called Coordinators). 
The future of ECE administration
This version of ECE upgrades your logging and metrics cluster to version 7.12.1, allowing you to power your operations with the latest Elastic Stack features. In future releases, ECE will feature more per-component drilldown options and provide more out-of-the-box dashboards and key metrics, so stay tuned!
Getting started
Interested in trying it out?  Simply follow these easy steps to install Elastic Cloud Enterprise. And be sure to check out our free ECE fundamentals course, connect with other users in the Elastic community, or reach out on our Discuss forums.