We all want to work for a company where we fit in. That's why Elastic built a Source Code
that encourages all to come as they are. In the Someone Like Me blog
series, we highlight Elasticians who have a unique story — one, perhaps,
just as unique as yours.

In this edition, we meet Dasha
Wessely, user success manager at Elastic, who shares a bit about her
experiences growing up in Belarus, activism in Munich, and how Elastic
allows her to bring her authentic self to work.

How long have you been with Elastic?
I've been here about a year and eight months. I'm based in Munich, Germany.
What do you like to do outside of work?
I do a lot of social photography for reporting news and events. I also do a lot of nature and macro photography, so I like to spend a lot of time in nature. When I was living in Belarus, I lived both in the countryside and the city, and I kind of brought that with me here to Munich.
Can you tell us a bit about your journey to Elastic?
When I was a child, I wanted to be a surgeon. A high-stress position! Since then, I've always wanted challenging roles. I knew that the sooner I started my career, the quicker I could get out of Belarus, find a job, and perhaps have a chance to support my family. So, my sister and I left Belarus for boarding school in Germany when I was 16, and she was 15.
I went to University in Germany. After finishing my studies, I decided to stay in the country and find work. While applying for jobs, I realized that speaking English well but not speaking German made it hard for me, as an immigrant, to find a job in a competitive sector.
I looked for an international job because I wanted to work at a place where my culture and heritage were respected and valued. When Elastic recruited me as a user success manager, I felt understood and appreciated for my work experience and what I could bring to the company. I love working in a diverse, international environment where innovation is at the forefront. I also really enjoy helping people, and as a user success manager, I get an opportunity to do that while onboarding, training, and offering resources to our customers.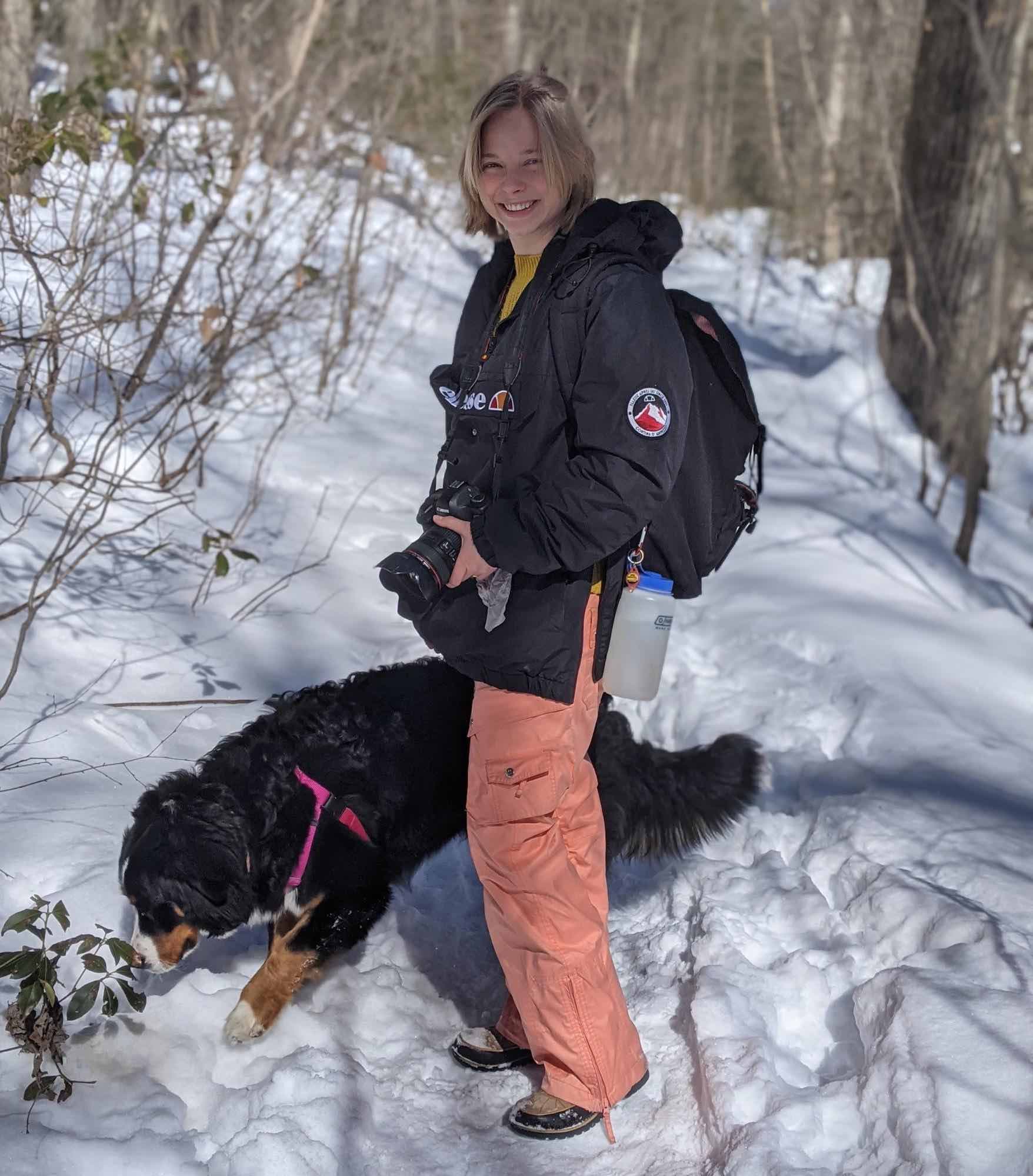 How does working at Elastic make you feel understood and appreciated?
Unlike many other roles at Elastic, being a user success manager often means coming into the office to meet with customers. However, during the pandemic, we've been given the opportunity to work entirely from home, and my manager was even open to me working a few weeks from Belarus. When I've had family things to take care of back home, my team was so great about it. When people need a break at three in the afternoon when feeling burnt out, everyone is accommodating. I know people at other companies who still need to go into work, even when they're immuno-compromised. I feel fortunate.
Can you tell us a bit more about the situation in Belarus?
The situation in Belarus was and is complex. If you don't know much about Belarus, there are many hardships, and corruption is rampant. Our most recent elections, which took place in 2020, sparked the most extended series of protests in the country's history.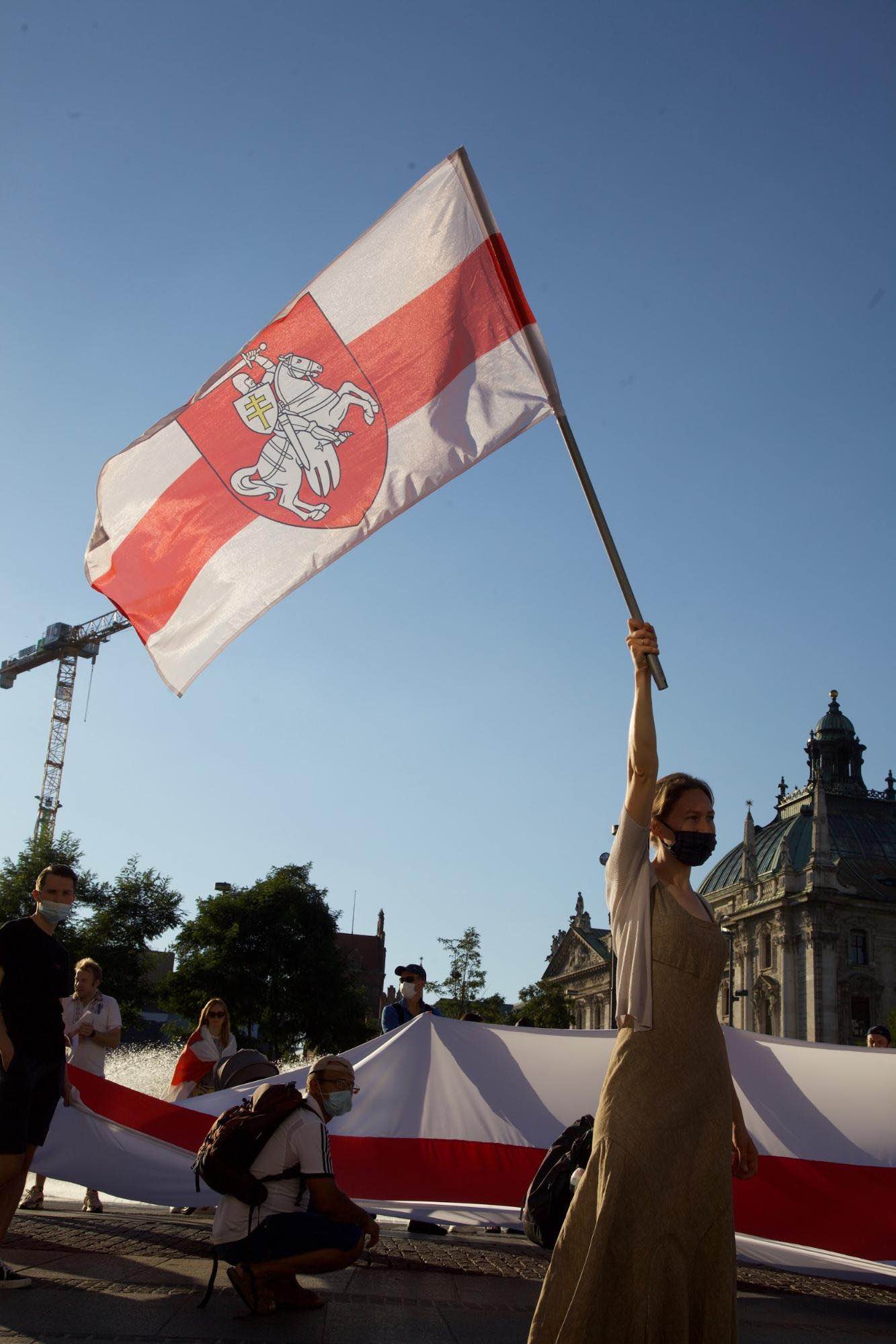 Photo by Dasha Wessely.
I recently joined an activist group in Munich called Belarus Razam that helps refugees from Belarus integrate into German life. They have several goals, including representing and protecting Belarusians living in Germany, promoting the culture and language, being a platform for Belarusians to exchange information, promoting education about Belarus' history, and raising awareness of the current situation in the country. We raise funds through donations, and anyone can contribute.
It is Women's History Month. Can you tell us a bit about the situation for working women in Belarus?
From my perspective, women leaders in Eastern Europe are rarely recognized for achieving their status through hard work and merit. Most of the women I knew growing up, the older women, were homemakers because they didn't see the point of being ridiculed for trying to have a career outside the home.
That said, during the protests this past year, many of the protests were led by women. Women's solidarity protests on Independence Square and protests like the traditional women's march on September 12 last year, led by Belarusian human rights activist Nina Baginskaya, were almost entirely women-led. Nearly 10,000 women participated. Many women have been arrested or detained for taking part. They show incredible strength.
It's inspiring to see women stand their ground in that way. I think we can take a lesson from it. If you're at a company that lacks diversity, or if you see something that you feel isn't right, you can encourage change by making your voice heard. Representation is powerful.
How are you supported to achieve success here at Elastic?
For me, it's great to see that we have female leadership, sales reps, engineering, and marketing representatives. Everywhere I look, I can see women represented and supported. In my first job, I was the only woman at the company for a while until they finally hired another woman. When I see someone here at Elastic, and let's say they have an Eastern European name and are in a leadership role, I feel like there's an opportunity for me to achieve the same.
Are you interested in joining a company with a source code to live by? We're hiring. Check out our
open roles
today!