As COVID-19 continues to disrupt the way we travel, engage with the economy, and live our lives, we are all finding ways to adapt to what some are calling the "new normal."
Over the last few weeks we've been sharing tips and tricks on social media from Elasticians about parenting during a pandemic. In celebration of Mother's Day and as a resource for all those parents out there adjusting to the new normal, we thought we'd compile some of our work from home tips into an easy-to-browse blog post.
Kristine Boccio — Recruiting Operations Manager
With two young kids at home, it seems impossible to get anything done or feel accomplished. What helps me navigate my 'new norm' is finding time to step away from work to just be a mom. Sometimes this means playing a board game for the 100th time or watching the same movie on repeat. Or, it means having an impromptu dance party.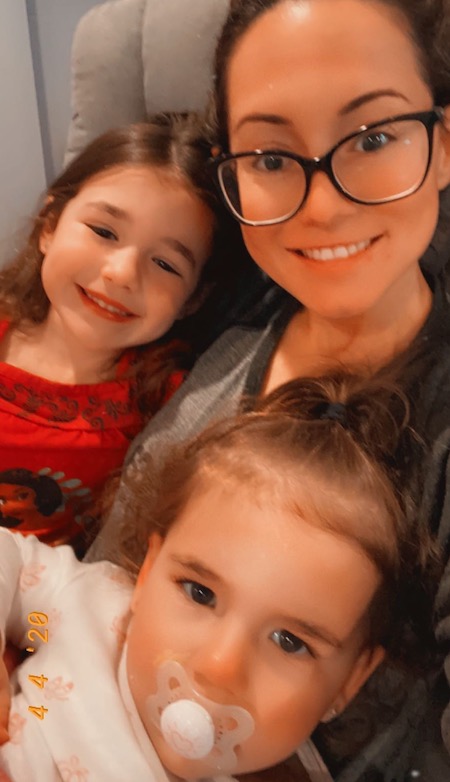 We have to remember that as much as this is an adjustment for us in our work routine it impacts the children more. They don't understand why they can't go over to their friend's house or visit with grandma. No matter what my day looks like or how busy I am, there is always time for some good old fashioned fun :) Making that effort allows me to feel less guilty when I need to throw on the headphones, put my head down, and just focus.
Cami Lewis — Security Community Advocate
Nap time (or quiet time) is your new BFF.
I'm gonna be honest — nap time is my happy hour. It's not easy to work from home and actually get things done but in the last 14 years that I've been working exclusively from home the words "I miss working in an office" have never once left my mouth. Ditching the cubicle life was one of the best decisions I've ever made.
While I usually find that I'm far more productive in my job working from home with two small children at home with me full-time, I'm finding it beyond difficult to get things done. Getting both of my children to their rooms, or a "quiet space" to sleep or read (hello Mr. ABC Mouse!) has become my saving grace. And if you find yourself taking a 20 minute power nap yourself — because frankly #parentinginapandemic is exhausting — well, you do what you gotta do.
Nooi van Maarsen — Training Ops & Venue Lead EMEA
I have two kids and occasionally we have three kids at home. My oldest (Ma'ayan) just recently turned five. In this crazy period we are trying to keep things structured for them. Still, it is very hard. Kids are very dynamic and so is work. Things change, moods change, and sometimes giving structure is not always possible.