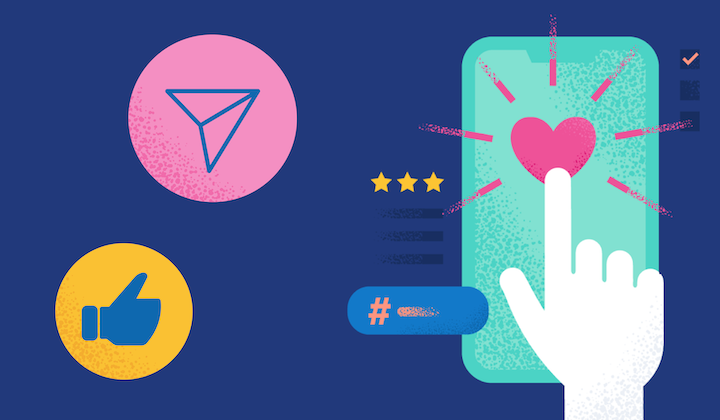 We're always looking for ways to further embody our open, accepting, people-first culture. And that means putting our people front and center. Elastinfluencers is our latest program designed to engage Elasticians and empower them to connect with their coworkers and promote the larger Elastic brand. 
Elastinfluencers not only live our values, but celebrate our distributed, come As YOU, Are, work-where-you-work-best approach. As a global company with employees in more than 40 countries, we wanted to ensure representation from a variety of regions and cultures. 
Elastinfluencers are influential leaders across the organization who want to campaign for and amplify what it's really like to work at Elastic.
Kamile Pranskunaite is a Senior Recruiting Operations Coordinator based in Berlin, Germany. 
She joined Elastinfluencers as a way to inspire fellow Elasticians, share her experience at Elastic, and help to showcase the company culture. Kamile also wants to share her work life with her network and colleagues.
The group is also a great way for her to collaborate with other Elasticians and get to know people outside of her department and team. Elasticians have different experiences at work and I think this program gives people a chance to talk about it, she says.
"And I will get to learn more about my own personal brand and how to express myself online," Kamile says.

Roxy Wolfe is the Global Lead, Early Talent Recruitment based in Austin, Texas. She was excited to join Elastinfluencers because it's a collective group of like-minded individuals. Plus, she gets the opportunity to share valuable insights, ideas, and industry knowledge.
"In my professional journey, nothing has come more naturally to me than showcasing my employers' brand and culture," Roxy said. 
And personally, she'll benefit from unique networking opportunities and exposure to new perspectives.
I look forward to bringing a fresh perspective to the table and learning from my fellow Elasticians," Roxy says. "Having had the pleasure of interacting with and hiring some of the future leaders of Elastic, I'm eager to share my unique insights and contribute to the growth and success of our organization."
Leon Mabrey, a Sales Development Representative based in New York, New York, is also excited to learn from others. 
"It's important to network with other like-minded teammates but also to learn from others," he says. "You can take different pieces of people's style of influence and incorporate it into your own to be more well-rounded."
Being an Elastinfluencer is a six month commitment which allows for more people to have the opportunity to join and benefit from the group. Each cohort has an orientation to get them acclimated and receives fun branded materials to use on Zoom, LinkedIn, and email, free swag, and access to exclusive speaker events. They will also meet monthly with Elastic's employer brand team to discover what's new and how they can help share Elastic's evolution. And of course, there is a Slack channel for them to join and connect further. 
Want to learn more about what it's like to work at Elastic? Visit our careers page.