Hello, my name is Kuni Sen, and I work in Elastic Support. I joined Elastic in 2017 and from the start I've been struck by how Elastic supports its Elasticians to do their best work. Elastic is very different from the companies I've worked for in the past, and I'm so enthusiastic about the balance and flexibility that Elastic offers that I want to share with others some of the reasons they might want to join us.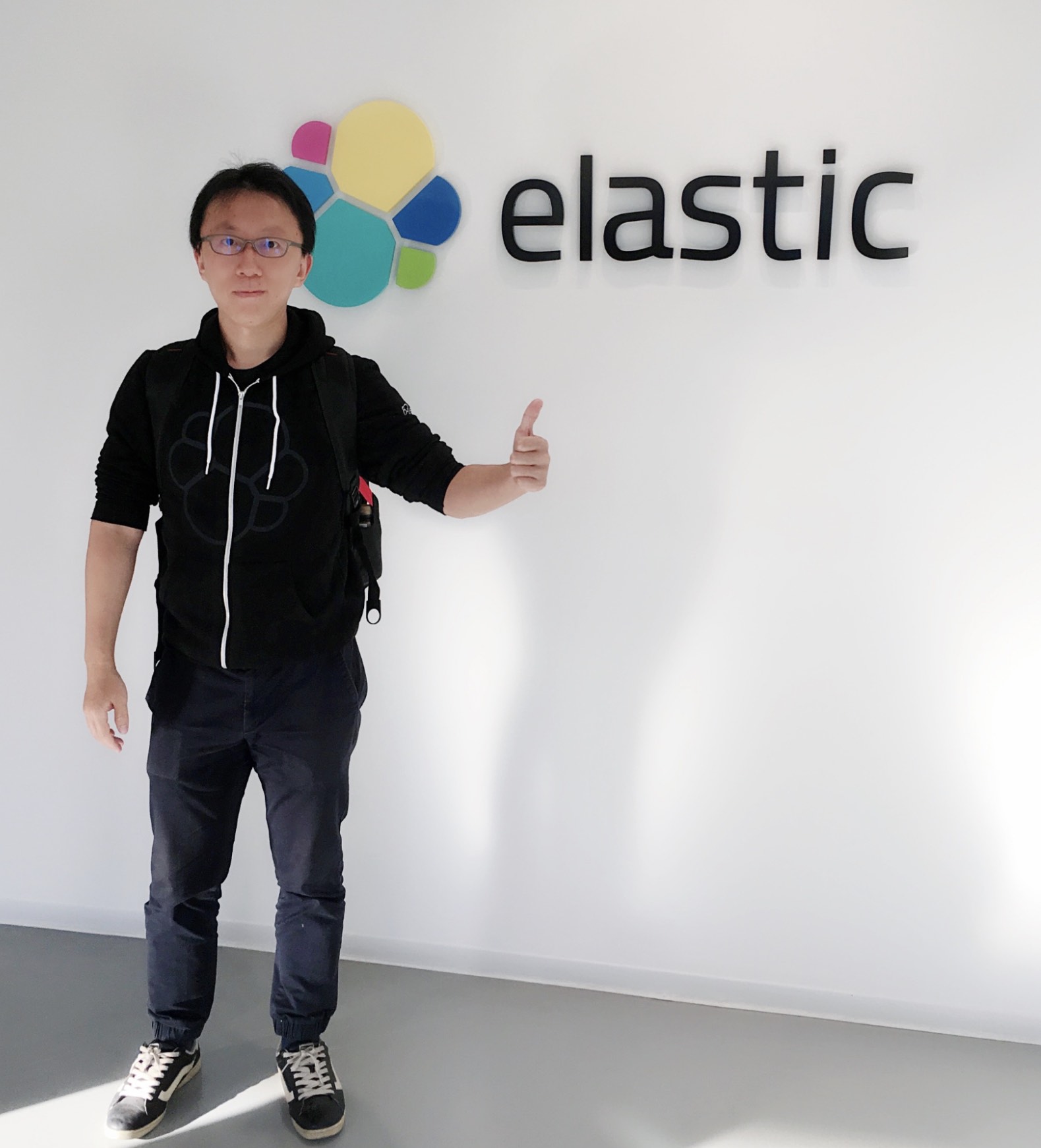 My background
Before I joined Elastic, I worked for a traditional Japanese company in Tokyo. I found two hours of commuting every day exhausting. I always felt drained, and it was challenging to find the energy to play with my kids. Often, they would be sleeping when I left in the morning and asleep in the evening when I returned. Of course, I would play with my children during the weekend, but that time always felt short. Something had to change!
Working in support
After I joined Elastic, the difference in work style was immediately apparent.
The Support Engineer team has folks distributed throughout the world. Because of that, the team adopted a "follow the sun" model of work, which means that each team member is on call only during regular business hours for their region.
But what about highly sensitive cases that really need 24/7 care? Support engineers know that working with high-severity cases often involves production outages or impairment. This puts a lot of pressure on the on-call support engineers. Luckily, we have a support channel that offers a smooth escalation path for support engineers to seek help from the developer team. Also, a dedicated duty manager helps monitor the case progress status and acts as a firm backup if any issues arise. At the end of the day, we hand off these cases to other skilled support engineers, knowing that these high-sensitivity cases are in good hands.
What about language barriers? Working in the APJ region sometimes requires specialized language-oriented support. That's why we have dedicated Japanese and Korean contracted language support to meet those needs so that no single engineer is responsible for handling a case in a language they don't speak.
To make sure everyone has the essential skills for support, we have dedicated ramping time for newcomers to catch up. We also assign a dedicated and seasoned veteran to mentor new hires. In the support team, there are a lot of great talented people from different technical backgrounds, which means I can ask questions when uncertain about a support case.
Also, being a diverse and distributed team means that we have various ways of approaching problems. We build useful tools together to solve issues, give technical enablement sessions across the team, write blogs to help the public, and offer our support to the wider Elastic community. This array of thinking makes for an exciting team mindset, one that requires us to devise creative solutions, all the time.
Home for dinner
For me, what's great about working at Elastic goes beyond the ins and outs of the work — it's integrated in the way we're set up.
Elastic is distributed by design. I get to work from the comfort of my home and no longer have to commute two hours a day. That means more time to focus on the family before, after, and sometimes during work hours. Because I'm home more often, I am now in charge of sending kids to school and picking them up, which my wife had to handle on her own previously. The workload at home feels much more balanced now that I can share some of those duties. Weekends feel more extended, and my cooking skills are leveling up! And with no need to be at an office, my family and I felt comfortable moving out of Tokyo to an island. The lifestyle is a lot more peaceful here.
When I reach the end of my day, I close my laptop and enjoy time with my kids. I rarely have to work after hours. I set my schedule, and it's usually up to me to follow my personal timeline.
Here at Elastic, people not only take their PTO, but they're also encouraged to do so, and there is an official work handoff. I know my tasks are in good hands while I'm away, which makes me feel better about taking time off, even though I'm used to a work culture that requires you to always be on call for an emergency. Elastic even offered paid COVID-19 leave over the last year to help Elasticians care for themselves and their family, or to allow them to take extra time whenever school or childcare facilities are closed. Fantastic!
Join us
I feel like Elastic is a big family. The people here are warm and kind, and I receive lots of positive energy from my colleagues. I get to work with people from many different countries, each with different working cultures. I feel inspired to be a part of this team.
The COVID-19 crisis has shown the world that we can evolve old work models for the better. While some businesses throughout the world and in APJ are only just learning how to work remotely, and are still setting up the tools necessary to do so, Elastic was already distributed by design, making us uniquely prepared for this global crisis. For anyone in the Asia-Pacific and Japan region looking to make a career shift, Elastic is hiring! I hope the way Elastic handles distributed work can be an inspiration for change.
Are you interested in joining Elastic? We're hiring. Check out our teams and find the right career for you! Want to read more about life at Elastic? Read more on our blog!