Winter is here. Of course, for some, it feels like the whole of 2020 has been one long winter. Still, December means it's finally time for the holiday season — a chance to celebrate, let our hair down, and ring in a new year full of promise and say goodbye to … whatever 2020 was.
Naturally, almost everyone is doing things a bit different this winter season, and Elastic is no exception. Although we're distributed by design, many of our Elasticians occasionally travel into an office and during this time of the year (in traditional years), these offices might hold a holiday party. We're die-hard holiday fans but of course, COVID-19 means we're playing it safe. That means, at least for this year, an in-house party is out of the question.
So, we took the celebration virtual.
Earlier this year our Elastic Workplace team held the inaugural Summer Camp experience as a way for Elasticians to combat Zoom fatigue with a little bit of fun. With the success of this event, the Elastic Workplace team decided to hold another virtual winter event to bring our distributed team a little closer for the holiday season.
Decemberfest, our virtual holiday celebration, took place between December 1-10. Jam packed with a variety of activities that were both fun and family friendly, Elasticians were encouraged to gather the little ones and their significant others to sing during ElastiCarols, watch a bit of holiday magic during the Digital Deception Shows, and listen closely to Santa during storytime over his North Pole Broadcast (via Zoom).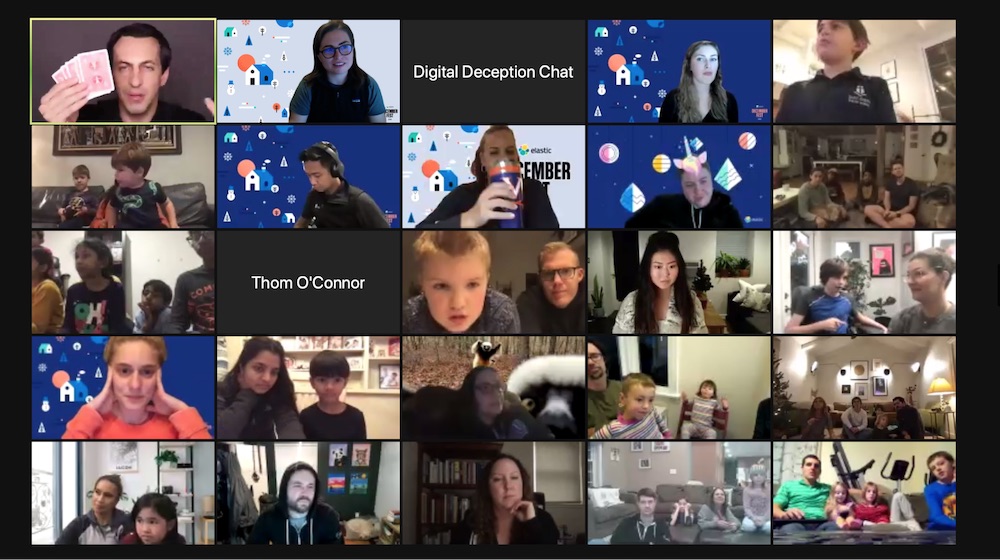 Pick a card, any card at Digital Deception
Virtual game shows such as Family Feud, Wheel of Fortune, The Amazing Race, Show Me the Movie, and Australia's Got Talent gave our Elasticians a chance to blow off a bit of steam.
Our virtual Family Feud!
There was also a virtual escape room that pitted teams against each other as they tried to crack various puzzles under a ticking clock.
In addition to these fun activities there was an online cooking session from Amsterdam teaching families how to make a festive gnocchi. Also, a playful gingerbread house competition was held, with the winning house chosen by popular vote. There were prizes in four categories:
Most on brand Elastic
Most local flair
Most creative
Best in show
Here are two creative entries using Elastic logos!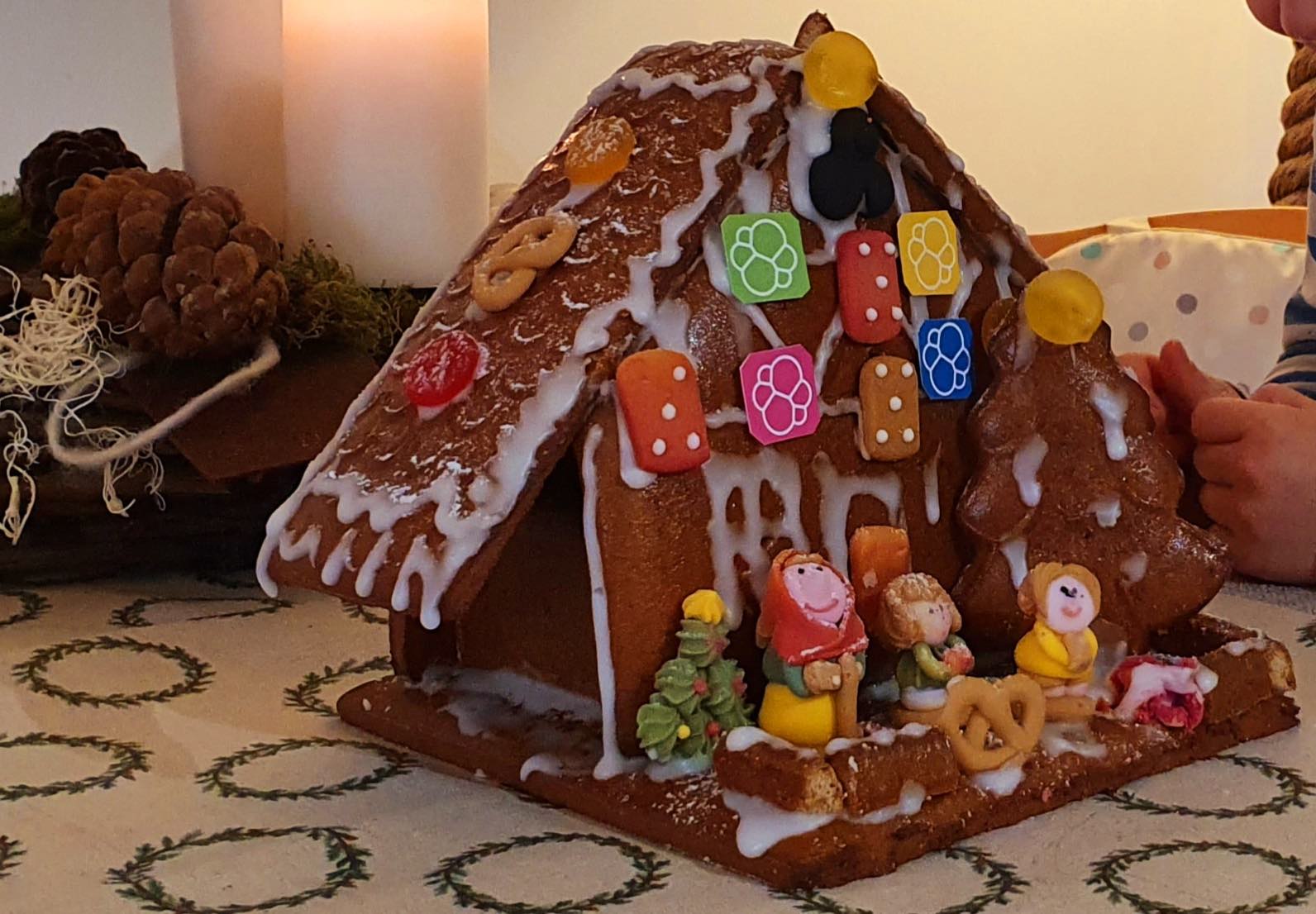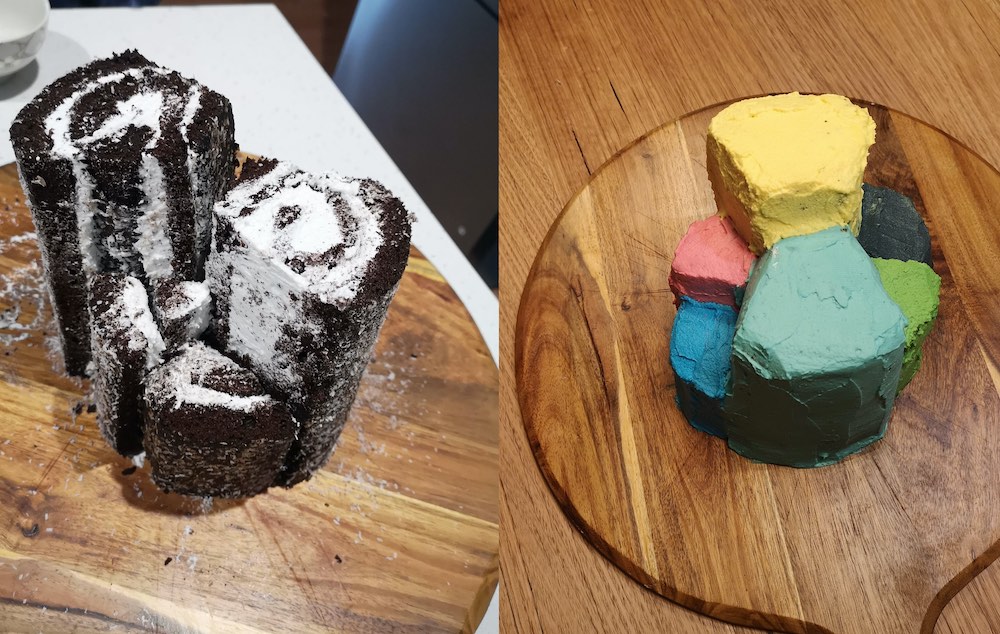 As a part of Decemberfest, we also highlighted holidays from around the globe. We asked our Elasticians to share local traditions and experiences through short videos and photos. The response was great, highlighting the traditions of over 9 different cultures.
And of course, just like Summer Camp, the Workplace team encouraged Elasticians to help build a collaborative playlist full of holiday cheer.
And what would the holidays be without a little giving back? In the spirit of the season we held three virtual volunteering sessions. These one-hour sessions were held on the Zooniverse platform, where volunteers helped power research with real-world impact. We also celebrated Giving Tuesday for Elasticians by matching donations to contribute to their favorite organizations.
"We had a lot more participation during Decemberfest than we did for Summer Camp," said Corey Williams, Workplace lead for the Americas. "I think this was because we had a bit more lead time putting this event together — we knew that it was going to be a virtual event from the start and were better able to advertise. We were also able to get buy-in and promotion from leadership for this event after the success of Summer Camp, which really encouraged people to take the time off and have a little fun."
Interested in joining Elastic? We're hiring. Check out our teams and find the right career for you! Want to read more about life at Elastic? Read more on our blog!